3 Ways Your New Product Customizer Software Can Drive B2B Sales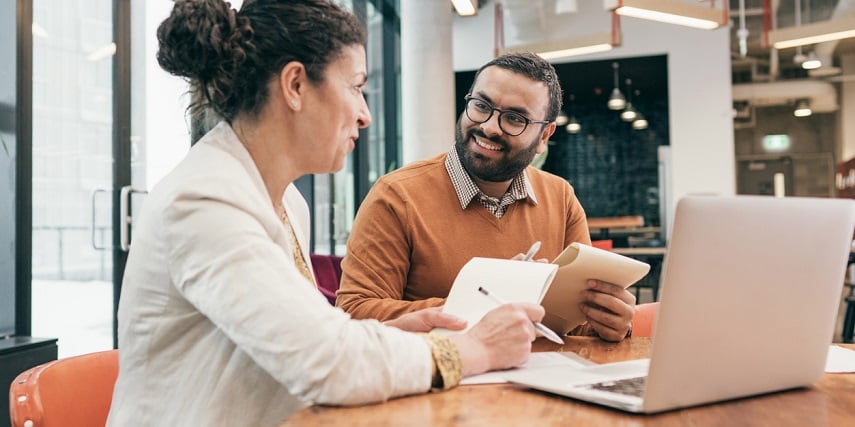 The idea of using product customizer software is still a very new concept for many eCommerce businesses. They often understand the value of product customization software. But they can come away with the idea that giving retailers the ability to offer personalized products in their eCommerce stores is its sole functionality.
That couldn't be further from the truth.
That's why we wanted to take the time to go over some best practices for getting the most out of your investment. We'll also explain a few of the ways it can be helpful — not just to your customers but to your entire organization.
In this article, we'll be specifically covering three best practices for using new product customizer and product configurator software for B2B sales. We'll go into detail regarding how your sales team can use the different features of our product customization platform to increase sales and drive conversions.
1. Simplify the Product Customization Experience With Intuitive, Guided Selling Features
B2B consumers want the ability to customize products to their needs just as much as—if not more than—B2C customers do. They don't start the buying process by contacting sales teams.
Corporate buyers want to gather their own, unbiased information on various distributors before talking to someone whose job is to persuade them to pick their product. They often don't talk to a sales rep until they're between half and three-quarters of the way through product research.
With B2B buyers now intentionally dodging your sales team, it's harder to help them through the buyer's journey and show them what you have to offer. However, consider that up to 80% prefer a self-guided digital experience. So it's important to deliver that experience if you want to close the deal.
How exactly can you do that?
Use simple, intuitive customization options to walk them, step by step, through the process:
Provide easy-to-use, customizable product

templates to give them an alternative starting point.
Allow text fields and file uploads on customizable product pages. Then visitors can easily add their own text and photos or clipart with JPGs and PNGs.
Use simple checkboxes and dropdown menus. This helps users select and unselect their desired product options.
Have the conditional logic on the

product configurator's backend walk them through each step.
Allow bulk actions for creating multiple customized products at once.
Encourage the use of augmented reality to increase their confidence in the product.
Click here to learn more about Threekit's product customizer software or learn about our integrations for WooCommerce, BigCommerce, Magento, and Shopify. You can also find our app with free installation in places like the Shopify app store.
If we don't have a ready-made integration for the eCommerce platform your online store uses, use our API to create your own!
2. Don't Just Sell Products, Sell Solutions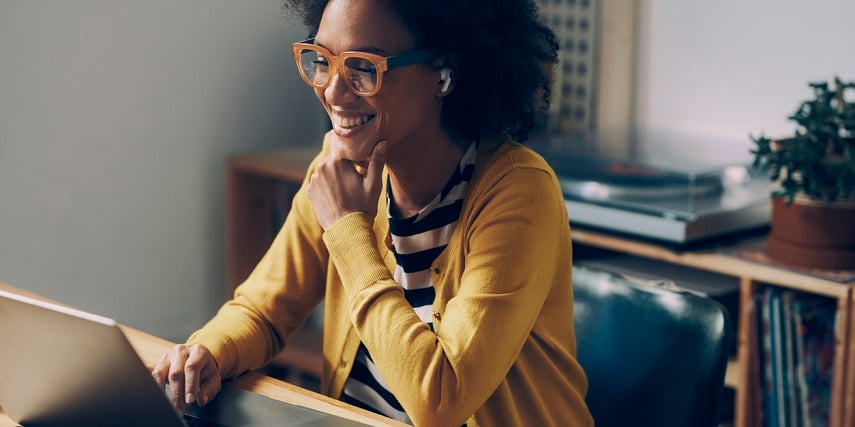 Custom products are great. But sometimes, in the B2B space, they aren't enough.
For customers who need a little something extra, stress your product configurator's ability to create custom solutions by bundling configurable products. This doesn't just give customers the power to imagine and design their own solution in a way that works for them. It also has a ton of benefits for your sales team.
The sales process can run much more smoothly when you have product customizer software. Instead of trying to convince customers that your products are the solution they're looking for, you can simply give them access to a powerful product design tool and let them create a 3D model of exactly what they need.
This can increase conversions by 40% and increase average order value. But it also cuts down on work for your sales team.
As soon as the customer makes a purchase, the software will automatically process the order by using their choices to generate accurate manufacturing outputs like the bill-of-materials (BOM), assembly instructions, and CAD files.
The manufacturer will get the exact customer specifications without any extra work, saving your sales team hours that they can now spend on more important tasks.
3. Use Features and Integrations to Automate & Streamline Your Workflow
There are numerous ways that product customizer software can help automate your sales process. This goes beyond the product configurator's ability to save time on order processing and manufacturing outputs.
We also have a wide variety of plugins and integrations for many of the other systems integral to your business. Being able to connect the different tools your team uses helps to streamline the process and our SaaS platform's built-in workflow automation features make it as hands-off as possible.
Use ERP Integrations to Bring Information and People Together
Enhance the functionality of your ERP (Enterprise Resource Planning) and PIM (Product Information Management) by integrating them with your product customizer software to streamline interdepartmental communication, as well as product imagery and visualization processes.
Combine your ERP's database and your PIM's product catalog information with your product designer's asset management capabilities. Then reap the benefits.
This amazing combination creates a business system package that can eliminate:
Confusion
Back and forth conversations regarding the latest data
Countless hours spent waiting for your 3D artist to send CAD files
Time spent on accounting teams confirming pricing information
Integrate your product customizer software, ERP, and PIM directly to get everyone on the same page. This ensures that all departments have total access to fast, accurate, and complete information instantly.
Unleash the Power of Your CPQ
Furthermore, our impressive CPQ ("Configure Price Quote") integrations combine superior product visualization with automatic pricing updates for complete transparency.
Our product customizer software updates high-quality visuals with every change made to customizable products during the product personalization process. That's not all it can do, though. With your CPQ system by its side, things start to get really impressive!
Adding your CPQ platform allows you to automate price quotes by using up-to-date pricing data to display accurate quotes alongside stunning product visuals in real time for any product configuration or customization combination.
Pricing automation can lead to more accurate quotes, increase sales, and provide a better customer experience. This leads to more satisfied, loyal, and repeat customers.
How to Get Started With Product Customizer Software
These are just three of the amazing ways your new product customizer software can aid your sales team in creating a record-breaking next quarter.
We have many other features, integrations, and tactics for using your product customizer software to help your sales team work smarter, faster, and more effectively. There are plenty of helpful features for all your other departments, as well.
Get in touch to learn more about how Threekit's product customization platform can help your business.