What We Learned at Shoptalk 2019!
This week our team was in Las Vegas for the annual Shoptalk event. We met with thousands of retail leaders, industry experts, analysts, partners, and technologists. We attended fantastic sessions and loved meeting face-to-face with prospects and partners at the round table discussions. Most importantly, we learned what's trending from the industry leaders:
Digital transformation
Every retailer, consultant, and analyst is talking about the next wave of digital transformation. Previously, digital transformation meant relying on monolithic customized systems and antiquated processes. These systems are being replaced with agile, fit-for-purpose, and robust solutions. Consumers today expect retailers to be armed with the latest technology. We want everything we engage with to be personalized and streamlined - offering an enjoyable shopping experience. Technology solutions including augmented reality can help drive these experiences for consumers.
Omnichannel Shopping and Immersive Commerce Experience
One of the latest trends in retail digital transformation is driving Omnichannel shopping experiences - which means enabling consistent experiences across both the digital and physical world for consumers. Shoppers are continuing to move away from using brick and mortar stores and are instead expecting to have in-depth shopping experiences online through what is know as Immersive Commerce. With immersive commerce, online shoppers are getting the same benefits of and in-store shopping experience in the comfort of their own homes.
Personalization
Offering a personalized shopping experience is another big trend that we heard at Shoptalk. While personalization can take a few forms - endless aisle, digital shelves, product customization - it is a method where consumers are able to create customized and personalized products suited for their own needs.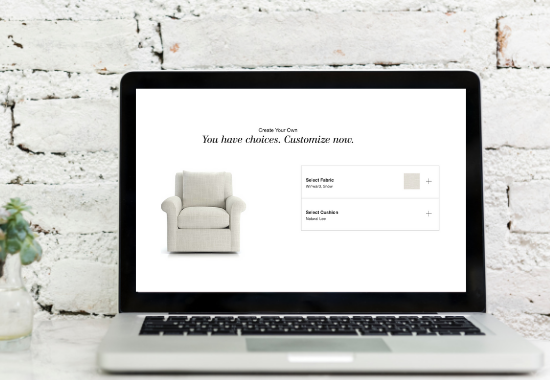 AR over VR
A few years ago, virtual reality was the way of the future, but due to the need for specialized devices for VR it hasn't taken off. Now, the latest emerging trend is the use of Augmented Reality (AR) or Mixed Reality (MR) to help drive Immersive Commerce experiences. Simply put, with Augmented Reality shoppers can see what the products might look like in their own spaces before deciding to purchase.
What did you learn at Shoptalk? Leave a comment below!