Reduce Customer Acquisition Costs With a BigCommerce Product Configurator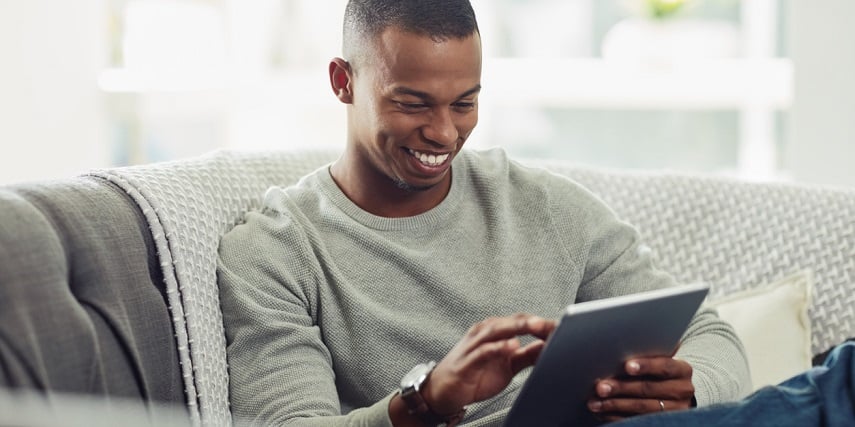 The best customers are returning customers. Although many eCommerce merchants focus on customer acquisition costs (CAC), the customer lifetime value (CLV) has to be part of the equation. Ideally, online store owners want to lower their CAC and increase their CLV, but finding the right tools can be challenging. With a BigCommerce product configurator, merchants can achieve both by:
Engaging the customer
Upselling the customer
Improving the customer experience
Understanding customer acquisition costs and lifetime value can position a retailer for short-term profits and long-term growth that ensure their business needs are met.
CAC vs. CLV
Suppose you gained ten new customers who purchased an average of $400.00 in merchandise in a year. Of the ten new customers, eight continue to buy from you for five years, resulting in $16,000 in sales.
When you decrease your CAC, the number of returning customers drops to six for a five-year sales volume of $12,000. You may have lowered the customer acquisition costs, but you also lost $4,000 in revenue over five years.
That's why tracking both metrics is important.
Acquisition costs can tell store owners if they are receiving a return on their marketing dollars. But CLV is the magic number that gives merchants a look into their long-term profitability.
Click here to learn how a BigCommerce product configurator can help reduce CAC while maintaining a high CLV.
Engaging the Customer
Once a shopper lands on your eCommerce website, you want to keep them there. With a BigCommerce product configurator, you can turn browsers into buyers through virtual photography, 3D models and 360° views.
Virtual photographer
High-quality product images attract customers, but they can be expensive to create. With virtual photography, merchants build multiple 2D images from a few 3D files.
Using imaging technology, a product configurator lets merchants showcase their products through a range of images without costly photoshoots.
3D models
Customers see the world in 3D. Giving them 3D models of online products makes the images come alive.
The added dimension can inspire shoppers to customize products and visualize their designs. Improving the user experience with better product visualization can also keep them engaged.
360° views
3D models need 360° views. Customers want to see how a garment looks from all sides. For example, how a garment drapes is an important factor in any clothing purchase.
Offering side views makes for a user-friendly experience because shoppers are not left wondering how a garment fits. If merchants want to engage customers, then they need to give them experiences that build confidence in their ability to configure products.
Upselling the Customer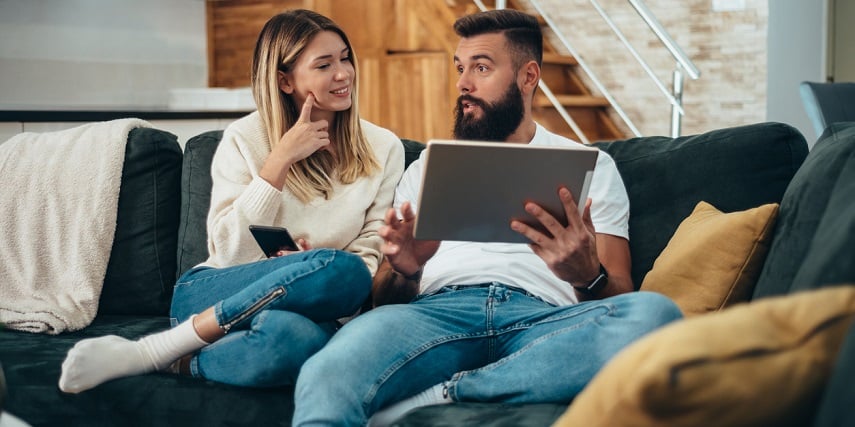 Upselling is more than recommending a complementary item or a product upgrade. It's convincing consumers that the added expense is worthwhile.
One of the best ways to ensure a shopper feels confident in making added purchases is using a product customizer that can:
Display selections in real time
Showcase personalization options
Provide close-ups of each product configuration
Product configurator
Configurators are about choices. As shoppers customize a product, they can view their changes in real time.
They become comfortable with their selections and are more willing to look at other options or products. Through product customization, eCommerce merchants can engage the customer while providing a positive user experience.
Zoom capabilities
Details are important when looking for that special item.
Zooming in on a piece of jewelry can highlight the difference between a base and a custom design. Store owners can also guide shoppers towards more high-value designs as part of the customization process.
Using zoom capabilities, eCommerce merchants can upsell clothing features such as different buttons or closures. Zooming in on a coat lining is another way to motivate the shopper to select a higher-quality material.
Sometimes, the difference in quality is hard to see from a distance. But up close, it's easier to see the value of a custom product.
Personalization
Nothing upsells like personalization. Engraving a date, name or message on jewelry adds an endearing touch to a gift. What if shoppers could see the etched text in real time? With a BigCommerce product configurator, eCommerce stores can show how the engraved message will look on the product.
Visualization of the exact text ensures that the writing will look exactly as the shopper envisioned. Personalizing a custom product is another way to upsell a customer while delivering an exceptional user experience.
Improving the Customer Experience
Shoppers expect a frictionless user experience. They want easy-to-navigate eCommerce stores with comprehensive product pages that make buying as straightforward as possible.
Incorporating augmented reality and complex configurations into a 3D configurator enhances the customer experience, resulting in larger per purchase dollars and repeat business.
Augmented reality
What better way to convince shoppers that their choices are perfect than by showing the customized product in their environment?
With augmented reality, consumers can see a wall accessory, chair or any other purchase in their homes. Then they can decide on a different picture frame or look for a wider chair simply by viewing it in their space.
Complex configurations
Standard customizations allow shoppers to select from a series of options. With a BigCommerce product configurator, these changes are displayed in real time. But what if your eCommerce website could support complex configurations such as the following:
Parametric configuration: With parametric configurations, geometric relationships are maintained using equation-driven algorithms that let shoppers make their own products.
Nested configuration: With nested configurations, customers become product designers. They can customize a bookcase's dimensions and then customize the shelves within the bookcase, making for a one-of-a-kind custom product.
A comprehensive platform
Using an eCommerce platform that delivers the same functionality across multiple channels strengthens customer relationships. Shoppers can navigate an eCommerce website, no matter whether it is displayed on a tablet, smartphone or laptop.
This capability delivers a frictionless experience as consumers move from their laptops to their smartphones. Whether shoppers are looking for t-shirts or custom teas, a comprehensive eCommerce platform can help business owners reduce their CAC and improve their CLV.
Build Your Customer Base With Threekit
Threekit leverages technology to create a multi-channel digital marketing tool that creates user-friendly experiences for an online store. Our BigCommerce product configurator delivers engaging customer experiences that encourage returning customers.
It also delivers a cost-effective solution that reduces an eCommerce site's customer acquisition costs. Together, this functionality enables small businesses to increase their CLV without adding to their CAC.
Contact us today to learn more about our BigCommerce product configurator and how it can help meet your business needs.