Product Customization Must-Haves for Online Athleisure Shopping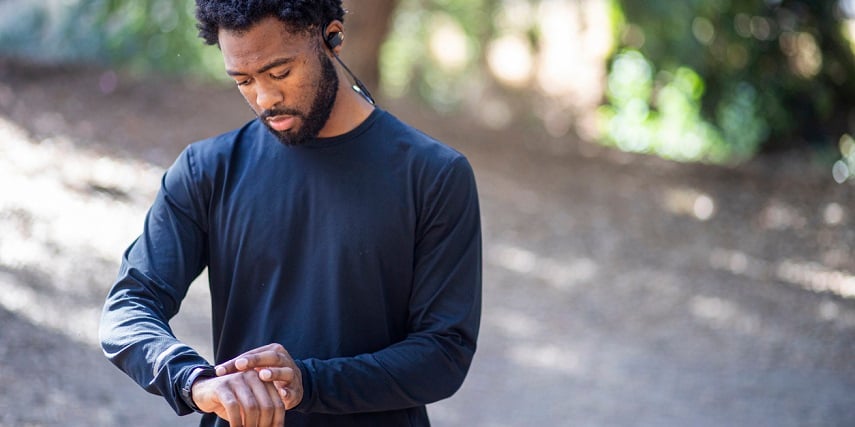 For online merchants of athleisure wear, 2020 was a banner year, with sales topping $105 billion. As consumers settled into an at-home work-life balance, they gravitated to the comfort of athletic clothing that's meant to encourage movement, not restrict it. However, shoppers wanted more product customization as they moved along the clothing spectrum of athletics, leisure and work.
Soon, shoppers were looking for athletic wear that didn't look like it was designed for the gym. In 2021, as more people returned to the office, they weren't willing to give up the comfort of athletic wear.
Instead, they wanted "work leisure" clothing that merged athletic functionality and comfort with professional attire, creating another revenue opportunity for online retailers.
According to an IBM study, the most significant shift in shopping behavior has occurred in the last ten years. With the rise of social media and smartphones, consumers shop in "micro-moments," such as when they're waiting in line for their morning coffee.
They are more targeted in their online shopping, with 70% looking for specific attributes that inform their decisions.
For eCommerce merchants, these shifts have created an environment that demands product customization. A product customizer must highlight the specific attributes that an online shopper is searching for within those shopping micro-moments.
So, what are the product customization preferences that today's shoppers want when buying athleisure or work-leisure wear?
Product Customization Designed for Micro-Moments
If you're an eCommerce apparel merchant, your website must have a "save" capability to take advantage of the micro-moment shoppers.
It's hard to predict how fast a line moves or how long a traffic jam lasts. Shoppers are not going to return if they have to select customization options all over again. Instead, they will look for an online retailer that saves their choices while offering clothing that simplifies their lives.
Simulate in-store shopping experiences
"Try before you buy" is easy to do when purchasing clothes in a store. But online stores can't provide that customer experience.
Instead, websites have to simulate an in-store fit with a virtual experience. With product customization software, retailers can give consumers a simulated experience.
360° views
In-store shoppers look at clothing from all angles before they consider trying it on. Online retailers need to offer a 360° view of every article of clothing.
Consumers will hesitate to purchase if all they can see is the front. After all, what if the dress has a low back or the top has ties on the sides?
If the buyer can't see those details, they are less likely to purchase and more likely to return an item, resulting in lower customer satisfaction.
Augmented reality
Size and fit are attributes that online shoppers struggle with. Merchants can help overcome the obstacles through augmented reality.
Using consumer-provided measurements, let your website overlay the measurements on the selected size of the product in real time. Differences can be highlighted, letting shoppers know how well an item may fit.
Save preferences to simplify shopping
Saving customer preferences for customized products such as clothing can help shoppers make the most of their micro-moments. Online merchants can save measurements for retrieval to personalize a shopping experience.
They can give consumers the ability to customize their selection criteria before browsing. Narrowing their search to all medium long-sleeved shirts in green delivers a faster buying experience, which is essential to micro-moment sales.
3D configurator
A 3D configurator can give shoppers a multidimensional view of an article of clothing. As they select customization options, consumers can see the changes in real time. If a top has contrasting sleeves, altering the base color can show the corresponding sleeve changes.
A 3D configurator lets shoppers view the result of their customization choices immediately, making it easier to see the right combination before buying.
Zoom
Details become more important as athletic attire moves closer to work clothing.
After all, the stitching on a pair of yoga pants isn't as critical as that on a work leisure legging. Allowing consumers to zoom in on the material weave or patterned fabric of custom products gives them the confidence to purchase.
Material and construction are the second most important attributes behind the size and fit when buying clothes online. Giving shoppers the ability to negate their online shopping concerns increases customer loyalty.
Check out this article for tips on product customization.
Simplify micro-moments
IBM's study found that nearly 50% of shoppers are looking for products that simplify their lives. For clothing, that means easy-to-care-for items that can survive multiple cleaning cycles.
Everyday athleisure or work leisure items should not require special handling, which can complicate life. The search for simplification also applies to the customer experience. If the process is too complex, the consumer will abandon the site.
Product customizer
Recent research found that the more complex the decision, the more brain activity involved, resulting in decision fatigue.
When giving people customization options, it's important to limit the options. Otherwise, shoppers can become overwhelmed and make no decisions.
For an online retailer, that means a lost sale.
The right product customizer is one that limits options based upon previous choices. When shoppers select a size and color, remove items that do not fit the criteria. If consumers change the color, let them see what is available in the same size but a different color.
Focus on product personalization. Although people think 12 is the right number of choices, six is really the maximum people can process without creating decision fatigue.
Virtual photography
High-quality images are especially important when selling clothing. Shoppers are drawn to items that appeal to them visually. With virtual photography, retailers can display quality images without having to pay for photoshoots.
Digital images make it possible to provide multiple high-quality photographs from a single image for customizable products.
Simplified Product Customization for Better User Experience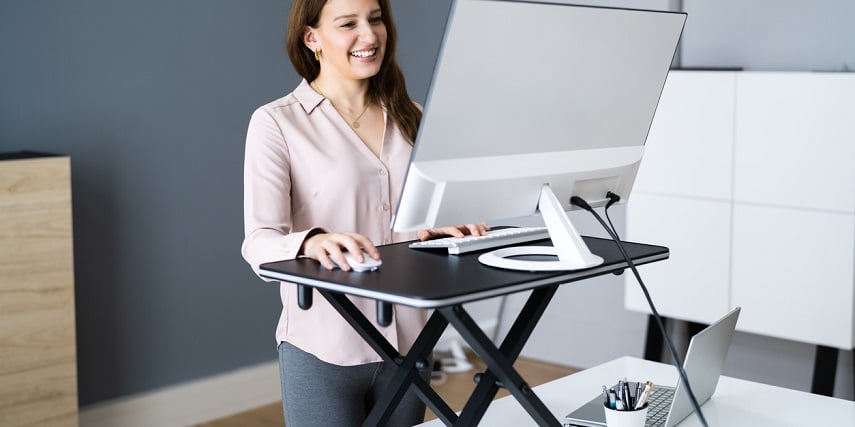 Threekit's product customization software delivers a simplified shopping experience.
The 3D product configurator allows shoppers to transverse the athletics leisure and work clothing spectrum finding the right mix of comfort and fashion. It can enhance micro-moment shopping through its visual product customization.
Contact us to discuss how product customization can help capitalize on the latest trends in micro-moment shopping.