How Virtual Photography Helps Your Clothing Store Sell Bigger Orders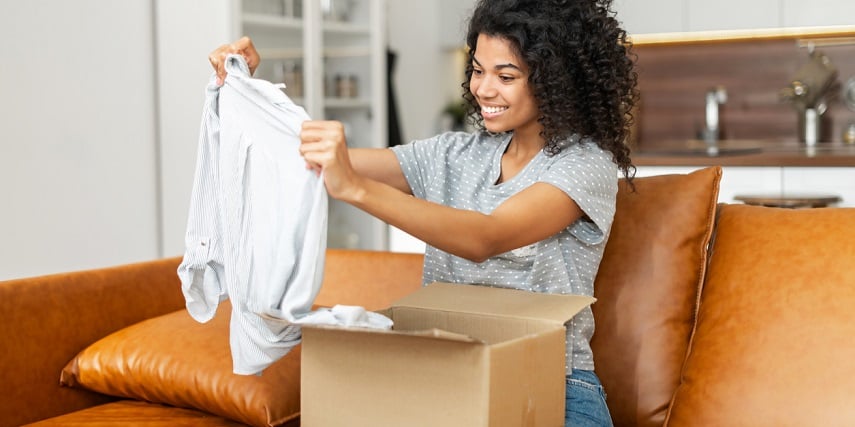 The online fashion industry continues to grow and change as more and more people exchange real shopping carts for virtual shopping carts. Your clothing store needs an online presence that stands out from the rest of the crowd so that customers will feel comfortable buying multiple items from your store. Virtual photography can get you to that point.
5 Ways to Increase Cart Value Through Virtual Photography
Use virtual photography to give your eCommerce store an edge over the competition. Your shirts, jeans, sundresses, bow ties and infant apparel will never look better. Find out how our Virtual Photographer can promote bigger cart values on each clothing order you receive.
1. Match items with complementary products
Virtual photography makes matching complementary products together really easy.
For instance, let's say you sell swimwear. A customer clicks on a blue tankini top. Instead of simply putting the tankini top in the online shopping cart, she can choose a swim bottom to match.
You can even offer a few choices: blue swim shorts, blue swim skirt or a blue bikini bottom.
These products are instantly available to the customer thanks to the large number of virtual product images you now have in your online catalog and the easy-to-use tools that configure your virtual photography. When the customer with the blue tankini top sees the matching blue swim skirt for the first time, she says, "Ooo, a matching set! I love it!"
The end result is that she buys both items.
Matching complementary products isn't only for swimwear. Match a party dress with sparkly jewelry or match pajamas with slippers. Match a men's suit with a button-down shirt and tie.
When people see a great match, they feel like they have someone helping them get their shopping done more efficiently. It's a win-win situation for them and for you.
2. Premium add-ons look more appealing
Some clothing items offer premium choices. An obvious example is a wedding dress.
One dress can feature multiple add-ons, such as a long train, a veil, shoulder straps, a lacy petticoat, gloves, additional ruffles or a jacket. Wedding dresses are highly customizable, and people expect to have plenty of options available.
Being able to click on the option for a jacket and then seeing a 3D model of the dress with the jacket in real time makes the online buying experience so much more valuable.
When customers can see something for themselves instead of imagining how two items would look like together, you're going to get bigger cart values.
Take a look at Threekit's 3D Configurator for more information about letting customers create their own virtual products in real time. 3D imagery is changing commerce in the real world.
Premium add-ons without premium overhead
Here's something else to think about. Can you imagine how much of a hassle it would be to put together a photoshoot of all your various wedding dress options using a professional photographer?
A virtual photoshoot is much easier, and it costs much less. In fact, when you replace traditional photography with virtual photography, you reduce your photography costs by 90%!
Click here to learn how the Virtual Photographer can make this possible.
3. Having more variations means customers can buy more than one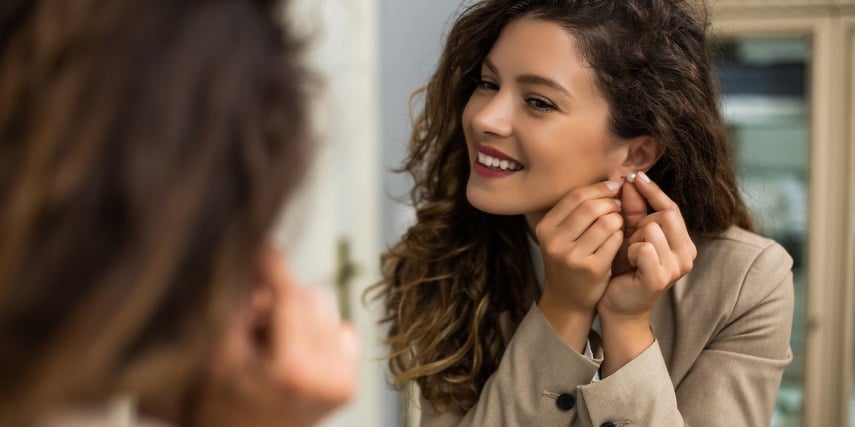 If a customer really loves a certain item, they're more likely to buy multiples of that item in different colors or styles.
For instance, say you sell a popular type of leggings. With virtual photography, you can show that pair of leggings in multiple colors and patterns.
The customer simply clicks on the box for "pink," and the 3D model of the leggings transforms from black to pink. Then, the customer clicks on the box for "white with snowflakes," and the 3D model changes to a picture of white leggings with a silver snowflake print.
When it is simple for a customer to see an item they like in different variations, it makes more sense to buy all three versions instead of just one.
Did you know that most purchasing decisions are subconscious? That's another reason to use high-quality HDR visualizations of your clothing products.
The professionalism of your online presentation convinces your customers that your items are worth every penny!
4. People are willing to pay more for customized products
Increase your sales by selling clothing products that can be customized in real time. Our stats show us that online shoppers are willing to pay 20% more for a product they can customize in real time.
This means you can charge more for a jacket that you sell with or without a hood. You can sell a pair of jeans with embroidery, with a crocheted belt and in five different shades of denim.
Your shoppers will enjoy clicking through the different options available, finding the look they like best and then committing to the price (which you can feel free to raise because of the customized options). Give your customers the personalized experience they can't get on other online stores.
It's all possible with our Virtual Photographer.
Read this interesting article about ten retailers that are great at giving their customers a personalized experience both in-store and online.
5. High-quality, professional images promote consumer trust
So far, we've talked mostly about the ease of showing your customers different options using virtual photography. Now, it's time to talk about quality.
High-quality imagery will definitely give you an edge over your competition. Who would you rather buy from: a store that uses photographs they took themselves or a store that uses high-resolution, photorealistic imagery?
When you can zoom in on the virtual product and get a 360-degree view of the clothing in your chosen color, that's going to sell clothes.
Virtual photography also makes the visuals more fun. Once you've created basic visuals on a white background, you can showcase your products in New York scenes, San Francisco backgrounds and more.
Being professional in the real world is more than having a secure eCommerce website and a good social media presence. High-quality visualizations are vital to how customers perceive your business.
Check out our eBook about the visual economy. It shows how visual technology makes a huge impact on how and why people buy more.
See How Our Virtual Photographer Can Create Bigger Cart Values in Your Online Store
It's simple to get started with virtual photography. Your virtual product images will outshine the competition, plus you'll be able to offer numerous variations for each product.
Start today with a personalized demo. We will help you learn how to use the virtual photography tools that are available with our platform.