How to Improve Audio Marketing ROI With Your SAP Product Configurator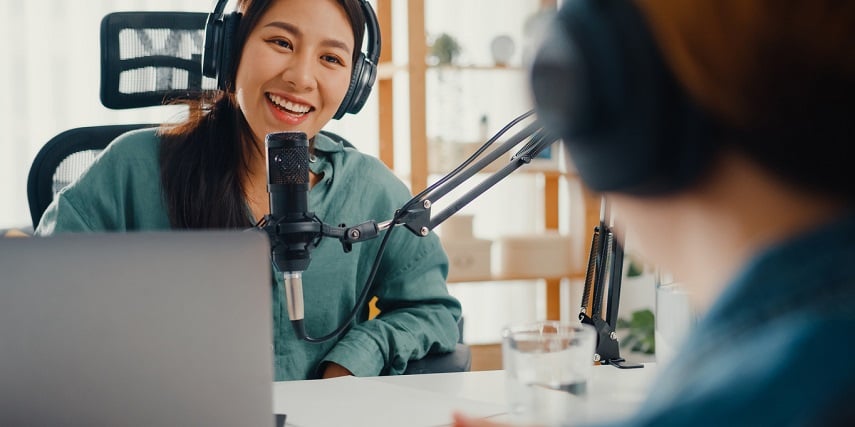 An SAP product configurator is a strong tool for visual marketing. But audio marketing is becoming more and more popular.
Digital audio advertising is expected to grow over 10% per year for the next five years, with the majority of revenue generated in the United States. Most researchers are projecting that 75% of digital audio content will be through mobile devices by 2026.
That is a significant shift in audio advertising from two years ago.
Podcasts, for example, are an excellent channel for audio marketing content that blends with the topic and doesn't disrupt its flow. Since listeners stay engaged from start to finish, ads can be placed throughout the podcast.
Don't forget the radio. With more consumers moving away from linear television, companies are turning to radio for advertising. The latest predictions show radio advertising growing by 12% by the end of 2021, with a 6% growth in 2022.
What does this movement mean for eCommerce merchants?
Online merchants must ensure that the quality of their product images matches the quality of their advertising. After investing in audio advertising, no business wants its online shoppers to be turned off by what appears to be poor-quality merchandise.
That's where an SAP product configurator can help.
What Is an SAP Product Configurator?
Using a full-featured API, an SAP product configurator integrates with a merchant's SAP site to deliver immersive shopping experiences. The configurator enables online merchants to use technologies such as augmented reality and virtual photography to showcase their product features.
With a 3D configurator, merchants can deliver high-quality visuals to match their audio advertising.
How an SAP Product Configurator Aligns With Audio Marketing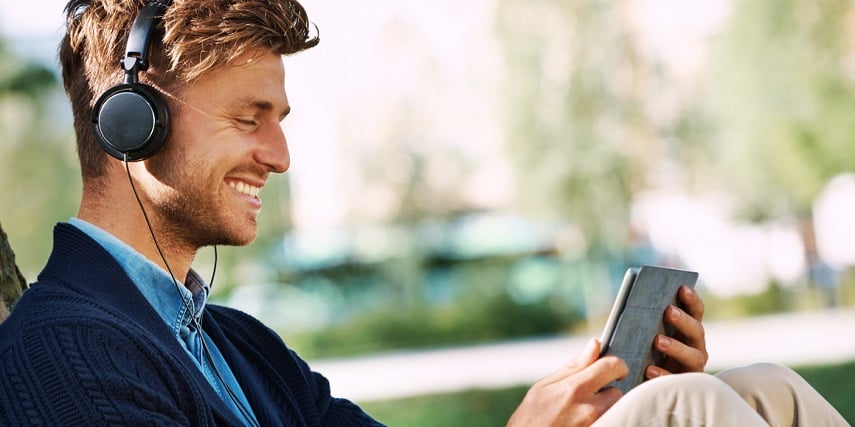 Audio marketing is a way to drive traffic to an online store. However, consumers want to see at least eight images of a product before buying.
That's why it's crucial that online merchants deliver an engaging experience if they want to see a strong return on their advertising dollars. With a 3D configurator, businesses can provide clear images of promotional items, impressive visuals for configurable products and at-home views of potential purchases.
Promotions
Virtual photography is a cost-effective way to display complex products. Special pricing offers or promotions encourage shoppers to browse an online store.
Those opportunities demand high-quality images that draw consumers in and keep them engaged.
How virtual photography helps
Virtual photography uses 2D images and 3D models to create multiple views of product configurations. But no photoshoots are required.
Using digital technology, virtual photography converts photographs into pixels that can be manipulated to show all sides of a product.
When shoppers look for a promoted item, they find images that can be rotated through 360-degree views. They can also zoom in for a closer look. With just a few button clicks or swipes, consumers can see the configured product.
Click here to learn more about the SAP product configurator.
Product configurations
Complex products need solutions that let shoppers configure the product to meet their specific requirements. When your audio advertising has motivated listeners to visit your eCommerce site, you need a technology that highlights its customization capabilities.
Incorporating an SAP product configurator into your ERP site lets potential customers see what functionality your product offers.
How a 3D configurator fits in
3D configurators allow variant configurations of any product. If it's furniture, for example, a configurator can display choices in size, color, texture and more in real time.
When the shopper changes the product's look, the 3D configurator can highlight the add-on features a customer selects. When the product choices are complete, the 3D configurator can turn the virtual product into a sales order.
An SAP product configurator can help sales teams deliver a better customer experience.
Suppose a shopper has a question about the fabric on a sofa or the trim on a cabinet. Customer service staff knows the images consumers are viewing and can direct them to options that are more in line with their requirements.
At-home views
Visualizing how a product looks online versus at home is challenging for many potential buyers. Using augmented reality is a way to counter the hesitancy that many shoppers have when trying to purchase online.
With just a few clicks, consumers can see precisely how an item will look with a little technological help.
Augmented reality
Augmented reality enables the seamless integration of virtual images in real-world environments.
This technology is especially useful when consumers try to purchase furniture or household accessories online. Few people have the spatial relationship skills to ensure the product is the right size, shape or color for the space.
Online clothing merchants can also use augmented reality to provide virtual try-ons.
Shoppers can try on clothing items to see how they look on their body type. The technology can also be used for makeup sales, hats and glasses.
Augmented reality gives consumers the confidence to turn their browsing into sales orders.
How an SAP Product Configurator Can Improve Audio Marketing's ROI
As audio marketing becomes a standard advertising channel, eCommerce merchants must ensure that their online store is set up to deliver an exceptional customer experience.
An SAP product configurator can help maximize those marketing dollars. It can also provide bills of materials for production orders and forward front-end data to ERP systems for data analysis.
Realizing a strong ROI for audio marketing depends on the consumers' online experience.
Suppose the listener is interested enough to go to a merchant's online store. In that case, it is the task of the site to engage the shopper with quality images and configuration capabilities for an immersive experience.
Online merchants can leverage technology to remain competitive, improve back-end operations and provide exceptional customer experiences. Through seamless integration of technologies and advertising, businesses owners can capitalize on the listening consumer.
Threekit offers SAP ERP merchants a product configurator that integrates virtual photography, augmented reality and 3D capabilities in a single platform. It delivers interactive functionality that keeps shoppers engaged online and on mobile devices.
The platform also supports bills of materials and production orders, streamlining back-end processes. With data collection from front-end activities, merchants can gain insights into customer behavior.
If you're ready to capitalize on the growth in audio marketing, then contact us to learn more about how our platform can drive your business.