How to Boost CX for Window Shoppers in a Magento Product Configurator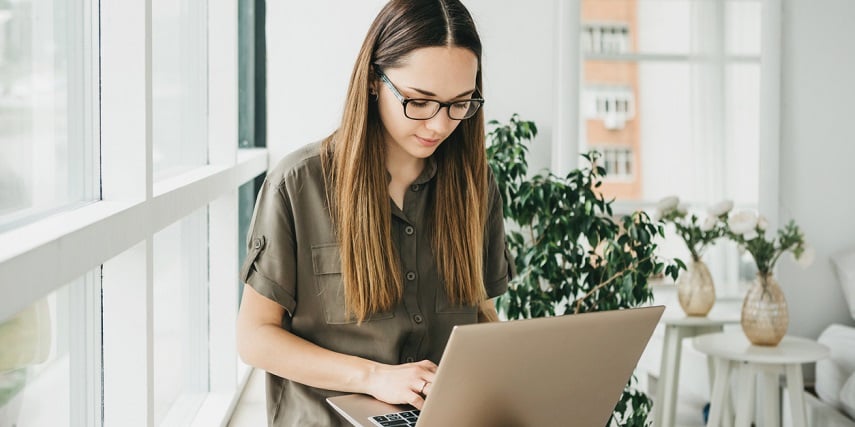 Online store shopping sometimes gets a bad rap as "mindless browsing." After all, scrolling through a glossy product page is one of the most relaxing activities of the modern age. But browsing product options with a Magento product configurator is anything but mindless.
More and more consumers prefer the low-stress atmosphere of eCommerce retailers to busy stores. In fact, a product configurator can teach customers window terminology while they shop — no user guide needed!
Imagine a browsing experience where shoppers can become the product designer. Your customers can explore a build-your-own-product model that makes even the least tech-savvy users feel like architectural masterminds. You don't need to know advanced coding — or any coding at all for that matter — to enjoy the full range of functionality a Magento product configurator provides.
Every product designer is easily transformed into a home interior expert with the full range of features provided through product configuration.
Teach shoppers window features while they shop with a simple Magento extension.
Customization Categories for Window Design in Magento
Construction and building materials are complex products. Most customers assume they'll need an entire sales team of experts on call to get them from browsing to checkout.
The prospect of spending hours on a product page, the lack of transparency around pricing while awaiting a quote and, most importantly, the dread that a product won't be the right fit for a shopper's space is enough to make anyone want to give up on online shopping for good.
But a Magento 2 online store is unlike your typical eCommerce platform. That's because it pairs with our Magento product configurator, which can feature hundreds of different customization categories.
These categories range from general to specific and can empower the user experience by teaching shoppers different structural design terms.
Customization categories can make any shopper into a product designer. A Magento product configurator gives users the ability to configure:
Frame thickness
Glass construction
Double or single pane options
Frame materials
Style
Frame and glass materials are the single most important factor in purchasing new windows, according to Consumer Reports. Different materials affect each product feature.
For example, vinyl frames are great insulators. But aluminum frames are often the most budget-friendly and durable option available at favorite retailers.
When it comes to the glass itself, the number one product feature to look out for is how well the glass weathers and insulates.
You can design your Magento product configurator to:
Allow shoppers to shift window thickness or insulation value
Let shoppers toggle between materials and finishes
Educate shoppers about specific features with explosive views and pop-ups
Once a shopper has identified the product options that are best for them with the Magento product configurator plugin, they can enjoy enhanced product visualization to ensure their personalized products are both functional and aesthetically appealing.
Product Visualization With a Magento Product Configurator
If this is the first time a user is encountering window terminology, the plugin offers the added benefit of an augmented reality experience on the front end. Real-time 3D configuration and augmented reality allow users to view their new windows in their own space.
This means there are no surprises at checkout, and shoppers can feel confident in their purchases.
Whether undertaking a home remodel or a commercial project, advanced customization along with transparent, synchronized pricing and cross-device compatibility, makes the user experience even better.
Customers can control and interact with images
While browsing their favorite retailers and exploring a colorful product page, eCommerce shoppers can also test drive the more technical aspects of customization through explosive views.
Explosive views give the product designer an up-close, finely detailed 3D image of a configurable product. Through these views, users can zoom in and enhance to see inside small mechanical features.
This is ideal for examining the finer points of how a window opens, multi-layered pane options and the overall design mechanics.
Through this handy plugin, both contractors and homeowners can save time on the traditional supplier warehouse experience. They'll enjoy the efficiency of speedy online ordering and accurate quotes based on the data they input on the front end.
It's made for easy, breezy shopping
Best of all, shoppers can customize their own product without prior knowledge of backend functionality. The custom product builder feature of a Magento product configurator allows a point and click approach to technical imagery.
Rich, high-resolution models are displayed in real time and change with user preferences. Shoppers can rotate the product, display different angles and view how a product image fits in a virtual space with realistic movement.
Click here to learn more about our Magento product configurator.
All About API With Magento
Pricing, planning and a smooth installation processes are among the top challenges for DIY window buyers. Ordering online can seem risky, even from a trusted Magento store.
There's no guarantee that a window will be as easy to install as it appears. Waiting on a quote can also feel like an eternity. Even worse, hidden fees are often included at checkout that can catch even the most budget-savvy of home designers off guard.
This is where transparency and automation can help your business, not just your shoppers.
API may sound like something out of a sci-fi movie. However, a Magento product configurator can help illuminate all the space-age tech terms we come across, from parametric configuration to API and beyond.
Simply put, API stands for Application Programming Interface and describes a set of functions and procedures allowing the creation of applications that access the features or data of an operating system, application or other component. What does this actually mean for the product designer?
Cross-platform functionality.
API is the reason why the custom product builder works the same on both iOS and Android devices. This smart technology is what links product options to custom pricing, automating the product quote process and speeding up checkout.
The user experience is enhanced with API functionality; websites and online store platforms remember this data for next time. In fact, all of the convenience of eCommerce is largely due to the smooth synchronized processes made possible by API plugins.
Stored Data, Easier Reordering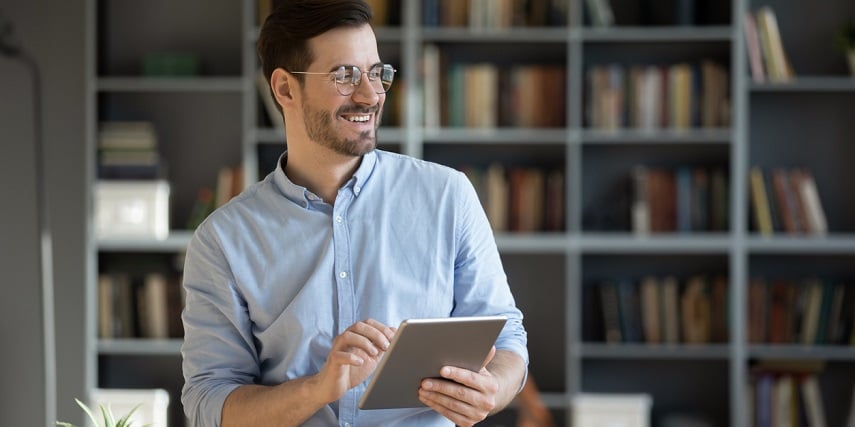 As the product designer, each shopper can explore custom options. Each selection is tied to a specific product feature that will, in turn, alter personalized products in real time. It's like changing a single line on an architectural drawing.
While this may sound like a complex system, it's quite simple and easy to alter products based on customization preferences. A little creativity will have every shopper feeling like a top product designer with the power of this Magento tool.
Shoppers can also save their preferences, copy and export custom templates and use smart filters while browsing. It can even be stored for future purchases. This makes reordering for commercial jobs a breeze — while keeping the breeze out with expertly crafted windows, of course.
There's no "mindless browsing" in today's dynamic eCommerce world! Shoppers are designing, creating and personalizing unique products, with no engineering degree required. A Magento product configurator is a great way to learn the basics of construction and building materials when it comes to DIY window buying.
Contact our team to learn more about how this amazing product design tool can help contractors and home improvement warriors alike feel more confident in their projects.