How a Salesforce Product Configurator Helps Restaurant Furniture Suppliers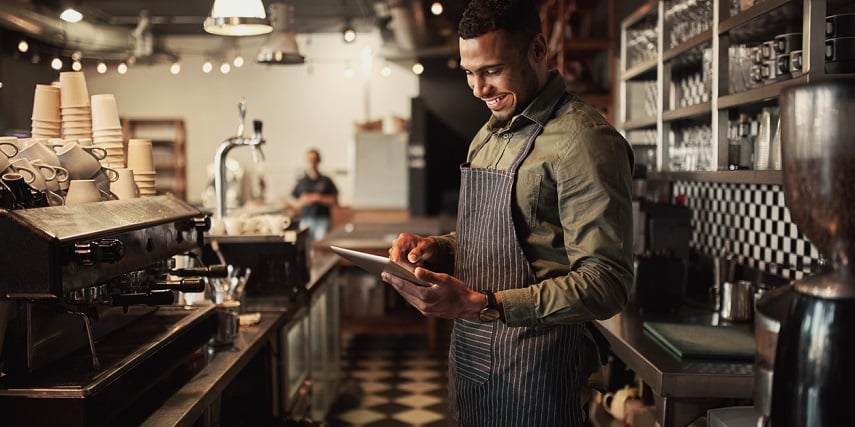 Restaurant furniture suppliers will want to have an eCommerce site that emphasizes user functionality over all else. There's a tool to help you do this: a Salesforce product configurator.
A Salesforce product configurator uses 3D configuration and augmented reality to allow customers to customize photos of your product to match what they'd like to see. It's effective because people respond 60,000 times faster to images than to text.
It also gives your small business owner customers the ability to tap into customization when deciding what furniture to buy. It does this by enabling product configuration to create a unique customer experience for anyone perusing your site.
Whether your customers are looking to configure one item or multiple sets of furniture, a Salesforce product configurator can boost your business in a big way. Here are five benefits of using one.
1. You Create the Perfect Showcase for Your Products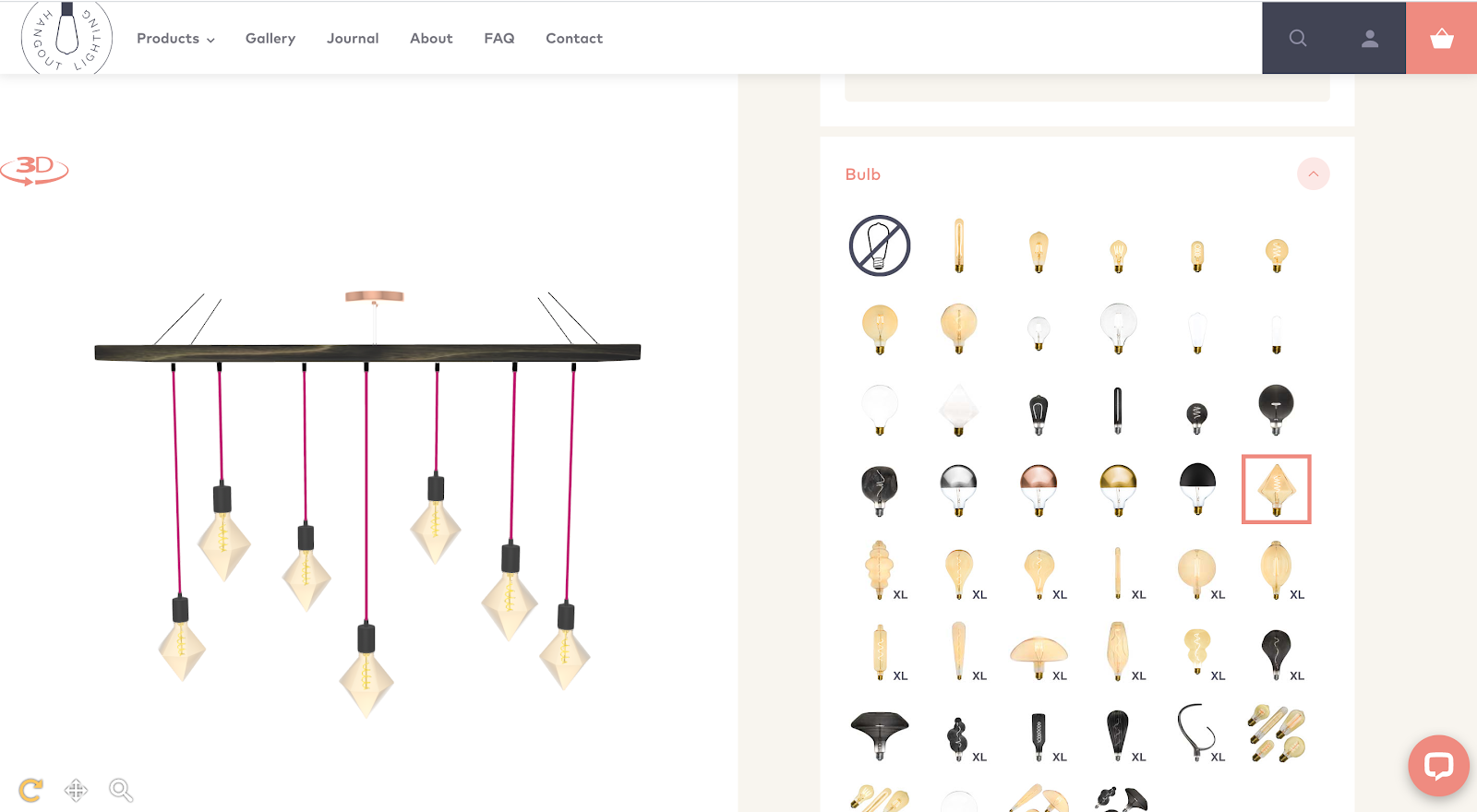 How your customers view your product on your site is critical to closing the sale. The details matter here. How your product is presented needs to match the specific needs of the customer.
A Salesforce product configurator aligns the restaurant owners' expectations with your offering by configuring the exact product they need.
As a restaurant furniture supplier, the product configurator gives you the control to showcase your products in the way you see fit. You can experiment with a number of options until you find the right one for you and your customers.
You can also use the product configurator to "bundle'' certain add-on products together. This provides a visibility bump to certain pieces of furniture you can pair with others. This is extremely helpful when talking about common restaurant furniture items like tables with chairs or stools with bar tops. It's built to integrate with your Salesforce.com platforms every step of the way.
2. Remove Mistakes From the Quote Generation Process
One major advantage of a Salesforce product configurator is how it helps eliminate errors while producing quotes for your customers. For sales teams, this can be a big challenge. During the exchange between sales team members and customers, many details go back and forth, and they can miss some important aspects of complex products.
These mistakes can be costly. They can negatively impact the integrity of your sales, and more importantly, they can erode consumer trust in your business.
A product configurator automates the sales process, producing a quote that is sure to be right in line with the customer's specifications.
Using a Salesforce product configurator helps you streamline your quote process. It mitigates any damage these errors would do to your customer relationships.
3. Unite Your Sales and Engineering Teams
It's common for sales reps and engineering teams not to coordinate. They have different roles within an organization, so they may not think to communicate. But integrating those teams is often helpful in many ways.
A Salesforce product configurator can bring these two teams together to talk when they need to, whether it's concerning:
Pricing models

Your

product catalog

Other issues affecting the

sales cloud
When you bring a Salesforce product configurator into your Configure Price Quote (CPQ) system, you enable these teams to connect and collaborate. It makes their real-time decision-making on both sides much easier and faster when they have a tool that works as a CPQ solution.
Yes, it's true that sales and engineering don't play the same role in your success. But that doesn't mean that communicating won't help both of them do their jobs better. A Salesforce product configurator can lessen both of their loads by uniting their workflow.
Interested in exploring more about this product? Click here to learn more about our Salesforce product configurator.
4. You Can Tap Into the Power of Visualization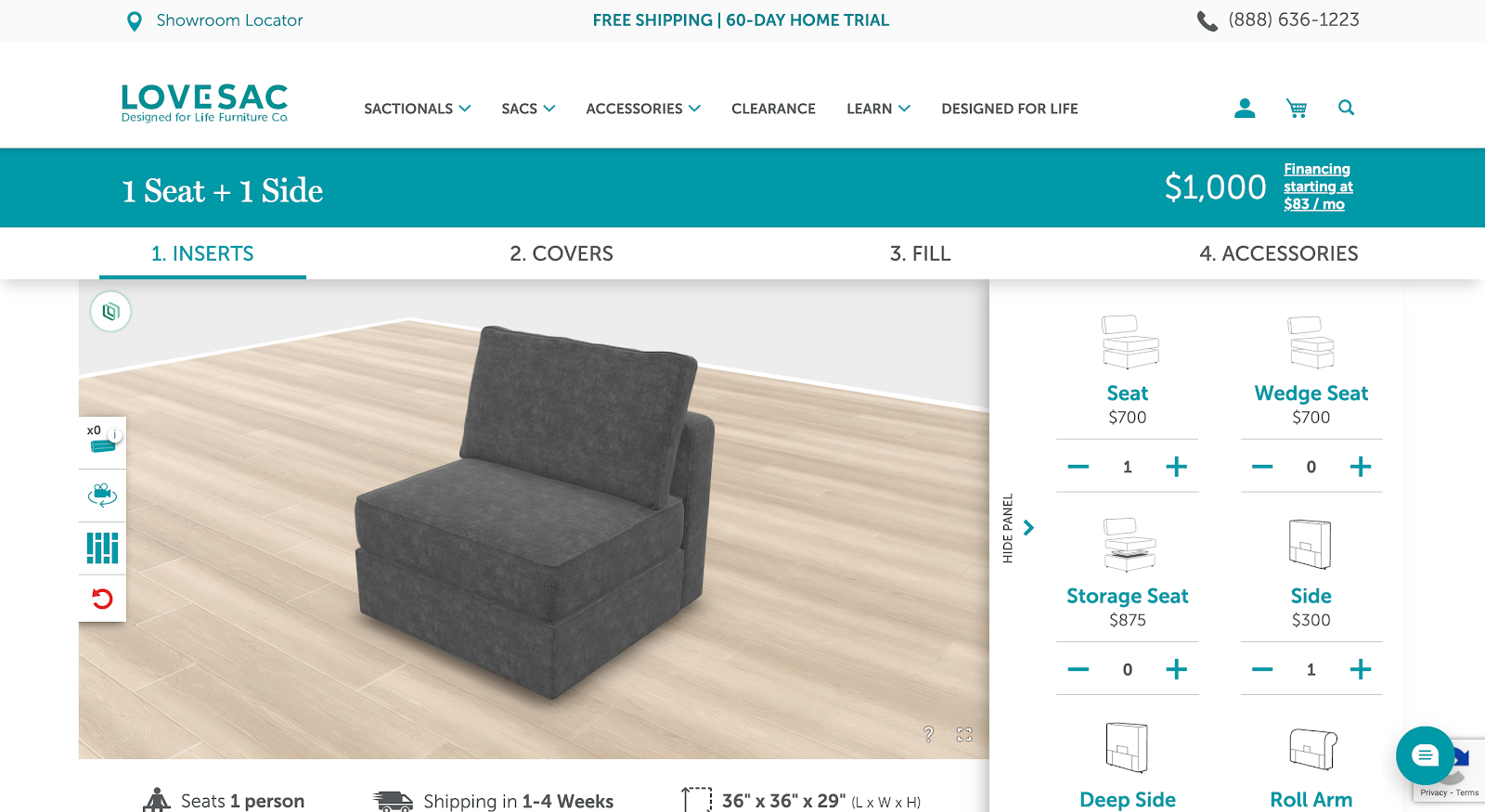 Having a view of a product is one thing. That's the bare minimum for selling something online.
Now, imagine you give your customer the product to get a 3D look at that product. That's even better.
Then take an additional high-tech step. Envision the value of your customers being able to see what your furniture looks like and how it looks in their restaurant.
With augmented reality (commonly referred to as AR), you can give your customer the ability to engage in product visualization so they can see the product as it will look in real life.
AR allows your Salesforce product configurator to create an image of the furniture as it will appear in the customer's space. This gets them closer to making a purchasing decision.
Think of the advantage this gives you over your competitors, who are simply giving customers a picture.
A picture is static. What you see is what you get.
With AR, you've gone above and beyond what most other suppliers offer. What's more is that it gives you a tremendous leg up on most of your competitors. One study shows that only 1% of retailers say they use AR.
Visualization is a powerful technique many elite athletes and entertainers use to imagine their optimal performance. It can also be useful for your purposes, with a visual product configurator allowing your customer to visualize how your furniture will look in their restaurant.
There's a lot of uncertainty around buying restaurant furniture, as restaurant owners wonder about how it will fit in with their building and decor. With a Salesforce product configurator, you remove the uncertainty.
5. You'll Help Your Target Audience Enjoy Their Customer Experience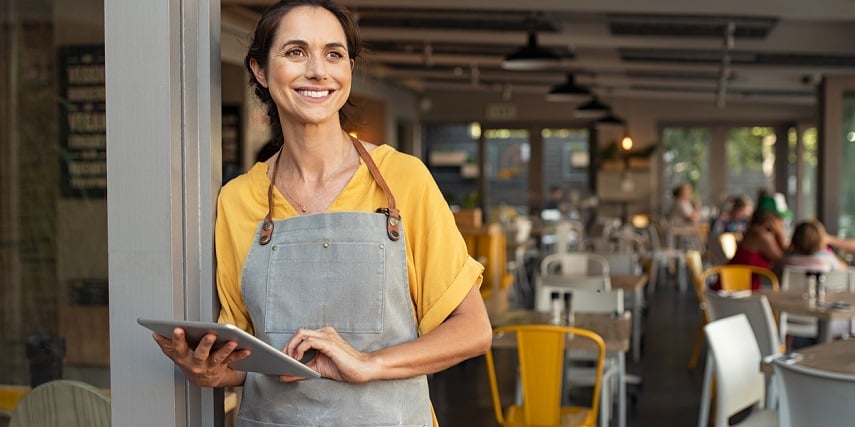 The ability to customize the look of your product combined with AR's ability to showcase it in unique locations is a powerful combination. This combination adds up to a first-rate customer experience.
These features do more than flatter your products, showing them in their best light (though they do that, as well). They give your customers power: power to control how the furniture looks and feels… Power to visualize how your furniture can impact their restaurant before they've even bought it.
That kind of user-friendly customer experience is rare. A Salesforce product configurator instills a sense of ownership into your visitors. It converts them from mere browsers to engaged viewers and, finally, to satisfied customers.
In short, a Salesforce product configurator helps separate you from your competition by offering a multitude of benefits to your restaurant-owning customers. You empower them with customization tools while also allowing them to visualize how your products will look in their dining rooms.
If you're interested in hearing more about Threekit's Salesforce product configurator and how it can revolutionize your eCommerce, reach out to us today.