How a Salesforce Product Configurator Speeds Up Construction Approvals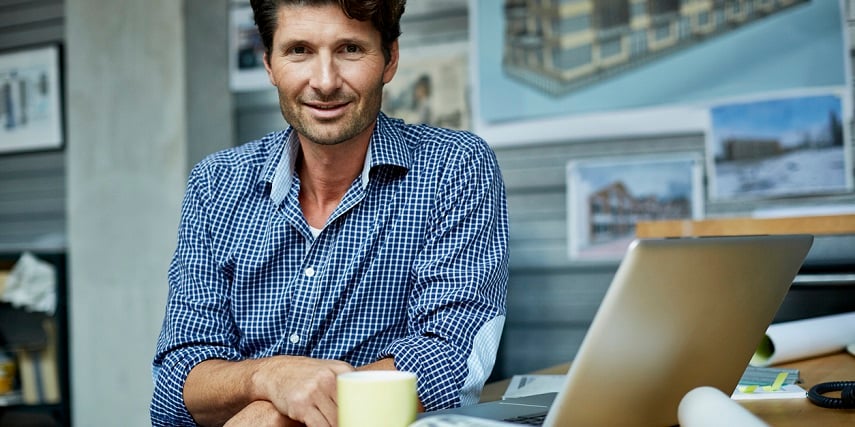 Salesforce product configurator tools have a lot of great features that can be immensely helpful to eCommerce retailers. We could go on all day explaining all the different features, the unique functionality they provide and the amazing benefits and results people see. In fact, we have a ton of blog posts that do just that.
However, every eCommerce business is different, with unique specialties, industries, pain points and needs. Explaining how each feature functions only gets you so far.
You need to know how a Salesforce product configurator can help you overcome challenges specific to your business and provide an improved customer experience.
For many small businesses, the idea of adding a visual product configurator to their site can make them apprehensive. They don't know what to expect in regard to specifics for their industry and business, so it's only natural to be hesitant.
Many people in building and construction are used to doing things a certain way and take great pride in working with their hands, so a visual product configurator can seem like an unnecessary addition to the process. They don't always immediately see the myriad of benefits that come along with it.
That's why we're going to break down some of the ways a Salesforce product configurator can:
Simplify your job
Improve customer experience and conversions
Streamline the workflow of not only their sales teams but everyone involved in the design, manufacturing and sales processes
Accelerated Communication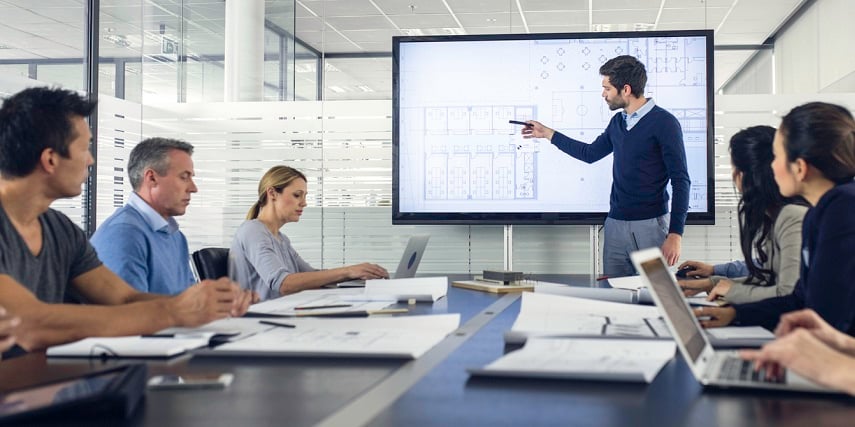 One key feature that makes our Salesforce product configurator so great is its wide variety of integrations.
These integrations don't just connect your business solutions to your Salesforce account and your visual product configurator. They also connect to each other to increase their individual abilities almost exponentially.
Let's look at some examples.
Integration with your business's Customer Relationship Management (CRM) tool
Having your Salesforce product configurator connected to your CRM allows you to address questions across channels using engaging visuals that help buyers better understand the products and features you're selling. Anyone on your customer service or sales teams can reach out to customers to answer their questions with all of their customer data easily available through the Sales Cloud for context.
They can use any of the powerful visualizations your visual product configurator provides like:
How-to-style video tutorials
Illustrative GIFs
You can use these to help customers visualize their choices.
Good visuals can also help answer product questions, make personalized recommendations for future products and do anything else you can think of. They even help contractors and architects easily share designs with clients for fast approvals.
Real-time updates consistent with your Product Information Management (PIM) system
Connecting your Product Information Management (PIM) solution to your Salesforce product configurator lets you import any and all information about your products to store in one place.
Asset management becomes much more fluid. Also, our materials library helps you ensure proper visualization. This includes:
SKUs
Specs
Information
Data
Sales copy
With your PIM connected, you can then easily create a detailed product catalog that will inform the conditional logic your Salesforce product configurator uses to let customers configure products.
Your PIM's information makes it easier to build and use 3D and augmented reality (AR) visuals across the web and offline. This makes it easier for your graphic artists, sales reps and other team members to access the information they need without endless back-and-forth messages.
Boost customer satisfaction with Configure Price Quote (CPQ) integration
Integration of your CPQ solution with your Salesforce product configurator will make your "configure, price, quote" features shine. Product customization and configuration through the combined power of your product configurator and Salesforce CPQ platform provide dynamic product visualizations and transparent pricing.
This means the images of your construction and building products will change in real time with customer choices. They'll also display real-time pricing updates to account for the changes.
This new CPQ software functionality allows total pricing automation to save time and make quote generation more accurate by eliminating human error.
Streamline back-end processes with Enterprise Resource Planning (ERP) integration
The icing on the cake is the enterprise resource planning (ERP) integration. Everyone you need to work with will have access to the same information at all times. It creates an easy-to-use database by then combining and utilizing all other integration features.
Easily streamline every department's workflow by making information easily accessible and interdepartmental communication a breeze. Its ability to automate manufacturing output creation also takes repetitive tasks off your plate.
Enjoy Enhanced Product Configuration Features
When dealing with building materials — including complex products like doors and windows with custom dimensions or kitchen and bathroom cabinets and fixtures — things need to be exact.
Building projects, especially when custom elements and configurations are involved, require every piece to fit together perfectly. That's why it's so important to measure twice and cut once.
With the enhanced configuration features available with Threekit's 3D product configurator platform, you also can control more of the details to provide exactly what people want.
Parametric configurations allow you to set every parameter yourself to truly create a customer's dream home from scratch. Nested configurations even allow you to configure several elements and bring them together into one creation.
There's no limit to the configurations, level of customization or add-ons possible.
While our product configuration software solution is high-tech and powerful, that doesn't mean you have to be tech-savvy to use it. Threekit's Salesforce product configurator is so user-friendly that customers can easily configure one or all of the elements themselves.
Click here to learn more about Threekit's Salesforce product configurator.
Already convinced? Great! Then you can get started quickly and easily with our Salesforce app from the Salesforce.com AppExchange.
Vivid and Stunning Product Visualization Techniques
High-quality visuals are a major component in eCommerce. However, they're even more vital for an industry like construction and building materials because customers need to see what the finished product will look like in detail to have total confidence in the project.
With 3D images and videos that allow users to manipulate every angle, they can see it from all sides.
Even better, AR allows them to walk inside and take a look around. There's no better way to know if you'll love the finished room, home, building or other project than to take a tour and see it with your own eyes.
There's a reason AR is so good at increasing conversions and boosting sales!
Why Threekit?
Threekit's platform has everything you need all in one place. You can integrate any functionality you require using our API, and our existing integrations are highly effective, widely available and easy to install and use. We've been in the visuals business for a long time, and we know how to make your products shine.
Get in touch to learn more about how Threekit's product customization platform can help your business.