Ask Ash: Threekit Product Updates Fall '19

We sat down with Threekit product manager Ash Zade to discuss the highlights of our Threekit Fall '19 release. Check out some of Ash's favorite new features:
What's New?
Our Smart Part Assembly gives you fully-automated control over product parts, positioning, and configuration settings, so you can generate dozens of unique products programmatically.
Your Threekit assets are ready for augmented reality experiences thanks to our newly-minted gLTF and USDZ exporters — AR you as excited as we are?
Migrate your Clara.io scenes directly into the new Threekit platform without worrying about quality-loss or compatibility issues.
What's Improved?
Break-ups can be hard, but your 3D artist deserves better. Our asset importer 'explodes' 3D models into individual components (like materials and parts) to make it easy for 3D artists to reuse and reference components across multiple product lines — see it in action below!
Finding Products and Parts is significantly easier now that our asset listing includes pagination, searchability, and organization via tags.
Our Product Data Importer pulls in product, part, and rules data (including metadata, attributes, and values). Upload your JSON file and watch the magic happen!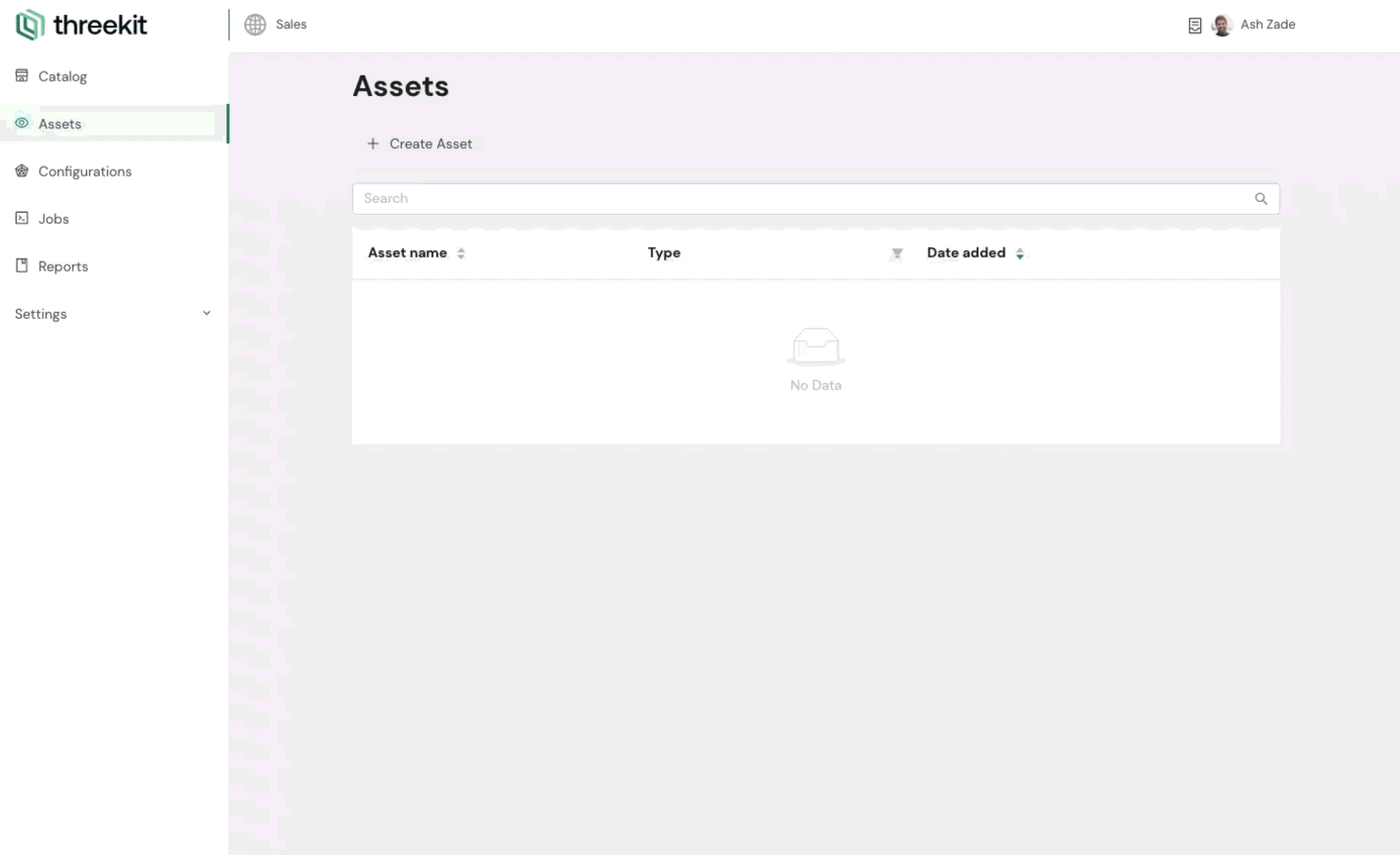 Our improved asset importer extracts the individual materials and parts from a 3D file, making it a breeze to reuse and reference components across your product catalog.
What Else?
For those of you interested in all the details, here is the full list of Fall '19 improvements, updates, and fixes:
Asset extract import workflow
Attachment Points Canvas operators
AR button visible in the Player
Catalog API
Clara.io to ThreeKit
Configurator embed with default UI
Design and implement new branding
gLTF exporter
OBJ importing
Paginated asset listing
Paginated product listing
Photo exporter
Product Data Importer
Public Catalog
Public Sharing on Threehub
Resumable links
Searchable asset listing
Searchable products and parts listings
Smart Part Assembly
Sortable asset listing
Sortable products list
Tag filter pages
USDZ importer
USDZ exporter
What's Next?
We're already prepping our Winter and Spring 2020 releases with some great new features—including some your product manager is going to love!
If you just can't wait, check out the Customer Success blog for the latest from Threekit.