How an Apparel Configurator Fixes 5 Online Formalwear Shopping Issues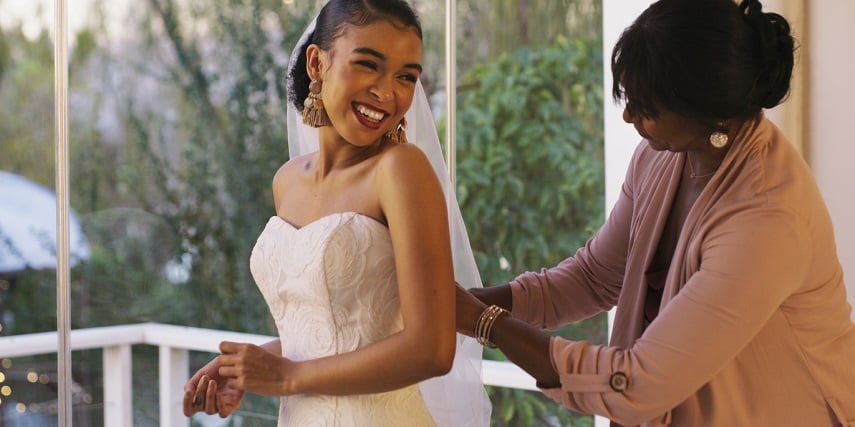 As an eCommerce retailer, you have an opportunity to distinguish yourself from your competitors by using different product configurator tools. By building one into your eCommerce site or Shopify store, you can empower your customers with the ability to personalize, customize, and get a better 3D view of the formalwear they can buy from you.
Buying formalwear online can be a hassle for many reasons. But with the right tools in place, it can be a breeze.
You can tailor a better customer experience for your site visitors, which leads to more sales with the power of an apparel configurator. Let's take a closer look at five common reasons why shoppers don't like buying formalwear online — and how an apparel configurator can help.
1. Getting the Right Fit Is Tough
With any garment or piece of clothing, customers want the fit to be perfectly right. This is even more important with formalwear being worn for a special occasion. With many pieces of formalwear, there are specific rules associated with each one to ensure they fit right.
If your users are buying online, the process gets even hazier. It may involve a good amount of guesswork, depending on how sophisticated the retailer's website interface is.
Getting the right fit is an important but cumbersome process of buying formalwear. An apparel configurator can help alleviate some of the problems associated with getting the right fit.
Your customers will have the ability to enter their precise standard measurements for optimal customization. They'll be able to use your eCommerce platform knowing that, as long as they have the right measurements, they can have the right fit.
How much will customers like using your 3D configurator when they realize it has the functionality to create custom products with the exact fit they need? It will make you their favorite retailer.
2. They Can't "See" What They're Wearing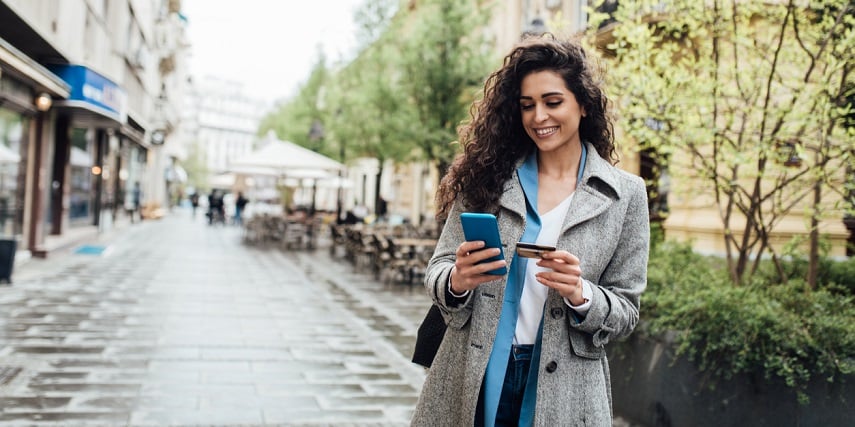 Imagine the typical experience of purchasing formalwear. The customer enters a store and may see the garment or a series of garments on a rack, They'll try them on or may even have measurements taken.
Buying online is essentially the same. But there's usually less visibility over how the product might actually look on a person. Even if some online retailers provide pictures, shoppers can often feel as if they don't have an accurate grasp of what the product really looks like.
They don't have the opportunity to visualize what it might look like, especially when combined with other pieces they'd like to add. But with an apparel configurator, you can give your customers the opportunity to visualize how the garments will look on an actual person. Shoppers can even see a complete ensemble of multiple products.
This is a powerful part of the outfit design process. You're using a visual product configurator to take your customer beyond the customary step of simply having a garment and moving them into understanding what it might look like on them.
3. Customers Often Don't Like One or More Aspects of the Piece
When customers are shopping for formalwear, there may be one or more aspects of the piece they don't like. This is where product customization can play a big role in improving the customer experience.
Using an apparel configurator for advanced product configuration enables your customers to eliminate the issues they have with your products. They can:
Change the materials
Add or modify fashion features
Look at 3D visuals of the customized formalwear they want to buy
That heightens the level of engagement they can expect using your online product configurator. Product configurator software lets them alter what they don't like and keep what they do in real time.
4. They Don't Have Enough Information on the Garments or Accessories
As a product designer, you understand that formalwear is often an important purchase. That means your customers will want to know about every aspect of what they're buying.
They'll want to explore every element of the product design. But it's often difficult to get the information they need using online options.
They may not have a salesperson right in front of them to answer all of their questions. Because of this, they can be more hesitant to make a purchase. They want to buy with confidence, and that means giving them as much information as possible and answering all their questions.
With an apparel configurator, they'll have no such concern because the tool provides all the details of the garment. It also lets shoppers get a more intimate, detailed preview than they might get using other methods.
Your product customizer arms your customers with all of the information they'll need to make an informed purchase. It also demystifies much of the process commonly associated with buying formalwear.
Formalwear isn't something most people buy very often. That's why you'll want to make the process as simple and transparent as possible when consumers buy from you.
Click here to learn more about how an apparel configurator helps you do that.
5. There Are No Opportunities for Originality
For many formalwear pieces, there are minimal chances for the buyer to show any sense of originality or individuality. While there are certainly variations within certain styles of formalwear, the ability to differentiate yourself from what others are wearing seems rather limited.
But with an apparel configurator, you can address this concern. A product configurator on your eCommerce site enables your visitors to create their own formalwear through an interactive process so they can personalize it for themselves.
Whatever customizations or flourishes your customer likes to add, the only limit is their own imagination. Formalwear is a category of clothing just begging for uniqueness.
On your site, your customer can experiment with different colors, finishes, dimensions, or other aspects of the garment. That's a rare find when it comes to formalwear vendors, which will help you stand out from the pack.
Buying formalwear like suits, gowns, or shoes can be a difficult process for customers shopping online who don't have much experience doing so. But it doesn't have to be.
If you're interested in hearing more about Threekit's apparel configurator and how it can help you level up your eCommerce store, then reach out to us today.