5 Reasons Kitchen & Bath Fixture Shops Need a 3D Product Configurator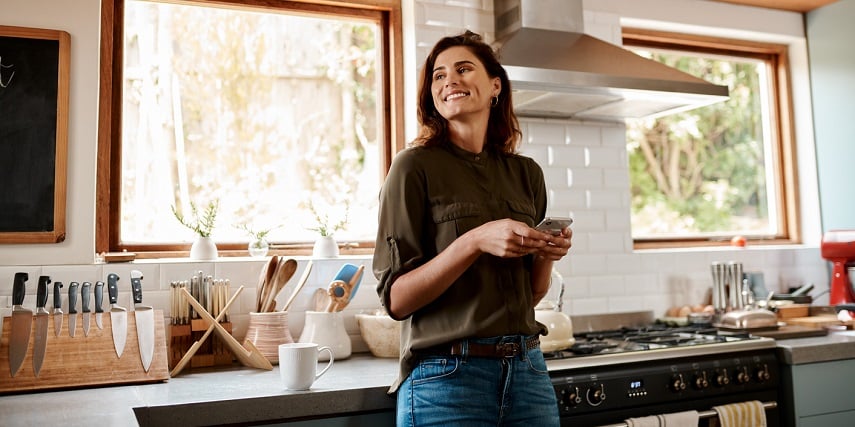 Kitchens and bathrooms are the crown jewels of any home. They're the rooms that get renovated most often and provide the most ROI for homeowners. Also, with the possible exception of the bedrooms, they're the spaces people have the most exacting design specifications for. It's no wonder customers find it difficult to buy fixtures online. But an online product configurator can make all that work to your benefit.
A 3D product configurator offers your customers alternate product experiences like product customization and configuration. With 3D content, you can let potential customers browse your digital showroom and configure whatever customized kitchen and bathroom fixtures they can dream up to fill their virtual reality.
While all that may sound more fun than beneficial, a 3D product configurator offers more than meets the eye. Take a look at these five impressive benefits they have to offer kitchen and bath fixture stores.
1: User-Friendly Configurator Software Improves Customer Experience
It's hard enough for customers to make design decisions for the fixtures in their kitchen and bathroom. The last thing they need is for the shopping process to be difficult, as well. Nobody enjoys using complicated websites and tools.
That's why our visual configuration software is designed to be simple and provide an easy, enjoyable user experience.
Our ease-of-use features include:
Click here to learn more about Threekit's product configurator platform or learn about our integrations for eCommerce platforms like WooCommerce, BigCommerce, Magento, Salesforce, and Shopify.
Also, you can integrate your ERP, CRM, and CPQ systems to give your salespeople even more functionality.
2: 3D Product Configuration Increases Confidence & Sales
Customers often struggle with purchase anxiety, especially eCommerce customers who can't interact with the products they're considering. Many sites only provide a few images of each product, so they have a limited view.
This doesn't give customers very much confidence that they've chosen correctly.
When it comes to items as important as kitchen and bathroom fixtures that need to look good, function well, and last a long time, shoppers fear that they can't accurately judge the quality or differences well enough to make a purchase online. This anxiety and lack of confidence cause individual shoppers to abandon an average of $350 worth of items each year.
Our 3D product configurator provides 3D product visuals like 3D models with 360° product visualization. Customers can move, spin, zoom in on, and rotate the product, so they can be certain they've seen every angle and know for sure that it's precisely what they want.
Augmented reality (AR) gives potential customers the ability to visualize items in their space. They can make sure that the fixtures are the right size and match well with their current decor.
The proof is in the data:
3: Customizable Products Increase Customer Satisfaction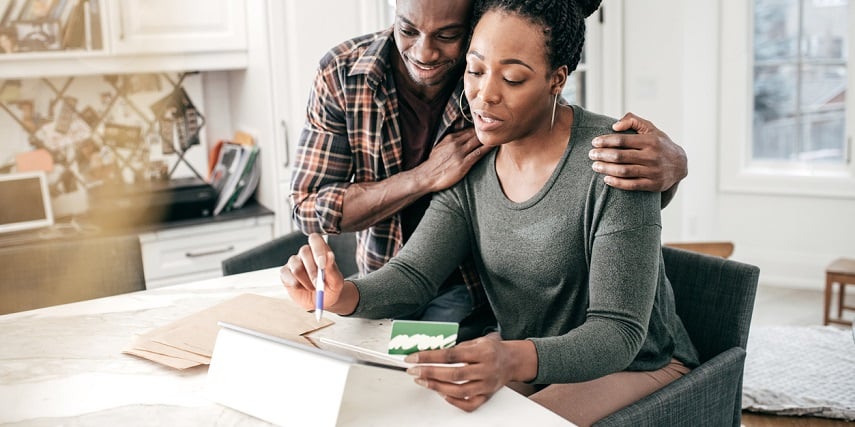 A 3D product configurator gives customers the freedom to configure and customize their fixtures however they want, making them almost guaranteed to like the finished product. If they can't find something they like, allowing them to configure simple and complex products lets shoppers build their own.
Then, they can use augmented reality to see what they look like in the kitchen or bathroom before they buy. Once they've made a purchase, the 3D product configurator sends the bills of materials (BOM) with their exact specifications to the manufacturer to be sure their designs are correctly configured.
Consumers value custom products more, leading to higher levels of satisfaction.
4: Interactive 3D Product Visualization Leads to Fewer Returns
eCommerce retailers deal with far more returns than physical stores do. But this can be very costly. Visual product configurators reduce returns by providing photorealistic images, interactive 3D models with 360° product views, and AR functionality to check the size and fit of the fixtures in the space. Ultimately configurators give customers a realistic idea of how products will look.
This is important because:
5: 3D Product Configurators Lower Business Expenses
Threekit has all kinds of features and integrations to help businesses save time and money. Our CRM integrations help you provide omnichannel support options across communication channels like chat, email, social media, and phone support.
Plus, our ERP (Enterprise Resource Planning) integrations allow all departments to stay in touch with each other.
We also have PIM (Product Information Management) and asset management features to store all of your 3D assets, 3D renderings, and product catalog information so that everyone has access to up-to-date product data and information from one place. Furthermore, workflow automation makes the sales process more efficient and saves teams in every department countless hours to focus on more important tasks.
Proven benefits include:
Kitchen and bathroom fixtures aren't the easiest products to sell online. People are very specific about them, and traditional eCommerce stores don't provide the features they need to compensate. Adding a 3D product configurator to your online store could have significant benefits that you and your customers will be grateful for.
Get in touch to learn more about how Threekit's product customization platform can help your business.