4 Ways a 3D Furniture Configurator Helps You Sell to Hotel Chains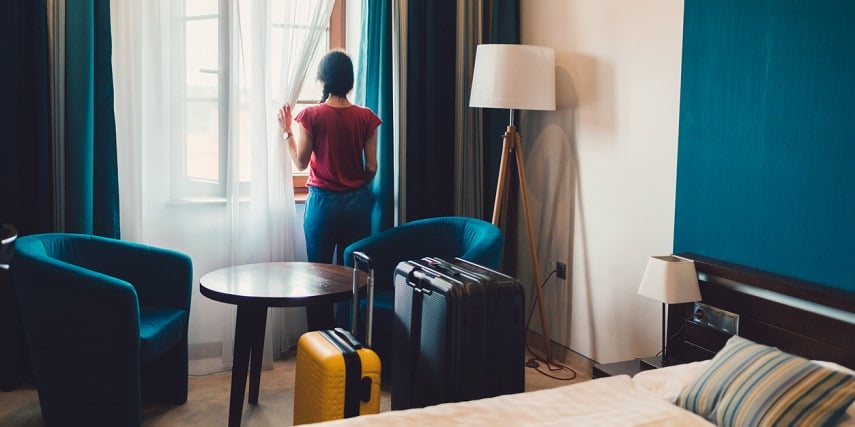 Different customers need different product configurator options. For homeowners, buying home furnishings is often a personal experience. But for commercial settings, like hotel chains, furniture purchases must be very precise.
Why Your Sales Strategy Should Include Hotel Chains
A hotel that belongs to a chain has certain requirements set by the brand and specific product details they need to adhere to. So, for corporate buyers, finding furniture for a hotel can feel like a scavenger hunt.
As an eCommerce furniture retailer, this provides you with a lucrative opportunity. After all, providing a piece of furniture to a hotel chain is likely to result in more than a single sale.
Commercial furniture often calls for matching sets and adherence to a specific brand. This means providing hotel chains with high-quality furniture pieces and a flawless customer experience can lead to many future sales.
When there are hundreds of furniture retailers to choose from, you may be wondering how to even get noticed by a hotel chain. Luckily, if you have the right tools, then you can succeed.
Different product configurators exist to help shoppers customize a variety of products that would otherwise be difficult to purchase online. A 3D furniture configurator can provide your customers with the details they need to have confidence in your products.
What Is a 3D Furniture Configurator?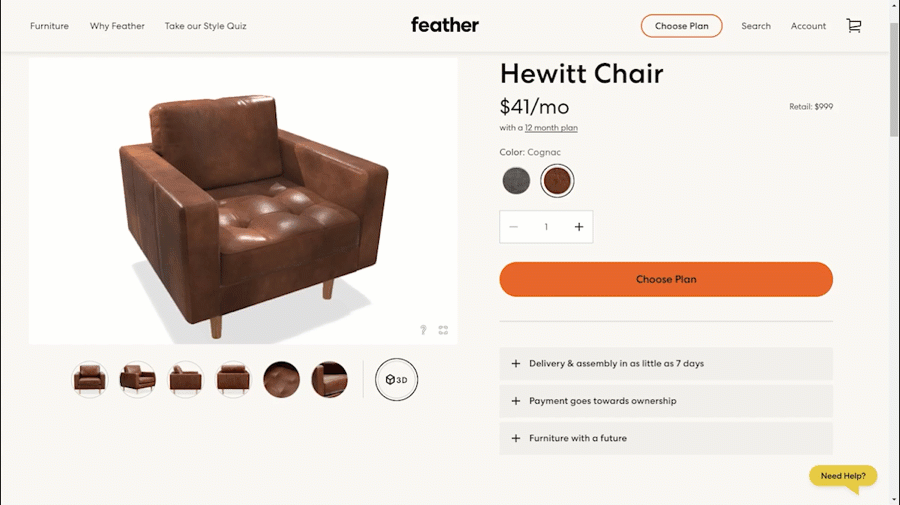 Product configurators supply shoppers with interactive 3D models and customization options. A 3D furniture configurator is a tool that allows you to build and show a piece of furniture to your customers in real time.
Product configuration in the furniture industry allows potential customers to customize furniture pieces and use augmented reality to create a photorealistic image of their creation. The customer can then act as an interior designer by creating a virtual image of their own space with the selected furniture "placed" in the room.
Your product configurator seamlessly integrates with your product pages to allow your customers to virtually customize products. As these changes are added, users see a virtual representation of the features added on the screen. With each update, hotel owners can produce an item that's closer to the expectations of their individual brand.
Click here to learn more about how a 3D furniture configurator from Threekit can help you sell more furniture.
4 Ways a 3D Furniture Configurator Can Help You Sell to Hotel Chains
Like other 3D product configurators, a 3D furniture configurator takes much of the guesswork out of online shopping. Your furniture configurator uses interactive 3D to allow customers to see product and pricing changes during every step of the 3D configuration process.
The complete product goes straight from the page to the shopping cart without any additional add-ons. This transparency leads to fewer return requests and more delighted customers.
For hotel chains, shopping for furniture online makes sense. Instead of traveling hundreds of miles and visiting multiple showrooms, shoppers can get a complete visualization of furniture pieces directly from a website.
A configurator works seamlessly on practically any computer, iOS, or Android device for a shopping experience that outshines physical stores. In addition to the ability to configure specific furniture pieces, a 3D furniture configurator provides these benefits to help you sell to hotel chains.
1. Provide Furniture Consistency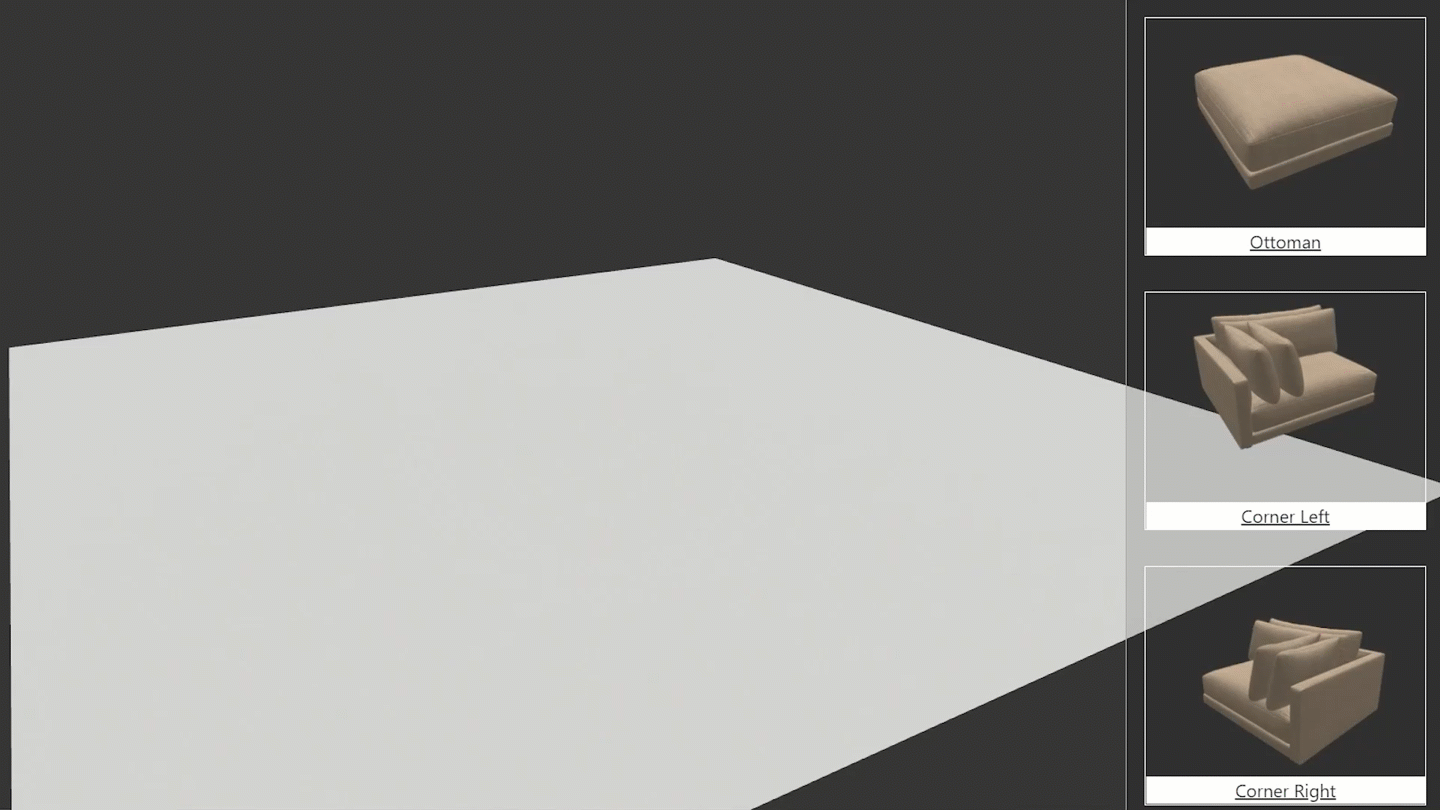 A single hotel can have hundreds, or even thousands, of hotel rooms. Large hotel chains require hundreds of thousands of furniture pieces. To enhance their brand, a hotel chain doesn't want each location to be completely unique. Instead, they want consistency.
Why?
Consumers who travel often face the challenge of finding a hotel chain that makes them feel comfortable. When a hotel achieves customer loyalty, consistent experiences across different locations are key to keeping those customers happy. This means hotel chains need the same quality and comfort in every piece of furniture in each hotel.
A 3D furniture configurator helps ensure hotel chains get the exact same piece of furniture every time an order is placed. This ensures that hotel customers get the same comfort and attention to detail they expect from their favorite hotel.
Even when hotels want varying color schemes and details across different locations, they want to capture a consistent style and "feel." By showcasing all the different colors, material options, and variations you offer for base products, you help them adhere to their style guides.
2. Cater to the Brand Experience
It's common for hotels to connect with certain brands to advertise the quality of their hotel rooms. For a hotel chain, the brand encompasses everything customers experience during a stay.
Obviously, for hotel chains, quality furniture is important. Your furniture configurator provides shoppers with the option to add specific custom options to furniture and view them in the desired space.
Seeing new furniture alongside other established branding items can also help hotel owners make a final decision and complete the purchase.
3. Help Shoppers Avoid Discontinuations
For hotel owners, furniture discontinuation can be a logistical nightmare. When consistency is key to customer satisfaction, how can hotels replace a single piece of furniture that no longer exists?
A 3D furniture configurator allows your customers to create furniture that will be made to order. During the configuration process, your configurator automatically generates all the manufacturing specifications you need to complete the product.
This means you can replicate a piece of custom furniture any time a hotel chain requires replacement.
4. Provide a Streamlined Shopping Experience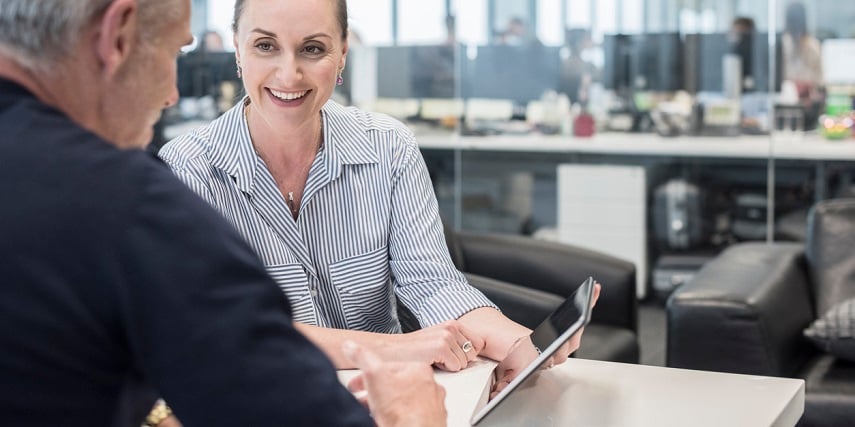 B2B sales cycles can be complicated and require multiple communications. For busy hotel owners, this makes buying furniture a hassle. When you have a product configurator, your customer can see all available design options. There's no need for inquiry about in-stock features.
As your customer creates the product design, it updates in real time on the webpage, eliminating questions that might arise. Pricing changes are also visible with each update. This shorter sales cycle is attractive to business owners without much time to waste.
A 3D furniture configurator eliminates all the issues typically associated with purchasing furniture online. Your 3D furniture configurator from Threekit even provides AR options so shoppers virtually place furniture in any space. This helps shoppers know if their custom furniture is a perfect fit.
For hotel chains, these options go beyond what you can achieve in a typical showroom or furniture store. The ability to eliminate most of the pain points your customers face during the shopping process is an exciting way to jump ahead of your competitors.
Ready to start selling your customizable furniture to hotel chains? Get started with a 3D furniture configurator from Threekit.