Why Your Industrial Clients Need Access to a 3D Cylinder Configurator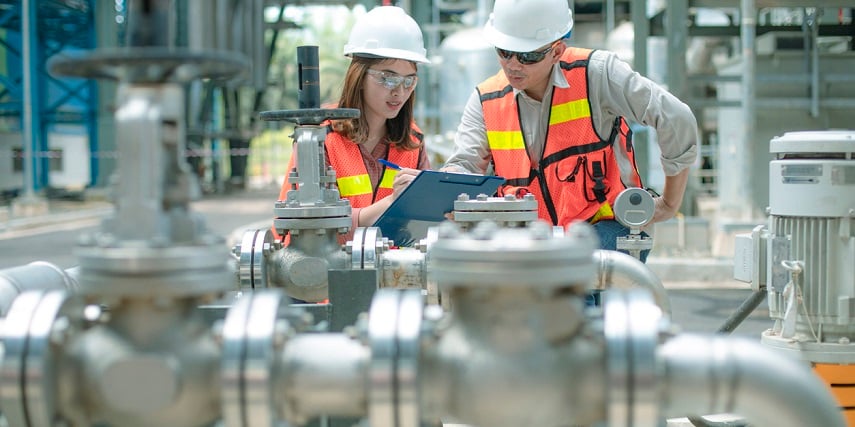 If you're an eCommerce retailer with industrial clients, you're probably wondering how you can give those clients the best online shopping experience possible with different product configurator and design options. There's one tool you can use to help you do precisely that: a 3D cylinder configurator that integrates into your online store.
What Is a 3D Cylinder Configurator?
A 3D cylinder configurator can help industrial clients in multiple ways, so it's important to understand what a configurator is. It creates digital representations of custom-made products your site visitors can customize to their own precise specifications. It uses a process known as 3D computer-aided design (CAD) to create visualizations of the customized products.
In short, it turns your customers into their own personal sales reps, putting together the exact package they need for whatever industrial product they're looking to buy from you.
But while you benefit from having a 3D cylinder configurator as part of your site, it's good for your target audience, as well. Having a 3D cylinder configurator gives you a significant advantage over your competition because of the benefits it gives your customers.
Here are four reasons why your industrial clients need a 3D cylinder configurator with a 360-degree view.
1. It Gives Buyers a More Accurate Depiction of the Final Product
Satisfied customers are the ones that get what they requested. Your industrial clients are looking for specific machines or parts they can build via your website.
Customers get upset when the end result fails to live up to their expectations. Sometimes, this is fair. Other times, the customer is being unrealistic, which is why you want to have a platform that helps manage their expectations.
That's also why your customers will want to have a product configurator: so they can have the appropriate set of expectations at the time of purchase. By looking at the 3D CAD model of their customized product, there will be no question as to what they'll be getting.
Having a 3D view of the product gives the customer an enhanced ability to understand its size and scope. That decreases the likelihood they'll be upset later on. After all, they'll have a much more accurate view of what they're receiving.
When it comes time to request pricing, your customers will have a firm grasp on the product they're getting. They aren't likely to be surprised by the price tag. 3D configurators can even provide pricing details in real time so your clients can gauge the cost of different features.
With the functionality of a 3D viewer, your customers receive an interactive shopping experience where they receive real-time updates on how they can expect the final product to perform. They'll also be able to look at a reliable digital recreation of the product model in question.
Click here to learn more about our 3D cylinder configurator.
2. It Uses Powerful Visual Cues to Reinforce Their Connection to the Product
When it comes to moving your target audience from an interested prospect to a satisfied customer, one of the most critical tools in your arsenal is the use of clear, powerful imagery.
Research shows that 90% of what we process is visual. We also respond to images 600,000 times faster than we do to text.
So when you're selling to industrial clients, having a 3D cylinder configurator empowers them. They will have the ability to visualize the product they're building through your website.
It isn't enough to tell them what kind of customized product you'll provide them with. You have to show them, as well.
Sure, images aren't the only persuasive tools you can use. You can show your audience marketing materials like social media posts and articles to demonstrate why they should buy from you. You can likely make a convincing case using them.
But even the most convincing case study isn't going to be as effective as highlighting exactly what their cylinders will look like with 3D, photorealistic images. If your customer is on the fence as they work through the customization process, they're going to have no problem making a decision in your favor once they see what the finished product will look like.
You could be selling hydraulic cylinders or pneumatic cylinders, but regardless of what you're offering, showcasing your product to your customer will help them make more informed buying decisions. They'll appreciate the level of detail involved in the buying process.
3. It Connects Your Clients With Cutting-Edge Technology So They Have the Exact Products They Need
Let's say your client wants to buy a heavy-duty cylinder. Without a 360-degree view, they may have a harder time deciding whether the product their building fulfills their need.
The product configurator ensures that won't be the case. By tapping into 3D views augmented reality, your buyers will have some of the most cutting-edge technology at their fingertips.
With a CAD configurator in place to provide them with an on-demand visualization of their product, they'll be impressed with how quickly they can move from conception to production.
This helps your clients identify their solutions faster. They'll be able to spend less time designing and more time focusing on their business. They'll come to appreciate how easy that makes doing business. In turn, that makes them more likely to return to your site in the future.
4. Make Manufacturing Seamless With Automatic CAD Files or Manufacturing Specs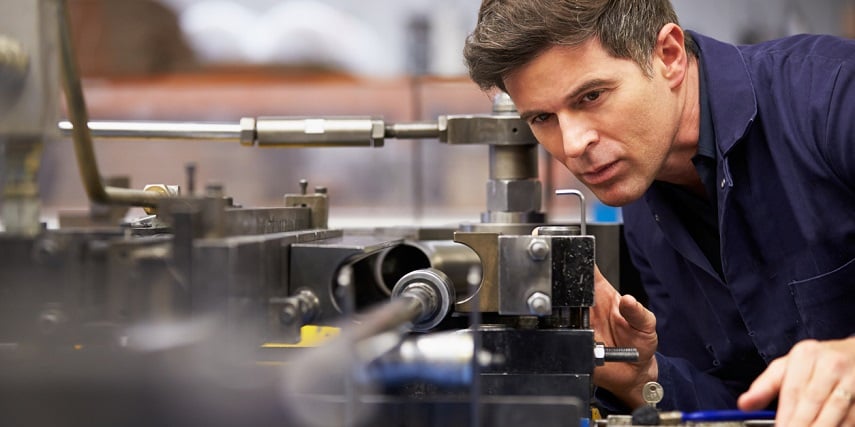 The right 3D cylinder configurator will give your customers the ability to tap into automation. As they finalize products, your manufacturers can then download CAD drawings or CAD files and access their datasheets.
Having these kinds of materials on hand is invaluable to the industrial manufacturing process. It won't just help you produce higher-quality cylinders or parts. You'll also be able to use them to create a much more efficient production process from beginning to end.
Industrial distributors are looking for repeatable processes and as much data as possible on the cylinders they're producing. A 3D cylinder configurator provides them with all of that.
The bottom line is that a 3D cylinder configurator provides your customers with a much better shopping experience than if they're not using one. The key is to find the right 3D cylinder configurator for your eCommerce site.
Threekit has created a 3D cylinder configurator with 3D views your customers will love. For more on how we can help your online store level up, reach out to us today.