A note from our President, Joachim Klein...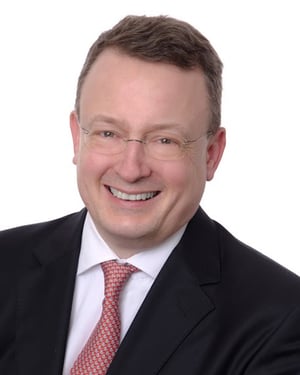 I hope this note finds your family safe and your team settling into your new work routine, whatever that entails. These are uncertain and unprecedented times and we have a lot to learn. This new way of living and working puts a different lens on everything we do.
The truth is, we don't know how long this will last and what the "new normal" will look like once it has passed. And because of that, I wanted to share our real-time perspective in the hope that you find some useful insights.
Here's What We're Seeing
Businesses and customers alike want clarity: The sudden shutdown felt like a major shock initially. In-person meetings couldn't happen. "Sure thing" deals were no longer sure things. But the most resilient, forward thinking companies have already started to respond. Instead of saying "come visit our storeroom when it reopens," they're building a digital alternative so they can say "now you can see every option and customization online from the comfort of your home." And through their action, they're providing clarity for their customers.
Sales are more important than ever: When everyone is skittish, sales are the ultimate stabilizer. We're seeing companies set up agile teams and "win rooms" to drive sales. We're noticing companies seize the moment to build relationships with strategic accounts and win new customer segments. Most effectively though, we're seeing customers make it easy to digitally discover "See-Try-Buy" products online and to enable their distributors to offer the same experience to drive sales too.
Budgets are tight right now: This is not an easy time for most businesses. For some, it might make sense to lower marketing costs. For others, it means getting more out of the resources you have like equipping sales with better technology and to sell remotely. We know every bit counts right now and over the next week, we will be sharing options to help your business cope as well.
This is the beginning. In times like this, we believe more than ever that growth and adaptation in business is the key to success. We want to know about the challenges you're facing.
Please share your questions and feedback with me at jklein@threekit.com, and I will respond back.
Let's do this together,
Joachim Klein
President, Threekit