Make Shoppers Excited About Their Holiday Attire With a 3D Customizer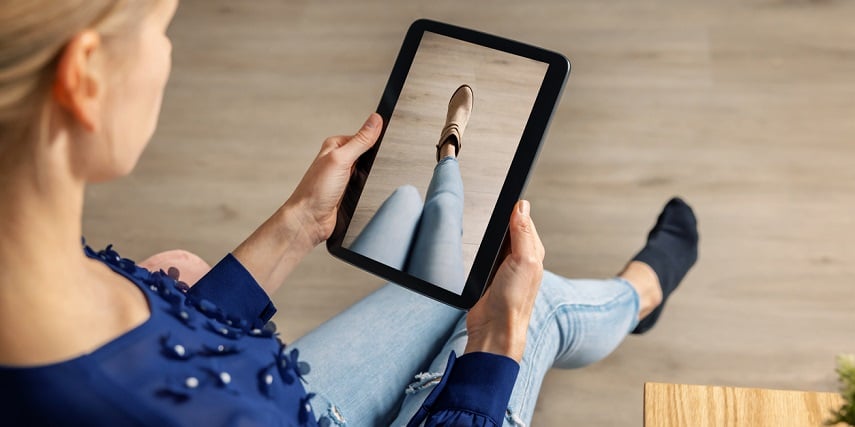 The holidays are right around the corner, and for online stores that sell clothing, this is a great opportunity to develop custom-made holiday attire for all the end-of-year parties. One of the best tools to help your customers do that is a 3D customizer.
Whether with office parties or low-key get-togethers at home, this year will feature more fellowship and gathering than the last holiday season. That means partygoers will want to show up decked out in the most fun and decorative seasonal gear they can imagine.
As an eCommerce clothing retailer, why not give them the chance to make their very own custom-made clothing with an easy-to-use digital tool built into your website's interface?
4 Ways a 3D Customizer Can Help Your Shoppers Rock the Holiday Look
Here's how you can use a 3D customizer to make your customers excited about customizing their own Christmas and New Year's holiday attire through your online store.
1. Spruce up the ugly sweater party
One of the most popular holiday traditions is the famous "ugly sweater" party.
If you've never heard of this, the concept is simple. Everyone attending the party is tasked with wearing a holiday-themed sweater. The goal is to make it as "ugly" as possible.
Bright colors? Check.
Silly cartoon characters? Check.
Other delightfully tacky holiday-themed images? Check.
While it's fun to go out and find an ugly sweater, what if you could give your online customers the ability to create and customize their own?
Using your 3D customizer app, your customers can implement their own designs, colors and themes to a custom-made sweater. The best part of the product configurator is that your customers are only limited by their own imaginations.
This makes for a one-of-a-kind customer experience. It also helps your audience make their own custom product they can then tell their friends or colleagues about.
The potential for scalability is amazing. Imagine one customer using their mobile device to create their own ugly sweater and then sending a link to all party invitees encouraging them to do the same.
The functionality of the product customizer is built precisely for this type of situation: asking customers to use their creativity to make something unique to them. It doesn't get much more unique than an ugly sweater party.
2. Deliver custom t-shirts
Of course, holiday parties don't all have to focus on ugly sweaters. You can also offer other types of clothing to help people celebrate with friends and family.
Giving your customers the ability to create a themed t-shirt for their holiday party is another great idea to get people excited for the upcoming holidays.
The 2020 holiday season was difficult as many people couldn't gather like they have been used to in years past. But many people are opening up and planning to get back together this winter.
That could lead to more office parties and family reunions centered around the holidays. What better way to commemorate this than with a custom t-shirt celebrating the occasion?
Using technologies like virtual reality and augmented reality, you can allow your customers to swap out and examine different images, designs and features on their t-shirts.
They can implement family-oriented pictures or logos. Alternatively, they can just attach a meaningful family slogan or catchphrase on the back of the shirt.
T-shirts aren't the only items they can create, either. Sweatshirts, sweatpants or hats can all be customized using the 3D customizer, creating an absolutely unforgettable holiday memento for anyone ordering it.
The power of product customization is that it emboldens people to be more than just a customer. Now they're a designer and a creator.
Click here to learn more about our 3D customizer.
3. Help a family customize their holiday pajamas
Nothing says the holidays like cozy pajamas, and some families may even want to wear these for their family get-togethers.
With your 3D customizer, families can collaborate on their own specialized pajamas, adding inside jokes and family images to their festive PJs. The 3D configurator makes it easy for them to input their own designs.
What's the best thing about a 3D customizer building custom pajamas? You can be flexible on pricing, offering discount packages for larger families while still serving smaller ones.
Your customers will love seeing their own 3D designs and 3D renderings showcasing their family's holiday pajamas, giving them additional ideas on custom features to add.
4. Offer customized formal wear for New Year's Eve
While the holidays are often about wearing comfortable, festive clothing, some holidays are about dressing as fancy as you can manage. That includes New Year's Eve.
If you offer formal attire, New Years' Eve is a great time to give your customers flexible options, in real-time, on customizations they can install using the 3D customizer.
This is a particularly strong year for formal wear. Many partygoers will be looking to get out of the house after a muted New Year's Eve last year. As more and more people return to life as we knew it, they'll feel an even greater urge to venture out — and look good while doing so.
These can be custom suits for men or dresses for women. This can also include less common items you'd see worn during the holiday, like scarves, hats or other accessories.
No matter what the formal item, your customers will want to be able to customize it to their exact specifications. With the 3D customizer, that's exactly what they can do.
If you haven't already added a 3D customizer to your online store, it's clear this decision is a no-brainer. For the upcoming holiday season, it can help you give your customers some great options on party attire that will leave them feeling more celebratory than ever.
Need help implementing a 3D customizer into your online store? Look no further than Threekit.
At Threekit, we're experts when it comes to setting up and getting the most out of a 3D customizer. So what are you waiting for? Get started by reaching out to us today.