How WooCommerce 360 Product View Tools Can Boost Back-to-School Sales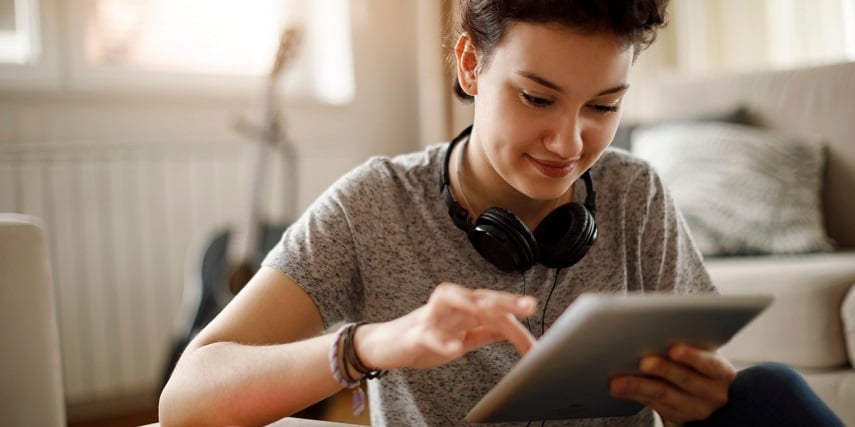 Each year, the summer ends with back-to-school sales that dominate physical stores in every city and town. But back-to-school sales shouldn't leave eCommerce sellers out in the cold. With 360 product view tools, shoppers of all ages can see the details of any product and have the confidence to make back-to-school purchases online.
How a WooCommerce 360 Product View Tool Can Fit Into Your Online Sales Strategy
Long lists of supplies and the fashions of the year are paraded across every advertising venue possible. As the education industry struggles to rebound from the COVID-19 pandemic with a robust physical presence, back-to-school shopping online is still expected to be stronger than ever, with sales growing 13.3% this year.
If you have a WooCommerce site, it's time to enhance your web pages in a way that will give you an edge over the competition.
For parents and students, back-to-school shopping online is a double-edged sword. While crowded stores and long days of shopping can be avoided, the typical online experience is often less transparent than that of physical stores.
Luckily, tools exist to provide eCommerce retailers with high-quality back-to-school sales that rival, or even surpass, those of physical stores.
Imagine attracting parents and students to your WooCommerce products with a tool that increases page views by 94% — without the assistance of a sales support team. With our WooCommerce 360 product view interactive tools, you can offer a unique shopping experience that will engage shoppers and provide stunning visuals that give them the confidence to buy.
You provide parents with an immersive shopping experience without fears of end product dissatisfaction. Also, gain new customers who can become ambassadors for your brand.
What Types of eCommerce Shops Sell Back-to-School Products?
Whether you're a new WooCommerce merchant or you've simply never considered your products for back-to-school sales, now is the time to examine your product gallery. Back-to-school shopping isn't limited to notebooks and children's apparel. Students have mind-boggling lists of requirements to navigate each school year with ease.
When preparing your WooCommerce store for the back-to-school rush, consider the ages of various students returning to school and all the activities that go alongside in-class learning.
Each upcoming school year has more than a few new subjects and teachers. It's a lifestyle. With that in mind, practically all products are back-to-school friendly. These are some of the most common products found on typical back-to-school lists:
School Supplies
Clothing (for both children and adults)
Sporting Goods
Shoes
Luggage and Backpacks
Accessories
Health and Beauty Supplies
Electronics and Tech
Books, Music, and Video Purchases
Food Canisters, Water Bottles, and Lunch Bags
Art and Music Supplies
Safety Gear
Travel Supplies
Furniture and Home Goods (for college students and home study areas)
Ready to learn how to enhance the back-to-school shopping experience with a 360-degree product viewer from Threekit? Learn more about our revolutionary tools for WooCommerce right away.
3 Ways to Boost Back-to-School Sales with WooCommerce 360 Product View Tools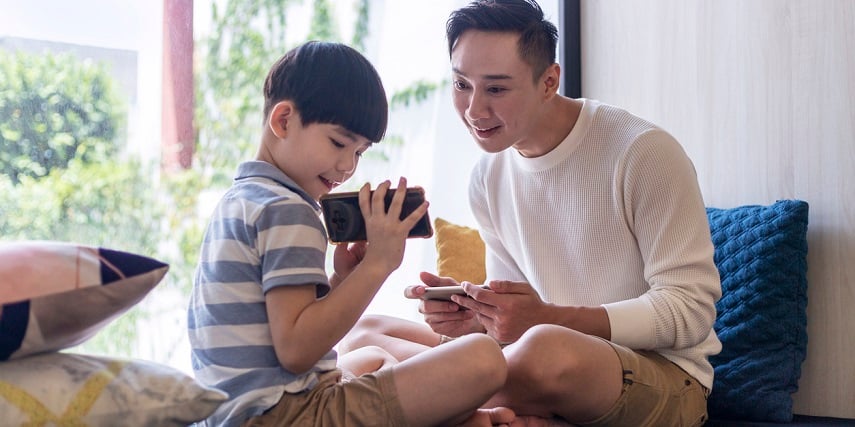 There's a lot of potential for online sales this back-to-school season. But you may have concluded that you'll also be facing some steep competition from other eCommerce retailers on WordPress.
When it comes to boosting online sales, you know clear product views are key. If you have the ability to provide stunning images along with 360-degree views and the ability to add customization, you can boost your sales above your competitors.
Consider these three ways WooCommerce 360 product view tools can increase your back-to-school sales:
1. Build Confidence With 360 Degree Images
65% of the world is composed of visual learners. While product descriptions and specifications are great for offering specific details, most shoppers learn more from product images.
With the right product viewer, your WooCommerce shop can provide 360-degree image views that surpass traditional product photography. It will also give shoppers the power to control zoom and image rotation.
With these navigation controls, shoppers can see every detail of your products and have the confidence to complete the purchase. Then, with the addition of a WooCommerce lightbox, your customers can view the image in full-screen mode and see key selling features.
2. Offer Customized Products
Customization offers customers an opportunity to get the features they need and purchase an item that's uniquely theirs. The concept is popular, with 40% of consumers saying they'll pay more for a product they can customize in augmented reality (AR).
For students, back-to-school shopping can finally be fun. This means easy shopping for parents and the bonus of purchasing items that won't easily be lost at school.
WooCommerce 360 view options provide interactive product viewing that allows you to offer 3D product visualization and customization with a single digital solution. The product viewer allows customers to make changes to an item. Then they can see customizations and pricing updates in real time.
With 360-degree views, customers see the finalized product before checkout, reducing the likelihood of returns. For retailers, a product page that began with a single product is transformed into countless options with customization that puts shoppers in the driver's seat.
3. Increase Engagement
When it comes to back-to-school shopping, retailers have two basic audiences: parents and children. While these audiences typically have two very different goals, both need to be engaged for a successful shopping experience in your WooCommerce store.
A 360-degree product viewer can work to increase engagement for parents and students in different ways.
Product pages with 360-degree views show in-depth product views and highlight specific features and functionality. This will reassure parents they're getting a satisfactory product.
These same features provide students with an interactive experience that is more likely to grab attention. With added functions like augmented reality, shoppers even have the ability to virtually try on products and share images with screenshots or social media.
WooCommerce 360 product view tools give shoppers all the perks of shopping in a physical store. In the online world of back-to-school shopping, interactive 3D models add customization options and complete visibility, putting you a step ahead of the competition.
If you use another eCommerce platform, Threekit has additional options for the most popular online stores. We also integrate with Magento, Shopify, BigCommerce, and many other online sales platforms through our plug-ins, integrations, and API options.
Ready to get started? Get in touch with the platform experts at Threekit to learn how to provide your customers with a better visual experience.