How a Visual Configurator Makes You Stand Out to Procurement Teams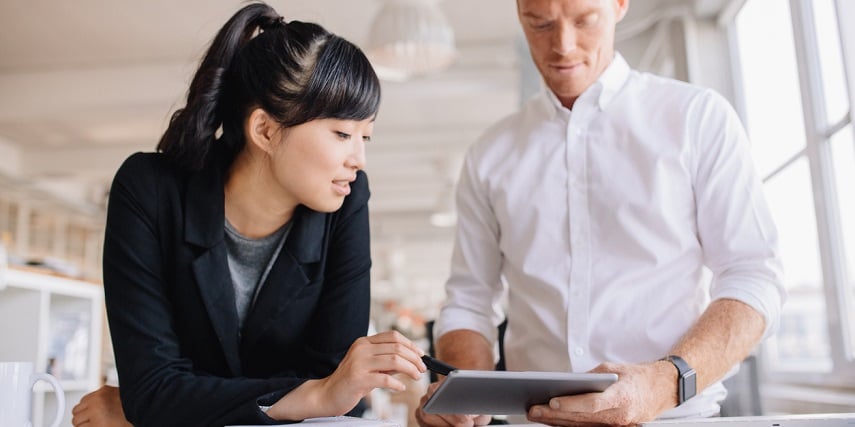 If you're a B2B eCommerce retailer, then it can be difficult to know if you're providing your potential customers with the best buying experience. Procurement teams within any business need to find product lines that will meet the company's needs. By integrating a visual configurator into your product pages, you can help procurement teams configure new products with materials that meet company specifications.
When you can eliminate the manual tasks related to sourcing materials, negotiation and meeting compliance regulations, you'd provide procurement teams with a better customer experience. A customization process streamlines the sales process and allows procurement teams to make better choices without wasting time with back-and-forth discussions with sales teams.
How a Visual Configurator Works
Visual configurators provide a wealth of benefits for B2C consumers, B2B consumers and the retailers who serve them. A visual configurator is a tool that works within your Salesforce, Shopify, WooCommerce, Magento or other eCommerce store to provide your customers with choices to create custom products.
A combination of advanced product visualization features and configure, price, quote (CPQ) software provided by a visual configurator eliminates many of the manual tasks that procurement teams face when buying complex products.
With the ability to choose specific materials and see the changes of add-ons in real time, procurement teams can meet complex business rules and offer price quotes to key decision-makers without slowing down the sales cycle.
Want to see how a visual configurator can grab the attention of procurement teams and increase your conversion rates on customizable products? Learn more about our product configurator.
5 Ways a Visual Configurator Can Make You Stand Out to Procurement Teams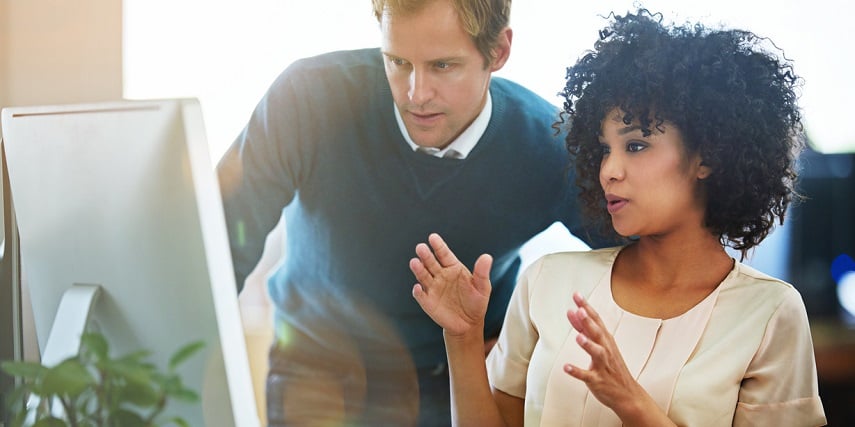 Online sales are growing for B2B retailers. In fact, Gartner predicts that 80% of B2B sales and interactions will occur in digital channels by 2025. A visual configurator can help you attract these buyers with specialized features.
Key members of a procurement team must be able to source the best supplies at reasonable prices. Often, they may need to present multiple product options for consideration.
These sourcing tasks can quickly become tedious and time-consuming. A visual configurator offers a variety of features that automate the process.
Consider these five ways adding a visual configurator in your online store makes shopping easier for procurement teams.
1. Shoppers can test a variety of materials
90% of what we process is visual. A visual configurator capitalizes on this with 3D product visualization that allows shoppers to view every angle of a product to view custom changes and small details.
Shoppers have the ability to rotate, zoom in and even see new material choices in real time. As a result, they can decide which materials best suit their needs without slowing the process. They won't need to stop for a Q&A session with retailers or face uncertainty because of bad visuals.
With the ability to view 3D images of every potential option from your product catalog, procurement teams can make informed decisions without intervention from sales teams.
2. Real-time pricing updates eliminate manual negotiations
Procurement teams traditionally have to spend time working back and forth with vendors to agree on a reasonable price. Valuable time is lost on both sides. During the product configuration process, the product reflects changes in real time.
As 3D models update, the price also automatically updates to reflect the change. With this information, shoppers can determine the materials and configurations that best fit the required price range.
3. Conditional logic helps shoppers meet compliance requirements
When shoppers use specific requirements to define the range of materials used for configurable products, only acceptable material choices will be clickable. This can be a game-changer for shoppers who need to meet compliance requirements.
When your customers can input certain specifications into your visual configurator and rely on automation to provide a product with acceptable materials, they eliminate manual tasks. Then shoppers avoid the risk of potential mistakes while speeding up the buying process.
Overall, they're more likely to make a confident purchase.
4. Sharable 3D images improve communication across departments
Visual configuration allows shoppers to create 3D visuals of products that don't exist yet. But instead of being burdened with the task of making a purchase that might not garner approval, procurement specialists can configure a product for approval before purchase.
With a visual configurator, a buyer can customize a product with specific materials and colors. Then they can share images and 3D models with other decision-makers before making a final choice.
If necessary, procurement teams can make additional changes before the final purchase. You can even add augmented reality to your configurator. This allows shoppers to use a mobile device to see the customized product in their space.
5. Stored data makes repeat purchases easy
Often, B2B shoppers must make similar or repeat purchases for different branches of an organization. They also need to seamlessly replace existing products. With a visual configurator, your product data is stored as individual models, materials and textures.
This virtual library allows you to create a product once, then access the information with ease to use it again and again. Instead of forcing procurement teams to repeat the entire configuration process, they can easily access the data to immediately recreate the same item as many times as necessary.
Procurement teams generally must complete several time-consuming tasks to evaluate products for quality materials and compliance requirements. But a visual configurator provides the perfect solution to eliminate excess work and purchase quality products faster.
It provides convenience, flexibility and customization that is always available and eliminates the potential for human error. As millennials dominate the B2B marketing scene, products are 2x more likely to be discovered online.
With functionality across all types of devices and platforms, a visual configurator can be used anywhere.
Ready to get started with a visual configurator that will transform the shopping experience for procurement teams and help make them loyal customers? Learn how to create a better visual experience to increase conversions by as much as 40%.
At the same time, you can reduce returns by as much as 50% with a visual configurator from Threekit. Contact us today to get started.