Why Your Brand Must Go All-In on eCommerce and How to Do It Right
For the past several years, it was clear that e-commerce was the inevitable destination for every brand that sells anything online. However, the events of the past few months have accelerated the pace of e-commerce adoption for businesses in every industry.
It doesn't matter if your business focuses on B2B products or if you sell directly to consumers; if your organization isn't all-in for e-commerce, you risk falling hopelessly behind.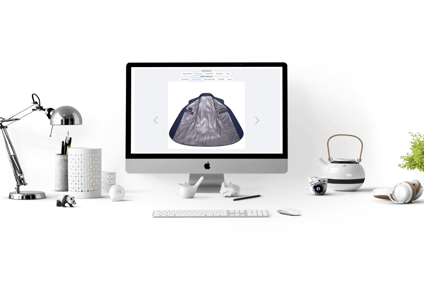 Speed and Quality of Your eCommerce Presence
The brands that were already well-prepared for e-commerce are now even further ahead of the competition. According to Kantar and Profitero, only 17% of organizations believe they are leading competitors in e-commerce.
71% of the businesses surveyed feel they are trying to catch up or keep pace. The next few months may be the last chance these businesses have to establish their long-term viability.
However, while speed is critical, you also need to establish your e-commerce platform the right way. The competition is too fierce, and buyers are too sophisticated for you to simply slap a website together to sell your goods. What is the best way to build a successful e-commerce platform?
3 Keys for Brands Looking to Build a Successful eCommerce Platform
If you are one of the businesses still trying to build a successful e-commerce platform, there is some good news. You can learn from the mistakes and successes of the early adopters. There is now a vibrant ecosystem of businesses ready to support your rapid advance into e-commerce.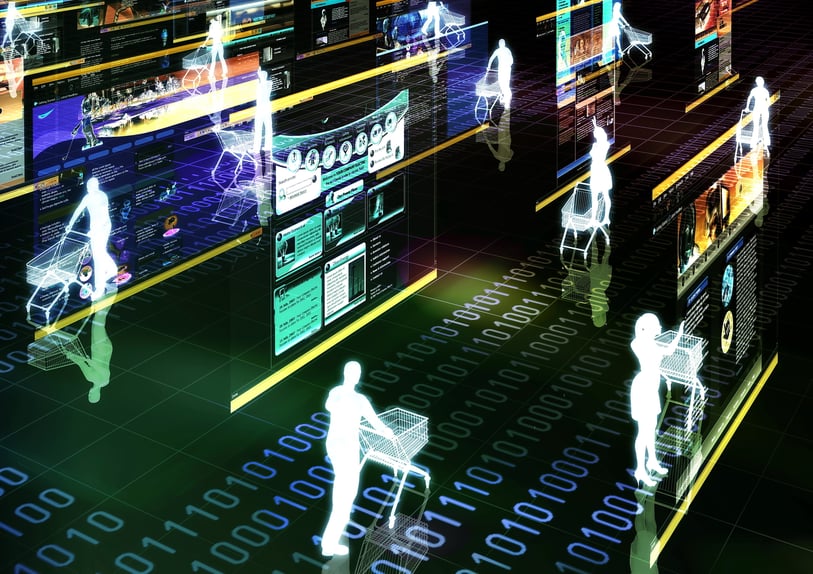 You can also build on the goodwill your brand has already generated to help power your move into e-commerce. You are enhancing the customer experience.
The three most critical principles for building a successful e-commerce presence are:
An online store needs to mimic in-store experience
A website with a simple, clean interface
Strong product visuals and 3D configuration
All three of these keys are centered around the customer experience. When building an e-commerce platform, you can only succeed if the customer can easily find products, explore different options, and purchase products.
Talk to Us about Improving Your eComm Presence
Robust eCommerce Experience that Mimics In-Store Experience
It doesn't matter if you're selling shoes or flooring, your customers want to see what they're buying before they pull out their credit card.
You need to create an online customer experience that mimics the in-store experience. This means you need to greet customers. Customers need a simple way to find what they are looking for. Customers also need a way to ask all of their questions.
Most importantly, your customers need to be able to see the products. If someone has to guess what your products look like, they will leave your website and shop a competitor.
What does this mean for the look of your website? It means you need robust visuals that load quickly.
In-store customers are not met with walls of text. They see aisles stocked with things they may want to buy. They can pick up items and view them from a variety of angles.
You need to find a way to replicate that experience online.
Simple, Clean Interface
One mistake many businesses make with e-commerce is making their website too complicated. The online stores that have the highest conversion rates have a simple, clean interface.
You want to give your customers options without overwhelming them. When buyers are faced with too many options or are visually overwhelmed, the only choice they make is to leave your online store.
Within three seconds of arriving on your website, customers need to figure out how to find what they are looking for. If it takes longer than that for a customer to click on something or get engaged with your sales copy, you have lost them.
Your website's interface should be intuitive. That means you cannot test it on employees that already know your product line. Your website design should create an engaging customer experience that gently leads your customers from browsing to the purchasing process.
The third key to building a successful e-commerce platform is to have the right kind of product visuals.
Simple pictures of your products were a great e-commerce strategy ten years ago. Today's buyers expect more. They want to see products from every angle. They want to feel like they are in the room with the product.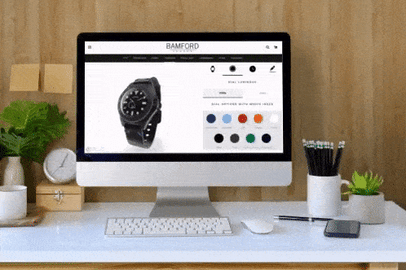 The most successful e-commerce businesses are using 3D configuration to fully showcase their products. Would you ever buy a car that you couldn't see from behind? Your customers feel the same about the products you're selling.
3D configuration allows customers to easily rotate and spin products on the page, without having to reload images or wait for a video to load.
When it comes to e-commerce, your product visuals will be the difference between a sale and a lost customer.
3D Configuration Drives Consumer Confidence and Purchases
For some companies, the world of e-commerce and 3D configuration feels scary and alien. However, selling online is not that different from selling in person. The most successful salespeople build trust with the customer.
People only buy from businesses they trust. 3D configuration helps you build trust. It builds consumer confidence. The more people can manipulate a product online, the more confident they will be that they have found precisely what they want. Increased consumer confidence always translates into increased sales.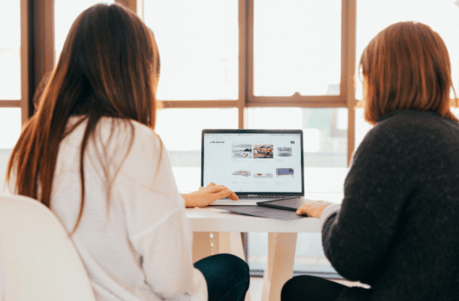 We don't know if things will ever get back to "normal". We do know that businesses are transitioning to e-commerce.
Your organization now faces a choice. Are you going to be left behind forever, or are you going to go all-in on e-commerce? E-commerce is the only way your business will survive over the long-term.
However, you want to do more than survive. You want to thrive. Building a thriving e-commerce platform will require you to embrace the latest technologies to improve online product visuals. You need to use augmented reality and 3D configuration with a simple, clean design to simulate the in-store customer experience.
The future of your business is in your hands.