How a Shoe Configurator Helps Shoppers Match Shoes to Existing Outfits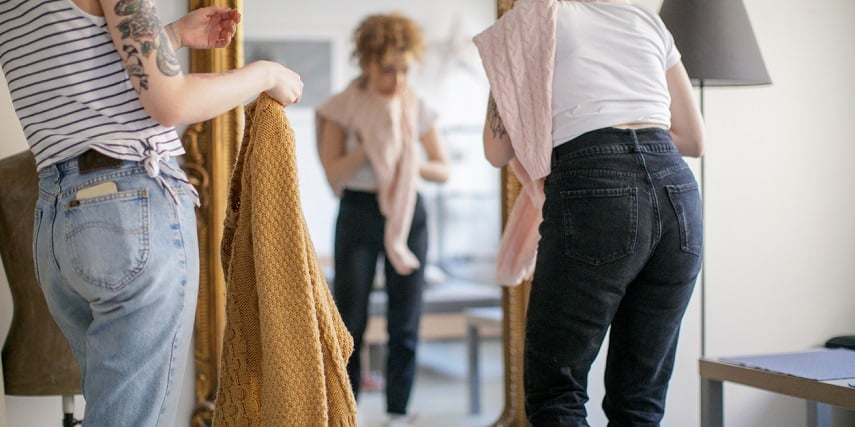 A high-quality shoe configurator does more than help customers find the perfect shoe. It can also help them pair shoes with existing outfits that they own.
Businesses might want customers to purchase apparel from them instead of buying only their shoes. But there are many benefits of making it easy to pair shoes with the clothing already in your shoppers' wardrobes. With the right strategy and a dependable product configurator, you can boost sales and keep customers returning to you for clothing and shoes.
Here are just some of the ways a shoe configurator can assist with pairing outfits and shoes. We'll also discuss why this is great for business.
Show Custom Shoes From Every Angle for a Complete Picture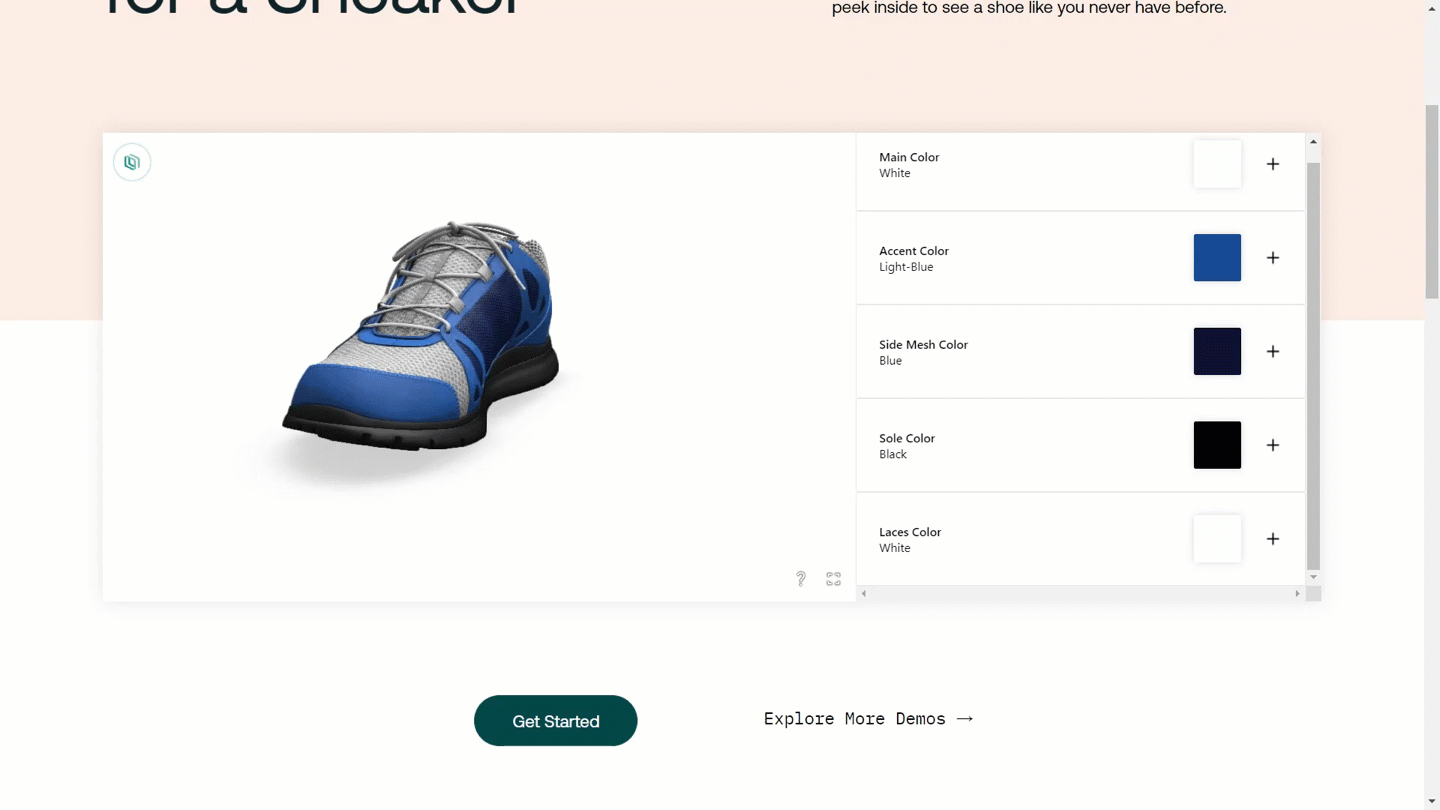 By offering your customers a shoe design tool featuring 3D product images with 360-degree views, they can get a better sense of how your product will look. This is particularly helpful when offering custom shoes with different materials, color options, and styles like high top and low top options.
A shoe configurator provides a 3D view and a photorealistic model of the shoe. With this tool, customers can rotate and zoom in on the product while standing by their wardrobe. This helps them better determine how shoes might look with their other clothing at home.
People who see 3D versions of products are 11 times more likely to purchase them than customers stuck with traditional images. If you want to boost shoe sales, a 3D shoe configurator can be the key to making customization easy for customers. That convenience will help lead them toward a sale.
If people see that your shoes go well with their wardrobe, this will inspire more confidence in their purchase. It will also help encourage more shoppers to complete the online checkout process.
In turn, you can also keep customers satisfied with their purchases. After all, shoppers know exactly what they're getting. You can worry less about customers being dissatisfied and returning their purchases.
To learn about the many benefits of using Threekit's shoe configurator to boost customer engagement and sales, click here.
Enable Customers to See the Product in Real Life
Allowing customers to customize their own shoes within a 3D shoe configurator can help them make shoes compatible with an existing outfit. But you can make this even easier for customers through the use of augmented reality (AR).
Through AR, customers can "wear" virtual shoes before buying them.
Using AR shoe fitting apps, customers can try on their favorite Adidas, Nike Air, or other brands of running shoes and more without the need to literally set foot in a store. At the same time, they could wear different pants, leggings, or other apparel to see how their shoes would work with their favorite outfits right at home.
This can further convince them that their shoe designs are worth the purchase. Recent surveys show that 40% of people are willing to spend more if they can experience products through AR first. Custom shoes are no exception.
Pair Shoes With Other Similar Matching Products in the Configurator
Giving customers the ability to effectively pair shoes with their existing outfits can help drive shoe sales. That's a great first step. But you can also use your configurators to drive sales for other products that match their tastes.
If you offer far more than shoes, consider grouping multiple products together in your shoe configurator. You can turn shoe shopping into a fun fashion experience.
For example, you could include 3D models of other matching apparel based on what works with a particular shoe design. This would show people what else they could get to enhance their current wardrobe.
If customers like the matching products enough, this could greatly enhance your average cart value as people beef up their shopping carts.
Recommend Similar Products Based on Previous Orders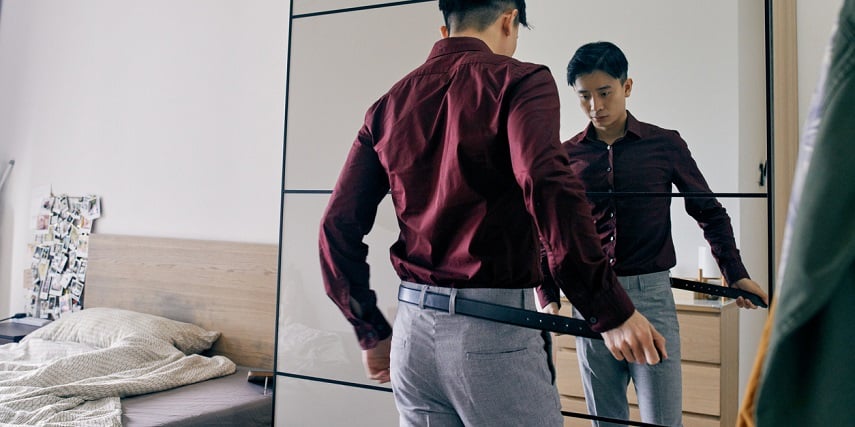 Once people purchase shoes from your business, you can keep them coming back to change up or completely revamp their outfits with additional product recommendations.
With the help of a shoe configurator, you can see exactly what certain customers want based on their order history. With this personal data collected from each customer, you can personalize marketing efforts to speak more directly to them based on their individual tastes.
This is crucial — 72% of shoppers expect vendors to personalize buying experiences to their specific needs.
For example, you could reach out to previous customers through email marketing campaigns. Promote shoe designs or other apparel that meshes with their style.
If they liked the craftsmanship of your shoes and the overall experience of shopping with you, they'll be much more likely to come back to you for future purchases.
By attracting repeat business through marketing outside of your shoe configurator, you can maximize customer lifetime value. Along the way, you'll quickly become people's favorite place to shop online.
Drive Shoe Sales and More With a Shoe Configurator Behind Your Business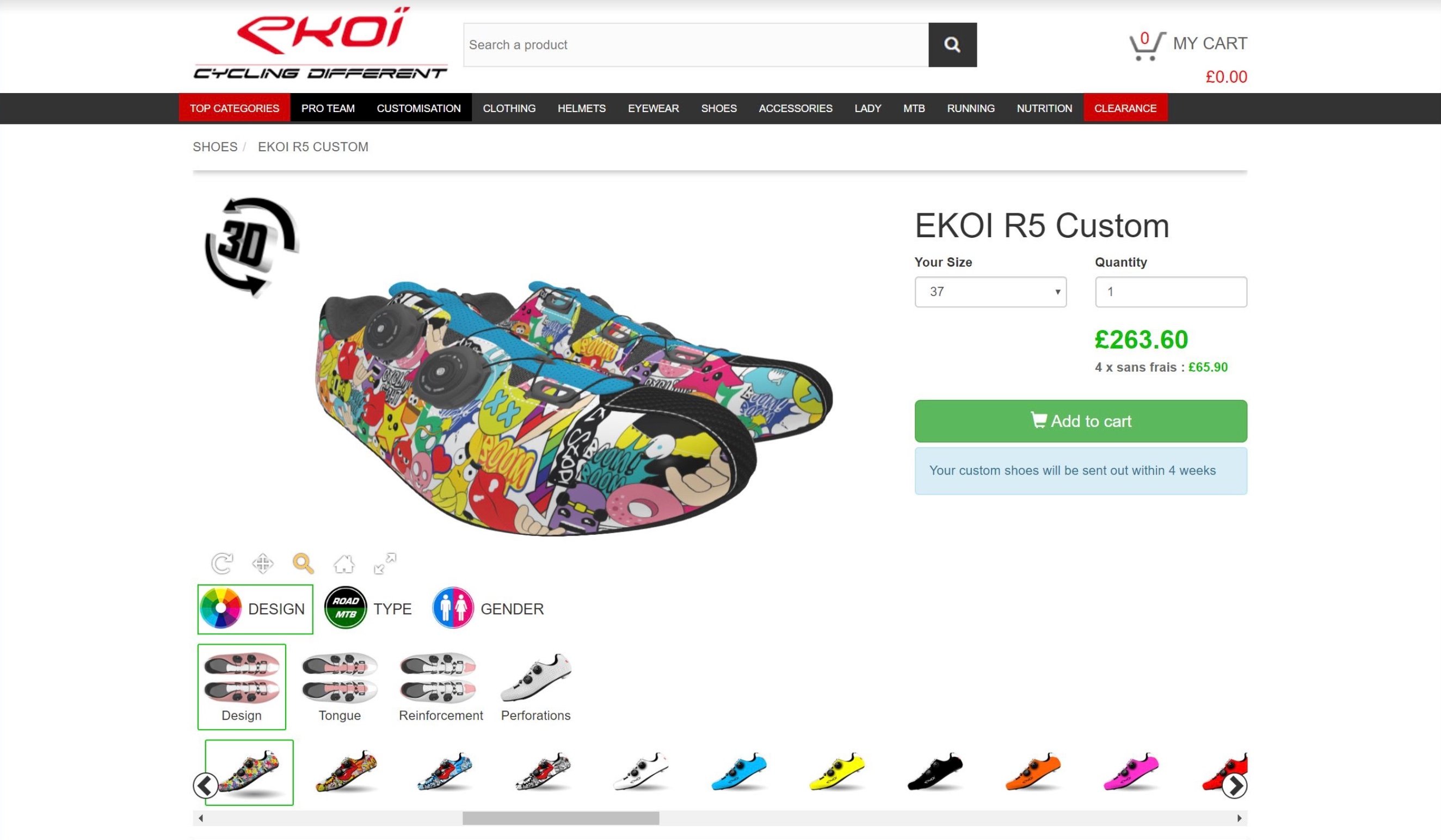 If shoe and clothing retailers offer their customers a custom shoe configurator with the right capabilities, shoppers will be able to match shoes to the outfits they already enjoy more effectively. Along with leading to increased shoe sales, this could also encourage people to explore other products that you offer.
Customers may return for other shoe designs that work with existing outfits. Alternatively, you can use data collected from configurators to promote other clothing based on their interests and pricing preferences.
In the process, you can:
Significantly increase customer engagement and overall trust

Drive more sales

Turn into your audience's number-one resource for shoes and more
If you want to get the most from your shoe configurator — with high-quality 3D product models, AR capabilities, and more — consider integrating Threekit's innovative solution with your site. Using our platform, you can benefit from virtual photography that captures and digitizes your entire catalog, along with an easy-to-use 3D product configurator and AR integration capabilities.
If you would like to find out more about our shoe configurator software and what it can do for your business, get in touch with us today.