How SAP Product Configuration Helps Buyers Keep New Year's Resolutions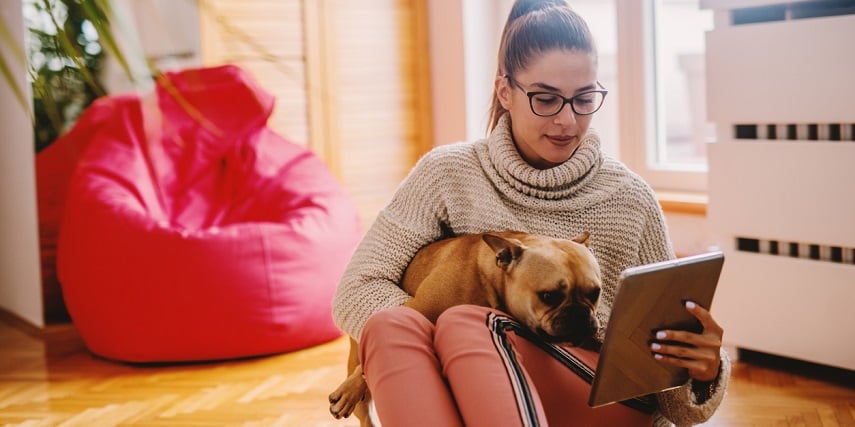 Making a New Year's resolution is easy — but what about keeping it? That's a little more complicated (but we think SAP product configuration can simplify it).
Sticking to our long-term goals can be challenging, even for those who love setting their 'New Year, new me' plans. One way eCommerce retailers can be everyone's personal help portal is by empowering motivation through SAP product configuration.
When we create our own complex products, we feel a sense of ownership over our goals. Customization can be the difference between a home gym becoming a coat rack and brand new workout equipment becoming a lifestyle.
Online stores have the unique opportunity to bring positivity and productivity back into online shopping. No more mindless scrolling!
Configure your goals with personalized 3D product models delivered by SAP product configuration. Learn more about how SAP product configuration motivates buyers to keep their New Year's resolutions.
Identity and Functionality With SAP Product Configuration
There are two main priorities for shoppers when it comes to customization: identity and functionality. Customizing complex products with SAP product configuration puts the consumer in control of both factors.
So what does this mean for motivating shoppers to start and stick to their New Year's resolutions? In short, configurable products create a sense of ownership, which holds us accountable to our goals.
Identity
We know that, as humans, we have a strong desire for uniqueness. This is evident by such successful campaigns as "Share a Coke with a Friend," which leveraged the power of originality alongside mass customization replication for a simple pricing model.
Designing our own special product creations via a simple SAP product configuration add-on gets consumers excited to begin their journey. But that's not the only benefit of configurable products.
It may be surprising to learn that striving for originality is closely linked to being driven by a desire to accomplish goals. A Cornell University study on the psychology behind product customization found that:
"The desire for unique consumer products is a goal-oriented state whose strength, or intensity, varies across individuals."
Customizing a product that's uniquely ours makes us feel a sense of ownership over that product and, by extension, our goals.
SAP product configuration delivers the ability to checkout with a one-of-a-kind item to start anyone's New Year's journey off right.
Whether that's a personalized water bottle to take to the gym or a desk designed with the right features for pursuing professional goals (like ergonomic keyboard placement, storage, rounded front edges and ideal height), customization brings each resolution to life.
Ownership fosters a great sense of commitment. User preferences and characteristic values are also stored for reorders via the SAP CRM linked to a store's back end and the SAP Commerce Cloud, which collects master data for easy checkout.
Functionality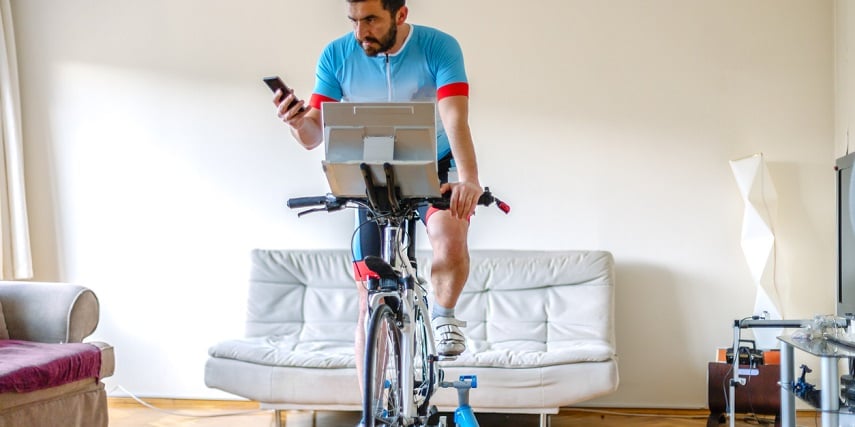 Personalizing products may be the most fun part of preparing to crush our New Year's resolutions, but functionality is what drives us to success. Every consumer tackles their goals differently.
SAP product configuration supports the broad diversity of shoppers and their unique goals. More and more shoppers want products that fit their exact needs.
For example, when it comes to setting health and wellness goals, old fad diets are no longer the go-to option for fitness resolutions.
Consumers are looking for tangible lifestyle changes, not a quick fix. When discussing the role custom product options play in health and wellness, one article succinctly states that:
"When it comes to nutrition, everyone's body needs different things. As consumers seek out the most relevant diet for their bodies, 'fad diets' are becoming less attractive with personalised diets promising better results."
SAP product configuration features unique variant configuration capabilities for manufacturing complex products. Rather than offering a limited array of new product variants, variant configuration allows consumers to modify existing products down to the smallest detail.
This guarantees satisfaction at checkout with products that work exactly as promised. Each shopper's perfectly original item is powered by asynchronous order management for a seamless buying experience.
You can even include SAP CPQ (configure, price, quote) capabilities so shoppers see the new price after each change.
Automatically generated custom pricing saves buyers a trip to the help portal. When the buying experience starts out right, our goals feel just as easy and attainable.
With that in mind, there are no excuses — everyone can crush New Year's goals! SAP product configuration, with a robust configuration engine and smooth runtime, ensures every product purchased can support each unique customer's goals.
Click here to learn more about our SAP product configuration solution.
Create Tangible Goals With SAP Integration for 3D Product Models
Humans are visual creatures. When we can see our goals, it's much easier to stick to our plans.
SAP product configuration generates crisp 3D product models with full 360-degree rotational views and lightning-fast runtime. This allows shoppers to see what a product would look like in their own space.
In fact, customers can even place 3D images into their own environment when customizing. They can also select characteristic values (such as scale, color, material and more) and design the following features of a personalized item in exact detail.
A few of the most popular features of SAP product configuration include:
Inclusive sizing for clothing and shoes
The ability to place furniture and household items within their own space for sizing and design satisfaction
Full product master control over the small details such as monogramming items, choosing a color palette and selecting reliable materials that will last for the lifetime of the project
When our goals are visualized, we feel a sense of dedication to seeing them through. This commitment is the key to success.
Supplement your SAP back-end with an amazing product configurator, complete with a knowledge base of popular features custom quote capabilities.
One resolution will be easy this new year: online shoppers will be spending more time designing their own products.
According to a study by Bain & Co. conducted on more than 1,000 online shoppers, over 25-30% of the shoppers are interested in online customization options. The financial effect means that if 25% of online sales were customized, that would equate to a market of $2 billion per year.
Customers are ready to own their New Year's resolutions, and eCommerce vendors can help their buyers stay motivated.
Learn more about how SAP product configuration can help your business crush revenue goals while empowering shoppers in their resolution journey.