How a Drone Configurator Creates User-Friendly Shopping Experiences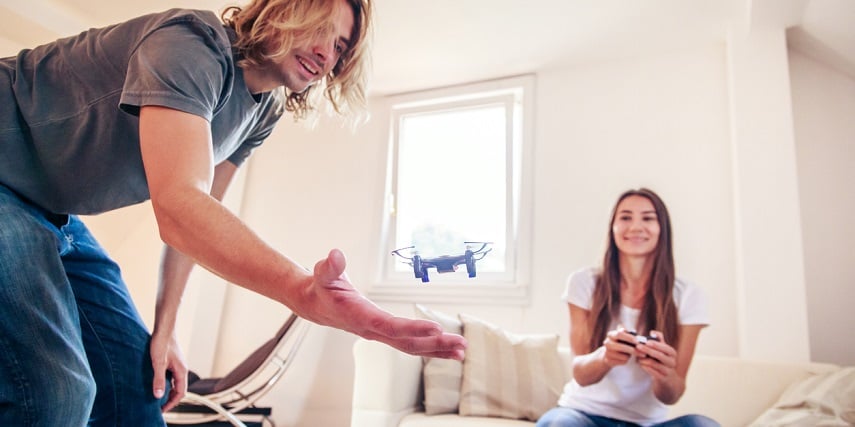 Want to provide customers with the perfect drone shopping experience? With the help of a comprehensive and easy-to-use drone configurator, customers can enjoy a user-friendly design and customization process that helps them find the perfect drone for them. However, with so many different drone configurator options, it's important to know what to offer your customers to implement the right solution.
It's important to streamline the drone buying experience, particularly for people for whom drones are entirely new products. To make it easy for customers to configure their custom drones, there are certain features to look for as you look to develop the perfect buying experience.
Here are some of the ways to create a user-friendly shopping experience using a capable drone configurator solution.
Detailed 3D Visualizations Show What Goes Where
Many product configurators and product pages rely on 2D images to show customers how drones and other complex products work. The problem is that these visuals can be very limiting. They fail to effectively show how different parts and specifications affect drone designs.
Shoppers who are new to drone technology want to be able to explore their designs up close and personal. 3D visuals and 360-degree views can help achieve this.
Through in-depth, high-quality 3D models of drones in a drone configurator, customers can explore the different parts as they make their selections. This gives them clearer context for each part's contribution to the entire configuration.
Compare this to traditional product catalog pages. They just provide a few different angles of basic drone designs and a long list of specifications that new customers may not understand.
The effects of 3D visualization on buyer behavior are also significant. Consider that businesses see as much as a 40% increase in conversions through interactive 3D.
Not only can you boost sales, but you can also increase customer satisfaction. 3D visuals and 360-degree product views reduce returns by up to 35%.
If customers can see how a drone would appear while configuring and choosing various options, they'll be more confident in their purchases, leading them to complete the checkout process more efficiently.
To learn more about Threekit's drone configurator and the possibilities it offers regarding 3D visualization and more, click here.
Customers Can Match Parts to Specifications
Customers want to be able to find the right part based on the specifications they choose. Traditionally, customers would have to look for complementary ESCs, OSD hardware, FPV cameras, open-source flight controller firmware, and other components based on their inputs.
But an all-in-one drone configurator solution would be able to match parts automatically. If a part is out of stock, the configurator can also hide it. It can also select the next best part to avoid any inconvenience.
This can simplify the drone design process considerably. Customers avoid the headache of sifting through parts catalogs. As a result, people are less likely to abandon the buying process. This is a real risk for customers new to drone shopping who don't want to experience any hassles.
Configurators Can Recommend Designs for Different Environments
In addition to matching specific parts, a good drone configurator will be able to match designs based on the intended piloting environment. For example, customers can specify whether a drone will fly over open water, suburban, urban, or more rural or forested environments.
The configurator can then recommend a particular design. Then customers can modify individual parts based on unique specifications and preferences.
Regardless of where the customer is located or will fly their UAV, they'll be able to find the most compatible model through the convenience of a reliable configurator.
Work With Simulators to Paint a Clearer Picture of Performance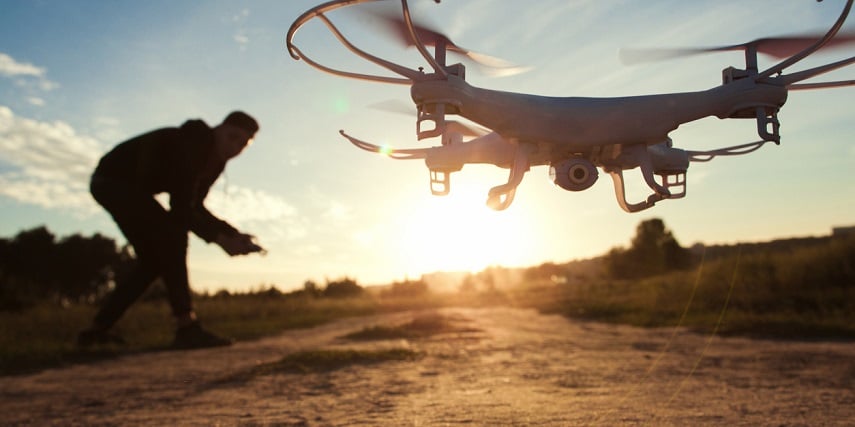 Customers also want to be able to see how their drone design would perform once created. Matching parts to specifications and drones to certain environments can help ease the selection process.
But seeing how they would affect drone behavior can give them an even better feel for the product. Today's drone configurator solutions can create specs and design files that flight simulators can read and interpret.
In a drone simulator, shoppers can see different stats in real time, such as flight times and thrust-to-weight ratios. Additionally, they could see stats such as performance at hover via voltage, power, and efficiency. This takes all of the guesswork out of how a drone would fly with certain parts.
Also, by integrating augmented reality (AR) technology into the drone configuration experience, shoppers can see their models in real time and space.
Based on 3D models used in a 3D product configurator, customers can use their Androids and other mobile devices to view a virtual representation of their drone design in the real world. They can then see how it would look as they hold and move around it, without the need to wait for the actual product to show up in a box.
The weight, dimensions, and (ultimately) performance could also change according to the type of drone created, such as microdrones and multirotor quadcopters.
Being able to "hold" the drone can help shoppers confirm that a design is up to par. This, in turn, can reduce dissatisfaction and subsequent returns.
Make Buying Drones Easier Than Ever With the Right Drone Configurator
By introducing customers to your products through an innovative drone configurator, you'll make the buying process far easier for them. The perfect solution can be the key to driving both engagement and sales.
Threekit's drone configurator solution can give you everything you need to optimize the online drone buying experience. Through virtual photography that accurately captures every drone design and part, we can construct detailed 3D models. Customers can explore these models in a fully equipped 3D product configurator. We also allow for AR integration that can bring 3D product visualizations to life.
Shoppers can design, redesign, and explore different models in real time. The more they interact with your products, the more they'll remember your brand and trust your store.
We also allow for AR integration that can bring 3D product visualizations to life.
If you would like more information about Threekit's drone configurator and to see how it can revamp your business's online experience, get in touch with us today.