How a 3D Customizer Helps Construction Clients Handle Supply Shortages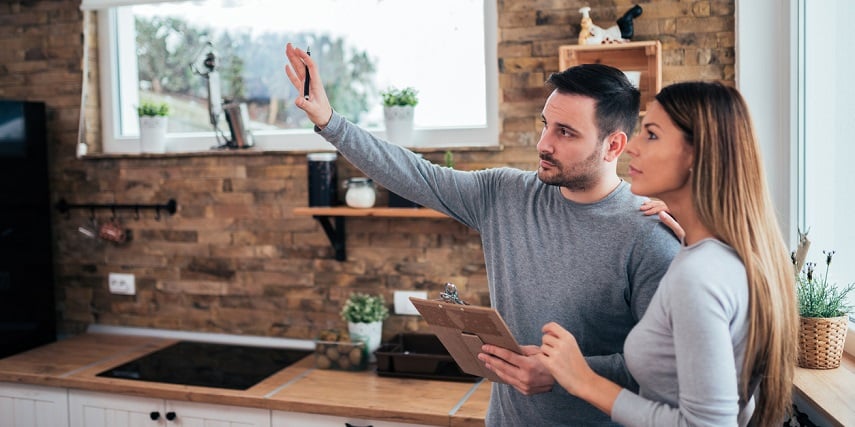 With supply chain issues touching just about every aspect of the market, it's a particularly tough time for construction companies. Businesses that serve these construction companies can help make these problems easier to navigate by using a 3D customizer as a tool on their eCommerce website.
The increased demand for houses and other buildings has led to a material shortage that creates many challenges for the construction industry. For companies offering materials online, this is a communication issue they need to navigate.
3 Ways to Help Your Construction Clients Make Purchases During Material Shortages
The problem is this: how do companies offering construction materials online effectively communicate to their customers that a specific type of material isn't available? You can do so while minimizing frustration and strengthening your business relationship.
Here are three ways you can help your construction company customers manage material shortages with the aid of a 3D customizer.
1. Make actionable recommendations on material options
When it comes to product customization, one of the most powerful tools at your disposal is a 3D customizer that enables construction companies to mix and match specific materials depending on their business needs.
One strength of customizer apps is the functionality to set what kind of materials you make available to your customers.
If you're aware of shortages, that means you can adapt your 3D configurator in real time. So you can point your customers toward materials that are available.
You can even add another section to your website highlighting the benefits of using alternative materials that are in greater supply at the moment.
Optimizing your 3D customizer to recommend available materials will leave construction companies appreciating their customer experience with you. It might be frustrating not to get access to the materials they're accustomed to. But that's out of your control.
With your product customizer, you can at least make the best of a tough situation by recommending solid options in the interim.
It's a classic "when life hands you lemons, make lemonade" approach. It's a great way to differentiate yourself from your competitors.
Imagine going to a site only to be told they are out of a certain kind of material with no solution offered.
The 3D customizer helps you work with construction companies to explore realistic workarounds.
Click here to learn more about our 3D customizer.
2. Gray out unavailable options
There are times when the supply shortage is going to be an inescapable roadblock, with no alternative fix in sight.
That's not just tough on your customers. It's also difficult for you, as they can associate the lack of a solution with your ability to help them.
Your 3D customizer can help your customers better understand shortages, however, by graying out any completely unavailable options. This makes the browsing experience smoother and less frustrating.
By setting your 3D product configurator to notify customers when a product isn't available, you're providing them with the information they need to operate. This is less ideal than actually giving them the material they need, but it at least gives them the chance to know why you can't.
You can include verbiage about a supply shortage. You can also present them with the ability to create 3D designs for when the supplies do become available again.
By still giving your customers the ability to customize their custom product, they can still visualize what they'll be receiving when the supply shortage ends. You can use technologies like augmented reality to create stunning recreations of the product they'll get to create.
Meanwhile, graying out unavailable materials allows them to not consider those at the moment, holding off until you can deliver them.
A 3D customizer is all about enabling clear, concise communication with your customers to help set realistic expectations.
3. Add estimated timeline details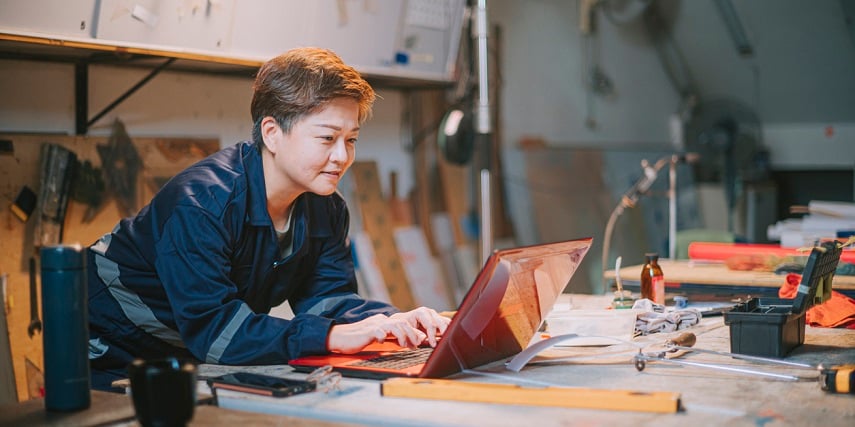 You may not have access to the materials that your customers are exploring through your product configurator. But that won't stop you from letting them know when they can access those materials.
If you're able to sketch a rough estimate as to when the materials will be available, include that information for your customers as part of their 3D customizer experience.
A bit of advice here: make sure your estimates are conservative. The last thing you want to do is throw out a date and then miss it.
Sometimes, this is unavoidable and beyond your control. But err on the side of giving too much time as opposed to not enough.
What this does is give your customer an expectation of when they can come back to order the material they want. It conditions them to return to your store.
Alternatively, you can allow customers to place orders now with a clear understanding of anticipated delivery dates.
The value of an excellent customer experience can outweigh material delays
Compare that with your competitors, who simply tell them a piece of material is unavailable. They'll leave and look somewhere else.
Your experience leaves them with the feeling of, "We can't solve your problem now. But we have a target date for when we can if you come back."
Meanwhile, your 3D rendering capabilities will enable them to build out what they want while getting a chance to look at it. This prepares them for when the material is actually available.
Having a 3D model isn't the same as having the actual product in hand, but it comes close. You can also present them with pricing options so they can have a good idea of what they'll spend.
It's all about managing expectations and being clear in your communication. Your 3D customizer helps you do that with your customers, promoting transparency and authenticity that they'll value in a business partner.
Help Customers Stay on Top of Material Shortages With Threekit
Of course, you may not currently have a 3D customizer, but you should. It's a versatile, flexible tool that construction companies will love to use.
It empowers them with the ability to mix materials tailored to their specific business needs (even if some of those materials aren't available at the moment).
Need help implementing a 3D customizer into your online store? Look no further than Threekit.
At Threekit, we're experts when it comes to setting up and getting the most out of a 3D customizer. No matter what kind of construction companies you serve, your online store will benefit from the use of one.
So what are you waiting for? Get started by reaching out to us today.