Boost Seat Cover and Floor Mat Sales With 3D Car Customization Online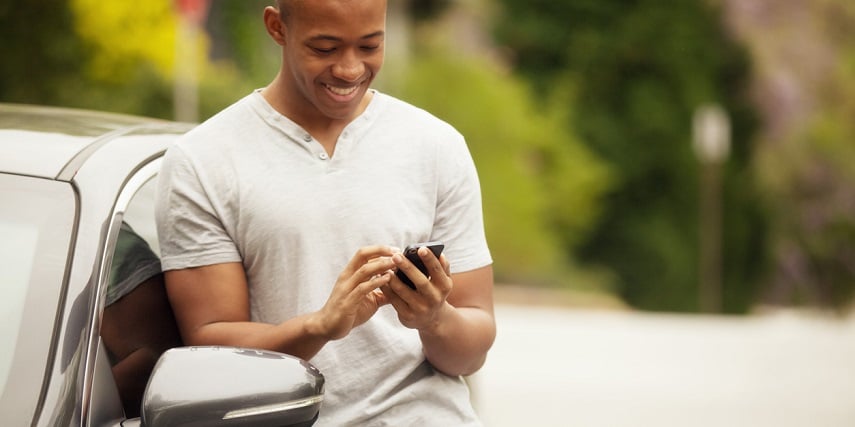 The average American spends 101 minutes per day driving. The advent of technology for 3D car customization online introduces a new era in all elements of product customization that should make time spent driving more fun.
As shoppers, people prefer having their toys customized. As a business, you can boost customer confidence in buying seat covers and floor liners customized by using 3D technology.
Offer high-quality, customizable accessories that are customized to suit your customers' vehicles and style preferences. This product customization gives your products a luxurious look and keeps your business current with the visualization and the augmented reality statistics we are seeing in 2021.
Breaking Automotive Design Norms
The newer generation of automotive owners, now known as the "maker generation," have access and exposure to technology for 3D car customization online. Consumers want unlimited options, easy customization, and specialized products that serve their specific niche.
Consumers in the automotive industry control the $9 trillion in that market space. In line with this need and demand within the sector, photorealistic 3D seat covers and computer-aided designs of floor liners are making headway in the automotive industry. Consumers are also demanding custom car body kits, personalized fitment options, spoilers, and anything else that could fit on their dream car.
People seek to individualize different components of their vehicles, so they want access to 3D car customization online.
Benefits of Offering 3D Customization for Your Floor Mats and Car Seat Cover Products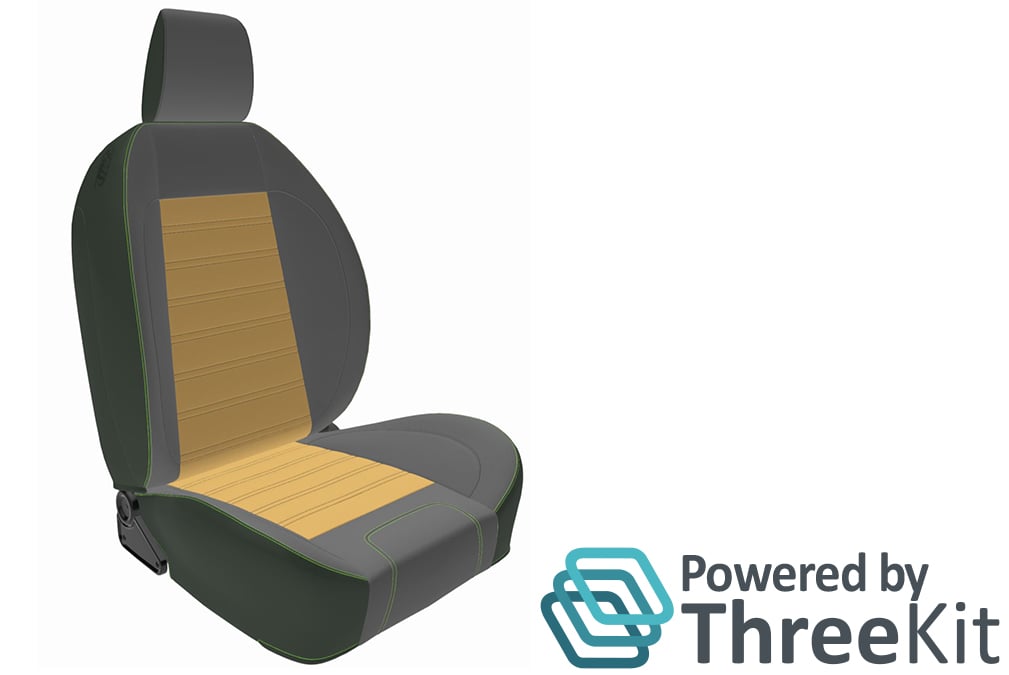 More companies are adopting 3D viewers and customization tools to create unique accessories and shopping experiences for car owners. Benefits of 3D product customization include:
Lower Costs
As a business, you want customization to be fast and cost-effective. So do your shoppers.
For starters, you want product development to be as precise without costly mistakes. To manage this, 3D car customization online makes rapid prototyping and saving these designs on a digital CAD database seamless.
In addition, product customization using our 3D technology minimizes the amount of labor needed to produce any models and prototypes. Each configuration has a CAD file so manufacturers receive precise specifications.
High Levels of Customization
3D car customization online for back seat covers and floor mats makes it possible to have multiple iterations of any of the products you sell. Intuitive software helps customers create and refine complex designs and geometries that you could have otherwise not offered.
You can offer customers a choice of different categories of materials, images, patterns, and textures to customize your product further. Whether you want to let shoppers customize sets of mats and covers you offer or individual pieces, our 3D configurators can make it happen.
Offering customization options will set you apart from the other competitors in this niche market.
Reduction in Lead Time
Traditionally, customizing back seat covers and floor mats increases supply chain complexities. But 3D car customization online is an alternative design opportunity. Using the technology, your customers can select exactly what colors, patterns, and sizes they want.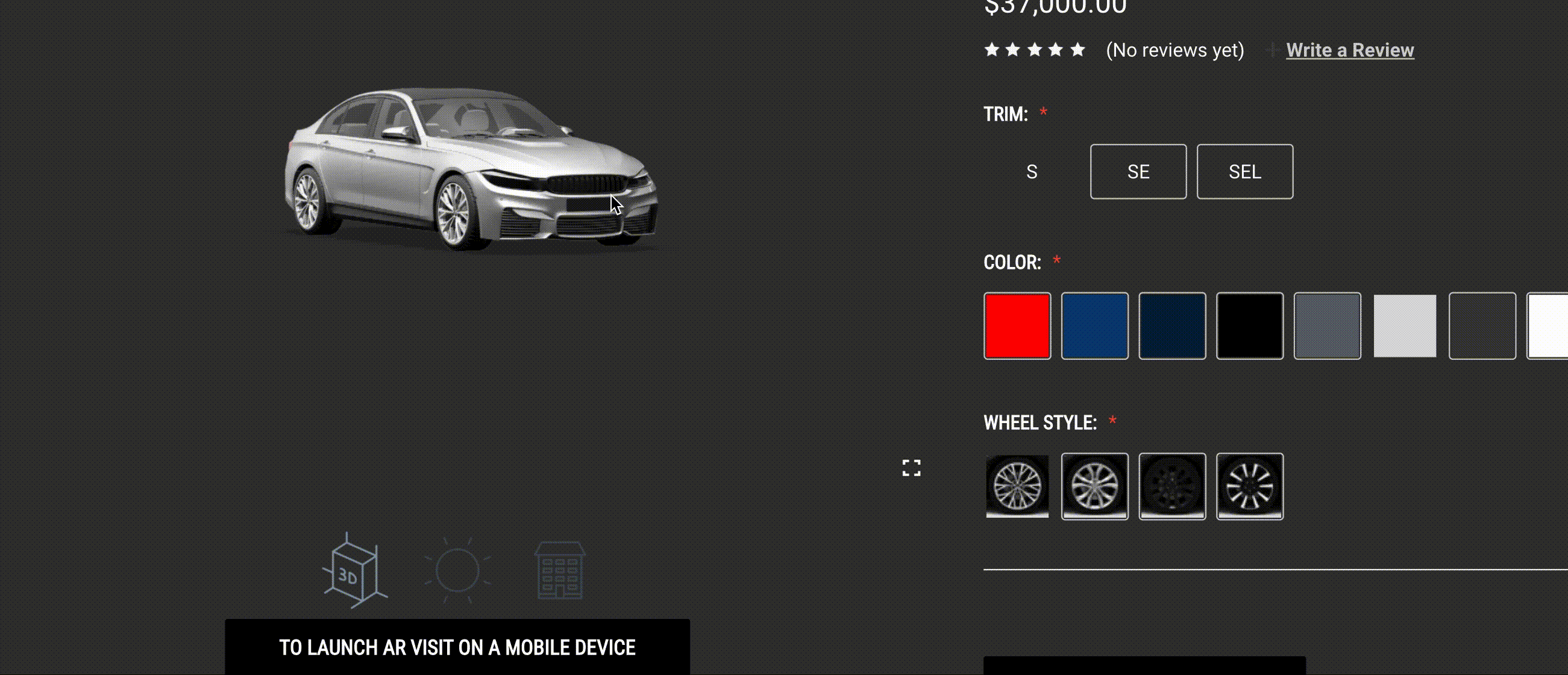 If your configurator is integrated with your CPQ engine, that information is immediately communicated to manufacturers or your fulfillment team. It's a seamless process that dramatically reduces lead time.
Saving Time for Customers
Developments in software for 3D car customization online have made it faster for shoppers to customize individual pieces for any car model. Customers can click through different options, see real-time pricing updates, and then make faster purchasing decisions.
Not only does this make the shopping experience better, but it also reduces uncertainty and speeds up the decision-making process.
Click here to learn more about our customization solutions for businesses in the automotive industry.
Gives Customers Control Over Customizable Features for Car Floor Mats and Seat Covers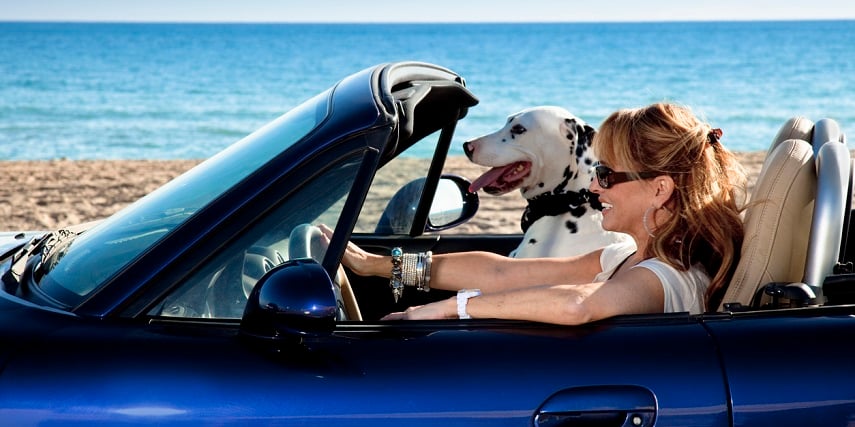 When shoppers are customizing floor mats and seat covers, make sure you offer these features:
Material Options
When looking to customize car seat covers, customers want a fit, stretchy fabric that acts as complete coverage for the upholstery. Floor mats need slide-resistant backing to ensure that they don't interfere with brakes, seats, or doors. It should also be scratch-resistant and easy to clean.
The right 3D configurator can convey all of these options to shoppers and let them examine different options just like they would in a store.
Protective Features
As part of your 3D customizable floor mats, you can give shoppers a wide array of add-ons and feature options.
For example, customers may want back seat covers with a water-resistant material that is easy to clean and dirt-resistant. Alternatively, they may be looking for mats that come with raised edges.
Tools for 3D car customization online let shoppers experiment with these different features. You can also add popups that explain the protective value of different features, which can increase your lead conversion.
Style and Design Options
Backseat covers and floor mats are meant to do more than protect and extend the life of your seat and floor. As part of customization, customers want the products to feature custom design elements.
In creating a new design, they want the piece to be unique yet sophisticated and in line with the type of the car. So offer color combinations, the ability to add images, and anything else your manufacturers can support.
Pricing Details
40% of customers are willing to pay more for customization. But they don't want to be surprised by suddenly high prices.
If your car seat covers and floor mats have base prices but some of the customization features cost extra, it's important to have a real-time price adjustment. Let customers know how the price changes between different features and options.
Not only do real-time pricing updates minimize unpleasant surprises, but it also gives shoppers more control of every element of the shopping and customizing process.
Outfit Your Website With Tools for 3D Car Customization Online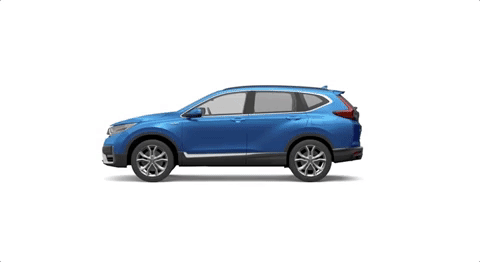 To find a 3D car configurator that offers you 3D tuning for your new car or new off-road investment, consult with the Threekit team. Our Virtual Photographer, 3D configurator, and AR technologies can integrate seamlessly onto your site so your customers can examine, customize, and experiment with your products.
With our tools, shoppers can customize your products on Android and iOS devices. They can dream up products for everything from a Tesla and potential sports cars to their trusty minivan.
Schedule a demo today to see how our tools for 3D car customization online can boost customer satisfaction and improve the online shopping experience you offer.