6 Benefits of Virtual Photography for Seasonal Clothing Stores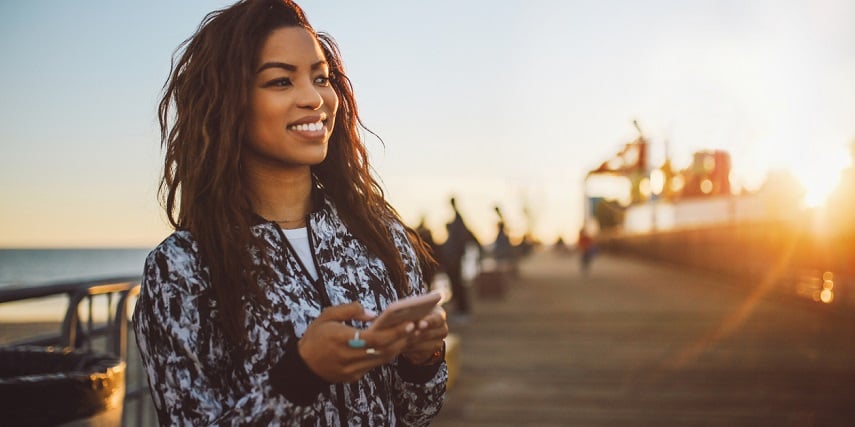 Virtual photography is one of the best tools for clothing stores and other retailers in general. But it's also invaluable for clothing stores with unique seasonal products and promotions. If your clothing store offers seasonal items and you want to get the most from your corresponding product images, virtual photography is an asset you need to incorporate.
Through the use of virtual photography in lieu of traditional photography, you can save time, money, and energy. Here are some of the specific benefits of virtual photography for your type of business.
1. Avoid the Need to Pay for Seasonal Photoshoots
With traditional photography, you would need to schedule and pay for a seasonal photoshoot any time you add new fabrics, colors, or patterns. This can be a hassle to set up even just once. But if you have seasonal product lines, it becomes a recurring cost.
It entails gathering your products and shipping them to a physical location for the shoot, which can be costly and time-consuming. Additionally, you would have to hire a professional photographer and make sure all the proper equipment is used, from lighting and backdrops to DSLR cameras. You also have to have every possible configuration of every seasonal product to get your product photos.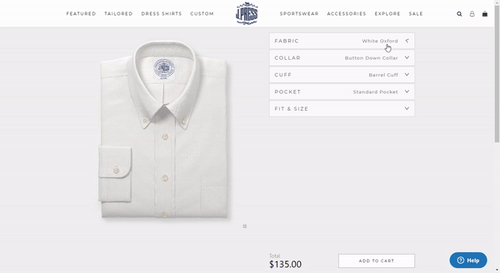 But with virtual photography, you can set up a virtual photoshoot that makes it easy to capture your seasonal products without these aspects. All you need is image files or material samples, along with powerful software, to create high-quality images of your products.
2. Quickly Reorganize Virtual Product Pages
If you have seasonal items, you're going to be updating your catalogs frequently. Another issue with traditional photography is the need to manually reorganize your product pages to highlight them.
With virtual photography, you can easily make any necessary changes to your virtual product pages, whether you want to highlight only a few items or a full line of seasonal products. You won't need to spend as much time reorganizing your online inventory with virtual product catalogs that allow for instant changes.
3. Create High-Quality 3D Visuals That Best Represent Your Clothing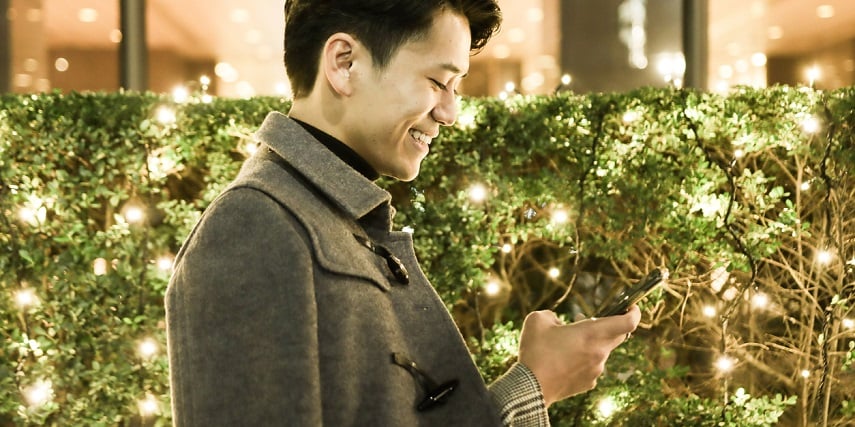 Traditional photography can enable you to capture high-resolution 2D product images. But you can take things a step further with virtual photography. All you need is a single image file for each product. Then you can develop photorealistic 3D visualizations that effectively showcase your products from every angle.
If you want to highlight a new lineup of seasonal products, you can make sure your items look their best with detailed 3D models that impress your customers. With today's 3D technology, it's even difficult to tell 3D renderings apart from professional photos of real-world objects.
Using these 3D models in an interactive configurator, customers can also view your products in different views and orientations, essentially bringing the in-store experience to your product pages. At the same time, you can easily use software to change backdrops in static images to highlight your clothing items — without the need for Photoshop skills.
Additionally, by incorporating technology such as augmented reality (AR), virtual reality (VR), and high-dynamic-range (HDR) rendering, you can offer customers a unique interactive experience that replicates that of your physical stores. For example, through AR, people would be able to view your items in their homes. Alternatively, you can give customers a virtual tour of a virtual store to browse different CGI items on shelves.
4. Show Multip

le Seasonal Products in One Configuration

Want to show which items match others in a collection?

You can easily combine multiple products into one configuration using virtual photography. It makes upselling a breeze and can drastically increase order sizes during seasonal promotions.

Customers can view entire outfits featuring seasonal items that go together. You can more easily sell footwear, scarves, hats, or other items that customers might like to purchase in a single order.

If you have a list of SKUs you want to promote together, customers will be able to see them all and be more likely to buy them at once. With traditional photography, this wouldn't be as simple.
5. Allow Customers to Easily "Design" Outfits With Real-Time Customizations

Another advantage of virtual photography is the ability for customers to customize outfits and clothing items. Using a 3D product configurator, you can offer customers the chance to customize different colors and materials or create custom outfits using multiple products.
If you offer any customizable features, virtual photography can produce visuals that represent the "new" product. If customers can add their own text, images, or other inputs, they can have free reign with a customizer.
6. Connect Your Images to Nearly Any eCommerce Platform
With the right virtual photography platform, you can import your product images and 3D visuals to most leading eCommerce platforms. If you have a Shopify, WooCommerce, Magento, or other online store, you can manage all of your images with ease and view engagement analytics to gauge performance.
Traditional photography would require you to manually upload your images into the platform. Using a compatible virtual photography tool, you'll have the ability to connect it directly to your ERP.
For more information about our virtual photography solution, click here.
Use Threekit's Virtual Photography Solution to Create Top-Quality Seasonal Product Images
If you're considering investing in virtual photography, it's important to locate the right solution for the job. For one of the best tools available to create high-quality product visuals and 3D models, turn to Threekit.
Using our Virtual Photographer platform, you can benefit from a reliable tool that can help save you time and energy while boosting ROI during seasonal promotions.
With the help of Threekit and our Virtual Photographer, you can produce photorealistic visuals without the pains of a photoshoot. In addition, customers will be able to create product visuals from any location and any device.
You can then showcase your seasonal collections or individual items to significantly increase sales. You can also reorganize your catalogs any time your new season starts.
Want to learn more about how to get started with Threekit's innovative virtual photography platform? Connect with us today, and we'll help you integrate the perfect solution for your seasonal clothing store.