6 Advantages of an On-Site Product Customizer vs. a Third-Party Tool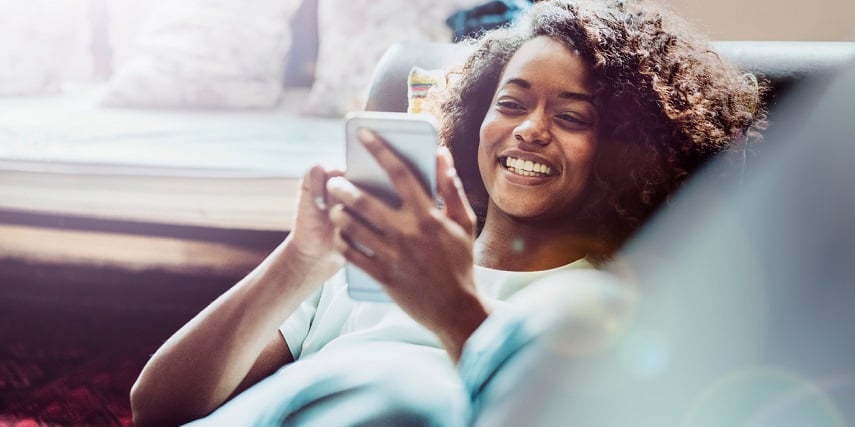 Having a product customizer can provide untold benefits to your business and your shoppers. But nobody wants to waste a lot of time and effort setting up new software.
For many eCommerce business owners, that's what they assume will happen if they get an on-site product customizer. They imagine spending a week straight getting it up and running, only to have to spend hours every week maintaining it, dealing with tech issues, and learning all manner of coding processes and jargon.
They really want the ability to offer their customers product customization options, but the idea of going through all that is simply unbearable to them.
They often decide to go with the option that sounds the easiest, getting a product customizer app or using a third-party site to do the heavy lifting for them. The problem is, they have no idea how many unbelievable advantages they're missing out on by not having their own on-site product customizer. Let's go over some of them, so you can see what you'd be missing if you made the same choice.
1. Create and Manage Your Conditional Logic
The great thing about having a product customizer on your own site is that you get to control it. Conditional logic is the set of rules the customizer's backend uses to define the options and limitations of your product configurator and customizer. These rules tell it what the shoppers can and can't do.
It's completely up to you what you want to allow and restrict. Whether you want to let customers configure every product however they want from scratch, or you only want to allow them to change the color of specific things, conditional logic can make it happen.
You can choose which T-shirts to add a text field to or allow file upload to add images like PNGs, JPGs, and clipart. With all the different product options in your hands, they can create their own product designs from the customizable products you provide.
2. Total Control and Ownership of Your Assets
The Threekit 3D asset management system stores all of your backgrounds, 3D models, materials, styles, textures, parts, and products to be used again and again without needing to recreate them. You can allow anyone on the team to access them for faster turnaround times.
You'll even get access to our materials library filled with common materials eCommerce owners might need to enhance product visualization without spending unnecessary time or money.
3. Improved Customer Convenience and Experience
Suppose your shoppers only have access to product customization options through a product customizer or product configurator on another site or through an app. In that case, they'll have to leave your site to use them.
To many consumers, that's just too much of a hassle. It doesn't matter if you get a great app that's advanced and user-friendly if they won't use it. Now that customer experience (CX) is the most important differentiating factor, online stores need to deliver.
Part of good CX is keeping customer effort scores down by not asking them to take additional steps. Part of the reason 3D product configuration can improve CX so quickly is that online product configurators make it easy to get what they want.
They can use simple dropdown menus, checkboxes, templates, and bulk actions without needing to run to your customer support team. However, the harder you make it, the less they'll be willing to use it.
4. Boost Traffic and Site Metrics
If you use a third-party site's product customizer, they'll get all the benefits from your customers. If you had an on-site customizer, going through different options, experimenting with choices, and just having fun would keep users on your page and increase dwell time. That signals to Google that visitors like your site, so it keeps sending more of them. If you have a third-party system, though, all the benefits are theirs.
5. Powerful and Extensive Integrations
The Threekit platform has plugins and integrations for everything. That way, while your shoppers are customizing their products, you can customize your platform to have the exact functionality you need. If we don't have a ready-made solution you need, you can simply create your own with our API. These are a few of our customers' favorite integrations.
Configure Price Quote (CPQ)
When you equip your product customizer with the Configure Price Quote integration, it uses accurate pricing data to automatically show updated price quotes for any product configuration or customization combination in real time. It turns every product page into the perfect place to customize a product, get a real-time product preview of the options chosen, and see the revised pricing alongside the new visuals! It also leads to more accurate quotes.
Enterprise Resource Planning (ERP)
Connecting your enterprise resource planning (ERP) software to your product customizer allows all your teams from every department to come together and work in unison on a single platform. Everyone has access to the same data, assets, information, and systems to make everything run much more smoothly. It saves a lot of time and helps everyone work more efficiently.
We have integrations for the platforms where you do business, as well. Click here to learn more about Threekit's Product Customizer or learn more about our integrations for WooCommerce, BigCommerce, Magento, and Shopify.
6. Supercharge Your Productivity With Workflow Automation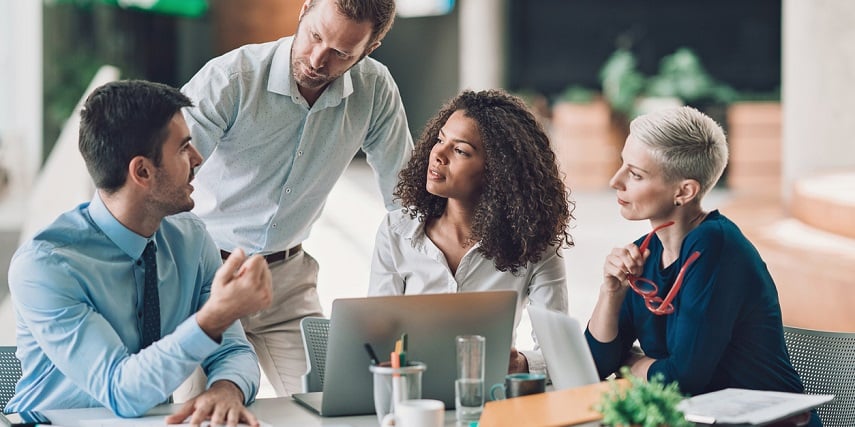 Our product customizer brings all of your systems and teams together so they can work better, faster, and more effectively. To do that, though, they need to be spending their time on the things that matter most that need their attention.
That's why we automate many of the tedious and redundant tasks that don't need a skilled professional to run them.
For example, when a consumer purchases a custom product from your Shopify store or online store on another platform, the post-sale process begins automatically. It creates accurate manufacturing outputs for the customized product using the customer's options. Just sit back and relax because the bill-of-materials (BOM), assembly instructions, and CAD files are all taken care of.
Why Choose Threekit as Your Product Designer Platform?
Here at Threekit, not only have we been in this business since way back in the days when this technology was only used for Hollywood produced films — back when blockbuster movies were actually available at your local Blockbuster — but we also know the industry, customers, and benefits inside and out.
As you can probably tell, we know all the ways to get the most out of a product customizer and can detail all the incredible benefits it brings. Who better to work with than the people who have been evolving with the technology for decades, constantly improving on it?
Get in touch to learn more about the amazing benefits that Threekit's product customization platform can provide to your business.