5 Ways SAP Product Configuration Upsells Winter Car Accessories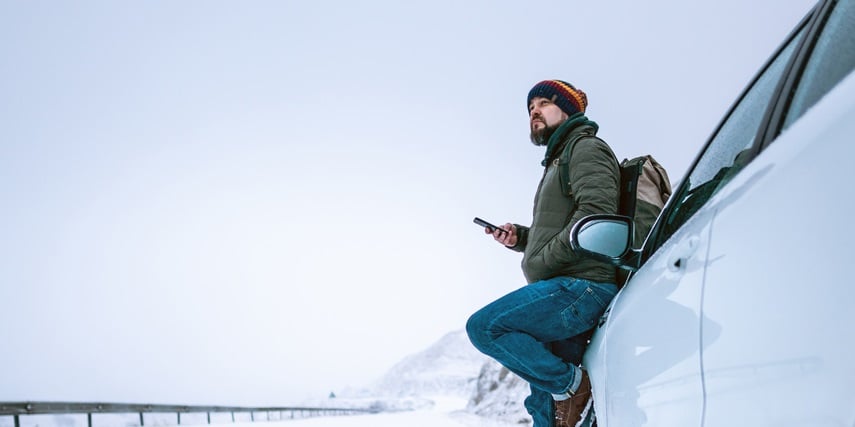 If you're an eCommerce retailer who sells car accessories, winter can be a profitable season. It can be even more fruitful if you use SAP product configuration.
SAP product configuration allows your customers to create their own configurable products on your website. As an add-on, it's an invaluable tool that provides easy variant configuration for a seemingly endless number of options for your custom products.
There are many car accessories that can help your customers during the winter months. SAP product configuration can give your customers even more options in terms of the type of accessories they can customize.
5 Strategies for Upselling Winter Car Accessories With SAP Product Configuration
Here are five ways product configuration can upsell your customers on car accessories during the winter months.
1. Showcase seasonal items
The first step in upselling is building awareness. That's why you'll want to highlight the seasonal items you have available next to your product configurator.
​Your product configurator is a powerful selling tool, but you'll want to be sure your customers know all of the items you're making available.
With SAP integration, you can show off the winter accessories your customers don't just want but need. You can display these items or add-ons as part of your product configuration process.
An ice scraper may seem like a luxury, and it can be — until subfreezing temperatures have left your customer's windshield covered by a thick patch of ice. Then it's an absolute necessity.
Go beyond offering products that your customers require to get through the winter months. You can take the next step forward for them by offering customizations your users can make to existing products to winterize them for extreme weather situations and emergencies.
Customizing a product is more than just a fun time for your customers. It can also help them prepare their car for its most challenging season.
With SAP product configuration, you can bring the great benefits of your products and accessories to your customer's attention easily.
2. Implement pop-ups providing winter weather tips
When it comes to driving during the winter, your customers will encounter hazardous conditions. They might be prepared for some emergencies. But other situations are less common, and some drivers require more education to build a better knowledge base.
Your SAP product configuration functionality can tap into this education piece.
You can set up your site so it features timely and informative pop-ups providing tips on winter weather. Alternatively, create pop-ups exploring scenarios when each product is most useful.
You can set reminders for your customers to remember to pack an emergency kit when driving in snowy or icy conditions. You could even establish a pop-up that teaches your customers how to install a snow tire.
These pop-ups could lead directly to relevant products. Then your SAP product configuration can then allow them to create and customize their own products.
Your configuration engine is more than just a way to customize products. It's also a tool to help keep your customers informed of valuable information that just might save their lives.
3. Help your customer tailor their item to the winter weather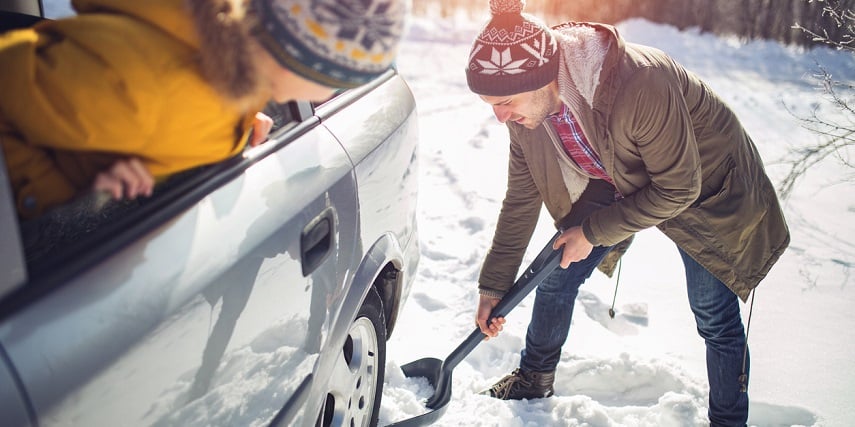 If you offer evergreen car accessories, your customers may want to adapt or adjust the various features of those products to better suit them in the winter months.
With SAP product configuration, they can configure anything they need to accommodate the cold weather and rough conditions outside.
A great example of this is the snow tire. Depending on where your customer lives, they can find a lot of use in a tire with better grip and resistance on snowy terrain.
If you're an online tire manufacturer, you can offer custom-made tires, including snow tires, or even snow chains that are better equipped to manage icy roads.
Whatever the feature you'd like to provide your customer with, you can present them with product models that show them what the product will look like once they've added that feature.
SAP product configuration allows them to click and add these features in real time, creating product models that give them an accurate depiction of what it will look like. Even before the customer gets to the checkout, they'll be reassured that they're getting exactly the features they ordered, no matter what kind of complex products they're configuring.
Consider the following features and car accessories you could potentially offer to customers looking to prepare their car for the winter season:
Windshield wipers

First aid kits

Snow chains for tires

Ice scrapers

Car coverings to shield vehicles from the elements
With SAP variant configuration, you can offer these items or even upsell your customers on additional add-ons they'll want or need. With a CPQ feature, you can even display the pricing as it changes due to the features they want to add.
Click here to learn more about our SAP product configuration solution. We also offer solutions for major eCommerce platforms and APIs for custom projects.
4. Enable your customer to visualize their products clearly
When you're selling car accessories meant for the winter months, your customers will want to know exactly what they're buying.
Think of your competitors sending customers to a help portal for questions on murky 2D photos that don't quite highlight or showcase the product clearly enough. Your sales configuration strategies can outperform them.
With SAP product configuration, you provide your customer with the following tools to both see and understand the product they have in front of them:
Stunning, photorealistic imagery that shows off the product's true depth

3D visuals that give a lifelike quality to your products

Augmented reality so shoppers can overlay your products onto their car in real time
Your customers can also benefit from replication. If they see (and buy) a product once but want to buy it again with a tweaked or added feature, they can do precisely that.
5. Enable your customer to visualize their products in the environment where they will use them
One key advantage of product configuration that helps in upselling your winter car accessories? Augmented reality.
Our SAP product configuration solution offers augmented reality. This capability allows customers to create their own products in the SAP Commerce Cloud and view the image against real objects through their mobile device.
On the front end, your customer provides the location. On the backend, your configurator shows them how their product will look in the proposed environment.
From an upselling standpoint, how much more willing will your customers be to buy if they know how it will fit in with their existing car or garage setup?
The bottom line is that this winter, you don't have to settle for selling simple accessories or car parts. There are plenty of opportunities to upsell, and SAP product configuration is a useful tool to help you do that.
To find out more about how Threekit can help, contact us today.