5 Reasons to Implement a Product Configurator Before Q4
A 3D product configurator is the way to go for eCommerce businesses looking to make more sales. With 60% of online shoppers preferring to purchase products shown in 3D or augmented reality, this underpins the need to use an online product configurator to meet that increasing demand.
What Is an Online Product Configurator?
An online product configurator is an interactive tool with unique 3D product configuration capabilities. It is powered by live 3D models that allow shoppers to visualize and customize products the way they wish before purchasing.
The 3D configuring capabilities let shoppers make modifications to potential purchases and receive estimates of the costs in real time based on those customizations. Some, like Threekit's, even have augmented reality (AR) capabilities that allow shoppers to view products in their own space even before receiving them.
All these configurator capabilities increase the chances of a shopper making a purchase and your business gaining a customer's trust. It also lowers the chances of cart abandonment, which is essential for increasing revenue in Q4.
In any normal year, it is common to see businesses and salespeople focus on increasing sales in Q4. They do so by utilizing different automation approaches.
Implementing a product configurator before Q4 is one of the approaches that can help you meet your sales goal in the last quarter of the year.
But why bother implementing it? Does it bring any benefit to your business?
Read on to understand why an online product configurator for eCommerce should be your next addition to your digital marketing tools.
1. Give Shoppers a Complete Understanding of Your Products
People rarely buy products they have little information on. Most of the time, you will see them purchasing the products they are already accustomed to because of the familiarity, convenience, and reliability they offer.
Considering Q4 is a time of the year when most people focus on celebrating the festive season, they may not have the time to go through all the information to completely understand your products. Thankfully, a product configurator makes that a breeze.
It allows them to interact with the product options you have while customizing them as they wish in real time. That, in particular, helps speed up the customer purchase decision.
Also, a product configurator provides the flexibility of a "configure price quote (CPQ)" engine. With this flexibility, you can create real-time pricing for any CPQ solution.
2. Showcase Your Products
Customers today want to have complete information about the products they are buying before making a purchase. Product images and descriptions don't always provide enough details for shoppers to make accurate purchase decisions.
3D product configurators offer an innovative way of showcasing your products. The visual detailing it provides ensures buyers can see and interact with every aspect of your product.
Picture this: you sell furniture, and you want to offer the best product visualization possible. Without a product configurator, you will have to take multiple photos of the same product. That is costly, time-consuming, and sometimes not practical.
With a 3D product configurator, your customers can interact with initial designs, make adjustments to them, and request new quotes without the need for you to capture different instances of your products.
Keep in mind that eCommerce is increasingly competitive. You need to present your products the way buyers prefer them to boost sales.
3. Understand Customer Demand
Customer demand keeps on changing, and having a better understanding of what your buyers want can give you an edge. The customization flexibility a 3D product configurator offers helps you get ideas of what customers want to see in a product.
For example, if you sell office furniture and notice most of them prefer specific colors and designs based on the configurable products they create, you can focus on having more of what they need in stock. This will also help reduce stocking of what is least requested.
With details of the final products your buyers prefer the most, you will focus more on making sales than restocking, making it easier to attain your goals. That is how a product configurator can help you understand demands and respond to market trends.
4. Shorten the Sales Cycle
Before a customer finally buys a product, a lot occurs — including responding to their questions and updating the product to their liking. All this makes it challenging to end the sales process within a short period.
A product configurator streamlines the entire sales cycle by ensuring you can receive customer feedback in real time. You can then use this feedback to create better buying experiences that will shorten the sales cycle. The shorter it is, the easier it will be for your sales team to attain their targets.
5. Improve Customer Engagement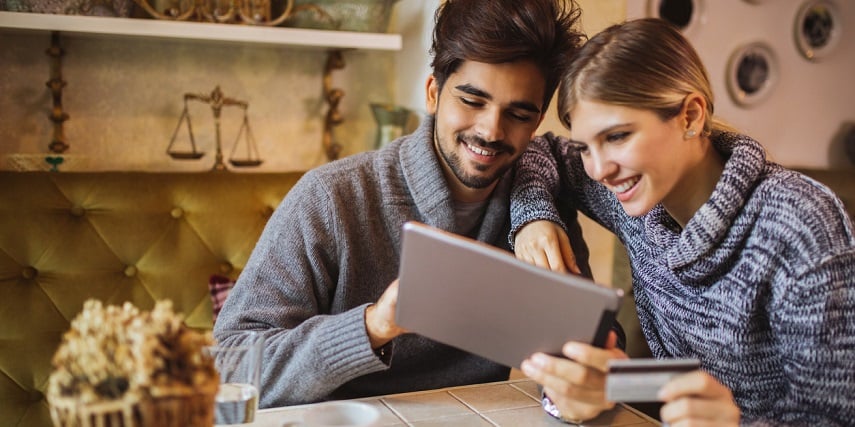 Customers expect their relationships with your brand to go beyond the use of their products. A whopping 79% of shoppers prefer brands that show they understand and care about them.
What this means is that you need to implement a better approach to customer experience and engagement. One way to achieve that is by using a product configurator to offer a more personalized experience.
Click here to learn more about our product configurator.
Implementing Threekit's Product Configurator
Having the right product configurator software for your online store goes a long way in ensuring you remain on top of the game and increase sales throughout the year. As such, it is crucial to configure one that will work well with your eCommerce website and sales reps.
Threekit's online product configurator is designed with all e-retailers in mind. It comes with the functionalities, plugins, and APIs that ensure you provide customers with a perfect shopping experience. It integrates seamlessly with major eCommerce platforms such as WooCommerce, popular CRMs, and ERPs so that you can benefit from all these technologies.
Just as importantly, it is easy to configure, regardless of the eCommerce platform you built your online store on. If you would like to learn more about our product configurator and how it can benefit your eCommerce business, get in touch with us today.