5 Reasons B2B Equipment Manufacturers Need an SAP Product Configurator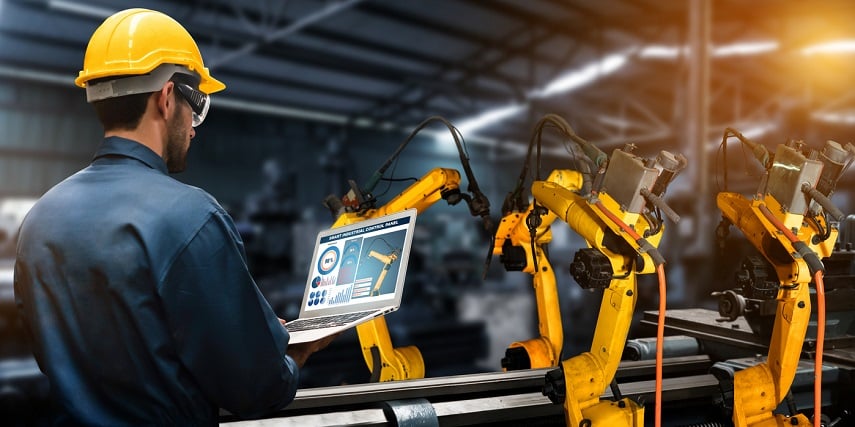 For B2B equipment manufacturers, your goal is to create a one-of-a-kind experience for your customer. As an eCommerce provider, specifically, you can give them this ability by using an SAP product configurator.
This tool can help you better engage these businesses by putting them in the product creation driver's seat. They can create a real feeling of ownership with your product, customizing it based on their needs, wants, and specifications.
This is critical when B2B eCommerce continues to grow. In fact, statistics show that eCommerce accounted for 13% of all B2B sales in the U.S.
An SAP product configurator helps a B2B equipment manufacturer empower the partners they're selling to. It gives them a unique shopping experience that will differentiate you from your competitors and leaves your end-users more satisfied. After all, it gives them more control over products so they get precisely what they need for every project.
Let's take a closer look at five reasons why every B2B equipment manufacturer needs an SAP product configurator on their website and how it will help you make more sales.
1. An SAP Product Configurator Allows for Optimal Customization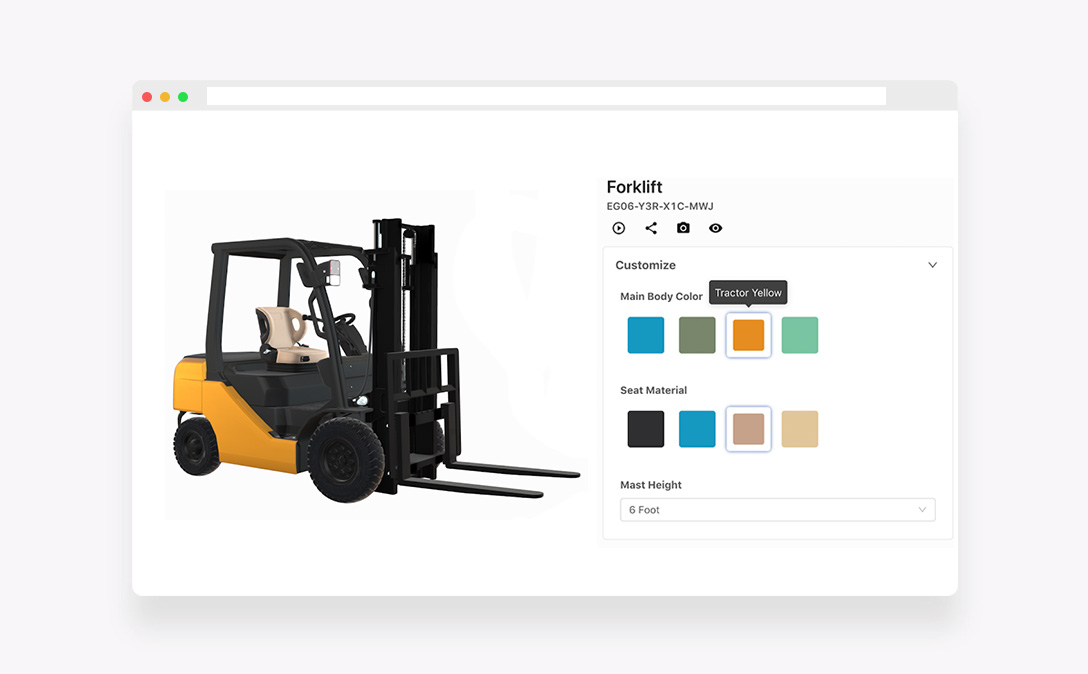 Your first question may be, "What is a configurator?" It's a digital plug-in for your website that allows visitors to create a personalized version of the product with unlimited customization options.
It taps into cutting-edge technologies like 3D imaging, augmented reality, and virtual photography to give businesses the ability to create their own configurable products in the virtual comfort of your online store.
In a way, an SAP product configurator allows you to endlessly expand your product base. You don't have one singular product to offer. Now, with your customer's ability to customize, you have no limit on the choices for variant configurations you can give them.
Whether it's in the back-end CPQ processes or the front-end interface, customization capability makes things easier on both businesses looking to develop the product.
If you have a great, complex product that customers want to buy, think of how much more attractive your offering becomes when they can personalize it to be their very own. Whether it's adding a name or a feature that they can't live without on this piece of equipment, an SAP product configurator takes your customer and turns them into a creator.
2. An SAP Product Configurator Provides a Visual Depiction of What They Can Expect From the Product
When it comes to equipment manufacturing, most sectors will want and need the ability to manufacture products quickly. Take the foodservice B2B equipment manufacturing industry, which is forecasted to grow by 4.4% in 2021.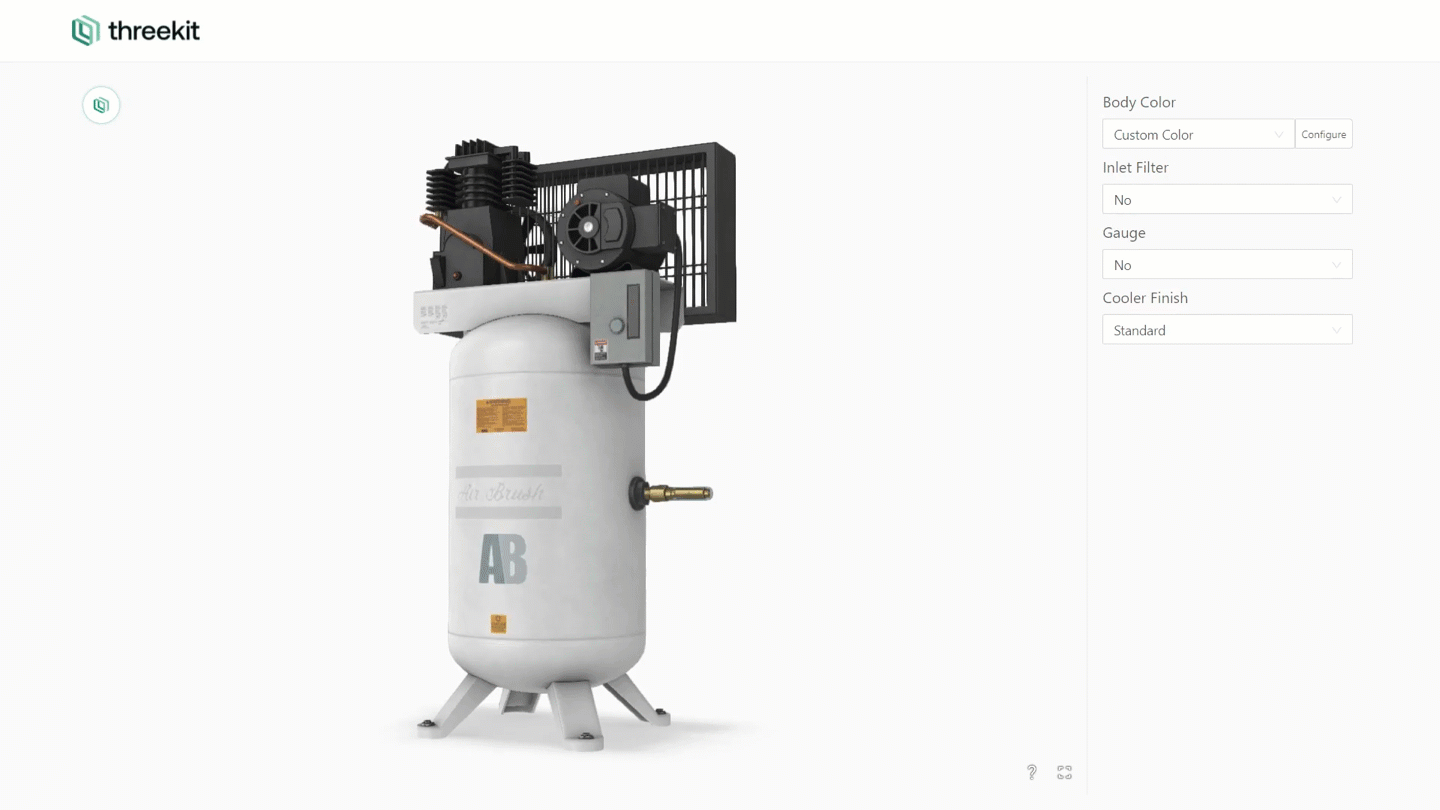 Having the ability to customize their own product — and to be able to see it on the site — is critical to helping customers quickly get a handle on what they can expect their end product will look like.
Research has shown that 65% of the world is made up of visual learners. Being able to not just understand the product but also see it can be the difference between making an order and opting for a competitor's offering.
This capability — giving your customer the ability to not just see but also experience the product in 3D — is what people are looking for in an eCommerce experience. 71% of people report they would shop more often if they had access to augmented reality.
For B2B equipment manufacturers, an SAP product configurator gives their customers the ability to visualize the product and develop it at a pace fast enough for their industry.
3. It Helps You Configure the Perfect B2B Customer Experience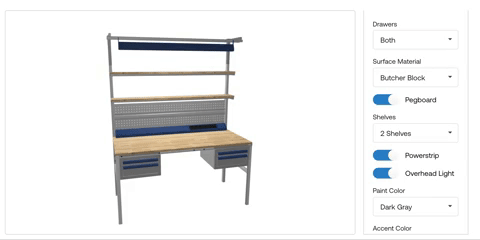 How does an SAP product configurator help B2B equipment manufacturers? It improves the experience they can offer their customers (other businesses) in a variety of ways.
The "build your own product" functionality creates a sea of limitless possibilities confined only by the customer's imagination. They'll look at your SAP product configurator as their partner in bringing their dream product to life.
Having the ability to set a specific delivery date and time gives your customer ultimate control over their product. Suppose they're ordering something time-sensitive or bound to a specific event (i.e., holidays, birthdays, etc.). In that case, the SAP product configurator allows them to set the time and place for receiving it.
Even better, our SAP product configurator is built to integrate seamlessly with your SAP website. We also offer Salesforce, Magento, and Shopify integrations so you have the technology you need to craft a seamless customer experience.
See how our SAP product configurator works by clicking here.
4. Pricing Is a Breeze
When configuring products, determining pricing can be tricky if the eCommerce vendor doesn't have the right tools in place. Our SAP product configurator does the work for you and the customer on this front, giving you great pricing flexibility.
That's because it has an algorithm that enables you to either:
Establish a fixed price for custom options, or

Determine the basic price of a non-custom product with the cost for other add-on options and product features.
It also allows you to create special, one-time offers for custom options. This is great for "limited time only" sales or sales targeted at subsets of your larger customer base.
The product configurator gives B2B equipment manufacturers a way to streamline sales orders. This simplifies things for both you and your customers.
5. A Product Customizer Gives Valuable Customer Data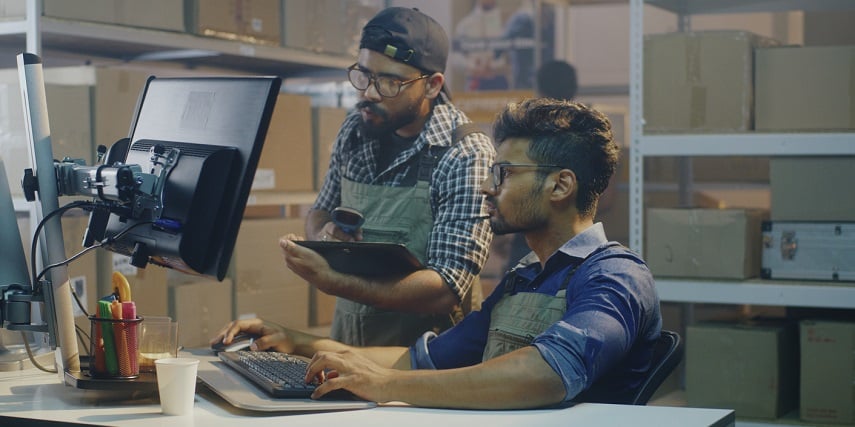 When customers create their own customized products, they make a series of choices. They're also communicating what they specifically like and how they think your product will serve them best.
Whether they prefer one product template or making repeated customizations, that's a useful insight. You can then revise your layout or product customization options so you can better cater to the needs of your customers going forward.
The SAP product configurator equips you with master data. It keys you in on the precise types of products your customers prefer. This production order information also helps you restock your inventory with the products that are in the greatest demand.
From a supply chain perspective, this will help you better manage the resources you'll need to manufacture the most popular products. It also allows you to implement automation into your processes when fewer variables are associated with the materials you'll need to order.
Your sales team will also thank you when you provide them with this information, as it will help them better appeal to the hands-on customers, too.
In short, B2B equipment manufacturers using an SAP product configurator can ensure seamless integration between what their customers want and what they're able to provide them.
Want to learn more about how an SAP product configurator can level up the experience of shopping through your website? Get in touch with us today!