5 Perks of a Visual Configurator for Selling Custom Product Packaging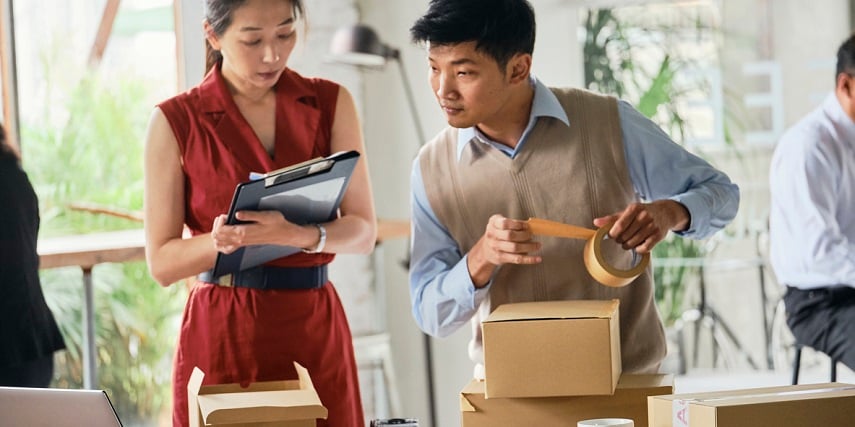 Visual configurators aren't just for B2C shopping or B2B procurement. A detailed visual configurator can also help your eCommerce clients get the custom packaging they need.
After all, when you sell products online, your packaging matters. While it's true that shoppers are turning to online retailers more than ever before, eCommerce stores are still competing with the physical experience provided by brick-and-mortar establishments.
As it turns out, for many shoppers, the packaging is a big part of a satisfactory customer experience when receiving an item they ordered online. In fact, 90,000 people type "unboxing" into YouTube every month.
Imagine your customers creating their own bespoke packaging worthy of a viral unboxing video. They can promote their brand (and yours), get free advertising and impress casual viewers all at once.
With a visual configurator, you can help them create bespoke packaging specifically for their brand. You'll also stand out from the packaging competition in any eCommerce sector. See how visual configuration can boost your packaging and printing business.
Why Custom eCommerce Packaging Is Important
As consumers become accustomed to everything the digital shopping world has to offer, an amazing buying experience is as important as the product they receive. Retailers on platforms like Shopify, WooCommerce, Magento, Salesforce and BigCommerce are meeting these demands with online features like customizable products, 3D models and augmented reality.
However, many retailers skimp on quality packaging, leaving customers disappointed with the presentation of their new products. Take a look at these eye-opening stats about how customers feel about packaging.
72% of Americans say their purchasing decision is influenced by the package design.
40% of consumers will share an image of packaging online if it is unique or branded.
35% of consumers view unboxing videos, and 55% of those watching claim the video convinced them to purchase the product.
49% of online shoppers ages 18 to 29 said branded or gift-like packaging gets them excited about receiving/opening a package.
63% of consumers want packages to include packing slips and prepaid return labels.
42% of online shoppers say sustainable packaging is the most likely factor in making them a return customer.
That's not just important for your clients. That's important for your packaging business.
With all that airtime, you'll want to help your eCommerce clients create premium packaging that perfectly holds viewers' attention. By adding a visual configurator to your store, you'll ensure your customers get premium packaging that benefits both of your sales goals.
5 Reasons Why Your Packaging Clients Need to Be Creating Bespoke Packaging in a Visual Configurator
Bespoke packaging is unique packaging designed specifically for a product or brand. A visual product configurator is a tool that allows customers to view 3D images of products and customize them in real time.
When used to design packaging, 3D product visualization combined with augmented reality options allow your shoppers to configure branded packages with improved functionality and aesthetics.
So how can a configurator wow your business clients when they need custom packaging? Tell them about these five benefits:
1. It extends their branding (and yours)
Branding isn't limited to a logo. The colors, images and even the materials tell customers something about a business.
Customization for packaging is like the perfect outfit companies choose for a job interview. It gives them the chance to make an unforgettable first impression.
The more successful that packaging is for your print and packaging clients, the more it showcases your brand, as well.
Visual configuration allows anyone to build unique packaging like a custom product with the options they need most. The step-by-step sales process guides them through material choices, size options and add-ons that work effectively while simultaneously saving your customer support team time.
The ability to make these choices during the product configuration process also allows them to create quality packaging at a price that fits their budget. You can show transparent pricing choices with each finish, ink type and add-on, so they trust the finished product even more.
Ready to reap the benefits of offering bespoke packaging through a visual configurator? Click here to learn more! Not sure that a visual configurator is the best way to create custom packaging for your unique products? Keep reading to learn about the surprising ways you can produce the perfect package.
2. High-quality internal packaging and inserts
Internal packaging keeps products safe during travel and creates a nice presentation for customers when they open the box. Customized inserts provide shoppers with branded invoices, advertisements, instructions and coupons.
When you provide these options through a 3D configurator, your eCommerce clients know they can wow their customers. These added touches give their products an air of professionalism and show your customers you care about everyone's shopping experience.
3D product configuration gives them the option to create internal packaging and inserts that match their exterior packaging and extend their branding efforts.
When you add augmented reality to your 3D product configurator, they can actually view the way their products fit in the internal packaging. The end result is product visualization that provides them with the perfect fit before your customized packaging is even placed in their shopping cart.
3. Sustainable packaging
A recent study from Dotcom Distribution reveals that increasingly socially conscious consumers want sustainable packaging. In fact, sustainable packaging is the most likely reason customers will become return customers.
Sustainable packaging shows your customers you're making an effort to protect the environment and are likely making other environmentally conscious decisions.
Luckily, a visual configurator can help your clients create attractive, sustainable packaging that complements both parties' branding efforts. Since a product configurator makes updates in real time and uses conditional logic to help them avoid making choices that don't work together, they can choose sustainable packaging materials that won't affect their branding images, logos or colors.
Instead of having to choose between environmentally friendly packaging and aesthetics that promote luxury products or branding efforts, they get the best of both worlds with completely unique packaging.
4. Protection for fragile items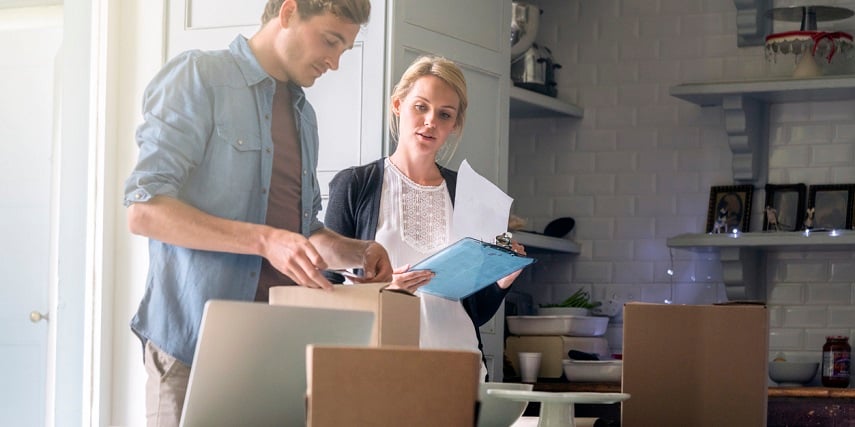 As many as 1 in 10 shipped items sustain damage in transit. Also, it can cost up to 17 times as much as the original shipping cost to replace a damaged product. If your clients sell fragile items or complex products, personalized packaging can mean the difference between their product arriving in one piece and you facing angry reviews for faulty packaging.
Product visualization offers explosive views. They allow B2B shoppers to view the interior of customized boxes with internal packaging to determine the protective value to their product.
When they create packaging that meets the specifications of their new products, they lower the risk of damage during shipping. Everyone's happy.
5. They can make pricing decisions before they buy
Creating attractive, branded packaging is great for business. But it's still an investment that your customers must consider in their overall overhead costs.
A visual configurator allows shoppers to update configurable products with real-time 3D visual and pricing updates.
When you offer these features to packaging and product insert designers, they can see pricing changes in real time and evaluate which add-ons are the most lucrative. Instead of defaulting to cheaper packaging that fails to meet the needs of their product lines, they can make value-based choices and enjoy the experience.
Bespoke packaging can get products noticed with unboxing videos and repeat customers, and your clients know it. Helping them create their own unique packaging with a visual configurator can take your customized packaging services one step further with unique protection benefits and enhanced branding.
Ready to get started with a visual configurator from Threekit? Contact us today.