4 Ways a Guitar Configurator Reduces Guitar Shopper Hesitation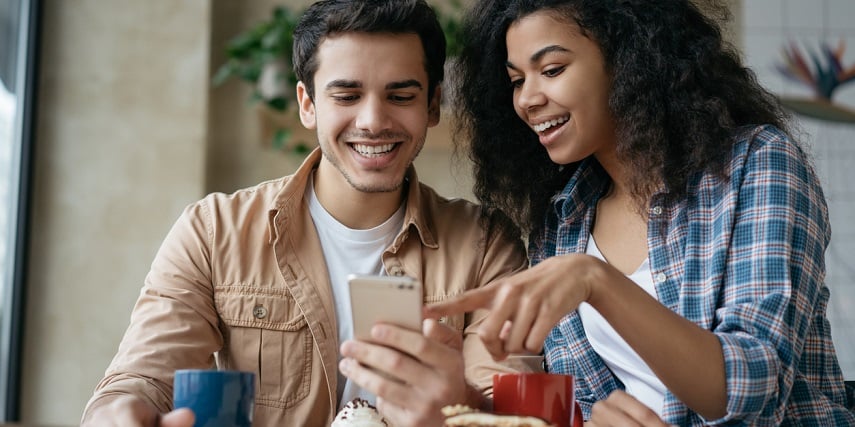 For guitar players, buying guitars online can be a challenge. So they need different product configurator tools and visuals than stores have offered in the past.
After all, how do they know they're picking out the right guitar for them? Many potential buyers don't want to make that call until they feel they've identified an absolutely perfect guitar.
Whether you're talking about a novice hobbyist or a professional musician, a guitar isn't a small purchase. It's common for many guitar buyers to experience hesitation before making the final decision on which guitar to buy.
That's why for your custom guitar eCommerce store, you'll want to use a guitar configurator.
What is a guitar configurator? It's a digital tool that allows custom shops to provide their customers with "build your own" guitar-building capabilities.
It also allows users to custom-build their own high-quality, one-of-a-kind guitar. It uses cutting-edge technology like augmented reality and photorealistic images to give the best possible presentation of the guitars you offer in your eCommerce store.
This tool doesn't just help improve your website's functionality. It also helps guitar buyers make informed decisions about buying a guitar that they can feel comfortable with.
Let's take a closer look at four ways a guitar configurator can help reduce guitar shopper hesitation.
1. It Allows Users to Add or Change the Features They'll Need
One of the most common ways customers experience hesitation about buying a guitar is wondering whether the instrument has all the features they'll need.
From the right number of strings to the scale length to the pickguard, customers want to be sure they have the right combination of features needed to create a guitar they'll enjoy playing.
One of the advantages of a guitar configurator is that it enables advanced customization levels that let users add or change the features of the guitar they're buying.
With other online guitar stores, buyers delay until they've found the guitar that has most of the features they want. With a configurator, they can get everything they need with a few clicks of a mouse.
Guitar building empowers your customers. How can they hesitate when they have all the features they need at their fingertips?
With access to multiple guitar models and various options on features like hardware color, top wood, body finish, and body shape, you enable your customers to build their dream guitar. They can customize the color, shape, and any other element you're able to accommodate.
They'll spend less time hesitating on whether they should buy and spend more time deciding exactly how they want your guitar builder to work for them.
Click here to learn more about implementing a guitar configurator for your eCommerce music store.
2. A Configurator Demystifies the Guitar-Buying Process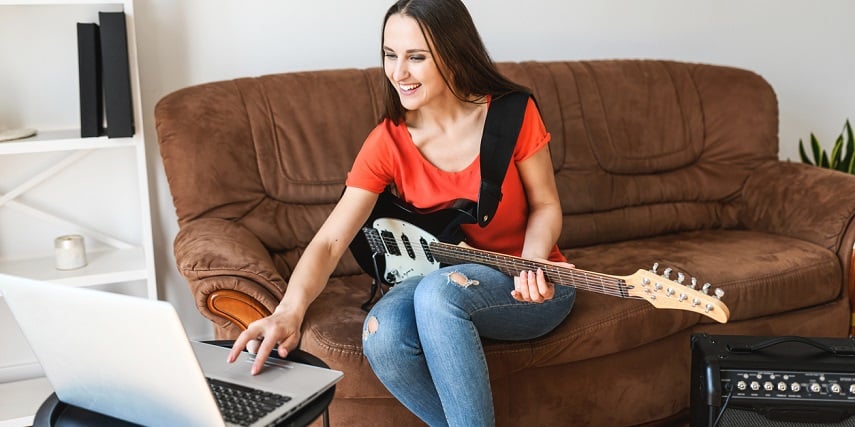 If your customer is a novice, they may not understand precisely what they need. They may also not understand all of the different features that go into buying a guitar or how they can affect the instrument's performance.
A guitar configurator allows them to walk through the process, step by step and feature by feature. It's as much a learning tool as it is a buying tool.
Customers will appreciate this. There may be some aspects of the process they didn't know about going in. Giving them choices with context will help them better understand what they want.
Anyone can log on to an eCommerce store to toggle through multiple guitars, attempting to pick out the right one for them. With a guitar configurator, you're helping the buyer ask themselves why they want the features they want as a part of the guitar.
This kind of analysis sounds complicated. But it actually makes the buying process much simpler. There will be no doubt as to why the guitar is built the way it is and why it includes the features it does.
Hesitation is often borne out of uncertainty about different aspects of the instrument. With a configurator, the buyer gets to answer important questions like how large they want the fretboard radius to be or whether it should be built for a right-handed or left-handed player.
3. 360-Degree Views Provide an All-Encompassing Look at the Guitar
There's another common hesitation associated with online guitar buying. Customers aren't always 100% sure of how the guitar will look when they hold it in their hands.
This uncertainty will always exist in some form with online buying. But there's one feature of a guitar configurator that helps address this in a major way: 3D images.
Having a 3D, 360-degree view of the guitar helps buyers better understand how the guitar will look. This goes beyond the typical eCommerce store trait of posting multiple pictures.
A 360-degree viewer uses augmented reality to let buyers take a holistic look at the guitar they're considering buying.
Images resonate with prospective buyers. Research shows that we process images 600,000 times faster than text.
Having the ability to examine every aspect of the guitar in a hyper-realistic online setting gives shoppers a much better idea of the guitar's specific dimensions than low-resolution, 2D images. Even high-resolution 2D images can't compete with a 360-degree viewer that lets the buyer explore the guitar in detail, rotating the picture as needed.
4. You Turn the Customer Into the Salesperson
All of these elements — customization, understanding the inner workings of a guitar, and having a comprehensive visual picture of the guitar — make the buyer into a de facto salesperson. They get an intimate view of the product, inside and out.
Customers are much less likely to hesitate about a product when they feel like they're the one driving the sale. A guitar configurator makes the process a self-guided one. The customer is given information at their own pace without being rushed into a hasty decision.
That's not to say you can't provide them with information when they need it. But you'll find a guitar configurator to be an easy-to-use, flexible way for the buyer to learn more about the product without having to rely too heavily on external support.
If you want to find out more about how a guitar configurator can help you create a winning customer experience for more of your customers, reach out to us today.