4 Ways a 3D Customizer Wows Online Watch Shoppers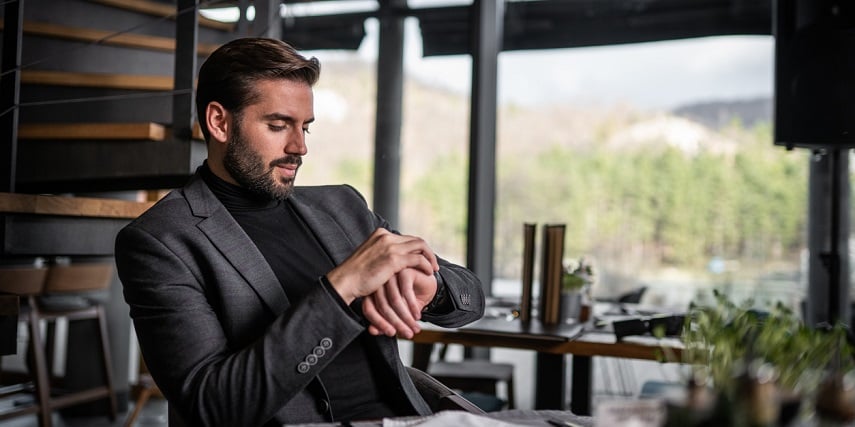 Watch retailers need to impress potential buyers with top-notch product presentations. This is often easier in the store when customers can browse physical inventory and try on the watches for themselves. But this experience is often lost in translation on eCommerce platforms without the help of an innovative 3D customizer.
With the right tool, you can establish a stronger connection with online customers and effectively bring the in-store watch shopping experience online. To help sell more watches online, retailers can implement a 3D product customization platform that includes a variety of features that enable customers to fully explore their products.
Here we'll discuss some of the ways a comprehensive product customizer can move more online shoppers toward a sale.
1. The Ability to Customize Minute Details
If you offer custom watches, people want to be able to see each configurable option up close and personal. Using a high-quality 3D customizer, online shoppers would be able to customize every detail to create a watch that feels like their very own.
People can start by selecting the specific model that they like. Then they can begin customizing each individual component, including the case, dial, second hand, and band. Giving your online customers the ability to create a unique watch from scratch can easily impress online shoppers. This is especially useful if your customizer is intuitive and easy to use.
2. Customers Can Explore Watches With Interactive 3D Views
Shoppers can fully customize their watches using a 3D customizer. They can also see exactly how the watch would look based on their options. People love interactive 3D product images. Businesses can even see up to a 40% increase in conversions when implementing this feature.
Today's 3D configurator technology allows for the development of photorealistic 3D models of each product, including watches and many other luxury accessories.
Customers can then choose the various custom options they want. They'll see them reflected in 3D designs in real time, giving them a clear sense of what the final product would look like.
Users can easily zoom in and rotate the 3D rendering of their custom product. This allows them to see every little detail before buying.
This ability alone is likely to instill more confidence in online shoppers who might otherwise be unsure of what they're getting. Ordinary product images can be extremely limiting. But explorable 3D visualizations can take your product pages to a whole new level.
To learn more about the visualization capabilities of Threekit's 3D customizer, click here.
3. Customers Can "Wear" Virtual Watches Before Buying
In addition to on-page interactive 3D product viewers, some 3D customizers will give users access to augmented reality (AR) solutions. Using this technology in a customizer app, shoppers would be able to use their mobile devices to place a virtual model of their watch in real-world settings, including their own homes.
This would essentially allow them to "try on" the virtual watch. They can see if it's a good fit with a to-scale model. An animated visual may even be able to replicate the functionality of the watch as the hands turn on its face.
AR, like 3D product visualizations on product pages, is integral to the online customer experience. Today, 26% of consumers have used AR, and that number is continuing to grow as more businesses and applications offer this feature.
People also enjoy AR features when shopping. 40% of shoppers are willing to pay extra for products if they can experience them through AR.
4. Real-Time Pricing Eliminates Guesswork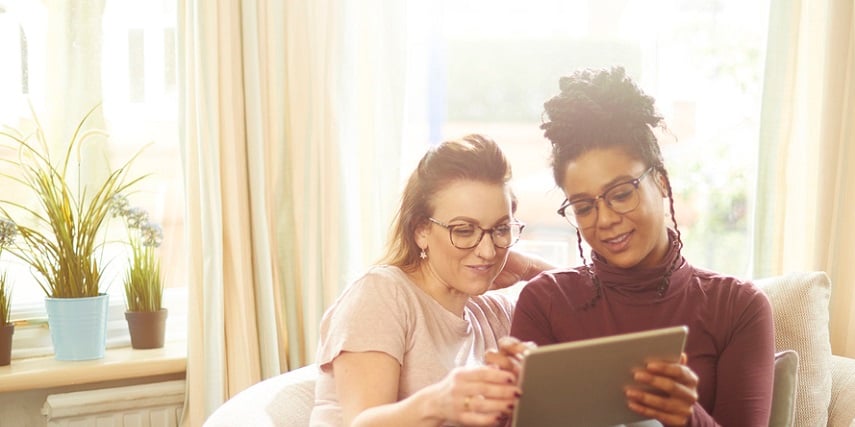 Luxury items like watches often come at a price that makes customers wary about the overall cost of these products. As such, people want to make sure they're not paying more than they anticipate when it comes time to complete their online order.
When customizing watches, shoppers will want to see how much each feature will contribute to the final cost. This includes material options, complications, and engravings. The last thing they want is to wind up on the checkout page facing a price that's suddenly higher than the initial base price.
Help give shoppers a good idea of how much they'll pay for their custom watch. A 3D customizer can display pricing in real time with a configure price quote (CPQ) feature. As shoppers select different components and features, they'll see the price to maximize transparency. This is likely to make them more comfortable with their purchase when they reach the checkout page.
Real-time quoting can also be invaluable for sales teams. If salespeople are configuring a custom watch for customers based on their preferences, they won't need to spend any time making calculations to provide the customer with the final price.
Salespeople can instead customize the watch using the configurator and instantly relay precisely how much the product would cost.
Choose Threekit for a Top-Quality 3D Watch Customizer
These features empower your product pages so you can convert the in-store shopping experience into the ideal online experience. Using the right 3D customizer, you'll have the chance to build strong connections with online shoppers. They'll customize the perfect watch from the convenience of your eCommerce platform.
You can bring a physical store right into customers' homes through the use of:
Interactive 3D product views
Fully customizable options
AR capabilities
Real-time

pricing updates
At Threekit, we make it easier than ever to achieve this with a complete solution based on your business's needs.
Our platform consists of three main solutions that can drive success with an innovative product configurator tool. The first solution we offer is our Virtual Photographer™ tool. This powerful software can capture your entire inventory, including each configurable watch component, to convert it into high-quality 3D models.
Once we've digitized your products, we can place them in a fully interactive 3D product configurator that plugs into your Shopify store or nearly any other eCommerce platform. Then we can integrate our AR tool into your configurator. This allows customers to see what their custom watches would look like in the real world, with dynamic lighting and fully explorable 3D overlays.
For more information about our 3D customizer and to get started on a custom solution for your business, get in touch with our team today.