3 Ways Shopify Product Customizers Help Stores Control Custom Options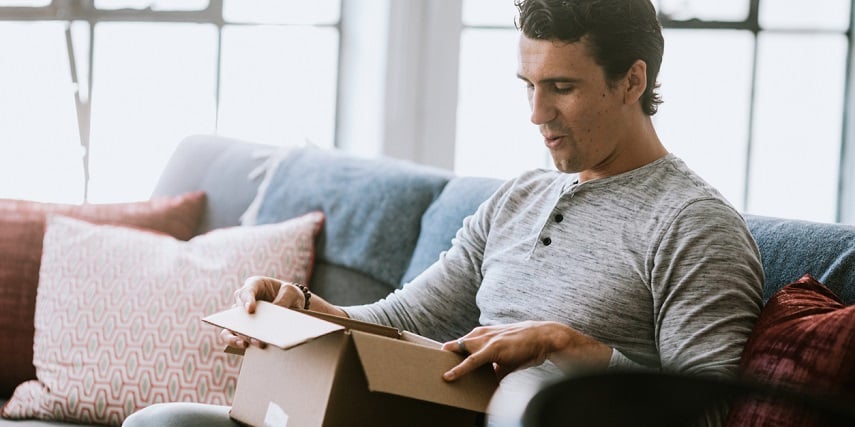 Have you ever had that frustrating shopping experience where every style you like only comes in colors you hate? What about finally finding an item with most of the features you need, except it's missing the most important one? It's a terrible feeling that can frustrate shoppers and alienate your target market. Are you doing everything you can to make sure your customers never feel that way? Consider providing options for customizing aspects of the product design with a Shopify product customizer.
Many Shopify store owners and other eCommerce retailers believe customizable products are too expensive. Alternatively, you might think making changes to your Shopify store and product pages would be a hassle. However, letting shoppers customize their own products significantly increases revenue. Plus, Threekit's Shopify product customizer provides a simplified process and increased functionality. Still not convinced? Check out these amazing facts and statistics.
Why eCommerce Businesses Should Harness the Power of Customization
Customer experience (CX) has become the most important deciding factor for consumers. This shift has caused a cascade of benefits and financial gains for eCommerce businesses with better CX.
The chain reaction goes like this:
Customers will pay more for a better experience. → Personalization/customization is important for good CX. → A personalized experience increases brand loyalty. → Loyal repeat customers are worth much more money than new ones.
So let's see the data on this domino effect in action.
Customers Will Pay More for a Better Experience:
Personalization/Customization Is Important for Good CX:
A Personalized/Customized Experience Increases Brand Loyalty:
Customer acquisition costs five times more than customer retention.

Conversion rates are 13% for new customers and 60%-70% for repeat customers.

Repeat customers spend 300% more.

80% of future profit comes from 20% of current customers.

Repeat customers then refer 50% more people.

A 5% increase in retention can increase profits by 25% to 125%.
Pretty impressive, right? As you can see, the monetary value of custom product options goes way beyond increasing pricing. So, what should you do with this information? Add a Shopify product customizer app to your Shopify store, of course!
What Is a Shopify Product Customizer?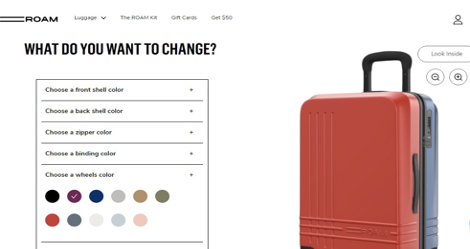 A Shopify product customizer lets shoppers view different customization options for items in your online store. It shows them what the customized product would look like with different real-time options for each element of the product design. Customizable products make customers feel like they're creating their own products rather than buying cookie-cutter items.
Why You Should Choose Threekit's Shopify Product Customizer
When you use Threekit's Shopify product customizer, you get so much more than just the ability to customize an item's color. The Threekit Shopify app puts the power of our 2D photorealistic virtual photography-fueled product customizer, our 3D product configurator, and the unparalleled benefits of augmented reality (AR) in your hands. We make selling custom products easy with features like:
Product design templates

Conditional logic

User-friendly admin panel and backend controls like simple dropdown menus and checkboxes

A great app with extensive functionality available for free installation from the Shopify app store

Convenient bulk actions

Easy file uploads

Real-time pricing updates for each product option

The ability to hide options

A great support team

And much more
Click here to learn more about our Shopify product customizer!
Benefits of Using a Shopify Product Customizer
Shopify product customizers provide a ton of great benefits. You've seen the financial benefits. However, there are plenty of other benefits. For example, eCommerce business owners using a Shopify product customizer have seen an incredible boost in conversions, customer loyalty, brand reputation, social media mentions, recommendations, and more.
Let's talk about some of the practical ways that a Shopify product customizer can provide all those benefits while also giving you more power and control of your business.
Control Your Product Customization Options
While you can use our Shopify product customizer to sell unlimited products in different variations, you don't have to. You can decide what customization options make sense for your Shopify store. You can limit product options to the basics like color and style. Also, you can allow shoppers to use jpg or png file uploads of clip art to print on a t-shirt or let them customize business cards.
If you sell engravable items, you can allow text inputs so buyers can type their desired engraving into the text field. If you want, you can also give them control over larger elements of the product design like the fabric used by providing images of different fabric swatches. You might even go all out and give them control of core features and configurations. It's all up to you and your business.
You choose the product customization options you're comfortable with and remove any customization options at any time.
Easily Track Available/In-Stock Product Customization Options
Some Shopify store owners fear they won't be able to keep track of the products and available options in stock. They also worry about overselling. But with a Shopify product customizer, it's easy to see your inventory, and there are options to ensure you never oversell. When you run out of specific product options, simply use our hide options feature to avoid selling more than you have.
Gather Important Data
Giving every customer in your Shopify store customization options to create their own products with our product builder also provides invaluable data. Learn which custom products are most popular for better advertising. Discover which product options are used least often and then remove them. You can even see which custom orders are most popular and bundle custom products frequently bought together.
Join the Revolution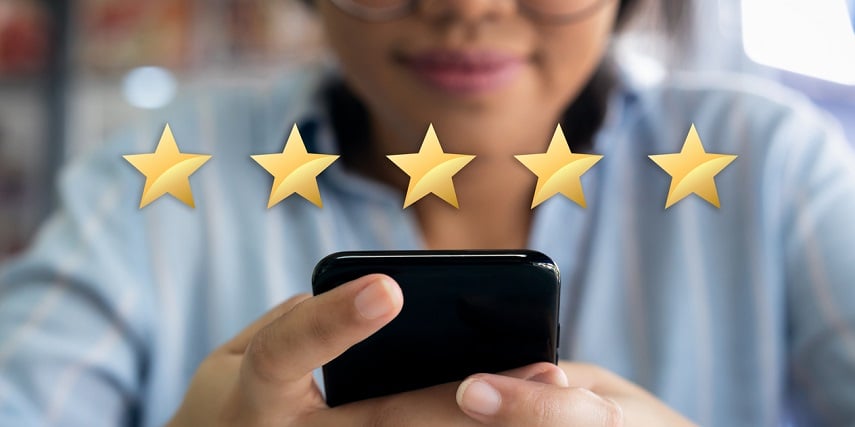 You have the opportunity to get in on the ground floor of the visual revolution with custom products and AR. Only 1% of eCommerce retailers currently use augmented reality, but that number will be five times higher next year. The market will then explode to $50 billion by 2024!
Customers have made their preference for customization, augmented reality, and personalized experiences clear. So it's time to provide your Shopify customers with the design tools they need to be the custom product designers of their very own products by installing a Shopify product customizer.
To learn more about Threekit, the features we offer, and how we can help your eCommerce business, reach out and get in touch today!