Business Owner's Guide to Choosing the Right Product Customizer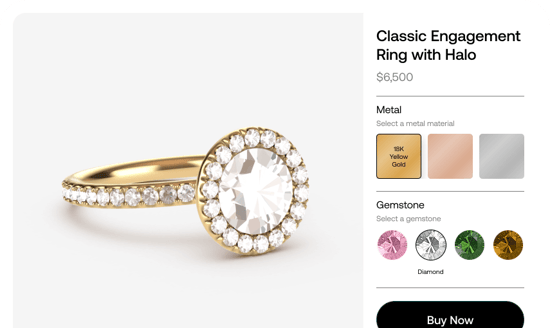 While great products attract many customers, customization is arguably an even bigger selling point. If people can make a product their own, they're far more likely to make a purchase. In fact, a survey by Epsilon found that 80% of consumers are more encouraged to buy from companies that provide personalized experiences. One of the keys to providing a highly personalized customer experience is to implement a product customizer.
There is a growing number of product customization tools available today, but you need to find the one that's right for your business. Not all product customizers are created equal, making it important to know which will give you the best results. To make the best choice when shopping for the ideal customization tool, there are certain features to look for and red flags to be aware of in your search.
Features to Look for in a Product Customizer
Depending on your available budget, the types of customized products you offer, and your business model, there are some key features to look for in the perfect product customizer.
Compatibility With a Variety of eCommerce Platforms
If you're using a platform like Shopify, WooCommerce, or Magento, it's best to try to find a tool that works with it. Versatile WooCommerce and Shopify apps will keep you from having to switch to another platform and the headache involved with that process. Thankfully, a good product customizer will enable you to integrate your customizer seamlessly through the use of a convenient plugin. The tool should also work across iOS and Android mobile devices.
If you find that you want to switch platforms later, a versatile product customizer should also be able to ease the migration process.
3D and AR Capabilities
Both 3D and augmented reality (AR) technologies offer the chance to even more effectively connect with customers online. If you offer customizable products online, 3D technology can allow customers to view a detailed, accurate representation of your products. Users can customize different product options to their liking and see how the product would appear in a model that they can view in 360 degrees.
Meanwhile, AR technology can take 3D visualization to another level. For example, if a customer wants to see how a piece of furniture would look in their kitchen, they could use an AR app to project the customized piece in physical space through their mobile device. The to-scale model could sit where the actual furniture piece would sit. Then users can view it from every angle in real-time. This would eliminate any doubt as to whether the piece is of the right size or look. That will help encourage customers to buy a custom product.
Unlimited Configuration Possibilities
If your business offers a large selection of customization options, you'll need a tool that's capable of handling these nearly endless configurations. Even if your product line and options are limited to start, they may grow over time. So you would need a customizer that can grow with you.
Look for a product configurator or customizer with templates that can feature potentially millions of custom combinations. This will ensure that customers always have the ability to fully customize their products as you offer more options.
Ease of Use
In addition to being able to handle a large number of customization options, your product customizer should be easy to use. Checkboxes, dropdown menus, and bulk actions should be easy, intuitive features in every stage of use (for employees and customers). Complicated software will only contribute frustration to your operations as you struggle to navigate the software and update products.
Simple dropdown menus and the ability to instantly publish changes to live product pages are crucial features. You should also be able to easily add, organize, and remove assets as options change or you add new products.
Access for Sales Teams
Product customization on online stores is great for allowing customers to create their own products with ease. However, it can also greatly assist salespeople as they work to increase sales. A great product customizer app for sales teams can enable them to configure products with customers on-site or online.
Customizers for salespeople should both visualize the product and provide real-time pricing through product previews. This will show customers exactly how the products look and how much they'll cost. In turn, customers will be more confident in their purchases. Also, sales teams will be more well-equipped to efficiently close sales.
To learn more about a great product customizer that features optimal compatibility, functionality, and ease of use, click here.
Warning Signs of a Bad Product Customizer
But it's not enough to find certain integral features and capabilities. There are also some red flags to look for in low-quality customizers. Some vendors may offer software that looks like a winner on the surface. But it's important to dig deeper and determine if the vendor is truly a good fit. Avoid these red flags:
Your Assets Aren't Yours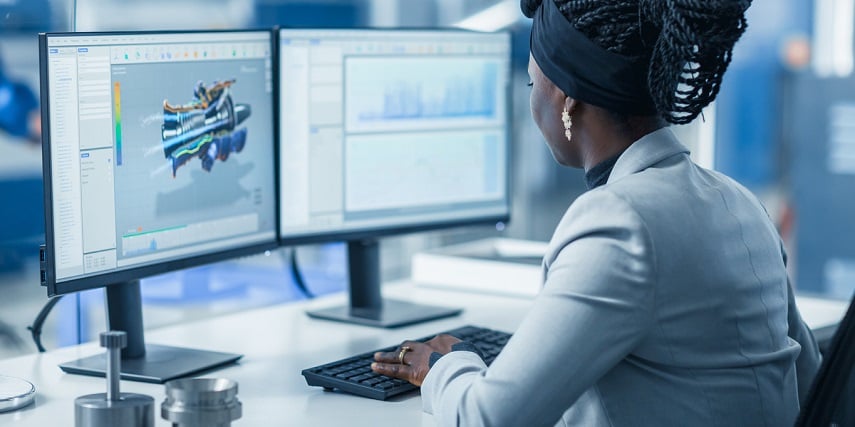 When you add assets to your product customizer, including PNG images of products, materials, and colors, the file uploads should always be your own. After all, they're digital extensions of your product designs. They took your product designers time and energy to create and are often crucial for selling products. If a product customizer doesn't allow you to own your 2D and 3D assets, look for one that will.
A Lack of Regular Updates
Software is rarely perfect upon release. Good vendors will recognize this. They'll endlessly work to fix bugs. They'll also add features for increased capabilities and ease of use, as well as generally improve upon their software. If you notice certain issues or a disappointing lack of features that the vendor shows no interest in addressing at any point, your software could ultimately hold you back.
Additionally, your vendor should provide access to a support team to fix any issues that affect the functionality of your product customizer. Do they have a nonresponsive support team? Is there a complete lack of customer support? Then both your customers and your business will suffer from a compromised shopping experience.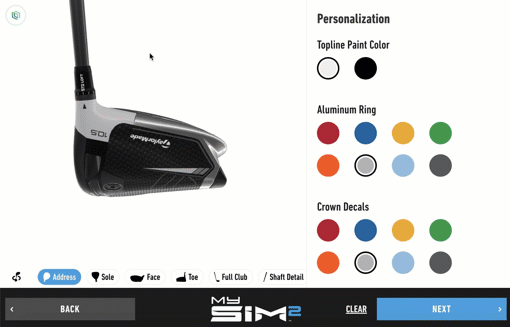 Inability to Integrate the Software Into Your eCommerce Stores
Whether looking for a customizer for customizing products on a Shopify store or another eCommerce platform, it needs to be compatible with the backend you use. You shouldn't have to migrate to another platform just to offer customization, which customers may decide isn't worth the effort. If you notice that the customizer you're considering is incompatible with your current platform, there's likely a great app available for you that will offer compatibility.
Find the Best Product Customizer to Meet Your Needs
Keeping each of these features and warning signs in mind, you can more easily locate the right product customizer for your business. To get started on the ideal solution to meet your business needs and create the perfect shopping experience for your customers, get in touch with Threekit today.