4 Reasons Product Customizer Software Drives Purchase Confidence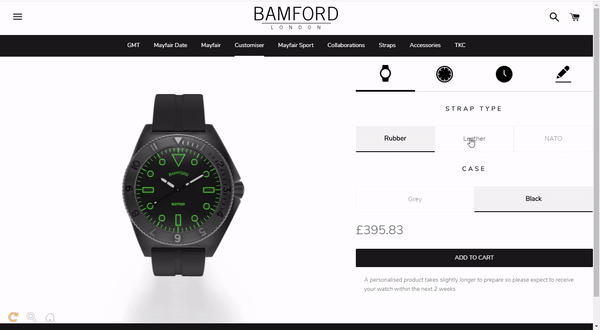 You know how important your custom products are to your customers. Unfortunately, some customized products do not provide customers with the same high level of confidence as a static option. Customized products may have fewer visuals of the finished product, and customers may have trouble determining exactly what to expect when they choose your product. Enter the product customizer.
With an effective product customizer tool, you can provide your customers with a higher overall level of confidence in your products and what you have to offer. Whether you're using Shopify or another ecommerce platform, build your site out with a way for your customers to see precisely what they're buying. Keep reading to see more about the connection between product customizers and purchase confidence.
1. Your product customizer can provide clear visuals.
Since you're an expert in your industry, you probably have a pretty clear idea of exactly what all of the terms related to your product mean and how the details of a product can impact its finished state. Your customers, however, may not.
A look at your website's product pages may have them confused. Long product descriptions with measurements and industry-standard terms don't paint a picture for your customers. They might be wondering: What do those terms mean? How do they apply to my needs?
Frequently, customers may make selections based on guesswork, especially if they're putting together their own products instead of speaking with a customer service representative. Unfortunately, this can lead to lower customer confidence. They may struggle to move forward with the purchase, especially if they aren't sure it's exactly what they need.
Customers Prefer Visual Options for Most Online Shopping Experiences
It doesn't matter if they're putting together their own t-shirt design, clicking checkboxes or using a dropdown menu to pick options, or playing with customization options. They may continue to be confused as they put together their product options.
But with a product customizer, customers can see exactly how their changes impact their customized products:
What the pricing will look like

How their products differ from default options

What clipart options or text fields you may allow

How product customization can help increase the benefits they can expect from the product
Conditional logic settings can help guide customers to the right product choices for them. Bulk actions will allow them to quickly configure their products to their specific needs.
Thanks to product previews, the customizer tool on your website will allow customers to see what the finished product will look like. They can even see how it has the potential to fit in their existing space. This all happens while keeping them on your website and interacting with your brand (rather than your competitors).
Learn more about the benefits of having your own product customizer.
2. A product customizer can give customers a better look at all of their options.
Sometimes, brands do not lay out all the available options for a customer, especially when it comes to customized products and product options. They may not know, for example, that your options are A OR B, not A, B, or A and B. Alternatively, they might not recognize that some features are an option, especially if they aren't familiar with your industry and the services you offer.
A product customizer can provide customers with a much better look at exactly what their real-time options are. It can then walk them through how they can use different feature options to effectively solve the problems they may be facing.
As customers go through each step of the customization process, they'll have the chance to consider all of your customizable product features. They can choose to select, or not select, the ones that fit their needs. In addition, customers will have a chance to learn more about the product they're choosing. This prolonged exposure will help them feel a greater overall level of confidence.
In general, this simple process can go a long way toward enhancing customer confidence in your brand.
3. Customers can easily manipulate the product and view it in multiple forms.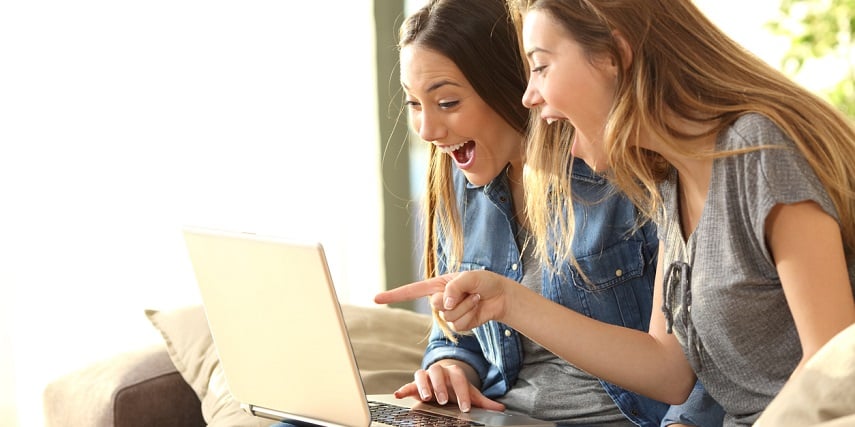 A product customizer offers customers unprecedented convenience when it comes to manipulating a product and imagining exactly what it could look like. They can go through multiple incarnations of that product before arriving at the one they ultimately want to use.
Many customers, however, are reluctant to go through the same product manipulation with a salesperson or support team. They may feel that they're taking up too much of the salesperson's time if they spend too long looking at a single Shopify product. Alternatively, they may think the salesperson will get frustrated with them if they go back and forth between several small changes in the product design before arriving at the end product they really want to use.
Product customizer apps allow customers the freedom to manipulate the product in as many ways as they like. They can visit and revisit different configurations until they arrive at one that fits their specific needs. Even better, they can immediately view each change on a visual platform.
A great app can lead to much more satisfied customers who are more confident in their purchase. These satisfied customers are more likely to return to your store for their future needs. Also, they're likely to recommend you to friends and family members with needs in your industry.
4. Customers will learn more about the specific limitations imposed on the products they need.
Most salespeople have encountered a customer with an impossible request. All too often, those customers are the ones who refuse to believe that you cannot do exactly what they're asking you to do, in spite of the fact that their changes interfere with the product's overall functionality. They have a vision in their head of what they want to accomplish. So they're determined to make it work even if you insist that your products or services do not allow for those specific options.
They argue. Then they fuss. They simply do not understand the limitations as you present them. Frequently, they walk away dissatisfied in spite of your best efforts to explain what they need to know.
With a product customizer, customers can manipulate the product for themselves, right there in your online store. They can see:
Exactly how each change impacts the finished product

What options your brand has available

How those options all fit together
More Educational Benefits of a Product Customizer
In addition, a product customizer plugin can allow customers to see the specific limitations imposed by your brand's capabilities. Often, that will help prevent them from becoming frustrated by the things you cannot accomplish. But they can still experiment with options that will fit their needs without ever having to speak with customer support staff.
Frequently, that will mean creative solutions that actually work better for your customers as they work on customizing the product. That's all without the frustration of manual one-to-one sales processes!
Do you have a product customizer for your website — one that will allow customers the freedom to better manipulate the products they want and get a solid look at exactly what your brand has to offer?
If not, Threekit is here to help. Contact us today to learn more about our product customizer and how it can help you build a better relationship with your customers.