3D for Fashion: Solutions for Decreasing Clothing Return Rates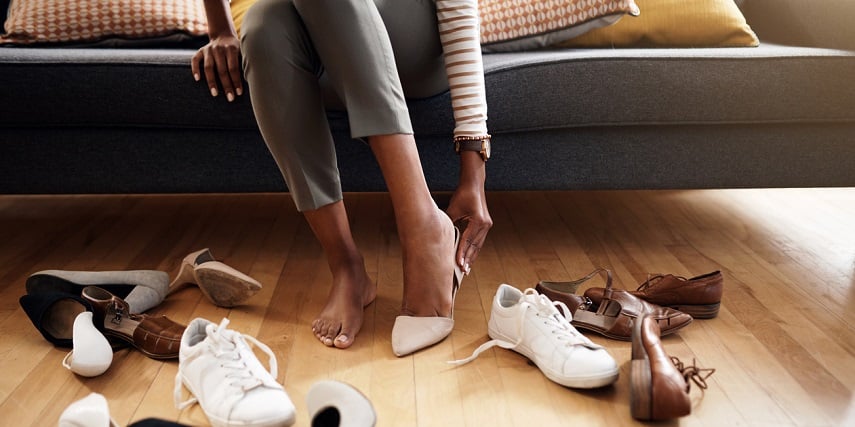 The eCommerce apparel industry is growing rapidly. By 2025, it's expected to reach more than $1 trillion per year. Unfortunately, there's one major issue: the return rate. (But 3D for fashion can help solve it.)
According to GlobalData, the average return rate for online purchases sits around 20-30%. At the top end of that is clothing and footwear, which have a rate of around 30-40%.
In the fashion industry, that statistic represents a huge problem.
As many as 25% of those returns are thrown out. This doesn't just create substantial cost issues for retailers. It also generates an average of 5 billion pounds of goods that end up in landfills each year.
"Apparel returns have become a major cost driver and margin killer for companies, especially those suddenly shifting business online,' points out Sebastian Schulze, CEO of Fit Analytics.
Solving the return rate problem for fashion brands has become increasingly essential, especially as digital fashion increases in importance. Understanding 3D for fashion can help you accomplish your goals.
Why Is the Fashion Return Rate So High?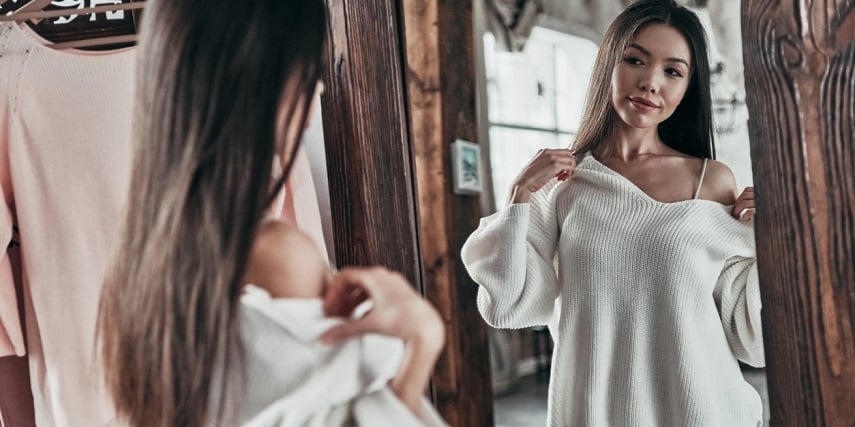 There are several reasons why many people choose to return clothing and apparel they have purchased online.
At the top of the list? Sizing problems.
An estimated 55% of consumers, according to a Bizrate Insights survey, note that size is the top reason why they have returned online purchases.
Bracketing Sizes
To help offset the problem with sizing (a problem that may be much more serious for women than men), many consumers choose to engage in bracketing.
Bracketing is a strategy for anticipating those sizing problems and the need to make returns. Consumers buy multiple sizes of the same item, try them on at home, then keep what fits and return the rest.
An estimated 48% of US consumers, according to a study by Narvar, admit to using this strategy when they purchase clothing online.
Sizing Problems: An Overview
Originally, all clothes were custom-designed, usually by household seamstresses. Clothing was functional. Often, it was patched multiple times. Those household seamstresses were also adept at making over clothing to help it follow the latest trends.
In the mid to late 1800s, however, that changed with the introduction of "ready-to-wear" (also called off-the-rack) lines, which were released first for men, then, later, for women. These included:
Predetermined sizes based on population studies

Mass manufacturing to drop costs

Similar products for everyone
This strategy took off for men starting with uniforms. Women's fashion didn't allow for ready-to-wear lines until the 1900s. As those fashions were introduced, the strategy took off for both genders.
The key problem? Few people are "average."
Breaking Down "Average"
The average size for clothing is based on population studies. It relies on the selection of an independent measure, chest/bust, and then splits it into a series of increasing "sizes." Then, it takes the average dimensions of the people in those sizes in the population and specifies the other sizing components of the clothing.
In the United States, the GS1 Product Images and Data Attributes Workshop has the task of standardizing the color and size codes in the retail industry. This is a practice that has continued for a long time.
There's just one problem with this strategy. Standardized sizes may work great if you're average, but most people are not exactly average.
This is especially problematic for adult women, whose various body measurements, including height, bust, waist, and hips, can differ widely in proportion to each other. As a result, many people have a hard time finding clothing that fits based on a standardized size.
Often, they find themselves unhappy with a product that looks great on a model but has dimensions that just don't break down to their size once they try on the product in person.
Current Solutions to the Sizing Problem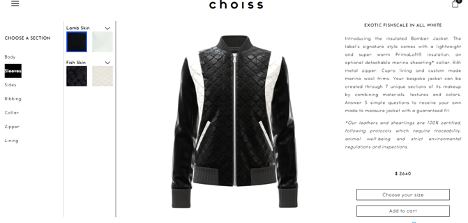 Many businesses are already working on solutions to the sizing problem across the fashion industry. These include:
Targeting Consistent Non-Average Clientele
Through this strategy, businesses in the fashion industry target a specific clientele who differ in a consistent way from the average. They then find the demographic averages for that specific clientele.
They market specifically to that subset of the population. These might include Big and Tall manufacturers or plus-size brands.
Made-to-Measure Clothing
Made-to-measure clothing helps address many of the challenges of standardized clothing sizes.
First, customers fill in a few rough details, often on 3D for fashion software. Then, they customize the design further to match their specific shape. This works well for women who do not have the average body shape.
Low-end options for made-to-measure clothing add around 10 to 20% to the cost of ready-to-wear clothing. They also add around 2-3 week delivery times.
Many people have complaints with lower-end made-to-measure clothing manufacturers, though mid-range options tend to have better fits, overall, given the same measurements.
For men's fashion, made-to-measure suits might include Hockerty, Indochino, Surmesur, iTailor, Knot Standard, and Black Lapel. Women's fashion options include skirts through Rita Phil, dresses through Sumissura and Balodana, suits through Lady Bespoke, or a wide range of fashion options provided through eShakti.
Post-Purchase Custom Tailoring and Hemming
Some people become frustrated with the options currently available to them. So they choose to buy clothing that fits or is larger on every measurement.
Then they take it to a tailor or seamstress and have them "bring it in" to reach a better fit. This strategy is often used by celebrities to get a better fit out of common, off-the-rack clothing.
A Detailed Fit/Measurement Analysis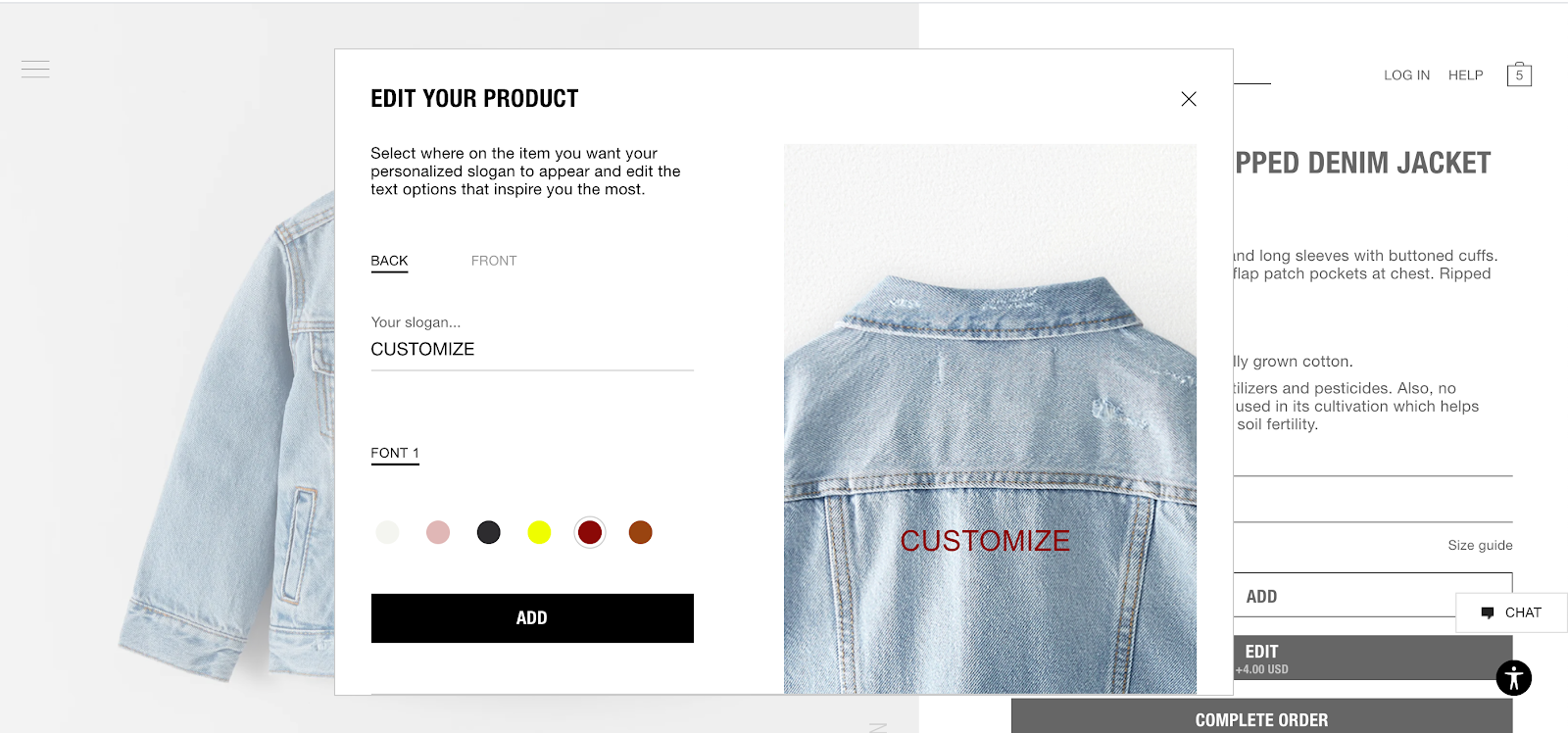 For consumers looking for a much better overall fit for all their clothing needs, a detailed fit/measurement analysis is one of the most effective ways to achieve their goals. At the most basic level, this can be done by taking your own measurements, then comparing them to a retailer's sizing chart.
However, there are a couple of critical problems with this strategy — most notably, not all retailers' charts are 100% accurate. Also, taking your own measurements can introduce errors.
Enter 3D for fashion and fit/measurement analytics. Many of these products are still in the development process. As they continue to grow, however, they have the opportunity to provide 3D garment measurements and design tools that offer high-quality views of fashion apparel. Everyone from fashion designers to pattern makers can deliver clothing that fits the measurements of real-world users.
It takes out the PhotoShop element — that question about how products in a showroom look on a real person rather than on an edited model.
Also, it provides a high level of functionality. Users can easily determine what clothing designs will really look like on them.
Here are some current projects and platforms focusing on 3D for fashion:
Fit Analytics
Fit Analytics prides itself on using a 3D model for better analytics and real-time visualization of how the outfit will look on the consumer. A 3D sample is a vital part of the design process. It provides a much better overall user experience for online shoppers.
Fit:Match
This platform uses body scans and then makes product recommendations based on them. It helps offer the same selection that consumers would expect from physical samples. But it uses virtual body scans to help make recommendations and improve fit for users.
MySizeID
This platform combines user scans via smartphone with the brand's sizing charts to make recommendations on ready-to-wear clothing.
3D for fashion software has become increasingly important as it reaches these important milestones:
Design development and algorithms are changing to be more intuitive and accurate

3D printing continues to improve

Consumers are looking for a rising standard when it comes to online user experience while clothing shopping
You can be a marvelous designer. But if you don't have the right tools to decrease lead times, enhance product development, and improve the options available for your customers, you may find it difficult to bring down those return rates and enhance customer satisfaction.
With 3D design technology, however, you'll find that you can give customers a better idea of what their products will look like in real life. You can also help your customers become more comfortable and more satisfied with their clothing.
Do you want to start driving sales with better product visuals? Contact us today to learn more about our 3D for fashion solutions.