3 Online Shopper Hesitations That Product Configuration Eliminates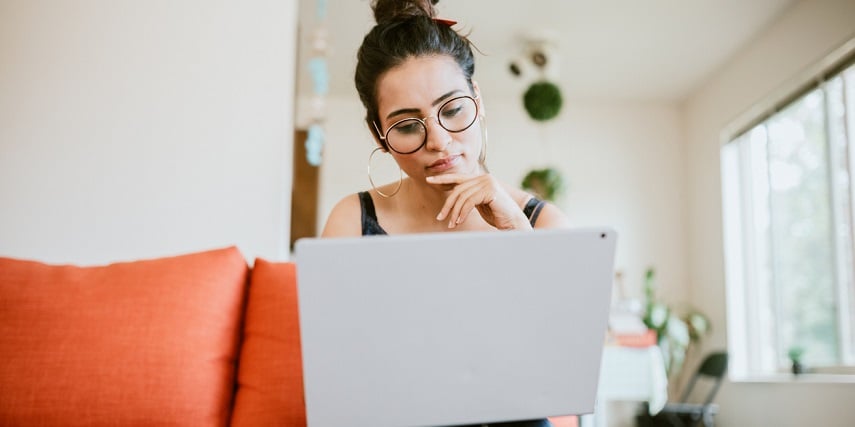 While eCommerce has seen hefty increases since the beginning of 2020, customers are still often hesitant to make online purchases. As people grow more comfortable returning to brick-and-mortar stores, sales could significantly decline.
However, you could still come out ahead. It just requires an understanding of the root causes of hesitation and the proper implementation of product configuration.
There are many reasons customers hesitate to complete an online purchase. They vary depending on the customer—as well as the product.
High-end purchases come with more pressure to make the right choice, therefore causing more hesitation. Certain products are also harder to buy online due to factors like needing to feel, try or otherwise interact with them.
While there are countless reasons an individual might put off buying a product, the most common ones tend to fall into three categories. Let's go over the most common reasons for hesitation, discuss some examples and discover how product configuration can help.
1. Friction in the buying process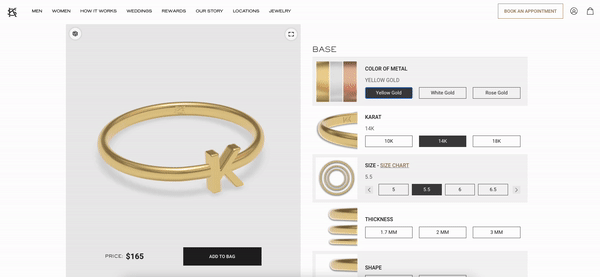 Shoppers want their buying process to be as smooth and seamless as possible. The more difficult it is to complete a purchase on an eCommerce site, the more likely they are to give up and go elsewhere.
In fact, this is so influential that customers with low-effort transactions are 90% more likely to return. Furthermore, customer effort scores — the metric used to measure the ease or difficulty of making a purchase — are 40% better at predicting customer satisfaction and future brand loyalty than any other metric.
Data and specifics
Common causes of the kind of friction that drives customers away include:
Poor site navigation that makes finding products difficult: This accounts for

half of all lost sales

.

Slow site speeds that drive mobile visitors away in record times: 40% of shoppers wait no more than

3 seconds

. That's bad news considering that the average mobile site takes

27.3 seconds

to load, and even the top 100 web pages worldwide took

8.6 seconds

!

Lack of information:

Almost half (45%)

of adults in the US will give up on a purchase if they can't find fast answers to their product questions.
How product configuration overcomes these obstacles
Threekit's product configuration platform uses only responsive, mobile-friendly and SEO-optimized images in the GIF file format to provide high-quality, less resource-intensive images. Threekit's product configuration process also uses fast-loading, photorealistic, pre-rendered images to allow thousands of images to be created without slowing site speeds.
With guided selling, users are led through the process of finding and customizing their ideal product step-by-step with configuration rules, bulk actions and template options. This makes finding the perfect item effortless.
2. Poor customer experience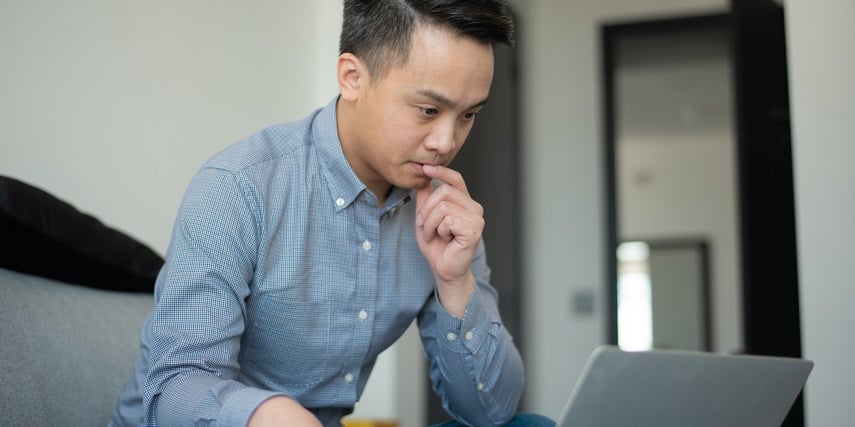 Sometimes, poor customer experiences can be more common online than in stores. After all, online shoppers don't want the hassle of dealing with customer support; in-person shoppers can turn to a nearby employee to ask a quick question.
In-store experiences are also immune to some of the most common online customer experience (CX) issues.
Data and specifics
Some of the most prevalent CX issues are:
Customers often get bored or distracted when an online store provides a lack of fun and excitement.

Not being in the same physical location as the product is a common eCommerce customer complaint, with many

citing issues

like having no opportunity to see the products in-person (47%), try them out (43%) or otherwise interact with (touch, move and examine) products (46%).

Customers hate encountering unexpected costs, and

17% abandoned a purchase

due to a lack of pricing transparency.
How product configuration overcomes these obstacles
Product configuration with real-time 3D or 360° visuals is anything but boring. It keeps users engaged and entertained.
At the same time, our augmented reality (AR) capabilities provide users with an immersive and interactive way to try out products from the comfort of their own homes. Our visual commerce experience also has dynamic pricing to update the displayed cost each time the customer makes a change, so there are no surprises at checkout.
Product configuration with AR provides users with an in-home viewing experience, increasing psychological ownership and raising conversion rates by up to 300%. It's so popular that it even leads to increases in customer retention, customer experience metrics and customer expectations for product pricing.
3. Lack of confidence in the site or product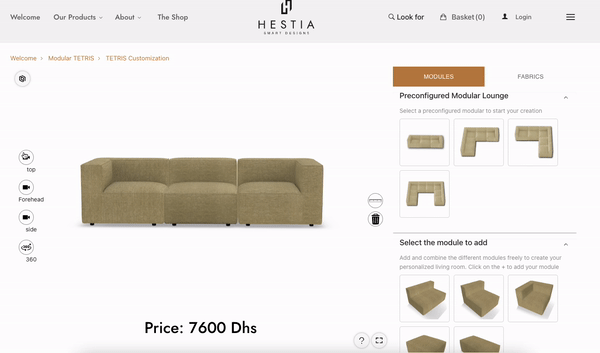 Customers are wary of shopping online as scams are so prevalent. They worry about whether a site is trustworthy or not and if the products are being depicted accurately.
They always have their guard up, look out for anything suspicious and avoid risk whenever possible. This mindset can lead to extreme cart abandonment rates as these doubts and fears lead people to take any excuse not to buy.
Data and specifics
The internet is a scary place for many people who become distrustful the more bad experiences they have. Consider:
Most online consumers (79%) have

data privacy concerns

.

Almost half (45%)

believe fraud is an inevitable risk

inherent to online shopping.

Many avoid online purchases due to satisfaction concerns. They wonder if the product will match their expectations and if they'll like it. Shoppers also worry about a complicated returns process or losing their money if they don't like it.
How product configuration overcomes these obstacles
Threekit can help you maintain data privacy and regulatory compliance to ensure your customers' data is safe and their buying process is secure. Also, the advanced nature of the technology is a sign of your site's reputation and trustworthiness.
Putting shoppers in control of their product lets them create an item they know will address their needs. The advanced, detailed, real-time images give them a better idea of what their product will look like and improves buyer confidence.
Elements like zoom, rotation on one or more axis, AR and interactive hotspots that display text or photos add context and provide additional information. These features have been shown to increase customer confidence and loyalty, as well as reduce costly returns.
Supercharge your sales with product configuration
Product configuration has a great many benefits that help combat the persistent and expensive issue of buyer hesitation and cart abandonment. It also creates an ideal customer experience that allows users to create bespoke products tailored to their exact needs.
Get in touch to learn more about Threekit's amazing platform and the wealth of benefits it can provide for your eCommerce store.