4 Ways a Product Configurator Can Help With Metadata Management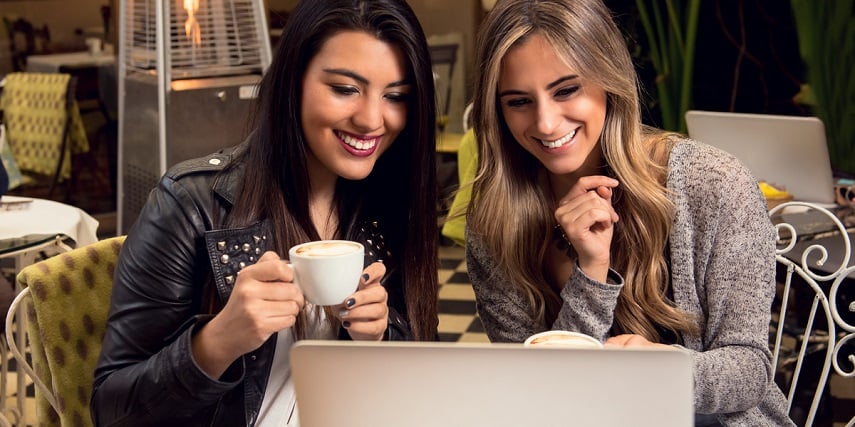 Metadata management is often challenging for businesses of all types. This management process entails managing a wide variety of data about products, particularly when it involves custom products with many potential options.
Managing your company's metadata is critical for optimizing the efficiency of the online shopping experience. If you're looking for a great way to facilitate efficient data management, a product configurator can help in several key ways.
Here we'll discuss how you can use a comprehensive, user-friendly product configurator to improve data governance.
The importance of metadata management
Companies often spend a substantial amount of time looking for data as opposed to analyzing and actively managing it. In fact, according to IBM, business leaders spend 70% of their time locating data and only 30% analyzing it.
This makes it important for businesses to incorporate an effective metadata management strategy that boosts operational efficiency. With the help of reliable metadata management tools, you can manage all types of metadata your business creates and uses.
Ultimately, the right solution will help you standardize all metadata. You'll be able to more effectively:
Document and analyze data

Manage technical metadata and schemas

Develop standards for a business glossary

Optimize workflows

And more
By integrating a state-of-the-art product configurator, you'll reap the benefits of metadata management and better organize your information assets.
How a product configurator can improve metadata management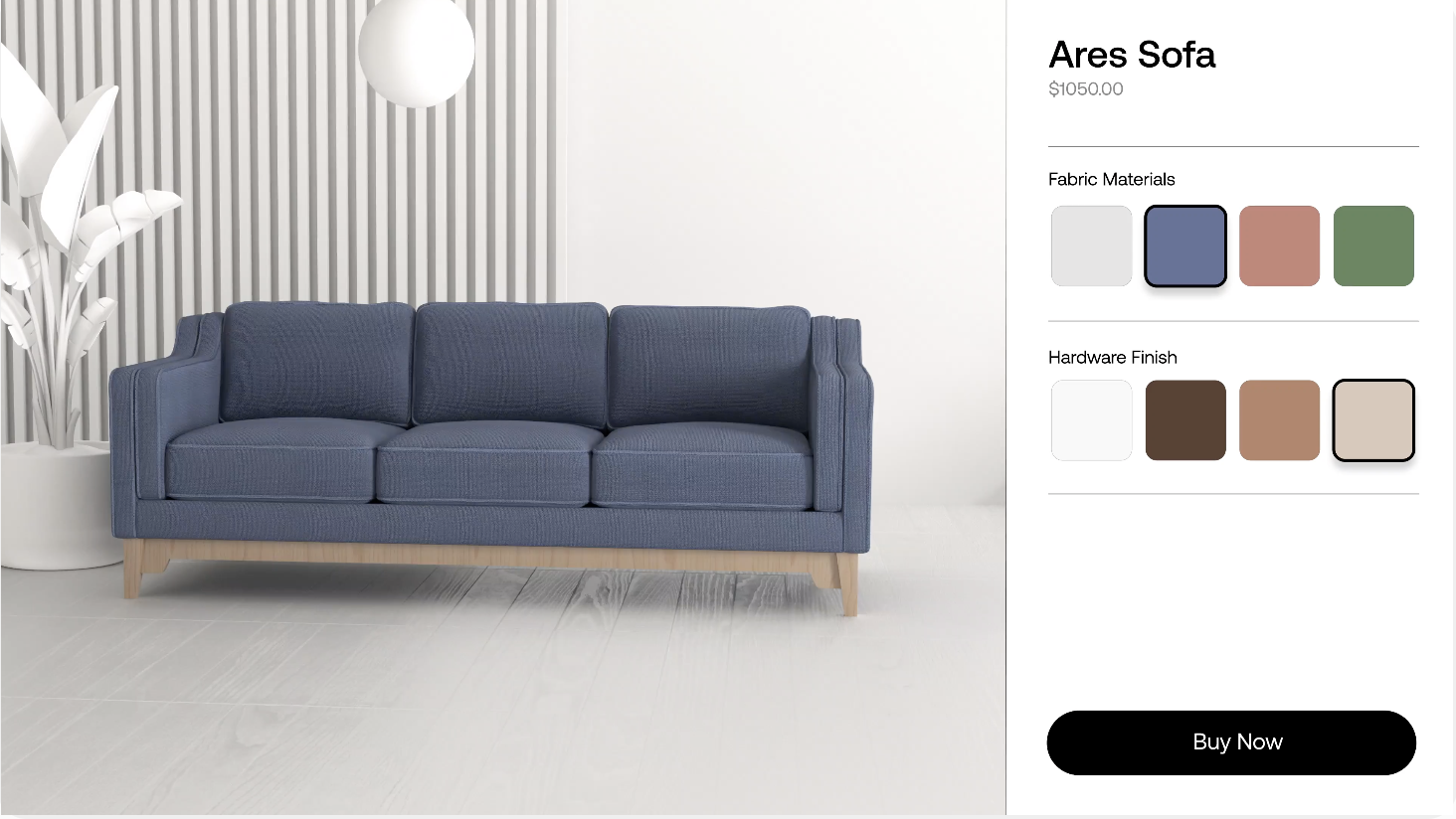 While a product configurator is great for improving the customer experience, it also offers multiple benefits for business users. If you're wondering specifically how a product configurator can help with managing metadata and improving data discovery, the following are some key ways product configurators function as dependable metadata management solutions.
1. Instantly update product options based on inventory changes
You can connect your product configurator to your inventory to more reliably manage data elements and data sets. This means that if you make changes to your inventory, the product configurator can instantly reflect them.
For business users, this means that you won't have to worry about offering products or features that you no longer have. You can also update your online inventory with new products and custom options much more efficiently than you would with a conventional eCommerce page and traditional product photography.
As soon as you add a new item, you can begin selling it.
Meanwhile, for end-users, the ability to instantly update online inventory will prevent them from mistakenly ordering items that are out of stock. If an option or product is no longer available, the configurator will exclude it or gray it out.
This level of automation can greatly improve your business's ability to manage business metadata.
2. Collect data about sales and more that will impact analysis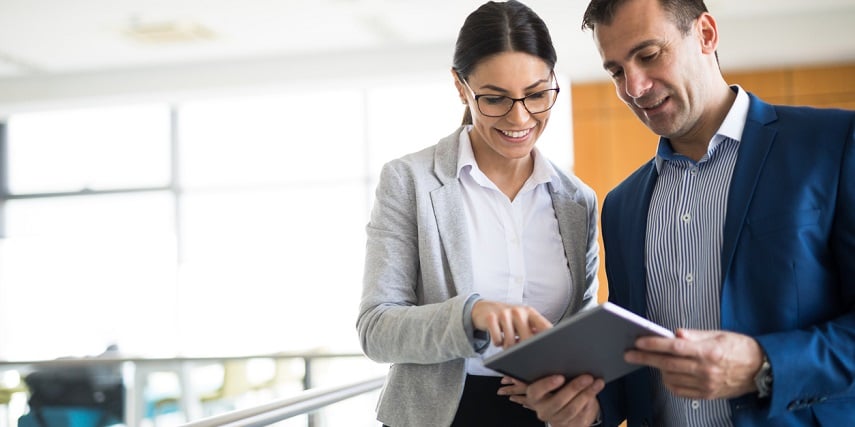 Another crucial advantage of using a fully-equipped product configurator is the ability to collect more and better data. You can gather information about buyer behavior and sales to improve analytics. In turn, this can affect your decision-making abilities.
For example, you might discover that certain product options are more popular than others, such as certain textures or attachments for custom furniture. This could lead you to offer more of these options or influence your marketing campaigns.
You may also find that shoppers spend more time configuring certain products based on page engagement when using a configurator. In these cases, you might find ways to improve the engagement seen with other products.
By collecting and more effectively managing big data with higher data quality, you'll always be in the know regarding the customer lifecycle and your products' performance.
3. Align your data vocabulary
You can clearly label all data assets in your product configurator's data catalog on the backend. This can go a long way in helping establish a clear data dictionary that further helps with enterprise metadata management. Everyone within the organization will refer to the same glossary for data, which will help align internal processes.
This will improve data integration and make sure everyone is on the same page when it comes to business terms.
4. Maintain data privacy and regulatory compliance
Product configurators can also maintain the integrity and security of data with the right solution. Whether you need to protect sensitive data on an internal level or for end-users, you can do so with an up-to-date, consistently secure product configurator.
This will help safeguard your business and customers from potential attacks and hackers. Subsequently, you'll remain compliant with industry standards for data privacy and keep your customers comfortable shopping with you.
Find the right solution for metadata management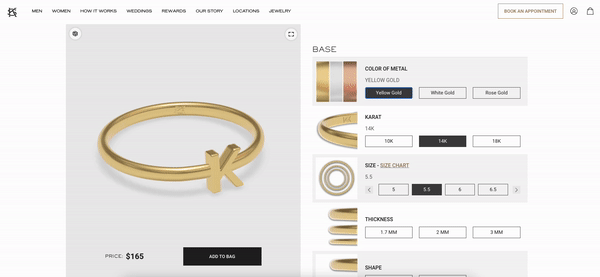 If you want to greatly improve your metadata management capabilities, integrating the right product configurator will give you access to more of the right data. It will also offer sufficient usability that makes it optimal for both your internal teams and customers.
With improved data observability and manageability, you'll see a difference in your business's ability to manage and access your metadata. This will give you more control over your entire data ecosystem as you create a better metadata repository and streamline management processes.
The key is to find the ideal product configuration solution for metadata management, which Threekit is here to provide.
How Threekit offers metadata management
With Threekit, you'll benefit from a complete product configuration platform that offers superior data management and much more. You'll have the ability to easily access, input and analyze critical data to improve decision-making.
Threekit comprises three main components that set us apart from other product configurators.
The first is our virtual photography solution, which makes it easy to instantly capture all of your products and configurable options. This means you can make changes to your inventory and instantly reflect them online, without the need for costly and time-consuming product photoshoots.
Meanwhile, our product configurator enables you to easily access and manage metadata. At the same time, your customers can see accurate 3D models of your products and update them in real time with custom options. This will increase confidence among customers and impress them, keeping them more engaged and satisfied than traditional product pages.
Additionally, you can incorporate augmented reality (AR) technology that allows customers to view virtual products in physical spaces using their smartphones or tablets. For instance, a customer can see how a custom couch would look in their living room before buying, eliminating the need for physical product samples.
If you would like to learn more about how our product configurator can improve metadata management and many other aspects of your online business, reach out to us today.