Why Brands Should Use a Visual Product Configurator for WooCommerce
One of the biggest challenges of doing business online is product visualization, yet it plays a critical role in the success of eCommerce stores. Retailers operating through physical stores only have to arrange products on the shelf for customers to see, touch, and inspect them physically. As a WooCommerce merchant, you will need to do a lot more for customers to interact with your products.
The difference between eCommerce shopping and browsing in physical stores is the reason why returns of online products are more than double what they are in brick and mortar. In short, the in store experience allows you to see exactly what you are buying. There is no room for misinterpretation. To wit, a recent study found that 51% of consumers are willing to use AR to explore products. They want to actually see products in their space. Also, 40% of consumers would pay more for a product if they can explore it using AR before they purchase. Quality product visualization has a significant impact on the bottom-line, which is why brands on WooCommerce should adopt a visual product configurator.
What Solutions does a Visual Product Configurator for WooCommerce Offer?
A visual product configurator for WooCommerce is a unified visualization solution that allows brands to access 3D product customization, virtual photography, and augmented reality. It is much more than product visualization since it simplifies a wide range of complexities facing many eCommerce stores online. You can access all three solutions using WooCommerce integrations that connect your store's website with a unified visualization platform.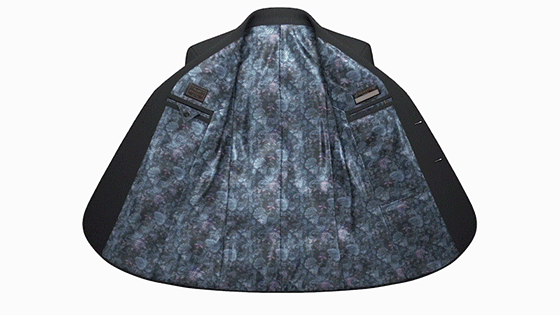 The platform has pre-built connectors and can plug directly into your store's ERP for the software to exploit available data and streamline processes like pricing and enable instant updates. The integration also allows Bill-of-Materials (BOM) to work with your ERP for you to generate the components you need to help shoppers to customize your products using a WooCommerce product configurator. You can also use Product Bundling to combine multiple products in one 3D configuration to increase average order size. Once you implement a visual product configurator in your WooCommerce store, you get access to:
1. A Virtual Photographer
A virtual photographer is a software that allows you to create computer-generated images (CGI) of your products quickly and cheaply. You just upload product design files like sketches, photos, samples, or existing CAD files on the software, and it will generate photorealistic images of your products. The entire process is 100% digital and allows you to upload generated photos on your site instantly. A virtual photographer delivers virtual photos with the same level of quality offered by traditional product photography but quickly and efficiently.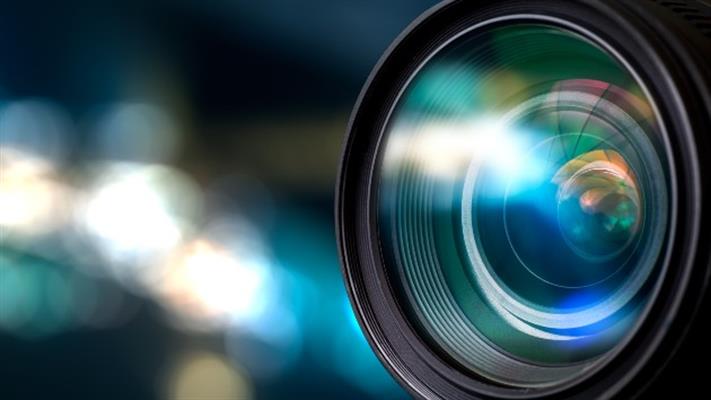 With a virtual photographer, it will cost you less than $1 per photo, while traditional photography delivers a single photo for about $100 to $400. Implementing a visual product configurator in your store can save a lot of money. It also saves you time and eliminates the frustration of running, looking for professional photographers to shoot your products. A virtual photographer can increase your competitive advantage over the competition since it reduces the overall operation cost and reduces the time it takes to deliver new items in your inventory to market.
With product visualization software for WooCommerce, you can also implement a 3D configurator on your site. A WooCommerce product configurator enables you to create interactive 3D models that lets shoppers customize items to meet their needs. If you offer highly customizable products like home furniture, custom apparel, bikes, or office chairs, you can create different components of your products and deploy them on your 3D configurations. For example, Light Helmets implemented a WooCommerce product configurator in its store to allow customers to design and customize the helmet based on their needs.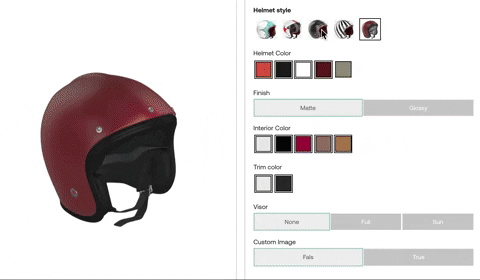 Customers can change colors and swap parts like a face mask, chin cup, and other special features, all with the click of a button. The customizer is also designed with a 360-degree viewer that allows the customer to rotate the helmet and inspect it from all angles. Customers can also use a zoom feature for close-up inspection of complex features. With 3D configurations, customers can see, explore, and interact with your product, just like in a physical store. It eliminates the lack of touch and first-hand experience, differentiates your store, drives engagement on your WooCommerce site, improves communication, and increase sales. A WooCommerce product configurator will give your store a huge competitive advantage.
3. Augmented Reality
A WooCommerce visualization software in your store allows you to exploit Augmented Reality (AR) to bring your products to life. If you offer pressure cookers, you can use AR-viewable 3D models of the cooker to allow potential buyers to place the product in their home.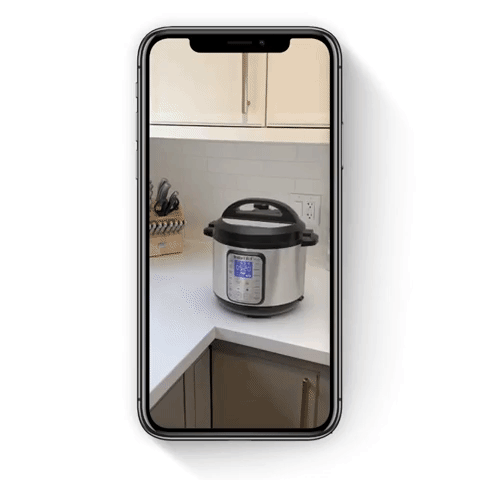 The ability to juxtapose online products in the real-world can increase customers' confidence in your products. It highlights to the customer how the product is perfectly designed to meet their needs, which can increase sales. If you offer clothes or beauty products online, you can use AR to allow potential buyers to try out products virtually before placing the order. WooCommerce product configurators powered by AR can reduce returns and increase customer satisfaction.
What are the Benefits of Using a Visual Product Configurator for WooCommerce?
A 3D visual product configurator for WooCommerce can improve product visualization on the storefront with the 'wow' factor that you need to increase your conversion rates. Leveraging a WooCommerce product configurator, virtual photography, and AR through a unified visualization platform can streamline product presentation, description, and customization. Addressing these challenges will benefit your store in several ways.
1. Streamline processes and give you independence
With a virtual photographer, you can create high-quality photos of your products quickly without the need to hire experts. It gives you full control of mission-critical processes and operations. On the other hand, a 3D configurator and AR will both streamline and improve product visualization, description, and presentation in your store. You don't need any additional training or help from an expert to leverage the three solutions.
2. Differentiate your Store
A WooCommerce product configurator can differentiate your store from the competition. It gives the customer control in the design process, which is a memorable experience for most customers. You can use a 3D product customizer on your site to allow online shoppers to customize office chairs to meet their needs.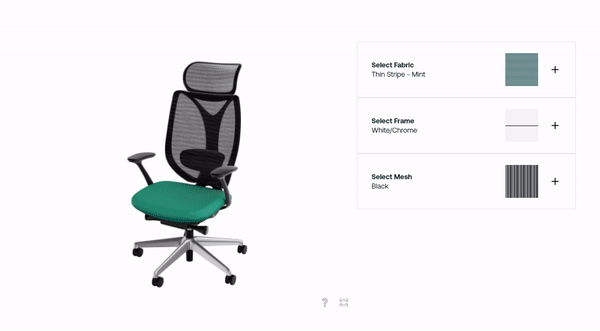 Giving your customers the tools they need to make informed purchase decisions can shorten the sales cycle, reduce returns, and increase your competitive advantage. Your store will stand out from the crowd.
3. Increase sales
Both AR and 3D product configurations can increase sales by helping customers to design and customize the product of their dream. Customers are more confident and willing to buy products they help create. You can use a product customizer to enable customers to customize helmets to meet their needs by applying accent stripe color, matte or glossy finish, interior color, and so on.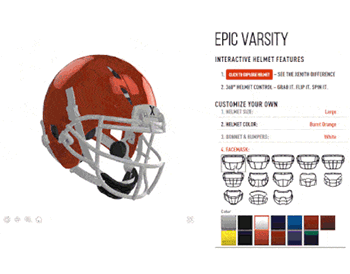 They also use a 360-degree viewer to inspect the helmet from all angles for better understanding. Product customization can increase customers' confidence in the helmet and convince them to purchase it. One electronics retailer has recorded a 40% revenue bump thanks to a WooCommerce product configurator.
4. Drive engagement and time on your site
Configurators with interactive 3D models can grab and hold the attention of window shoppers long enough for you to convert them into paying customers. You can deploy a 3D product configurator on your site to entice shoppers looking for the perfect engagement ring to convey their love.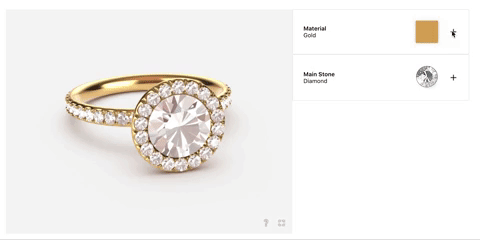 They can customize the ring with a pink diamond if they wish or change the material of the ring's band. AR can also engage customers and entice them to act on their impulses.
5. Improving communication between you and customer
AR allows you to present your products accurately and highlight the selling points. On the other hand, a WooCommerce product configurator gives the customer the tools they need to tell exactly what they want to purchase. It can improve communication, reduce returns, shorten sales cycles, and increase conversion rates.
Threekit offers a WooCommerce product configurator with an interactive 360-degree viewer and other functionalities that support product customization in online stores. Please contact us to schedule some time with one of our WooCommerce configuration experts.