Why Your Board Will Be Asking About 3D Next Quarter
3D configuration and augmented reality used to be considered "futuristic" technologies, reserved solely for sci-fi films films and one's imagination. But these tools are here and ready for eCommerce brands and retailers to take advantage.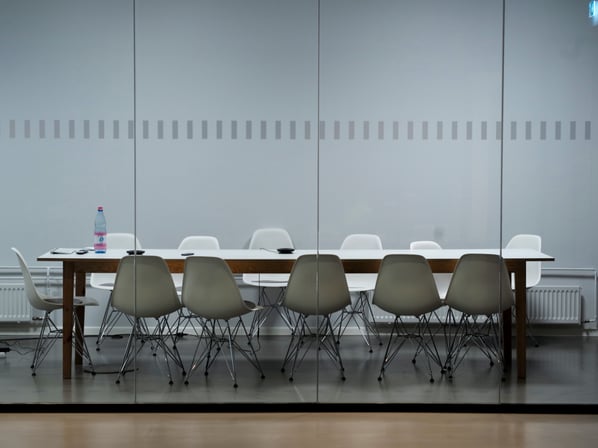 After years of popularity in entertainment, 3D images are making their way into e-commerce. This trend began to pick up speed last year when Amazon decided to allow 360 spins in product listings. Nearly simultaneously, several furniture brands introduced augmented reality (AR) features to improve their online shopping experience.
By now, it's likely that your board has noticed that experiential retail is on the rise, especially if they pay attention to Gartner research, which lists "visual commerce" as its top trend in digital commerce for 2020. And Gartner's not alone. Many online retailers have been upping their game, providing product visuals that go beyond a scrollable carousel to enable online shoppers to interact with products in an immersive way. This move toward experiential digital marketing includes customizable 3D renderings, 360 product spins, AR, and more.
But no quality product visual is cheap and even as this trend gains attention, your board may need convincing before they invest in product visualization software. Here's why 3D visuals are worth the investment for e-commerce brands.
3D Images Improve Buyer Confidence
One of the keys to boosting conversions is improving buyer confidence. When online shoppers have a clear sense of what they are about to buy, they're more likely to move forward with the purchase and be happy when their product arrives at their door.
3D images that allow consumers to view products in 360 degrees give shoppers a better idea of what they're buying, and the ability to engage with a 3D model gives consumers a sense of agency. The availability of 360-degree high resolution images boosts conversions. The addition of 360-degree rotations can increase conversion rates by 27 to 40 percent when compared to product pages that only display static images.
Customizable 3D Product Visuals Empower Online Shoppers
For e-retailers selling customizable goods, 3D configuration technology is a boon. 3D product configuration supports customers who want to be able to preview the exact color combination or inscription they'll be purchasing, and it's easy to see the impact of 3D models in two major categories:
Jewelry and watches. When online shoppers are looking for a custom engagement ring or the inscribed wedding band of their dreams, it's no exaggeration to say that they want to be sure they know what they're getting before they make a purchase. Customizable 3D renderings allow shoppers to preview the product with whatever custom features they'd like to have. While online sales in this sector have been slower to catch on than in some others, revenue still grew at an annualized rate of 4.9 percent to $8.0 billion last year.
Furniture. Even as online shopping has gained popularity, it's been a challenge for brands to move furniture purchases out of the showroom. Last year, eMarketer reported that only 1 in 10 customers prefers to buy their furniture online. Now that shoppers can preview couches or chairs in 360 degrees on many eCommerce websites, this sector is expected to see more lift online in 2020.
As AR continues to reshape the eommerce landscape, the new baseline for customer experiences is that they are interactive and 3D. Consumers are already beginning to expect to be able to preview how a couch will look in their living room or how a ring will look on their finger. Easily accessible AR features are no longer a remote and distant possibility for consumers. The technology is here and retailers are starting to use it to make hay.
3D Product Visuals Deliver a Better Customer Experience
If you want your brand to stand out from the pack today, your customers have to have the best experience available. The current bar is set at customizable 3D models or 360-degree spins.
The best product imagery available today is not simply a wheel of eight high-resolution images: it's one image of the product that can be spun 360 degrees to showcase the product from every angle. Who would want to buy an armchair without knowing what the back looks like? Few people today would have the confidence to make that purchase. And customers know that a company they can trust will anticipate that their customers want to see the back of that chair.
Experiential 3D marketing also improves customer satisfaction in a way that directly impacts the bottom line for e-retailers. Studies have found that including 3D product images in the online shopping experience can lead to a 50 percent reduction in product returns. Between shipping and restocking costs, the impact of reduced returns should not be underestimated.
Perhaps most significantly, reduced returns means increased customer satisfaction and an increased likelihood that consumers will return to make another purchase on your website.
Your Future Purchases Will Be Previewed in AR Using 3D Models
Investing in 3D models today doesn't just set your brand up for better conversions in the year ahead, it can help prepare your brand for the AR revolution that's on its way to shoppers' smartphones and computers today.
For more information about the future of experiential retail, check out our Guide to 3D to learn more about 3D configuration and how to create 3D product images to support your e-commerce efforts.
---
Threekit is product visualization software that creates photorealistic images, interactive 3D and augmented reality experiences that help businesses sell more. To learn more, please schedule some time with one of our teammates.