Adding 3D and Augmented Reality for eCommerce to Your PIM
This post is part of our Threekit Webinar Series, a blog series where we recount the most pertinent takeaways from the Threekit insiders and guest experts who are thought leaders in the 3D and augmented reality space.
---
With more and more consumers doing the bulk of their shopping online, consumers are seeking additional confidence when making decisions. Providing immersive, user-friendly, interactive 3D experiences helps show them exactly what they'll be purchasing while making them feel more in control. Threekit and inRiver have teamed up to provide eCommerce brands with those 3D and augmented reality (AR) experiences to increase online sales.
In a recent conversation, Hilary Murdock, Lead Product Marketer at Threekit and Scott Bears, a Senior Sales Engineer at inRiver explained how they're making that happen. The following is a summary of what they covered.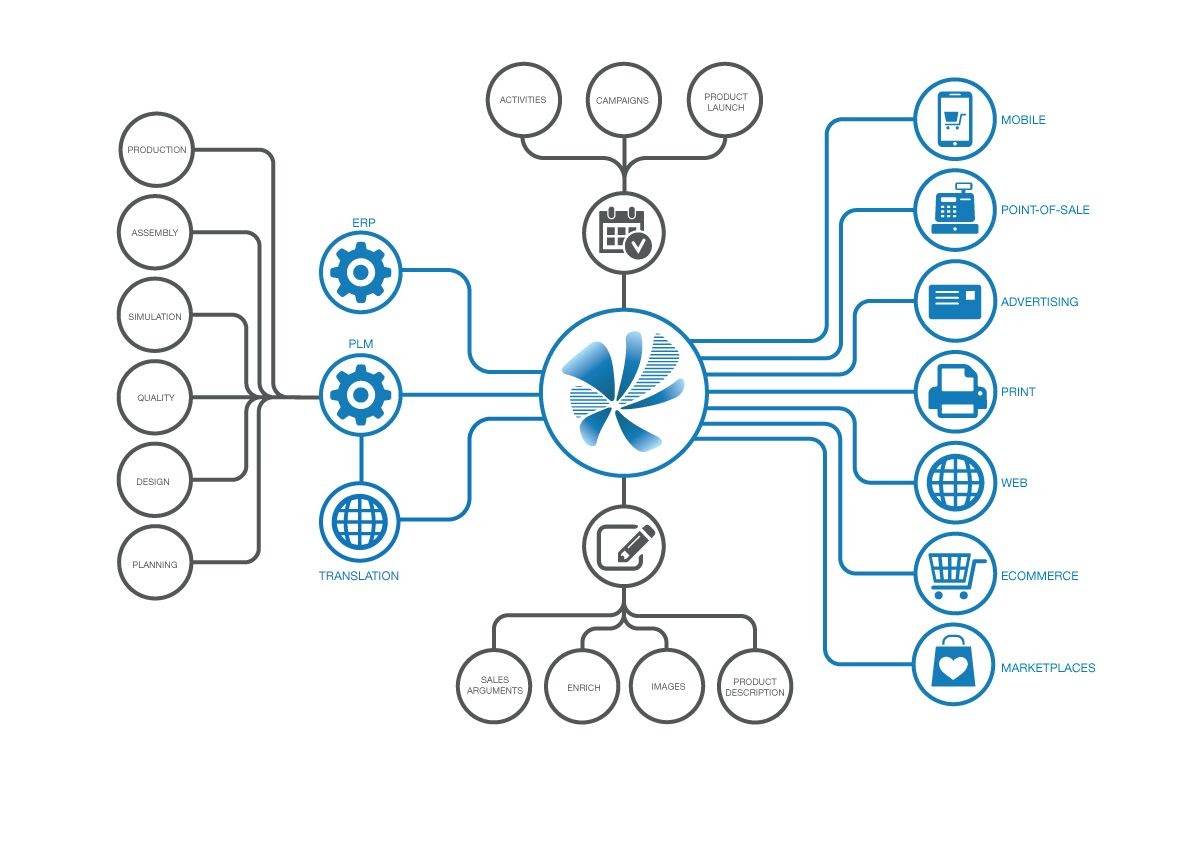 inRiver PIM Solution
How inRiver is Making Inroads
Buyers are pointing to visuals as the key influencer in their purchasing decisions more than ever before. The experienced 3D artists and developers at Threekit create rich 3D renderings that can be customized to show customers literally thousands of permutations. That's a lot of power and it requires an integration that makes asset management and approval processes as easy as possible. Working with a partner like inRiver to keep data and assets in one convenient place makes it easier for marketers to manage the many 3D images, permutations, and customization options needed to meet consumer expectations.
View the webinar here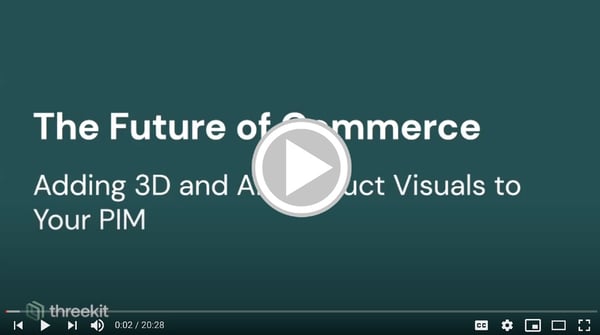 inRiver is on a mission to make their clients the best online marketers in their categories. They make that possible by helping clients easily and efficiently manage their product data to improve their PIM, or product information management. This starts with identifying one central place to house all product content, including copy and visual media, enabling all parties involved to have access to assets and contribute to the online customer journey. As a software-as-a-service operation, or SaaS, inRiver is constantly undergoing new functionality updates to stay current in the ever-evolving digital marketplace. This ensures digital asset management is built into the configuration platform for faster client use and better customization for the end user, or customer. In short, inRiver helps eCommerce businesses utilize 3D and AR with ease.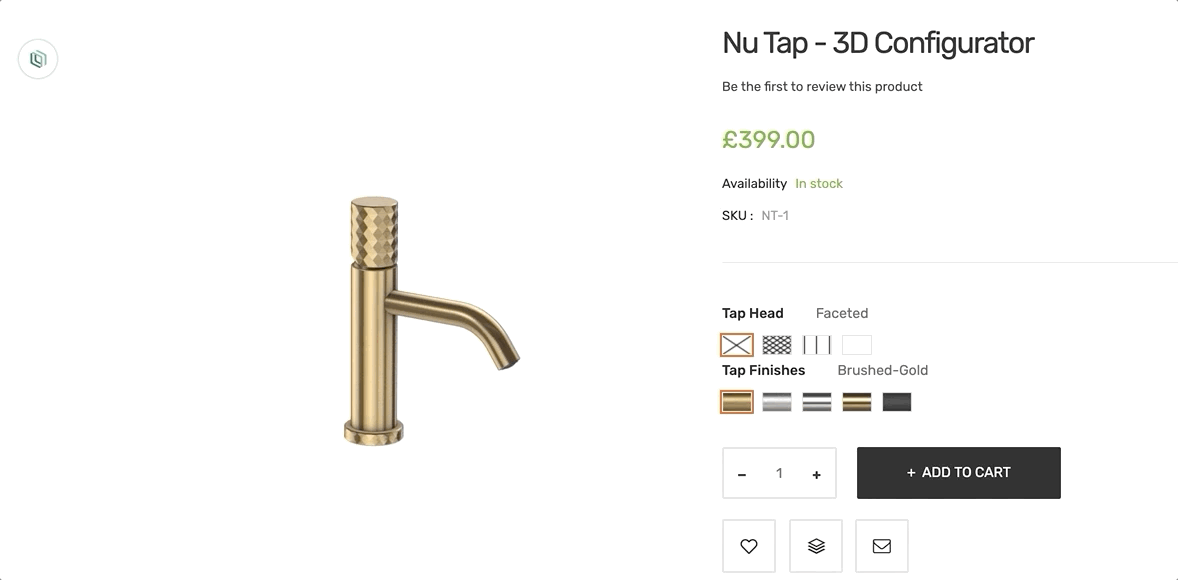 Want to learn how to add 3D configuration and AR to your PIM?
How Threekit is Raising Visual Standards
Threekit builds rich, detailed 3D renderings and product configurators along with other leading-edge visual marketing tools to help brands provide their audiences with the online experiences they want and deserve. Gone are the days of market managers coordinating and paying high rates for massive photoshoots. The 3D artists and virtual photographers at Threekit can create true-to-life product renderings that can be configured to show thousands of permutations. They can even create AR experiences to help consumers see their perfect product in their space. When consumers can see what they have in mind built in real-time, they're likely to go from browsing to buying.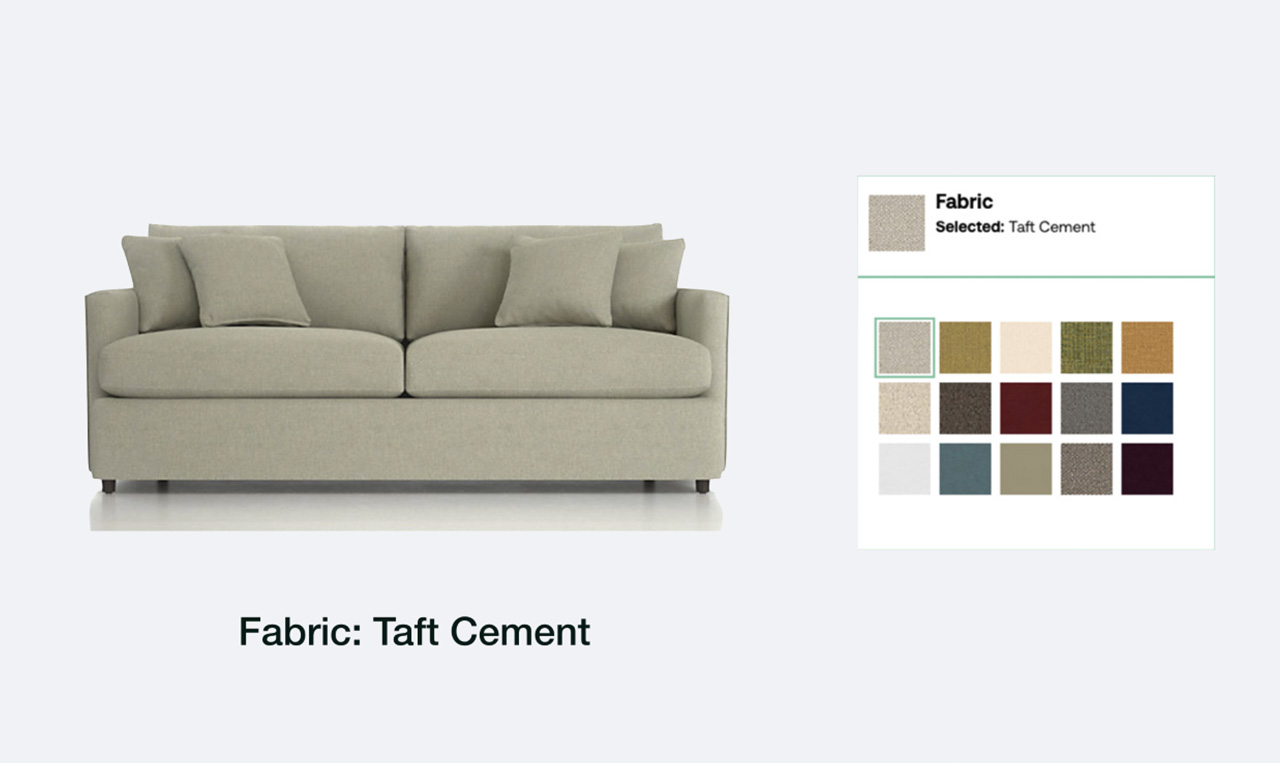 inRiver + Threekit: A Perfect Partnership
Since Threekit provides some of the highest quality 3D visuals and product configurators in eCommerce, they need a data management operation that holds the same standards. inRiver is exactly that. When the two companies work closely alongside one another, they're able to provide a seamless, effortless experience for their clients. Clients access Threekit content and product information in inRiver, while the actual development and approval take place with Threekit.
Easy to Use, Effect for Business
One would imagine the thousands of images and permutations made possible by Threekit would take an expert to navigate. But inRiver keeps the entire process clear for even the novice marketer. The inRiver user experience couldn't be simpler, more intuitive, or more of a pleasure for clients. inRiver has a platform to take clients through each step, from supply to enrichment, to publishing. They've also designed and developed a user-friendly software that integrates with your existing CPQ platform so exploring and publishing 3D visuals or AR experiences is a breeze.
These two platforms—inRiver and Threekit—combine the best of both worlds by putting rich, beautiful, powerful 3D imagery and AR capabilities at your fingertips, in one centralized location. The 3D artists, developers, and service professionals at Threekit are always driving innovation to ensure their clients stay ahead of the fast-advancing digital marketing curve. If you're ready to add that power to your eCommerce brand while keeping things simple and easy to manage, get in touch with us today for a consultation or demo.