Sublimation Printing in eCommerce: Using Online Tools for Custom Goods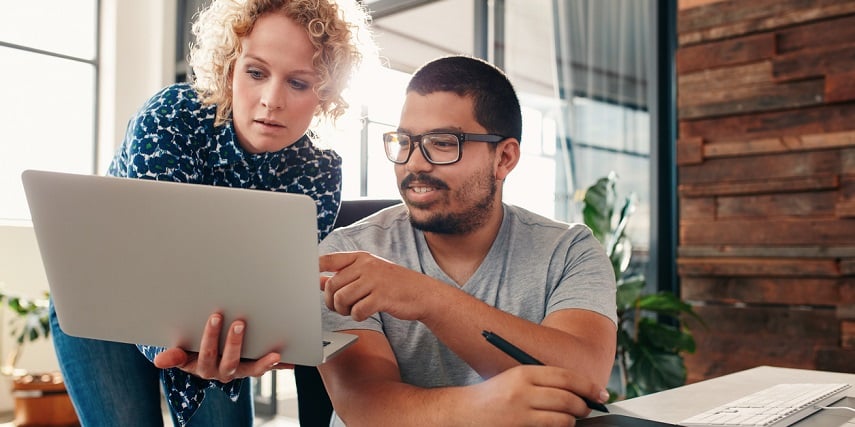 One industry that's rapidly growing on an international level is the dye-sublimation printing industry. According to research from Smithers, the industry is expected to grow to around $15 billion by 2023, and it's showing no signs of slowing. If you're looking for an efficient and cost-effective way to print products, especially print-on-demand apparel, sublimation printing is often a great process to use. When combined with product customizer tools, you can give customers exactly what they want with high-quality printed custom products.
To give you a better understanding of this process and what it entails, here we'll review what sublimation printing is, how it works, and the many benefits of using it along with product customizers.
What Is Sublimation Printing?
Put simply, sublimation is a type of printing process that involves the transfer of a design into a fabric or other material through the combination of heat and sublimation ink. It's particularly popular in the apparel industry because of its ability to print seamless designs on T-shirts and other clothing.
Advantages of Sublimation Over Legacy Processes
Compared to other legacy printing processes, one of the key advantages of sublimation printing is the ability to significantly reduce the time it takes to produce a large number of colors, sizes, and decals.
In addition, sublimation printing allows for the personalization of a single holistic design (as opposed to separate components). The resulting product also seamlessly integrates designs into polyester fabric or other materials without creating any additional layers. You can also manufacture at scale with more efficiency.
There are two key rules involved in sublimation printing to keep in mind, however:
The material must be at least 60% polyester.

Designs must be printed on a white backdrop.
As long as products adhere to these rules, the possibilities are nearly endless.
Overall, the sublimation process allows for plenty of configurable areas, and the manufacturer can sell anything the sublimation printer supports. The self-service nature of sublimation printing is also best for manufacturers looking for a more DIY solution, considering they don't need to work with a designer to customize the product. The final design is also built to last, holding up after more than 100 wash cycles.
Ultimately, this process is often better than traditional printing methods.
How Does Sublimation Printing Work?
The sublimation printing process specifically involves heat transfer to combine fabric and dye-sub ink as a singular product. Here we'll go over how the process works from both the manufacturer's and customer's perspectives.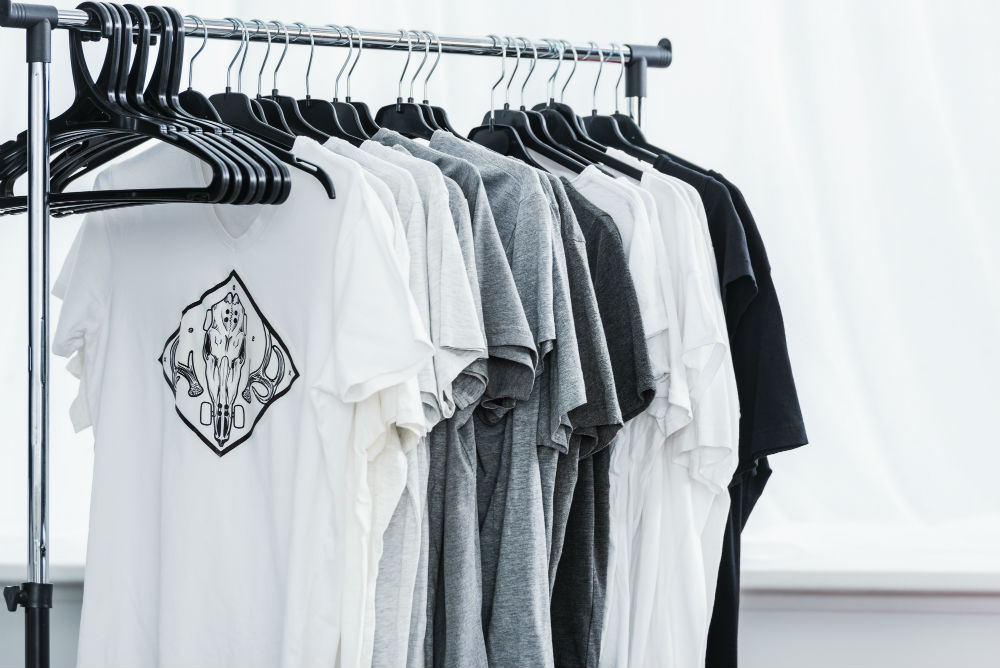 From the Manufacturer's Perspective
At the beginning of the sublimation process, the manufacturer receives a design from a customer. The design is then printed on sublimation paper, which is specifically intended for use with dye-sublimation printers. The sublimation printer works with ink cartridges containing a type of ink that turns from liquid to gas when heated.
Throughout the sublimation transfer process, the heat press causes the ink to combine with the fabric to create a permanent design. Unlike other printing processes, the resulting full-color design is less likely to fade, seeing as the ink becomes a part of the fabric or other substrate as opposed to a layered print.
This digital printing method is becoming increasingly popular for small batch orders and products requiring highly detailed designs. The process is also great for manufacturers in that it's highly replicable.
From the Customer's Perspective
When it comes to the customer, the ordering process is easy and offers plenty of customization options. Customers benefit from more freedom and can customize nearly every inch of their products, which isn't often possible with other printing processes.
For example, when ordering custom clothing, every clothing surface is uniquely configurable. This means that the shirt or other items can feature a design that covers it entirely. Using a product customizer, the customer can easily select different designs for each area or create a single expansive design. At the same time, the customizer could show pricing to both the customer and manufacturer based on the design and material options.
Customers also benefit from products that are long-lasting and less prone to cracking, peeling, or other types of wear seen with prints applied on top of the fabric.
Applications for Sublimation Printing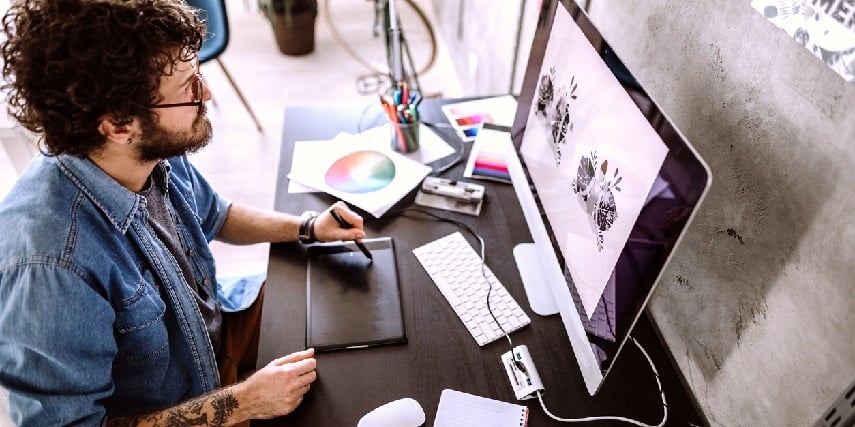 There are many potential applications for sublimation printing. Some of the many products that can undergo this process include:
Polyester Fabric Products — A wide range of products made with polyester materials or poly blends often rely on sublimation printing. These include woven polyester products such as fabric backdrops and tote bags, along with knit polyester products such as hoodies and

other clothing

, table covers, and flags.

Photograph Prints — Sublimation printing is also frequently used to produce top-quality photographs on a variety of products, from magnets to apparel and canvas materials.

Blank Rigid Sublimation Blanks — Many customizable products available in bulk from wholesalers also use sublimation printing to create unique designs. These products could include coasters, coffee mugs, mousepads, phone cases, and much more. These products are often referred to as "blanks" due to their lack of base designs prior to sublimation printing.

Rigid Substrates — Some products treated with polymers may also use this process to sublimate designs, including products made with plastic, glass, aluminum, and fiberglass materials.

Signage — Sublimation printing makes it easy to print designs on a variety of signage options, including retractable banners and vinyl materials.

Decor — Businesses that specialize in producing home decor use sublimation printing to produce many items for use anywhere in the home. Ceramic tiles and curtains are among the many types of home decor that use this printing technology for

kitchens, bathrooms, and other spaces

.
Why Online Stores Need to Offer Sublimation Printing
Today, there is a growing demand for customization and personalized products. Using both sublimation printing and product customizers can help businesses offer more customization options. The combination also makes it easy for customers to choose the exact products that they want.
Through the use of sublimation, you can create high-quality and highly customizable products that satisfy customers; product customizers give them full control over the design process. Subsequently, both of these assets can help boost sales and increase customer loyalty.
The capabilities offered with today's product customizers make them especially valuable when used to design sublimation-printed products. Customers will be able to see a detailed 3D visualization of the product, which gives them an accurate picture of the design.
Pricing can also change in real time to show customers exactly how much the design will cost before ordering. In the process, customers will feel much more confident in their purchases, leading to increased sales.
Compared to legacy processes, sublimation printing and product customizers offer a superior experience for both customers and manufacturers. Many legacy approaches come with slower production times and limited options. Older printing styles also create an unsatisfactory shopping experience, products that aren't likely to hold up after multiple wash cycles, and uncertainty regarding how the final product will look.
See how a product customizer fits into your sales process today.
How a Product Customizer Will Help You Market and Sell Sublimation Printed Merchandise and Products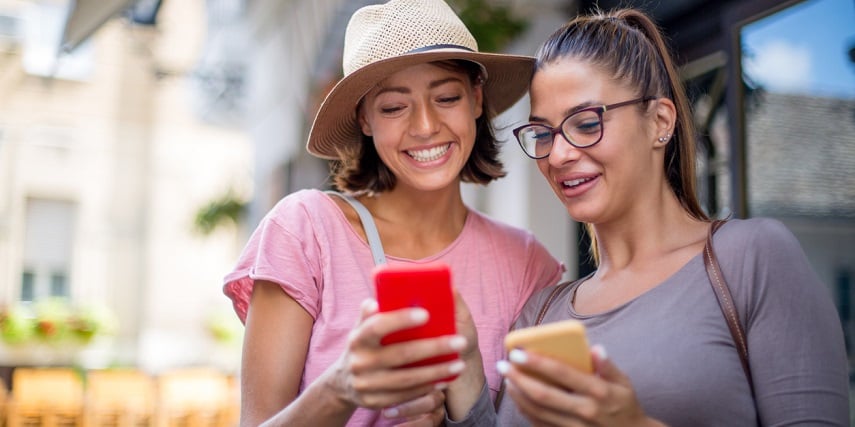 Sublimation printing on its own can be highly beneficial. But you can get the most from this printing process by integrating a high-quality product customizer into the order process. There are several key ways in which a product customizer can assist with marketing and selling your sublimation-printed products.
Marketing
You can support the rest of your marketing efforts by using a product customizer. It presents potential customers with a fun and exciting way to customize products. If customers know that they can choose exactly what they want with full control over designs, materials, sizes, or other features, they're much more likely to be interested in your offerings.
Traditionally, prospects would visit your website or eCommerce store from an ad. Then they'd have exposure to marketing touchpoints as they conduct more research about your products.
However, suppose these prospects can begin designing their own product early on using an accessible and engaging product customizer. In that case, this could significantly shorten the buyer's journey from seeing that initial ad to making a purchase.
Another way in which product customizers can help improve marketing is through data collection. For example, based on a customer's previous orders and preferences, you can market to them with more personalized recommendations. In doing so, you can increase customer loyalty and ensure that customers come back to you if they're satisfied with their initial purchase.
Product Modification and Selling
Product customizers are ultimately invaluable when it comes to boosting sales and moving them along the customer journey. A top-quality customizer can create accurate 3D models that showcase your capabilities.
Customers can then benefit from complete control over the product design process. They'll have the ability to configure any area of a sublimation-printed product. Because of these modification capabilities, customers are likely to be confident in their purchases; they know exactly what to expect with the final product.
In turn, you can see a dramatic increase in sales. Customizers eliminate doubt in customers' minds, encouraging them to complete the checkout process. This means you can also avoid the pain of abandoned shopping carts that often plagues eCommerce businesses.
The Overall Appeal of Customization
One of the main reasons product customization is so popular today is because of the seemingly infinite combinations that customers can create. When customers can design their own products from scratch, they feel as if the product is truly their own.
Through the use of a product customizer, customers can choose from hundreds or even thousands of factor combinations to design their own products. This makes the shopping experience feel more personal than ever. When customers know that what they're getting is unique to them and them alone, they're also much more likely to complete their purchase. In fact, customers are often willing to pay more for customized products than their generic counterparts.
Improved Automation and Ease of Order Creation
Another advantage of product customizers is the ability to increase automation in the sales process. Both customers and sales teams can benefit significantly from an easy-to-use customer-facing customizer. Using this tool, customers can create their orders without any frustration, uncertainty, or direct involvement from salespeople. This makes ordering more convenient than ever for customers while freeing up salespeople's time to focus on other matters.
If you want your sales reps more involved in the buying process, product customizers also make this easier. For example, customers who visit your physical locations can work with an in-store sales rep to customize products together on a tablet.
This gives your sales team a clearer picture of what the customer wants. It makes the customer feel even more confident about the order. You can also have a product customizer that requires users to submit contact information. This puts them into your sales funnel for contact at a later point.
Connect With Threekit to Benefit From Sublimation Printing With Product Customizers
Sublimation printing is a highly profitable printing process for a myriad of products. It's highly efficient and cost-effective while also providing customers with top-quality products that can hold up for many years. However, to get the desired results from this process, it's best to use it in conjunction with product customizers. Using the right customization tool, you can reap the rewards of sublimation printing and product customization to give customers exactly what they want.
If you're searching for the perfect product customization tool, Threekit offers a reliable 3D product configurator that can be the key to increasing sales and customer satisfaction. Using our innovative platform, you can produce in-depth 3D product visuals.
To achieve this, we can give you access to a virtual photographer and powerful software to digitize all of your products and customizable features. Our platform is entirely self-service, putting customization in the hands of your customers to design fully personalized products.
To further bring your visualizations to life, we also offer augmented reality (AR) capabilities. This technology can show what your products would look like in real-world settings. Users can access an AR app on mobile devices to project sublimation-printed items at home or elsewhere, giving them an accurate picture of how the product would look before buying.
If you would like to learn more about Threekit's product customization tool and find out how it can supplement sublimation printing processes, reach out to us today.