How a Visual Configurator Can Boost Your Ad Retargeting Efforts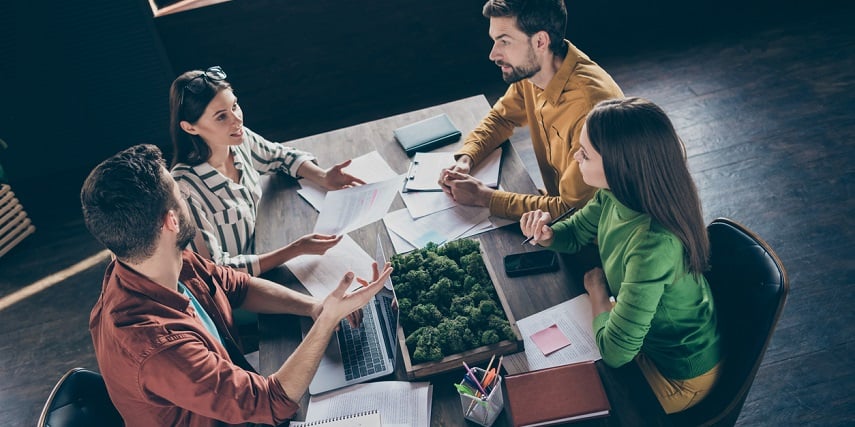 Do you ever feel like Google is spying on you? It happens to everyone. You visit a website, go back to your inbox, a different article or social media, and suddenly you see ads everywhere for the website you visited only once. As an eCommerce retailer, you know it's a worthy form of advertising, especially if you have a visual configurator, and you may be wondering how to get your store on the spy list.
Spoiler Alert: Technically, Google isn't spying on you. The new ads come from an advertising method called retargeting. Whether you're already using ad retargeting methods in your online store, or you're ready to start using them right away, a visual configurator can boost your ad retargeting efforts in a big way.
What Is Ad Retargeting?
Did you know that 92% of consumers who visit your website for the first time will leave without making a purchase? That startling statistic came from a 2016 study.
As if that's not enough to worry about, shopping cart abandonment rates went up nearly 10% during pandemic restrictions in 2020. For retailers selling on platforms like Shopify, Salesforce, WooCommerce and Magento, this means that a big portion of your traffic doesn't convert to sales.
Ad retargeting is a way to reach out to those customers and remind them about your amazing product lines so they'll come back for another look. The ads are generally produced by a third party (they're paid ads), and they share images the shopper previously viewed or a selection of products from your website.
How it works
The most common type of ad retargeting has pixel-based retargeting. While you may not realize it, you're probably familiar with this technique. A code (pixel) goes on your website or post-click landing page.
Every time a shopper visits one of your pages, the pixel drops an anonymous browser cookie in the visitor's browser. When the visitor leaves your page, the pixel lets your ad provider know the visitor needs to start seeing your ads.
3 Ways a Visual Configurator Can Help You Boost Your Ad Retargeting Efforts
Shoppers you retarget already visited your website and showed interest in your products. So retargeted ads have a higher chance of converting these customers.
However, if you haven't targeted the reason the visitor decided not to buy, you may not entice the visitor to return and make a purchase.
Some common reasons shoppers don't complete a purchase include:
Complex processes
Low buying intent
Hidden prices
Technical issues
Ad retargeting that features a 3D product configurator can help to engage potential customers. It eliminates one of the potential reasons shoppers leave your website. On your website, product configuration increases the functionality of customization options so your customers can personalize complex products.
When this tool is extended to your targeted ads, shoppers can become engaged with the configuration process without revisiting your site.
Consider these three ways a visual configurator works to target the reasons shoppers leave a site without purchasing.
1. Show shoppers they can personalize the product they already like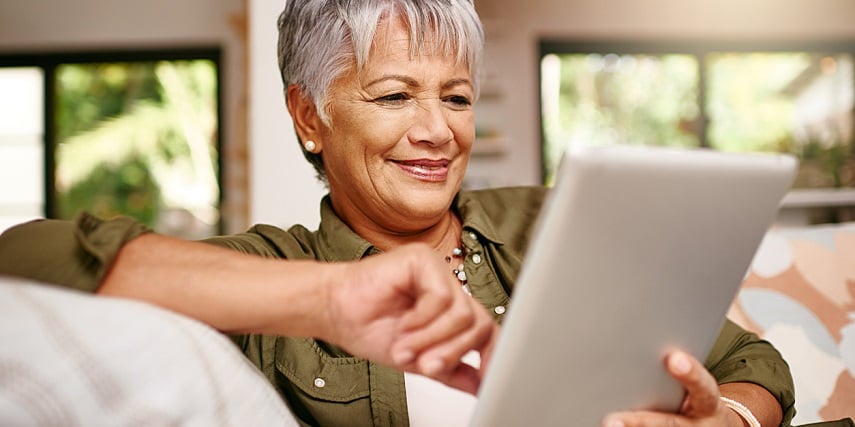 Ad retargeting isn't necessarily designed to sell every item in your store. The purpose is to increase conversion rates by convincing shoppers the item they were interested in is worth purchasing.
According to Neil Patel, retargeting specific URL visits is an effective way to retarget because it focuses on a product the shopper was already interested in.
When your retargeted ads are enhanced with a visual configurator, you can capitalize on this method even further. Your visual configurator allows your customers to configure products in real time with optional add-ons that fit their tastes.
3D product visualization allows shoppers to interact with 3D models to spin, rotate and zoom in for a more detailed view of new products. Pricing changes are updated along with each customization so customers get an automatic price quote each time the 3D images change.
Sharing these engaging features can be as simple as retargeting with the hook "Didn't love the color? Need a different shape? Personalizing is easy!"
Ready to boost your ad retargeting efforts with a visual configurator from Threekit? Learn more about how you can enhance buyer experience on your website and improve the effectiveness of paid ads.
2. Use how-to ads to eliminate confusion
Customizable products are extremely popular. Evidence shows that 1 in 5 customers are willing to pay 20% more for a personalized product. Also, 46% of them are happy to wait longer to get it.
Unfortunately, not every shopper is comfortable using online tools.
Not all internet shoppers are tech-savvy. Retargeting ads that appeal to the reasons customers leave your site without buying will show them you empathize with their situation.
When you retarget customers with an ad that shares the simplicity of the 3D product configuration, they gain clarity.
You can get them engaged in a step-by-step sales process that is easy to follow and reduces shopper frustration. These ads use dazzling product visualization to engage shoppers and a streamlined customer experience to convert browsers to buyers.
3. Make your products irresistible by placing them in a shopper's space
The rise in online window shopping is proof that the buying experience is about more than receiving a product. While configurable products engage customers with an enjoyable process, shoppers can't always envision taking ownership of the product.
When your product customizer includes the use of augmented reality, customers get the opportunity to see custom products in their environment.
Using AR technology in eCommerce can increase conversion rates by 40%. It offers shoppers a way to "try before you buy."
It's similar to the way picking up or trying on items in a physical store increases the likelihood shoppers will make a purchase.
When retargeted ads include AR technology, shoppers can virtually try on cosmetics or clothing and place home goods or furniture in a designated spot in their home. When customers have the opportunity to envision a product in their life, they're more likely to make a purchase.
There's no doubt that retargeted ads are a great way to keep new products at the forefront of consumers' minds. Using a visual configurator alongside this effective marketing technique gives you a way to stand out from the crowd.
Ready to start using a visual configurator from Threekit to transform the customer experience for your shoppers? Schedule your free demo to learn more.