How a 3D Cylinder Configurator Fits in Automated Manufacturing Cycles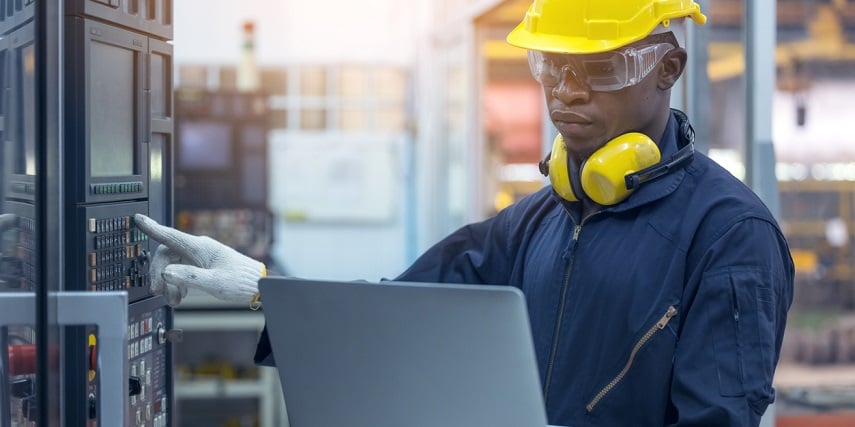 Buyers' preferences keep changing. This has compelled manufacturers of complex products to look for ways to strengthen their sales-manufacturing cycles. A 3D cylinder configurator is one piece of software helping eliminate design iterations, enhance quote timelines, and accelerate time-to-market. Of course, there are different product configurators available to manufacturers, but this piece focuses solely on how a 3D cylinder configurator can fit into automated manufacturing.
How Does It Fit?
There are four main ways a 3D cylinder configurator fits into the sales-manufacturing cycles.
1. It Boosts Information Assimilation
Buyers today are more interested in seeing what they are purchasing. Basic images and product descriptions aren't sufficient to accelerate the purchase decision process.
3D configurators (especially those that incorporate AR and VR elements) offer them better appealing visuals. The better your visuals, the more you will reduce your customers' purchase anxiety.
Keep in mind that visuals communicate 60,000 times faster than text. So, if you can offer an immersive customer experience, you can complete sales and manufacturing cycles within the shortest time possible.
2. It Shortens the Sales Cycle
With a 3D cylinder configurator, buyers can now assemble complex products in minutes, eliminating:
Human errors
Costly miscommunications
Subpar configurations
This also ensures minimal back-and-forth with the client during production — the customer has co-design capabilities.
The common application of a 3D configurator in manufacturing is in CPQ (configure, price, quote) applications. They increase sales by cutting the length of time required to create proposals from a couple of weeks down to a few minutes.
When you offer this capability, your clients can customize their pneumatic cylinders, see what they intend to have fabricated, and request pricing instantly with or without any support.
3. Get Customer-Generated CAD Files
Advanced 3D cylinder configurators take manufacturing to a whole new level with their design automation capabilities. They allow users to generate technical documents such as CAD drawings, update their datasheets, and download CAD drawings. These can then be attached automatically to the final proposal and dispatched for production.
4. It Eliminates the Need for Endless Images
Gone are the days when you had to capture multiple images of different instances to help your customer with the decision-making process. 3D images provide a better way for your customers to interact with and personalize their products.
This approach also eliminates reliance on sample products. For a long time, manufacturers had to use sample products to showcase to buyers what the final products will look like.
3D configurators are phasing that out. Now, customers can move things around, change dimensions, swap out components, and upgrade parts from the comfort of their homes or on the go.
Choosing the Right Configurator
Different 3D cylinder configurators have different capabilities, and choosing the right one is essential to providing the best customer experience. 86% of shoppers are ready to pay more for a great customer experience.
Customer experience is crucial to the growth of any business, and you want to make sure the visualization solution you settle for will make you more competitive. Consider the following as you choose the best CAD configurator for your business:
Choose a Visualizer Designed for AR
Augmented reality technology allows your customers to view products in their space before making a purchase. It immerses the buyer in the buying process by helping them experience what their products are like in advance.
Considering that 71% of shoppers would buy more if offered an AR experience, then it makes sense to provide this experience by finding a 3D configurator that integrates this functionality.
Look for Integration With Other 3D Software Tools
There are numerous 3D visualization solutions out there. You have probably used some of them, such as SolidWorks and CADENAS PARTsolutions. For that reason, the 3D cylinder visualizer that you choose should offer integration with the other tools that your customers are using.
Reputation Is Paramount
Reputation is paramount in business, and brands go to great lengths to maintain their reputation. We are confident you are also doing everything possible to ensure your brand is on every customer's lips.
Reviews are a great place to start to understand the reputation of any 3D configurator you're considering. Some of the things that you may want to consider when choosing a reputable company include:
Attention to detail
Compliance with 3D standards
Integration with other platforms and 3D software tools
A solution that's easy to use and upgrade
Pick a Solution That Makes Things Easier
Not all 3D configurators on the market will make your team's workload lighter. Some still don't provide the right level of automation your team needs to provide an immersive shopping experience.
For example, there are those (especially the basic 3D CAD configurators) that support separate inventory management and manual loading of 3D objects. For that reason, focus on a visualizer that will make it much easier to deliver.
Click here to learn more about how our 3D cylinder configurator can support your team.
Ensure It Is the Best 3D CAD Configurator
You don't just need any 3D cylinder configurator on the market — you need one that works perfectly to attain your goals. You need a solution that can help you achieve things seamlessly and within a short period.
For example, one with a 3D CAD catalog and CAD formats capabilities gives your customers and team more flexibility in customizing heavy-duty hydraulic cylinders. Here is a breakdown of things you may want to consider to choose the best configurator:
Ease of use
Accuracy: It should present 3D CAD models, graphic formats, and more in the most accurate way possible.
Reliable support
Real-time functionalities
Get Started With Your Own 3D Cylinder Configurator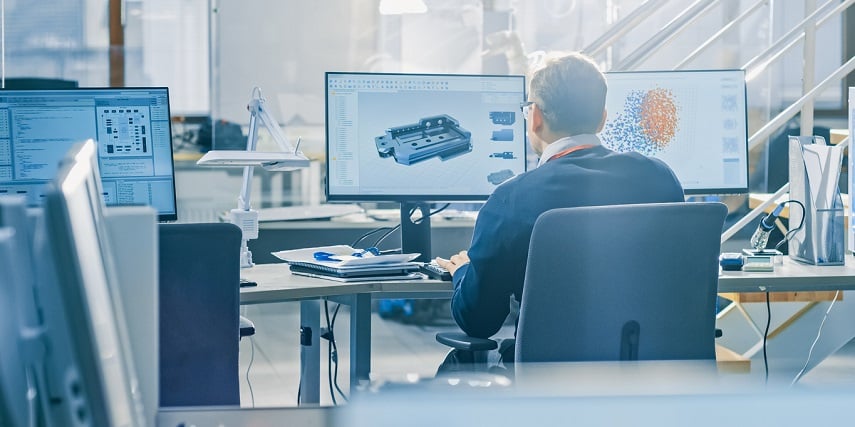 The design of NFPA tie rod cylinders remains core to every manufacturer, and 3D cylinder configurators provide the highest level of interactivity in creating product models, actuators, and duty cylinders that match customers' needs.
They fit perfectly in different manufacturing cycles, and using the right one can help you achieve your goals faster.
Threekit's 3D cylinder configurator has been designed specifically to help you achieve that. It integrates AR, VR, CRMs, and ERPs technologies to offer endless possibilities.
If you would like to find out more about how our solution can support your business, then contact us today.