Augmented Reality for Retail: How to Use In-Store and Online AR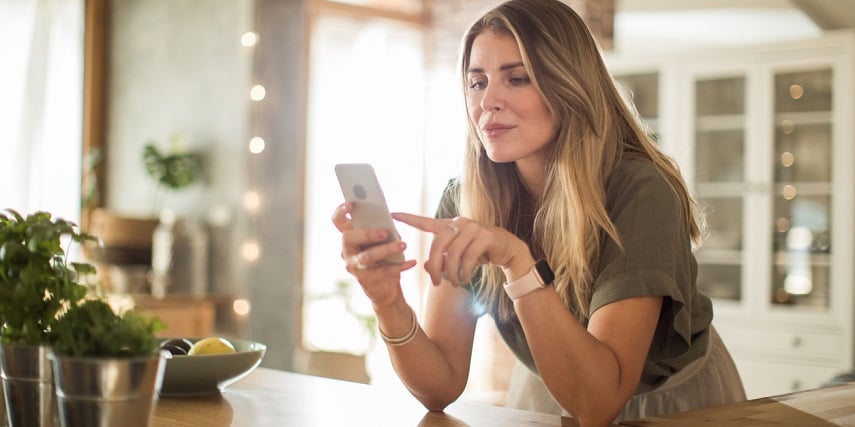 Retailers looking for ways to engage with potential customers in new and exciting ways can benefit largely from augmented reality (AR) solutions. By integrating augmented reality for retail, brands can offer an unmatched level of interactivity that connects with audiences of all types.
Whether in-store or online, AR experiences can be the key to differentiating brands and driving sales.
Consider the fact that 71% of consumers have stated that they would shop more frequently if they could use AR. Despite this, only 1% of retailers have stated that they're using AR.
This means that your brand can effectively stand apart by using this technology either online or at your physical locations. You'll be able to gain a competitive edge as you appeal to audiences with an interactive solution that encourages more shoppers to turn to you.
To help you better understand the capabilities and benefits of AR and how you can implement your own solution, here we'll discuss what augmented reality for retail is and its many applications.
What Is Augmented Reality for Retail?
Augmented reality for retail involves using contemporary mobile devices to overlay 3D models of various products and custom designs in the real world through an AR app. Unlike virtual reality (VR), which places people in virtual spaces using headsets, AR is about placing virtual objects in physical space.
To use this technology, customers can download an app to their smartphones or tablets—or even simply access AR capabilities through product pages—to bring virtual products to life with photorealistic images. Shoppers can explore these models in real time from every angle to get a better sense of the look and scale of products.
For instance, they can view how a piece of furniture would appear in their homes or even "try on" a pair of virtual shoes. This helps increase buyer confidence. It allows customers to essentially sample products before completing their purchase.
In addition to products, AR solutions for physical stores can also enable customers to view more information about products on the shelf.
Sales reps can also use in-store AR with customers to get a clearer picture of what shoppers want. This improves order fulfillment.
How the Augmented Reality in Retail Market Is Growing
Certain factors have led to consistent growth in the market for augmented reality for retail. For example, increased internet use among consumers, the need for better customer service, and increased investment in the Internet of Things (IoT) are all contributing to this growing market.
Today, the AR in retail market is projected to climb up to $4612.7 million by 2026, which is a huge increase from $1544 million in 2020.
To take advantage of this growth and ensure your brand remains relevant, consider integrating an AR functionality for your online and retail stores. While big brands like IKEA and Sephora have been using AR to offer customers the ideal interactive virtual shopping experience, many smaller brands are also beginning to jump on board as they see the value in these solutions.
Benefits of Augmented Reality for Retail
If you're not entirely sure why it's worth it to use augmented reality for retail, there are a few main benefits that can make AR a truly worthwhile investment.
Higher Levels of Engagement
One key benefit that you'll see from the start of implementation is increased engagement among people who visit your product pages and physical locations. One billion people across the world use AR in some form. That number is only going to continue growing.
People love the ability to interact with all types of products through AR. You'll be able to ensure you stand apart from less innovative competitors by offering AR solutions to them.
Ultimately, you'll see higher conversion rates that lead to more purchases.
Increased Customer Confidence
Through the use of AR, you can also see more sales as customers feel more confident in their purchase decisions. The fact is that 40% of customers are willing to pay more for products that they can experience via AR first.
This is largely because they can try out a product right from home without the need for a physical sample, which is an invaluable convenience during the pandemic. This "try before you buy" capability enables customers to see how their products would look and even feel in a way that replicates the in-store retail experience.
Also, offering an AR tool in brick-and-mortar stores can also further improve confidence among buyers, which leads to significantly increased sales.
Empowered Sales and Design Teams
Your sales and design teams can also benefit enormously from the use of augmented reality, further boosting sales and influencing customers through the decision-making process.
For instance, sales teams could use AR technology to help customers design a product to their liking, with pricing shown in real time. Your sales reps will then walk away with a deeper understanding of what the customer wants while seeing precisely how much it will cost, eliminating the need to manually calculate the price.
At the same time, design teams will have an in-depth design to work with. This can help them design products more efficiently while giving the customer precisely what they expect.
All of these benefits and more make augmented reality for retail applications a vital ingredient for any retailer's success. To find out more about how you can benefit from augmented reality for retail businesses, click here.
How to Use Augmented Reality for Retail in Stores
There are a few different ways you can integrate an augmented reality shopping experience in physical stores. For example, customers can look at items on shelves and view additional product information displayed beside the products, essentially serving as digital extensions of product labels.
Another use for augmented reality for retail in stores is to help customers work with in-store design teams. Teams can work directly with the customer to design the ideal product based on the customer's inputs and individual specifications. Sales reps in help centers can also help customers find exactly what they're looking for and immediately provide them with an accurate quote.
By offering AR capabilities to customers in your retail locations, you'll be able to greatly enhance the in-store experience.
How to Use Augmented Reality for Retail Online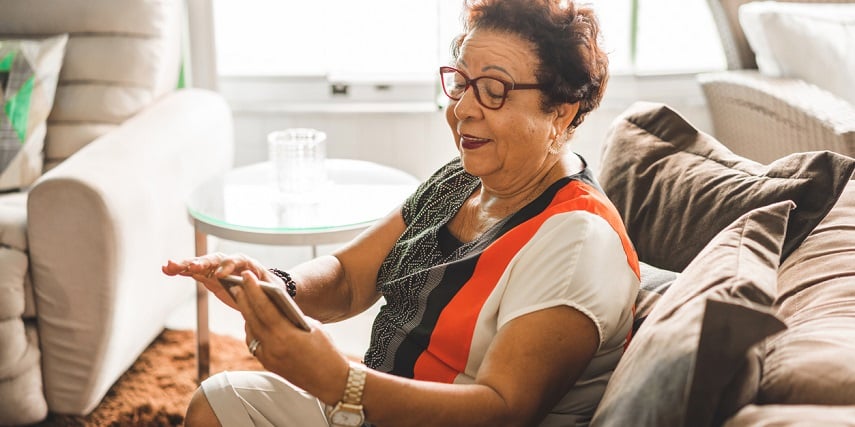 Augmented reality for retail stores is especially helpful in improving the customer experience on product pages. It can also play a part in businesses' online marketing strategy, supplementing marketers' other efforts.
AR content can go a long way in boosting engagement and sales in the long term because it can:
Improve Product Pages With More Interactivity
Using AR, you can greatly improve people's experiences with your offerings. Give them the chance to view them "in person."
Traditional product pages might include a few images that give customers a basic idea of what to expect. They may also have a wall of text in a product description. However, these pages can lead to limited engagement, particularly if competitors offer a more compelling online shopping experience.
By offering AR solutions to your customers, shoppers can interact with virtual products in a fresh and exciting way that breathes new life into the eCommerce experience. Customers can use their iPhones and other mobile devices to bring their products into their homes or other spaces. This can eliminate any doubt as to what they're getting as they can interact with products up close.
Suppose you offer complex customization capabilities with plenty of design options that customers can select. Then AR can be even more enticing as it provides them with a realistic visualization that excites them further.
Customers can look at their very own designs from every perspective to confirm that it's to their liking. This may give them that final push they need to complete their order.
A great online AR experience can also make for more customer loyalty in the long run. Why? Many people enjoy making repeat purchases using this technology.
Connect With Social Media Users and Others
Apart from product pages, you can also use augmented reality for retail to boost other marketing efforts.
One way to achieve this would be to launch AR ads on Snapchat and other social media outlets. Give your audiences a hands-on experience through an unusually engaging ad.
This will drive more engagement with your brand from the start. You can appeal to new audiences without needing to bring them to your product pages first.
You can also implement a basic AR sample on your website. This will encourage new visitors to head over to individual product pages and begin designing their own products.
Augmented Reality for Retail in Your Industry
There are myriad applications for augmented reality in the retail industry. The following are some of the many potential use cases that companies have implemented online and in-store:
Retailers can use AR to create visuals for many installations, including cabinets, sinks, fixtures, and tile.
Some products that luggage retailers can visualize through AR include clam-shell cases, garment bags, and duffles, along with custom options.
Jewelry designers and watchmakers can showcase every aspect of their designs with photorealistic AR overlays that customers can essentially wear before buying.
Everything from shirts to footwear can turn any space into a fitting room or shoe store.
Customers can view existing and custom furniture options in their homes or other spaces. This gives them an understanding of each product's size and aesthetics to make sure it's the right fit.
Shoppers want to customize electronic equipment and tech hardware, including drones and other complex electronic products. AR can remove all doubt in customers' minds as to whether designs meet their specifications.
Whether purchasing new parts or accessories for vehicles, AR can show customers how each component will look and fit within the vehicle.
You can reassure customers that they'll be able to play the perfect game or get a proper workout. Let them shop with in-depth visuals of everything from football helmets and golf clubs to fitness racks.
How to Get Started Using Augmented Reality for Retail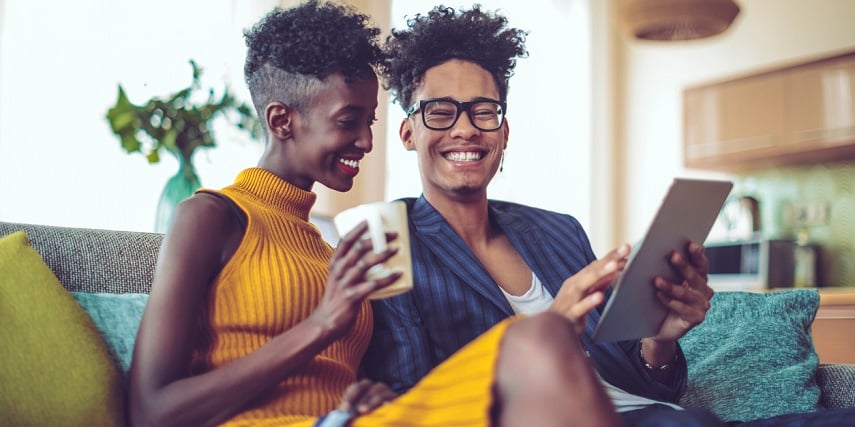 With the help of a solid AR solution, retailers of all types can benefit from this technology. You can maximize engagement levels and drastically increase sales. The key is locating the right solution based on your company's specific needs.
If you want to provide your customers with an on-site AR application, turn to Threekit.
How We Create AR Experiences
At Threekit, we can provide you with the ideal AR solution to greatly improve the customer experience on your eCommerce sites. To achieve this, we perform a number of services to help you get the most from our complete platform.
To start with, we use our Virtual Photographer™ software to capture your entire product inventory. This process uses a few material samples or existing image files, without any need for a physical photoshoot.
This facilitates the creation of high-quality 2D images that we can then convert to photorealistic 3D image assets. The products can also be broken down into individual configurable parts.
After digitizing your products, we can equip your product pages with a 3D product configurator on Shopify and other platforms. Customers can explore 3D product images in 360-degree views with this user-friendly configurator.
Finally, we can integrate your configurator with our augmented reality solution to bring shoppers' custom designs to life. Other solutions might require customers to download separate mobile apps to use AR. But we can eliminate this need by making AR integration native to your website.
This means that customers never have to leave the product page to use your AR capability. You can keep them close by and more effectively lead them to a sale.
Regardless of your specific retail industry or the complexity of your products, we can give your business the perfect solution to reap the rewards of AR integration.
Combined with our 3D product configurator solution, you'll be able to create the perfect shopping experience for your customers. You can look forward to a significant boost in sales.
If you want to experience the benefits of augmented reality for retail businesses, learn more about our innovative solution. Get in touch with us today to get started.