7 Tips for Improving Customer Experience With a Product Configurator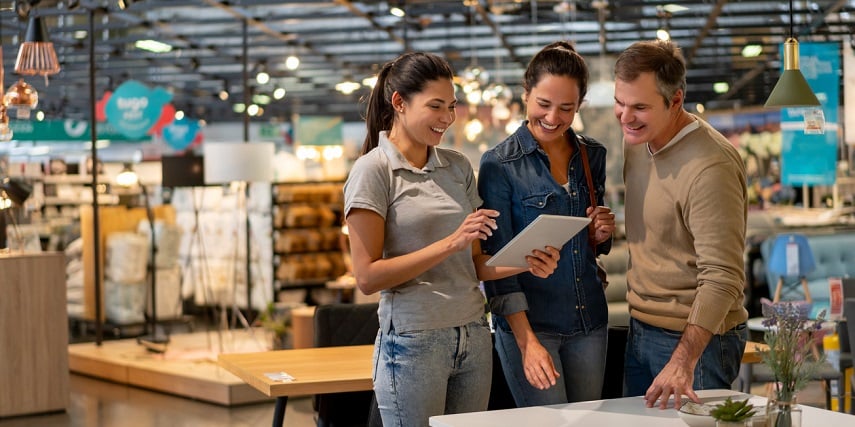 Do you want to give your customers a more exciting, engaging shopping experience that will catch their attention and keep them with your brand? Most business owners would absolutely say yes. Your product configurator is the ideal tool for that.
You can offer customizable products that your customers can configure according to their needs. But if you aren't making the most of your product customization software, you may not be delivering the experience your customers are hoping for.
Are you integrating these experiential wins into the product configurator on your eCommerce website? Try these strategies to improve and enhance the overall customer experience throughout your sales cycle.
1. Integrate it with the design of your eCommerce website.
Your product configurator should integrate seamlessly with the existing design of your website, whether you're using WooCommerce or one of the many other eCommerce platforms available on the market.
Make it easy for customers to see the available product configuration options as they browse your website. Your product configurator should allow for easy visualization of the configurable products your customers are considering.
So make it obvious where it is with clear buttons and smooth integration into your product pages. Make it part of your website by optimizing the formatting. Also, let customers share product designs on social media. It's free advertising! You may even want to include some of your basic templates or options customers have created with your product configurator software on your website.
2. Rearrange the options customers look at first.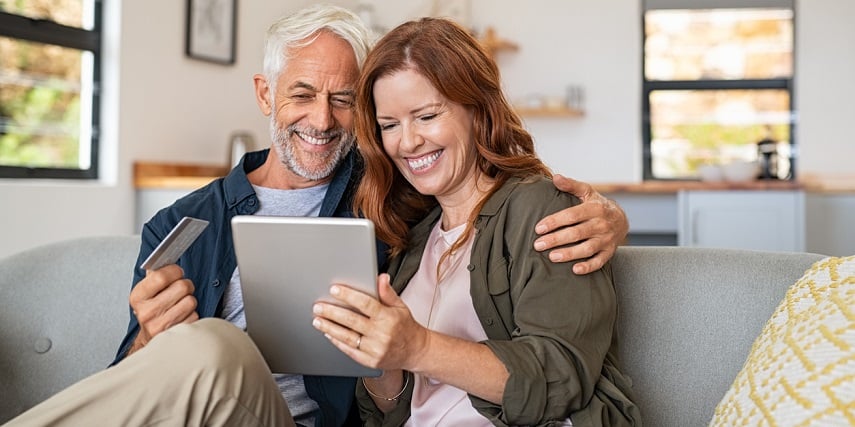 Most retailers have worked extensively with their consumers to learn how their customers go through the customization experience. Good organization can improve overall functionality as customers put together their customized products. Start by moving the options customers are most likely to look through first to the top of your list.
For example, suppose you're offering a look at t-shirt product options. You find that your customers are most likely to choose black or grey t-shirts than many of the other available options. So by placing those options at the top, you can significantly increase your sales.
You may also find that customers are much more likely to use some templates than others. For example, they might prefer specific designs, like popular pieces of clipart, better than others. Alternatively, they may prefer to go through the customization process in a specific order.
Test your product customization solution. See what helps improve customer workflow. Check out the sales processes of each customized item and how customers most often engage with them throughout your online store. Then, adapt your menus accordingly. By making the process more convenient for your customers, you'll often find that you can increase sales and improve consumer confidence.
3. Make the price more prominent.
Often, pricing can heavily impact the customer decision-making process. Pricing can impact:
The

distributors

they choose

Which options they select

The number of features they add to a product
Unfortunately, some online stores bury the price beneath a layer of other options or even force customers to log in, providing their private information, in order to access that vital information.
Instead, make your pricing clear on every step your product configurator handles. Then keep it in a clearly visible location as customers go through the product personalization process.
That visibility is particularly important if every option customers add to their personalized products has the potential to change the price of the item.
Dynamic price changes can make it easier for customers to move through the sales process and choose the solution that meets their needs. It can also help improve the entire sales process when your configurator is integrated with your CPQ solution.
Take the first step and learn more about Threekit's product configurator today.
4. Make sure your product customizer offers a full 3D model wherever possible.
Customers may want to see every element of their product as they work through the creation process on the design tool. A full 3D model can make it easier for customers to picture exactly what their products will look like and how they will work in their spaces. A 3D product configurator can set your brand apart so customers know why they should choose your brand.
5. Include augmented reality.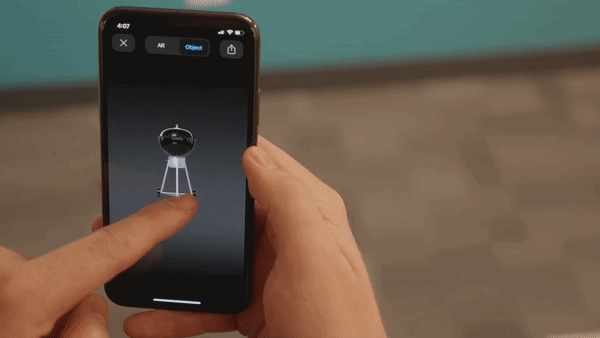 You might not need augmented reality functionality if your customers are configuring basic t-shirts or creating mugs. But many customized products need to fit well in the customer's environment. Customers may want to picture furniture sitting in the room or see your organization solutions in their cabinets.
By allowing augmented reality solutions, you can:
Help customers bring their new items straight into their homes.

Offer better overall

product visualization

.

Help customers feel a higher overall level of confidence in their

final products

.
6. Allow customers to show off their customizable products.
Do you want to help customers have a better overall experience with your product customizer and your eCommerce store as a whole? Then consider allowing customers to show off their customized products. Invite them to share them on your website or on social media. Then, automate the process of clicking through those items and viewing the template or options used by the creator.
Often, other customers' products can serve as a jumping-off point for another customer's shopping process. Let them easily check out, experiment with, and further customize those products. Then they can choose to share their own designs, too.
7. Offer suggestions throughout the customization process.
Create a solution that will automate suggestions to help your customers make decisions about complex products. This is one of the places where big and small businesses alike can benefit highly from automation.
Instead of relying on sales teams or being left to figure out the configurator alone, your customers can be guided through the process. Automated suggestions and prompts can help them make the best choices for their product.
You may also want to consider some programming on the backend that offers suggestions that will help customers meet their specific goals for their customized products. Are they most concerned with size? Pricing? Are they looking for specific add-ons? Allow your automated assistant to provide suggestions based on the customer's priorities and the rules engine.
Your product customization plugin can help streamline the buying experience when customers create a custom product on your website. By integrating these suggestions, you can make it easier for customers to use your customization tool and get the results they need. Contact Threekit today to get started creating the right product configuration experience for your customers.