Why Laboratory Managers Need a 3D Customizer to Make Online Purchases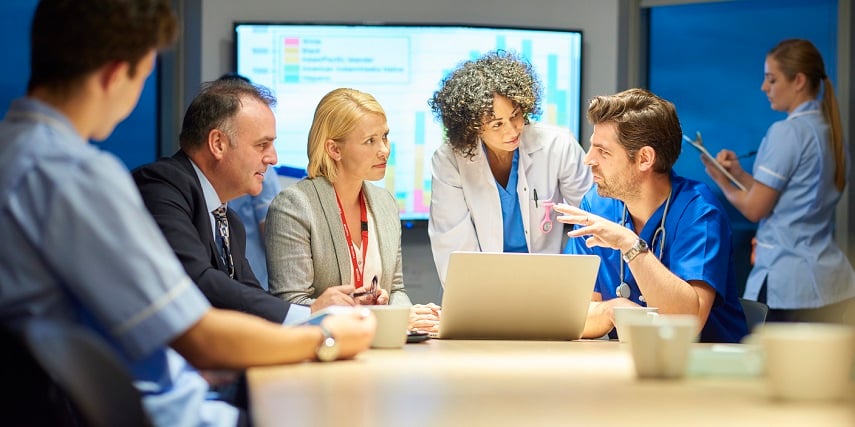 Medical laboratories of all types need reliable equipment that allows for accurate and efficient examination and analysis. This is why these customers need plenty of convincing before they're ready to buy lab equipment of any kind — they want to know exactly what they're about to purchase, including how it looks and its capabilities. Through the implementation of a 3D customizer, medical lab managers can better determine which equipment is right for them — and even create exactly what they need.
In an effort to increase buyer confidence among medical labs in the market for devices, businesses in this industry need to implement the right solution. Are you not sure if you need a comprehensive 3D customizer for your products? The following are some of the reasons why 3D product customization tools are the key to increasing sales.
Fully Visualize Medical Devices
Today's 3D product configurator tools take customization farther than it's ever gone before. With the right product customizer, you can create photorealistic 3D models of laboratory equipment. 3D customizers even showcase internal components and accurately represent them in every way.
These images can enable customers to rotate and zoom in on these models to view them from every angle. Subsequently, they can get a clear picture of how the equipment would appear and function. To shoppers, the quality of the 3D representation speaks to the quality of the final product.
Visuals could also change in real time when customers try different custom configurations. They'll be able to see how different specifications would impact its appearance and potential size based on their space restrictions.
If your customers are able to visualize products with high-quality visuals, they'll be around 11 times more likely to buy.
Allow Customers to Explore Products With Complete Control
A 3D configurator can do more than show custom product visuals. It can also show a lot of the factors that help customers make a buying decision. In addition to fully explorable 3D renderings, customers can see product details, specifications, and (with features like explosive views) each internal part.
Pricing
Alongside 3D designs and product information, buyers can also view pricing as it changes with each custom option. Otherwise, the customer might see a base price only to find later on that the device costs much more based on their component selections.
This is especially crucial during the corporate and industrial buying process. Medical lab managers spend much more on lab equipment than other eCommerce shoppers, and they often have strict vendor processes.
They'll have a specific budget in mind. If they unexpectedly find that equipment exceeds that budget upon checkout, they're likely to turn away. They may even stay away from your business altogether if a lack of transparent pricing feels deceptive.
Support Your Sales Teams
Keep in mind that your sales teams will also benefit from creating high-quality product visuals with product details and pricing. If they work with customers to create the ideal device, salespeople will have all of the information they need on a central platform to help close deals more efficiently. You won't have to rely on sales teams alone to convince customers that their purchase is worth it.
Ultimately, the more information you can show via a 3D customizer, the more you can shorten the customer journey. The fact is that B2B customers like lab managers will spend around two-thirds of the journey researching. That means an all-inclusive customizer can shorten the journey between the initial research and purchase stages.
To learn more about the many capabilities of Threekit's 3D customizer, click here.
Enable Buyers to Place the Product in Their Lab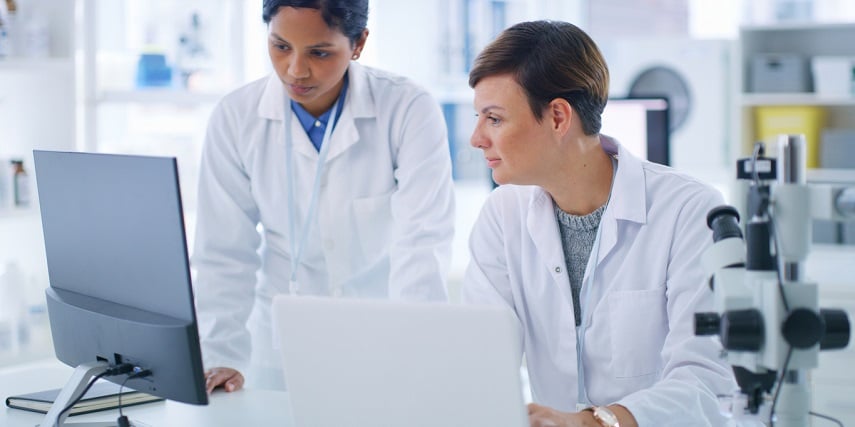 Due to specific space requirements, medical lab managers will want to see how devices will both look and fit within their available space. They may not be able to order a "sample" device to make sure it fits. But today's developments in augmented reality (AR) technology have made it easier than ever to place virtual objects in real-world locations through an integrated 3D customizer.
Similar to how some furniture stores are making use of AR customizer apps to display custom furniture in people's living rooms, configurators for medical lab devices and equipment can use the same capability to project 3D models of custom products in lab settings.
Lab managers can achieve this by using their mobile devices to overlay custom designs and fix them into place. Ideally, they would place the model where they intend to install it. This clearly shows them the dimensions of the product. It also shows options for any external components that might come into contact with nearby equipment.
They can:
Design their laboratory for smooth workflows.
Ensure the workspace is compliant.
Feel more comfortable with their purchase before forwarding the purchase for approval.
In the process, the customer saves time and money by eliminating the need to measure the dimensions themselves while enabling them to ensure they're getting the right product. Suppose the customer doesn't find that the design is a good fit for the designated location. Then they can go back into the configurator to make the necessary design changes.
Not sure you need AR capabilities? Consider the fact that 40% of customers are willing to pay more for products if they can experience them through AR.
This applies to lab managers who want to be sure their equipment meets both size and functional requirements before committing to a potentially costly purchase.
Get the Ideal Solution for Visualizing Medical Devices with Threekit
To boost sales and improve the overall customer experience for laboratory management customers, medical device suppliers should integrate a fully capable 3D customizer.
Threekit's unique solution offers plenty of capabilities that can significantly increase confidence among your customers. That ultimately leads them to a sale. When customizing their medical equipment, your customers will be able to view top-quality 3D images that effectively show every detail of your products.
We can achieve this through our virtual photography software that captures your entire inventory and every potential configuration. We can then integrate AR capabilities to show customers how the final product would look and fit in their laboratory among existing equipment and systems.
Want to find out more about how Threekit's platform can help connect with your customers and increase sales? Get in touch with us today, and we'll show you the many benefits of implementing our solution.