Why Every Clothing Store Needs a 3D Configurator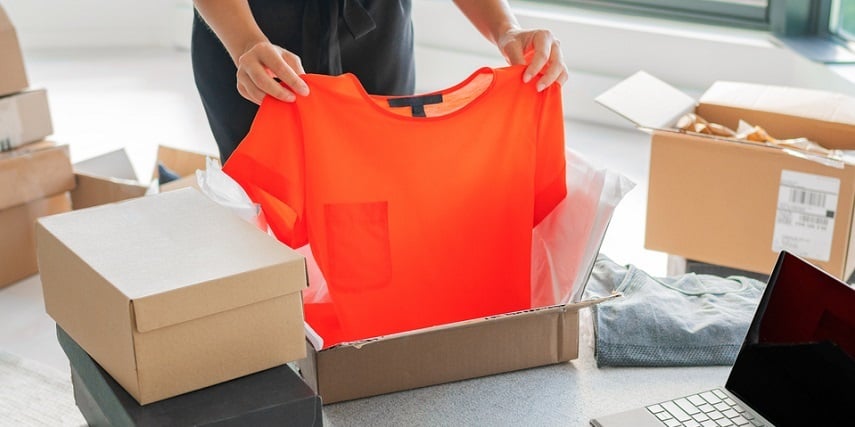 With so many clothing stores and fashion retailers out there, these businesses need to differentiate themselves from the competition in memorable and effective ways. One of the best tools to achieve this and ensure clothing stores stand apart is to implement a 3D configurator that provides customers with a unique and exciting product customization experience.
If you're not convinced that you need a 3D product configurator for your eCommerce clothing store, here are some of the key reasons why it's worth integrating one.
More People Want 3D Product Customization
Product customization has already seen a dramatic surge in popularity in recent years. But 3D is increasing in popularity alongside it. In fact, around 60 percent of customers surveyed have stated that they want to view 3D models of products to assist in making buying decisions.
Traditional 2D product configurators that allow for minimal customization no longer cut it for many businesses. People don't just want to be able to change the color of clothing items. They want to be able to change out materials, graphics, and other aspects. Using a 3D configurator, you can give shoppers more freedom when looking for the best clothing designs.
Increased Sales and Reduced Product Returns
3D product configurators can help customers make buying decisions with more confidence and, subsequently, more efficiency. With a high-quality configurator, customers can configure products based on their specific wants. The tool also gives them the ability to see accurate, detailed 3D models. As a result, they'll see precisely what they're buying, which will more effectively move people toward a sale. In the process, businesses can further reduce abandoned cart rates.
How?
People tend to purchase only around 58 percent of items they add to their shopping carts every year.
Additionally, configurators can provide customers with accurate, real-time price quotes as they customize their products, so they know exactly how much they'll spend before buying. It's also worth noting here that people are generally willing to spend more on custom products, with around 40 percent of consumers stating they have bought something more expensive because their shopping experience was personalized.
The benefits don't stop at increased conversion rates and sales. Many businesses are seeing decreased product returns. This leads to higher customer satisfaction and lower shipping costs. Some brands have even claimed to have seen up to an 80% reduction in product returns due to the quality shopping experience that configurators provide.
Apart from the costs associated with product returns, retailers are also seeing reduced costs pertaining to manufacturing. For example, businesses are able to lower:
Warehousing costs for expansive inventories

The costs of product waste

International shipping expenses

And more
Bring the In-Store Customer Experience Online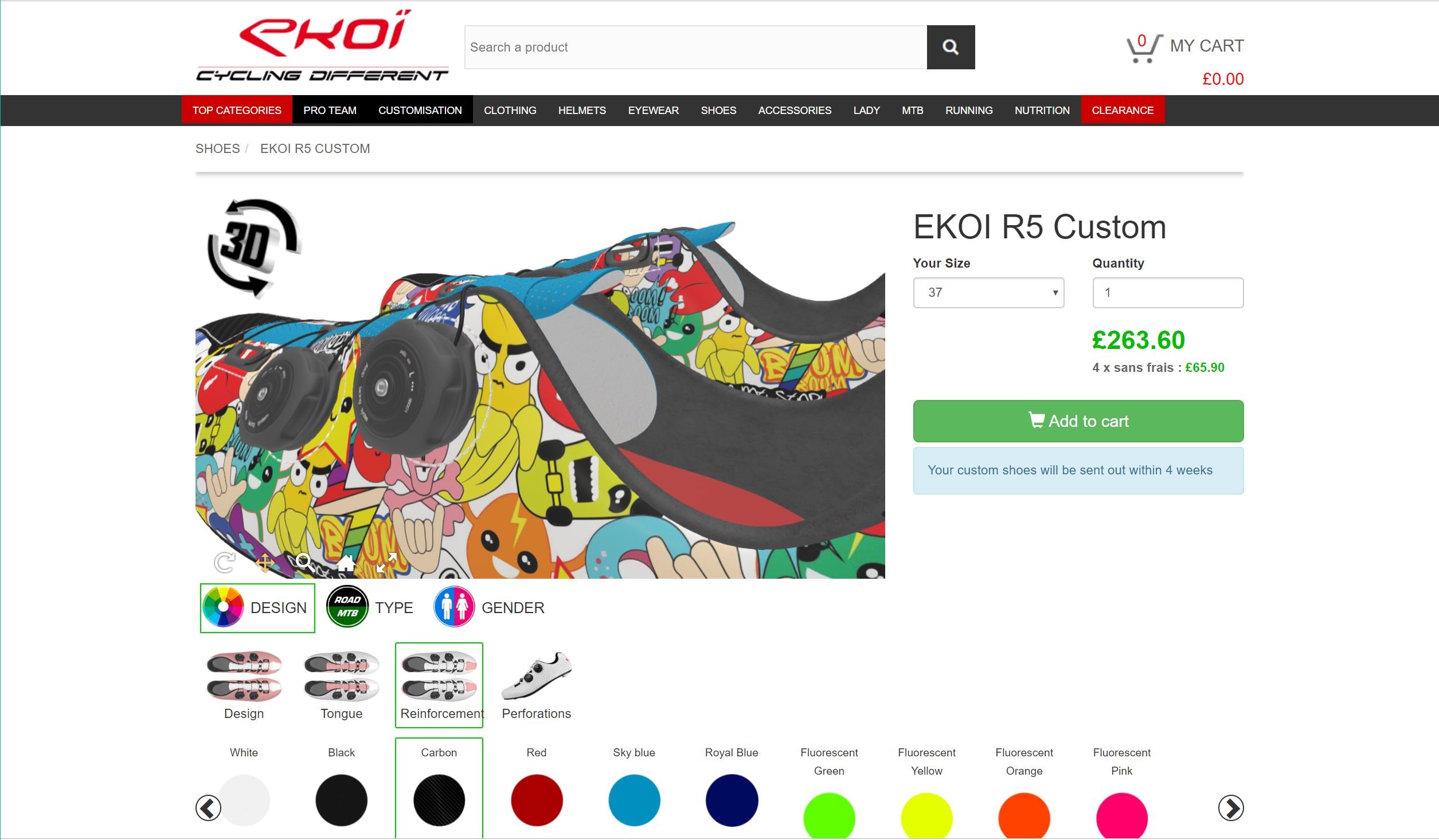 3D product configuration isn't able to completely replicate the in-store experience. But it comes as close as possible to bringing your store into your customers' homes.
It creates interactive 3D models that customers can rotate and view from every angle. Customers can also create nearly infinite potential configurations.
Today's technological capabilities give customers even more ability to see how a product would look before buying by using virtual reality (VR) or augmented reality (AR) features.
Using an AR API, customers can use their mobile devices to view photorealistic 3D visualizations of products in any space. Then they can clearly see how the product will look once purchased. Meanwhile, VR headsets can enable customers to explore a virtual showroom, closet, or fitting room where they can "try on" different clothes.
All of these technological capabilities make it easy to bring the in-store shopping experience to your customers, without requiring them to set foot in your physical location.
Learn more about the different ways you can emulate the in-store experience with a 3D configurator.
Learn More About Buyer Behavior to Assist Sales Teams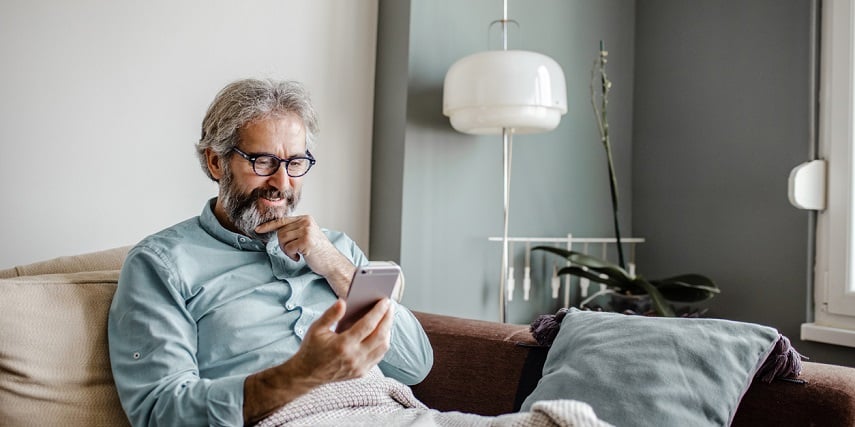 With a 3D configurator plugin on your Shopify, WooCommerce, or other eCommerce platform, you can gain more insight into buying behavior using analytics. Based on the product visualizations that customers design and their buying habits, you can equip your sales teams with invaluable information to help streamline the sales process.
For instance, you can learn about certain fashion trends based on what features customers are looking for when designing a custom article of clothing or outfit. This information may correlate to other metrics such as traffic, conversion rates, or sales.
This will help you gauge the performance of certain products or configurations. You can then use this data to refine an omnichannel marketing campaign, in which you may push relevant product recommendations via email, or address certain trends in your ads.
Create Infinite Product Variations
By digitizing your entire product catalog, you'll be able to make use of 3D assets that offer nearly infinite possibilities. Using CAD files or other images, you can convert all of your clothing into 3D models. Then you can reuse them in myriad ways.
For example, you may want to reuse a model of the same shirt or pants but with varying color schemes. In other cases, you may want to digitize an entire collection of clothing but want to avoid setting up a time-consuming and expensive photoshoot for it.
In addition to providing you with fully configurable 3D assets that save time and money, 3D configurators can also make it easier to manage and track your product catalog. You won't need to worry about manually entering every new item you add. You can also remove items you no longer offer with an easily managed 3D configurator.
Use a 3D Configurator to Establish a Strong Connection With Consumers
Through the use of a good 3D configurator that allows for ease of configuration and accurate visualization, clothing stores can:
Increase sales

Reduce returns

Cut down on costs

Bring their retail locations to their customers through an interactive virtual platform
As a result, you'll be able to build better relationships with customers that encourage more loyalty while staying ahead of less innovative competitors.
Are you looking for the perfect 3D product configurator? Threekit's solution can help digitize your entire catalog with photorealistic 3D representations of your products. Using our software, you can impress your customers and reap the many benefits that 3D configurators have to offer. If you would like to learn more about our 3D product configurator, contact us today. We'll show you what our solutions can do for your business.