What Is Augmented Reality (AR)? A Practical Overview
Augmented reality (AR) is a technology that lets people superimpose digital content (images, sounds, text) over a real-world environment. AR got a lot of attention in 2016 when the game Pokémon Go made it possible to interact with Pokémon superimposed on the world via a smartphone screen.
Since then, augmented reality has become increasingly popular. Apple introduced its ARKit platform in 2017, and Google launched web API prototypes later that year. And then there are Apple's AR glasses, rumored for launch later this year, which will let wearers have AR experiences without looking down at a phone.
In other words, AR is on the verge of becoming a part of everyday life. If you're still wondering what exactly it is, you're in the right place. In this article, we'll explore what AR is with a focus on its practical and commercial applications.
What is augmented reality (AR)?
Augmented reality is what it sounds like: reality, enhanced with interactive digital components. The most commonly used AR applications these days rely on smartphones to showcase the digitally augmented world: users can activate a smartphone's camera, view the real world around them on the screen, and rely on an AR application to enhance that world in any number of ways via digital overlays:
Superimposing images, digital information and/or 3D models
Adding real-time directions
Inserting labels
Changing colors
Altering the user or their environment's appearance via "filters" on Instagram, Snapchat, and other apps
Various devices can display AR, and the list is only growing: screens, glasses, handheld and mobile devices, and head-mounted displays.
In understanding what AR is, it's also important to understand what it is not.
AR is not a fully immersive experience like virtual reality (VR). While virtual reality requires users to don a special headset and pulls them into a completely digital world, AR lets them continue interacting with the physical world around them (see Figure 1).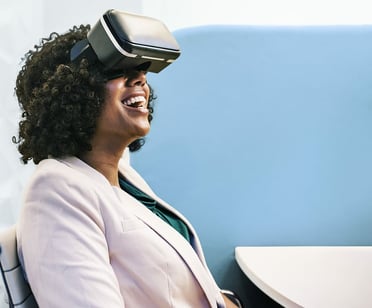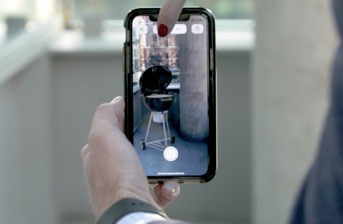 Fig. 1: Non-immersive AR experience (L), Fully immersive VR experience (R)
Common Augmented Reality Use Cases
So what is augmented reality used for these days? A lot more than helping people track down pocket monsters. In fact, in 2020, nearly every industry has found ways to apply AR technology to improve processes and outcomes. Common uses include…
Today, most of these augmented reality experiences are made possible by smartphones. However, the development of more advanced AR devices (like Apple's AR glasses or Microsoft's Hololens) could open the door to even more applications.
The benefits of AR are only continuing to expand to new sectors, such as healthcare, manufacturing, utilities, telecommunications, education, and public safety.
Schedule time to talk to an AR specialist
Imagine, for example, viewing IKEA furniture in the comfort of your own physical environment via AR, ordering it online, and then receiving it with assembly instructions that projected themselves right on the pieces in the box, thanks to your AR-enabled glasses. The possibilities are endless and endlessly exciting.
Selling with Augmented Reality: A Closer Look
While all of the use cases for augmented reality mentioned above are intriguing, the one most relevant to most companies–especially in a time when businesses around the world have been forced to close their doors to foot traffic–is AR-powered selling.
For more insight on how augmented reality can enhance a brand's selling capabilities, check out these articles:
Augmented Reality Technology: What Do Brands Need?
The promise of selling more with help from AR is compelling, but it also raises an important question: what technology does a company need to introduce augmented reality features to its existing website?
The answer, of course, will vary among brands, but the short version is that adding AR to a website today is much easier, faster, and more accessible than it was even a couple of years ago, thanks to new software on the market.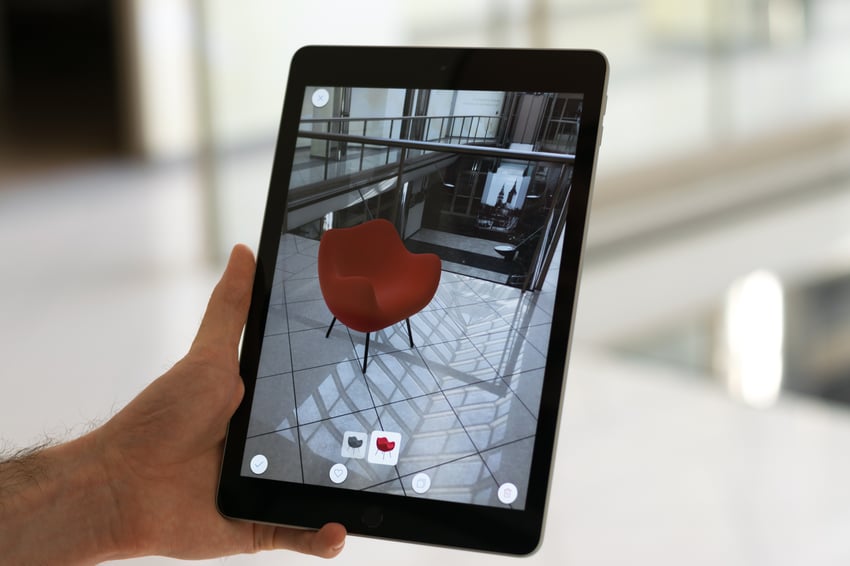 If you're intrigued by the potential AR has to improve your bottom line, here are a few guiding principles to keep in mind:
AR functionality should live on your website, not in a dedicated AR app. Customers don't want to download an app just to use AR features. To enjoy the sales boost that AR features can offer, eliminate unnecessary hurdles to using them.
AR-generating software can save you time, energy, and money. A few years ago, any brand that wanted AR had to build the functionality itself, from the ground up. Today, software like Threekit makes it possible to generate AR content with a SaaS model. This makes the path to AR smoother, faster, and more accessible.
Build AR for smartphones. Again, if you want the benefits AR offers, you have to maximize the odds that your customers will use it. That means creating AR experiences that work with the tech most people have today, which means smartphones (such as

iPhones and Android).
For more on the technology that powers AR, check out our guide The State of AR on the Web.
Examples of augmented reality in action
Multiple brands have established themselves as early adopters of AR technology across a range of use cases. All types of businesses have jumped on this technology to revolutionize the customer experience.
To give you a better idea of what you can achieve with AR experiences, the following are some examples of real-world applications for this technology.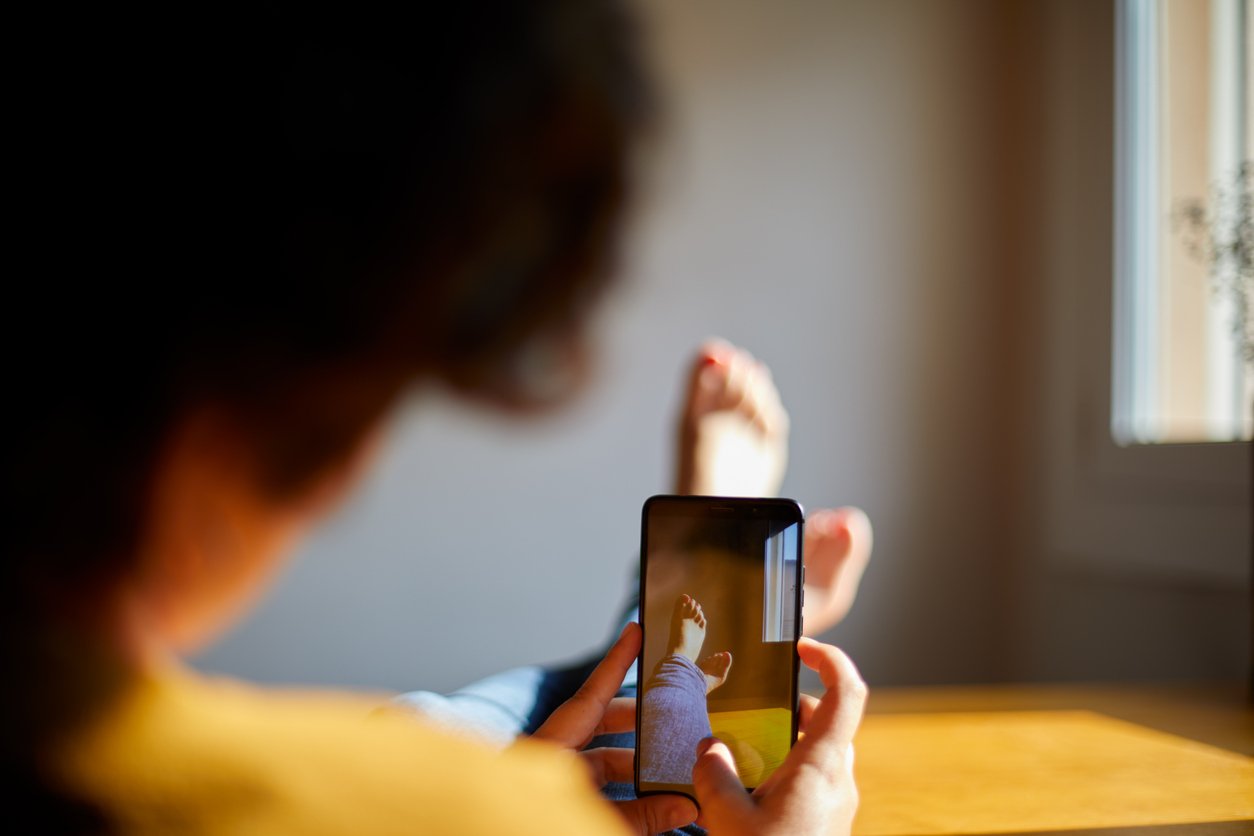 AR for IKEA furniture shopping
When shopping for furniture online, many customers may want the same experience they can get when visiting the store and seeing furniture options in person. IKEA understood this need and was able to deliver a more immersive online furniture shopping experience through AR.
Specifically, the IKEA Place app enables users to use AR to see furniture at home. The app achieves this by scanning the room to calculate its dimensions. Then it projects a detailed 3D model of the furniture with up to 98 percent accuracy.
This is ideal for showing how furniture will both look and fit within a space, all without the need for shoppers to set foot in a physical store. Ultimately, this particular AR application is great if products are difficult or costly for customers to return, which could extend beyond furniture into other bulky and heavy items.
Showing Dulux paint colors on walls
Another company putting AR to the test is Dulux, which has used an immersive AR application and interface to enable users to see how different paint colors would look on their walls at home.
Customers can use Dulux's Visualizer app on Android and iOS devices to view over 1,200 paint colors on their walls. This helps take paint color selection to the next level.
Before the advent of this solution, customers would have had to envision how a single color sample would look on an entire wall space in the physical world. But this app makes it easy and instantaneous.
This application is suitable for businesses that sell products with vastly different appearances from how they look in containers or on the shelf. Apart from paint, this would apply to AR apps for makeup, wallpaper, curtains, and more as something akin to a Snapchat filter.
Virtual "try-ons" of Wannaby and Warby Parker products
Customers shopping online may want to make sure sneakers and other apparel are the right fit before committing to their purchase. This is not the easiest task to accomplish in most eCommerce environments.
Wannaby and Warby Parker have attempted to change this by introducing the Wanna Kicks app and Warby Parker AR app.
Using the Wanna Kicks app, users can try on sneakers with in-depth overlays in real time, essentially creating wearable 3D images. This makes it easy to see how sneakers will fit before buying.
Meanwhile, the Warby Parker app does something similar for its glasses. Users can see how glass frames would fit using Apple devices. Then they can determine if they're the right match for their faces.
These types of augmented reality apps are excellent for businesses that sell items that shoppers wear, including sneakers, glasses, clothing, accessories, and more. Customers can make sure these items are the right fit, reducing the risk of returns.
AR applications for gamifying toys
BIC and LEGO have both ventured into AR to convert real toys into even more interactive products with AR games.
LEGO does this using its Hidden Side app, which gives children the ability to layer a ghost-hunting game over LEGO toys using engaging heads-up displays on smartphones and iPads.
The BIC Kids app achieves similar results. It uses virtual reality in lieu of AR to allow kids to turn drawings into animations and games.
These applications are excellent if you want to increase your products' post-purchase value.
Weather Channel effects
For many years, television stations have used green screens to allow for special digital effects that help illustrate weather conditions and supplement the weatherman's reports.
Today, the Weather Channel intends to take things a step further with the use of an AR app. The Weather Channel has used this technology to:
Show weather elements such as tornadoes on set.
Drive virtual cars through the studio to show loss of control in inclement weather.
Show the high levels of flooding during hurricanes and storm surges.
The use of AR for combat assistance
AR also has military applications, with the U.S. Army using AR programs to help soldiers on the battlefield.
Specifically, this application would help soldiers discern enemies from friendly troops. It would also help with night vision, allowing soldiers to see clearly after dark.
The technology still needs some time and additional software development before the U.S. Army deploys it. But it's likely it will eventually help soldiers with added safety and convenience.
Nintendo's Pokémon GO
One of the most memorable use cases for AR has been the Pokémon GO app. Nintendo released Pokémon GO in the mid-2010s. This mobile app gave users the ability to catch all types of virtual Pokémon in a real-world environment with superimposed overlays.
At its peak, the game attracted around 65 million users and kept plenty of people consistently engaged. It's a great example of how AR can blend the virtual and real worlds together in a seamless way.
As you can see, there are plenty of examples out there of AR use cases across a wide range of industries and applications. There's practically no limit to what you can do with this technology and the types of experiences you can create.
From help with product design and selection to interactive games, the applications for AR are only going to expand as the tech gets better. The key is knowing how to:
Successfully integrate AR into your business.
Connect it to your brand and customer experience.
With the help of the right AR solution, you'll be able to take advantage of the latest in AR technology. You can significantly boost your company's ROI with this worthwhile investment.
The Commercial Opportunities for AR: Only Growing
Augmented reality has the potential to improve many aspects of the customer experience, even when that experience happens within the confines of the customer's living space. It combines the real and virtual world in real time, with all the visualization capabilities of in-person shopping and all of the ease of staying at home.
In an age of increased reliance on eCommerce, this means that AR is a powerful visualization tool that brands across industries can leverage to improve their relationships with customers and ultimately improve their bottom lines.
But don't just take our word for it. Below are just a few statistics that indicate that the impact of AR in business is only growing:
61% of consumers say that they prefer retailers that provide

AR experiences.
71% of shoppers say that they would shop more often if they could use AR.
Using AR technology in eCommerce can increase conversion rates by 40%.
The future of AR
You might also be wondering what the future holds for this technology. The fact is that augmented reality has a bright future ahead of it as the technology continually improves and a growing number of companies adopt it.
According to data from Statista, the global market for AR, VR, and mixed reality (MR) was expected to climb to $30.7 billion in 2021, with the total in 2024 being around $300 billion.
AR and the Metaverse are two of the biggest developments that will flourish in the near future.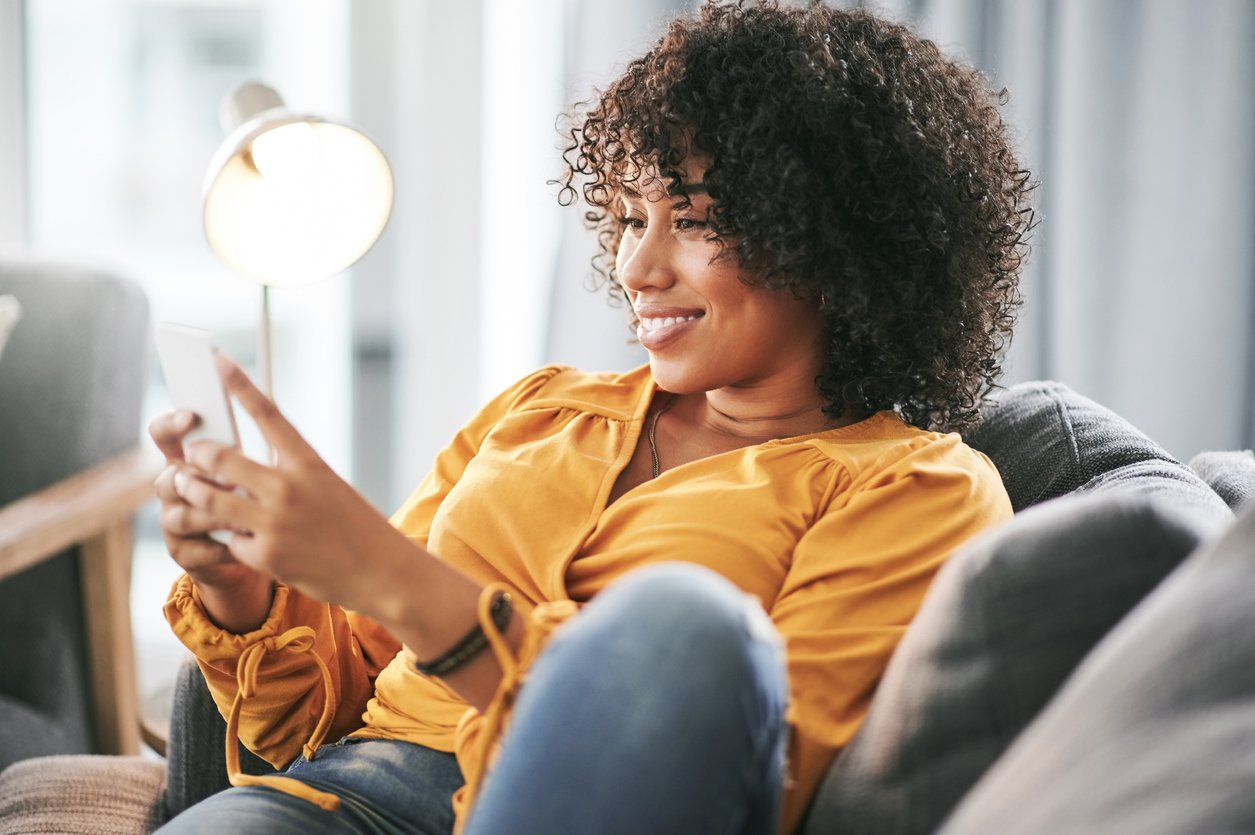 Augmented reality
The technology and digital content of AR will only get better with time. The use of AR allows for integrations involving everything from graphics and sounds to haptic feedback and smell to combine digital worlds and real life. AR can also maximize interactivity using mobile devices alongside AR glasses or AR headsets.
The metaverse
The metaverse is a huge development that Meta (Facebook's recent rebrand) is soon to introduce. It's considered the next level of the internet and will further combine the physical and virtual worlds.
The metaverse will give people's online avatars the chance to connect with each other in nearly every way, functioning as a sort of enhanced social media platform. Using augmented reality experiences, virtual reality simulations, and other technology, people will be able to use the metaverse to:
Ready to find out how AR can help your company? Schedule a demo today.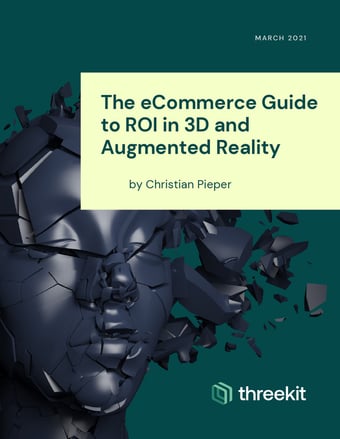 Download our eBook
If you're making the business case for 3D and augmented reality product visuals, this is the guide you need. Get real data on how this innovative technology pays off.