What Is Augmented Reality (AR)? A Practical Overview
Augmented reality (AR) is a technology that lets people superimpose digital content (images, sounds, text) over a real-world environment. AR got a lot of attention in 2016 when the game Pokémon Go made it possible to interact with Pokémon superimposed on the world via a smartphone screen.
Since then, augmented reality has become increasingly popular. Apple introduced its ARKit platform in 2017, and Google launched web API prototypes later that year. And then there are Apple's AR glasses, rumored for launch later this year, which will let wearers have AR experiences without looking down at a phone.
In other words, AR is on the verge of becoming a part of everyday life. If you're still wondering what exactly it is, you're in the right place. In this article, we'll explore what AR is with a focus on its practical and commercial applications.
What is augmented reality (AR)?
Augmented reality is what it sounds like: reality, enhanced with interactive digital components. The most commonly used AR applications these days rely on smartphones to showcase the digitally augmented world: users can activate a smartphone's camera, view the real world around them on the screen, and rely on an AR application to enhance that world in any number of ways via digital overlays:
Superimposing images, digital information and/or 3D models
Adding real-time directions
Inserting labels
Changing colors
Altering the user or their environment's appearance via "filters" on Instagram, Snapchat, and other apps
Various devices can display AR, and the list is only growing: screens, glasses, handheld and mobile devices, and head-mounted displays.
In understanding what AR is, it's also important to understand what it is not.
AR is not a fully immersive experience like virtual reality (VR). While virtual reality requires users to don a special headset and pulls them into a completely digital world, AR lets them continue interacting with the physical world around them (see Figure 1).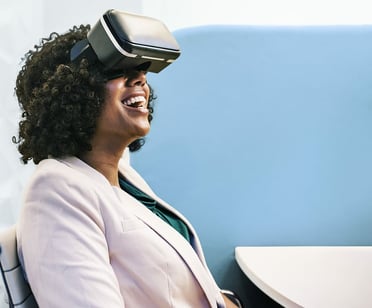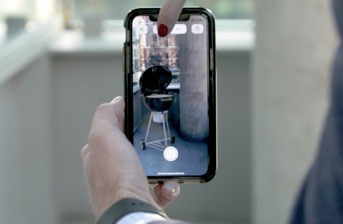 Fig. 1: Non-immersive AR experience (L), Fully immersive VR experience (R)
Common Augmented Reality Use Cases
So what is augmented reality used for these days? A lot more than helping people track down pocket monsters. In fact, in 2020, nearly every industry has found ways to apply AR technology to improve processes and outcomes. Common uses include…
Today, most of these augmented reality experiences are made possible by smartphones. However, the development of more advanced AR devices (like Apple's AR glasses or Microsoft's Hololens) could open the door to even more applications.
The benefits of AR are only continuing to expand to new sectors, such as healthcare, manufacturing, utilities, telecommunications, education, and public safety.
Schedule time to talk to an AR specialist
Imagine, for example, viewing IKEA furniture in the comfort of your own physical environment via AR, ordering it online, and then receiving it with assembly instructions that projected themselves right on the pieces in the box, thanks to your AR-enabled glasses. The possibilities are endless and endlessly exciting.
Selling with Augmented Reality: A Closer Look
While all of the use cases for augmented reality mentioned above are intriguing, the one most relevant to most companies–especially in a time when businesses around the world have been forced to close their doors to foot traffic–is AR-powered selling.
For more insight on how augmented reality can enhance a brand's selling capabilities, check out these articles:
Augmented Reality Technology: What Do Brands Need?
The promise of selling more with help from AR is compelling, but it also raises an important question: what technology does a company need to introduce augmented reality features to its existing website?
The answer, of course, will vary among brands, but the short version is that adding AR to a website today is much easier, faster, and more accessible than it was even a couple of years ago, thanks to new software on the market.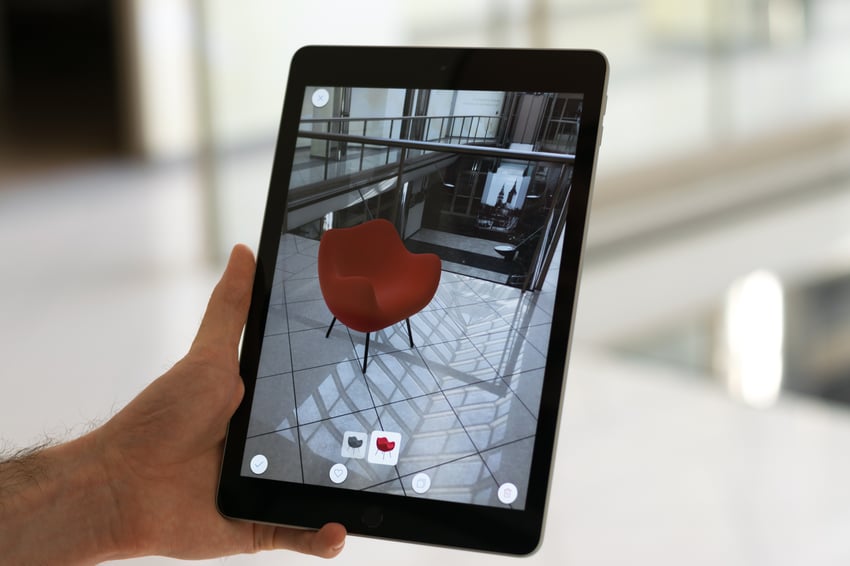 If you're intrigued by the potential AR has to improve your bottom line, here are a few guiding principles to keep in mind:
AR functionality should live on your website, not in a dedicated AR app. Customers don't want to download an app just to use AR features. To enjoy the sales boost that AR features can offer, eliminate unnecessary hurdles to using them.
AR-generating software can save you time, energy, and money. A few years ago, any brand that wanted AR had to build the functionality itself, from the ground up. Today, software like Threekit makes it possible to generate AR content with a SaaS model. This makes the path to AR smoother, faster, and more accessible.
Build AR for smartphones. Again, if you want the benefits AR offers, you have to maximize the odds that your customers will use it. That means creating AR experiences that work with the tech most people have today, which means smartphones (such as

iPhones and Android).
For more on the technology that powers AR, check out our guide The State of AR on the Web.
The Commercial Opportunities for AR: Only Growing
Augmented reality has the potential to improve many aspects of the customer experience, even when that experience happens within the confines of the customer's living space. It combines the real and virtual world in real time, with all the visualization capabilities of in-person shopping and all of the ease of staying at home.
In an age of increased reliance on eCommerce, this means that AR is a powerful visualization tool that brands across industries can leverage to improve their relationships with customers and ultimately improve their bottom lines.
But don't just take our word for it. Below are just a few statistics that indicate that the impact of AR in business is only growing:
61% of consumers say that they prefer retailers that provide

AR experiences.
71% of shoppers say that they would shop more often if they could use AR.
Using AR technology in eCommerce can increase conversion rates by 40%.
Ready to find out how AR can help your company? Schedule a demo today.