Interactive product experiences are increasingly becoming customer expectation in today's visual economy, but there are specific applications for each variety. A 3D product configurator is especially useful to show customization. Could it be right for your products?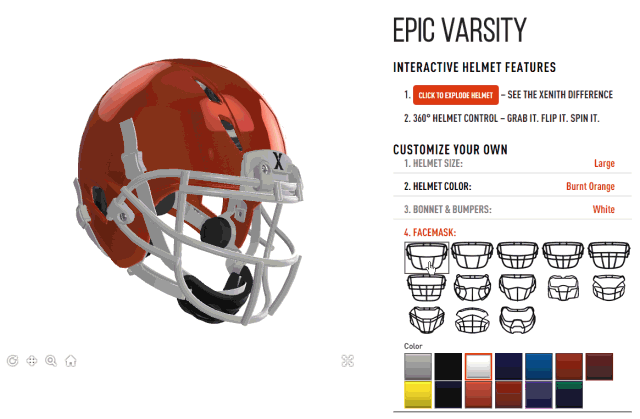 A 3D product configurator is a way to let your customers to personalize a product they want to buy. The added bonus of the 3D element is that it allows your customers to interact with your products online the way they would in store. Plus, they can select custom options and watch them transform in real time even if you don't have those options ready to be manufactured. In other words, 3D configurators supercharge e-commerce through immersive visualization. But it's not just the ability to see various colors, components, and styles—3D configurators can also provide dynamic pricing for chosen configurations.
Merchandising and advertising in 3D
So now your customers can see how their choices affect the final offering as they shop and play. It goes beyond browsing images of different materials and patterns when buyers are able to view your entire brochure from every angle in 3D. In this example, our customer shows off the 3D components of their product as a differentiator. What difference does it make? If you sell products online you know that one of the hardest improvements to make is to your conversion rate. The better your customers can understand what to expect from your product, the more likely they are to feel comfortable purchasing it online.
With today's powerful visualization platforms, your 3D model isn't limited to your web store. What better way to draw someone into an online shopping experience than with a configurable advertisement? Engage customers from the get-go with 3D ads that preview the features of your product before they even click through to your site. Build the perfect cloud-based 3D asset to show off your products across websites, webshops, e-commerce platforms, and devices. Compared to even the highest quality imagery, your interactive displays are sure to stand out.
3D product catalog
Customers may also want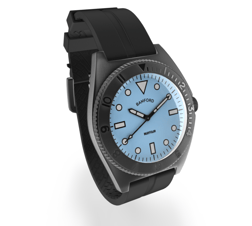 to use a configurator for larger projects, such as customizing a car or furnishing and lighting a room. When there are endless possible permutations, the ability to analyze product options becomes even more important.
As shoppers browse your dynamic 3D Catalog with a drag and drop configurator, their larger vision for these big purchases begin to come to life. When you add augmented reality to the mix, buyers can begin to understand how your products will fit into their world.
The bottom line
Here's what's important when it comes to improving the online shopping experience. Your customer wants to understand your product, and you want to show it to them. A cloud solution allows you to make product examples and interactive experiences available to everyone who might be browsing your site. A highly customizable and robust 3D configurator will help you close deals faster while increasing customer satisfaction and decreasing returns.
With our 3D visualization platform, advanced APIs and a team of 3D experts and 3D services, we help you transform your boring catalog to visually stunning catalogs with 3D. Threekit is bringing 3D and AR technology at scale to e-commerce so you can optimize your sales the easy way—by allowing online shoppers to explore their options and visualize your product offering in real time.
---
Threekit is product visualization software that creates photorealistic images, interactive 3D and augmented reality experiences that help businesses sell more. To learn more, please schedule some time with one of our teammates.
Article Categories: 3D Configuration, Industry Trends